In one of our classes Emma got to plant grass seed and has been taking care of it and watching it grow, so when we were at Target one day she asked if we could buy more seeds. We came home with basil, cilantro, rosemary and petunias. We planted the seeds.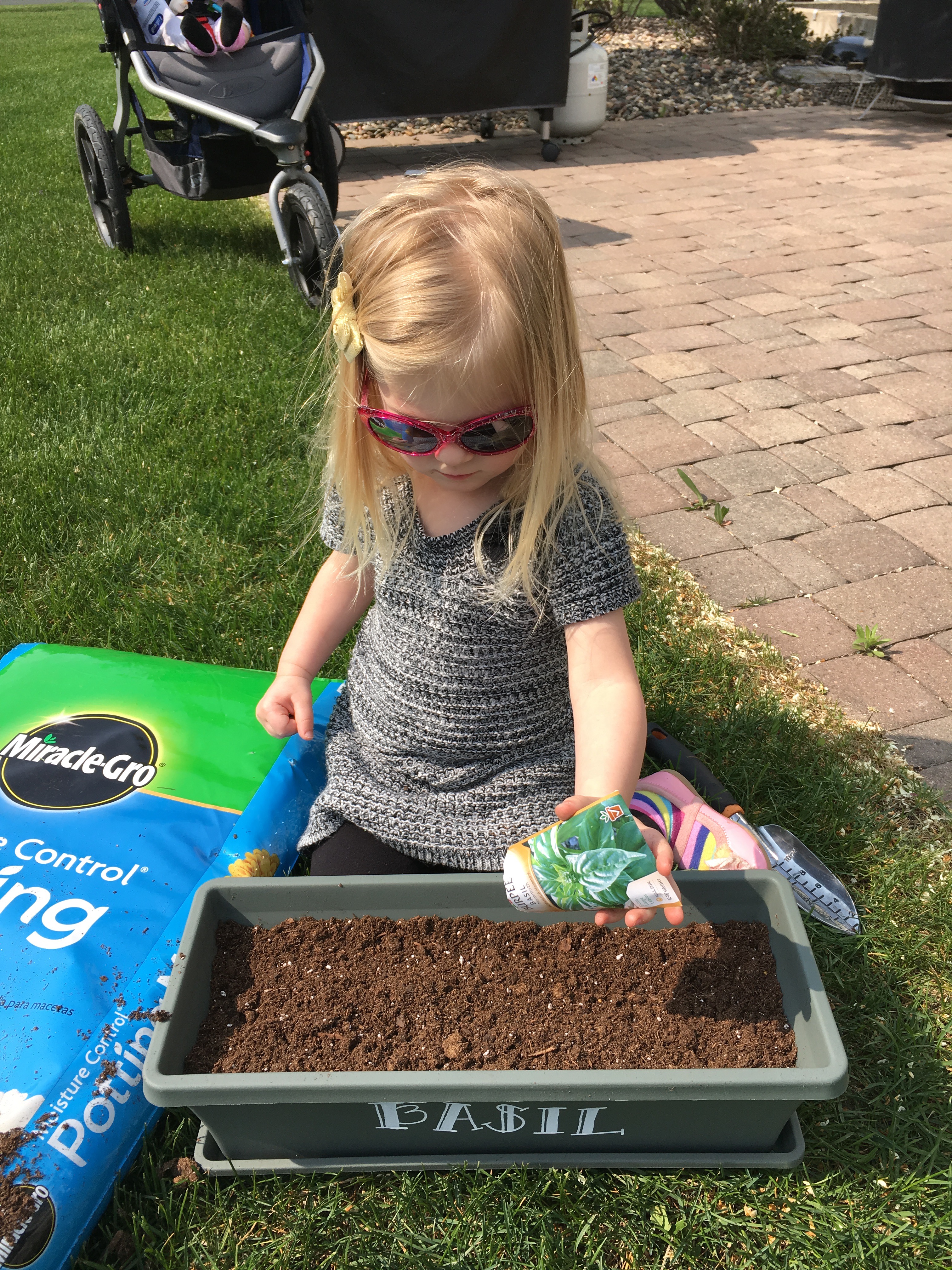 Watered them. Can you tell what her favorite outfit is these days? From the hair bow to the sunglasses. If this dress is clean its what she picks every time.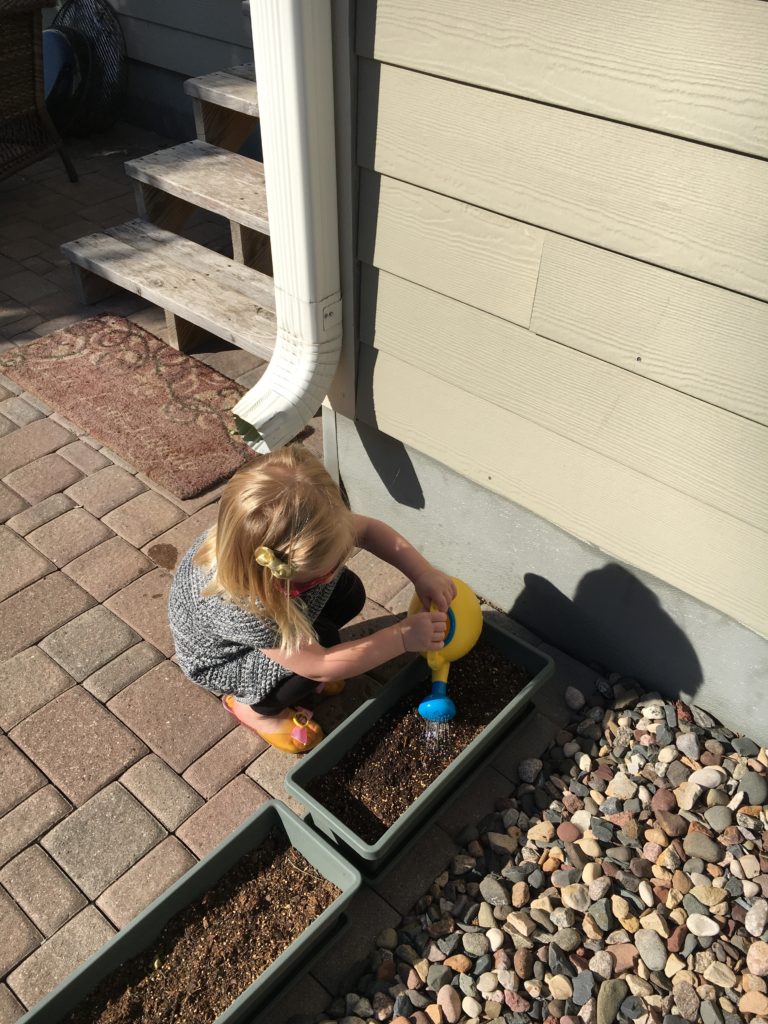 Emma has been asking when they are going to grow.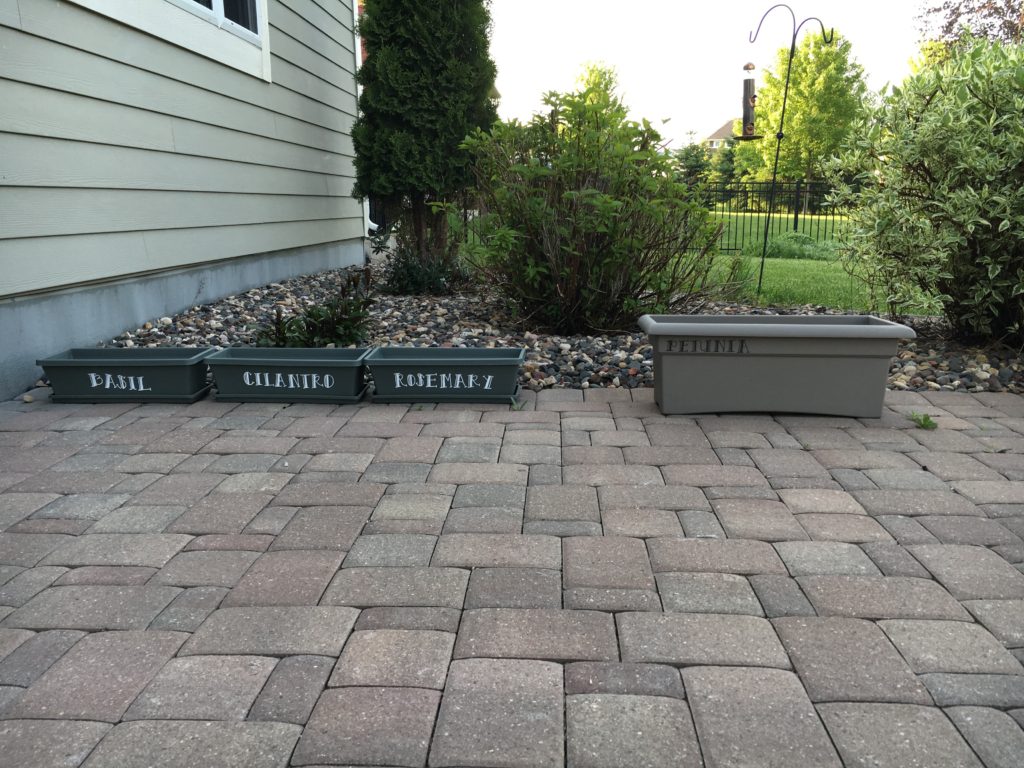 When I looked out the window this morning I saw the basil and cilantro sprouting. We went outside to get a closer look and Emma was so excited its finally growing.