homeward bound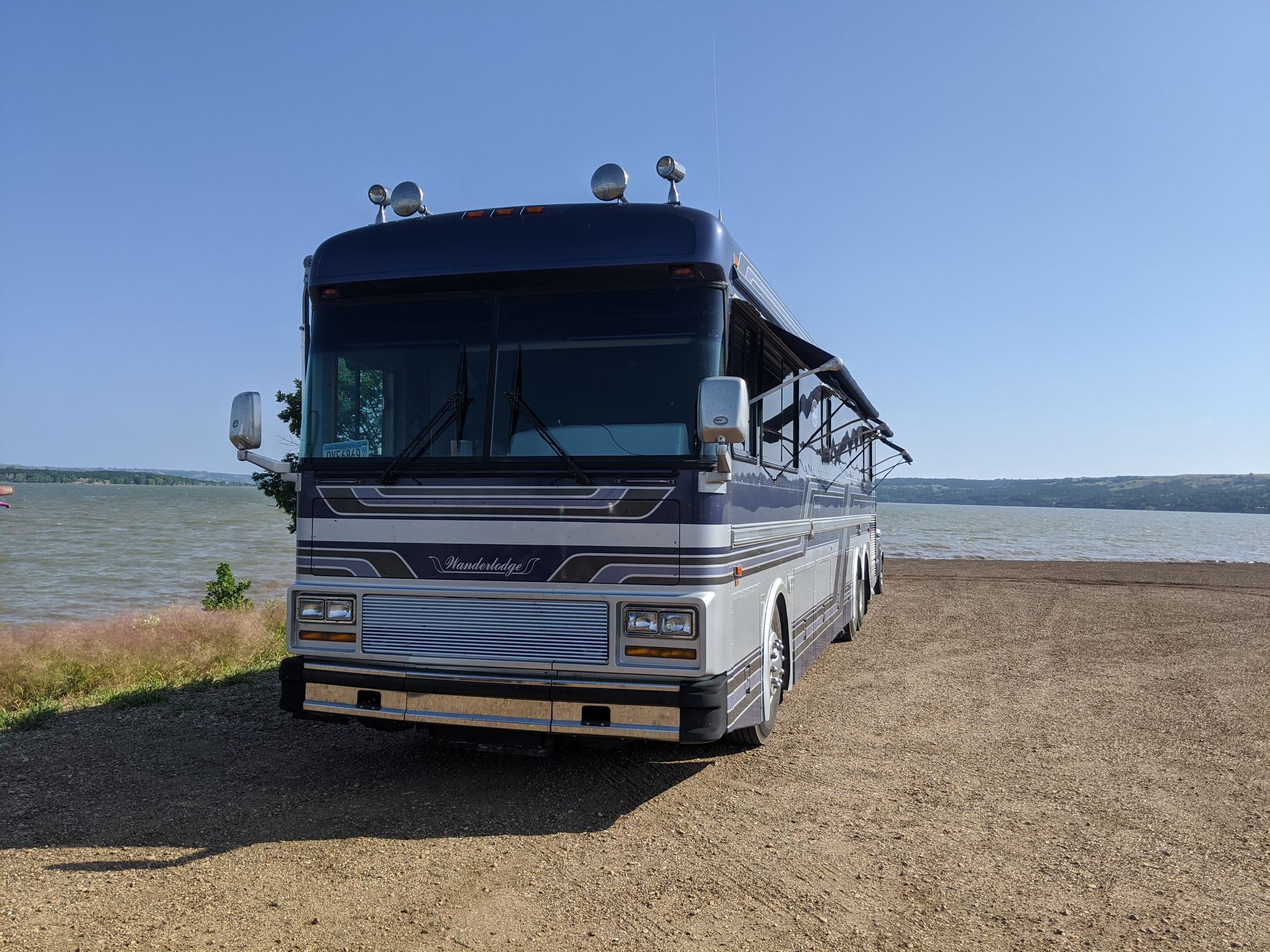 We started heading home this morning. We decided we'd stop about halfway home for the night. On our way we visited at the Pioneer Auto Museum.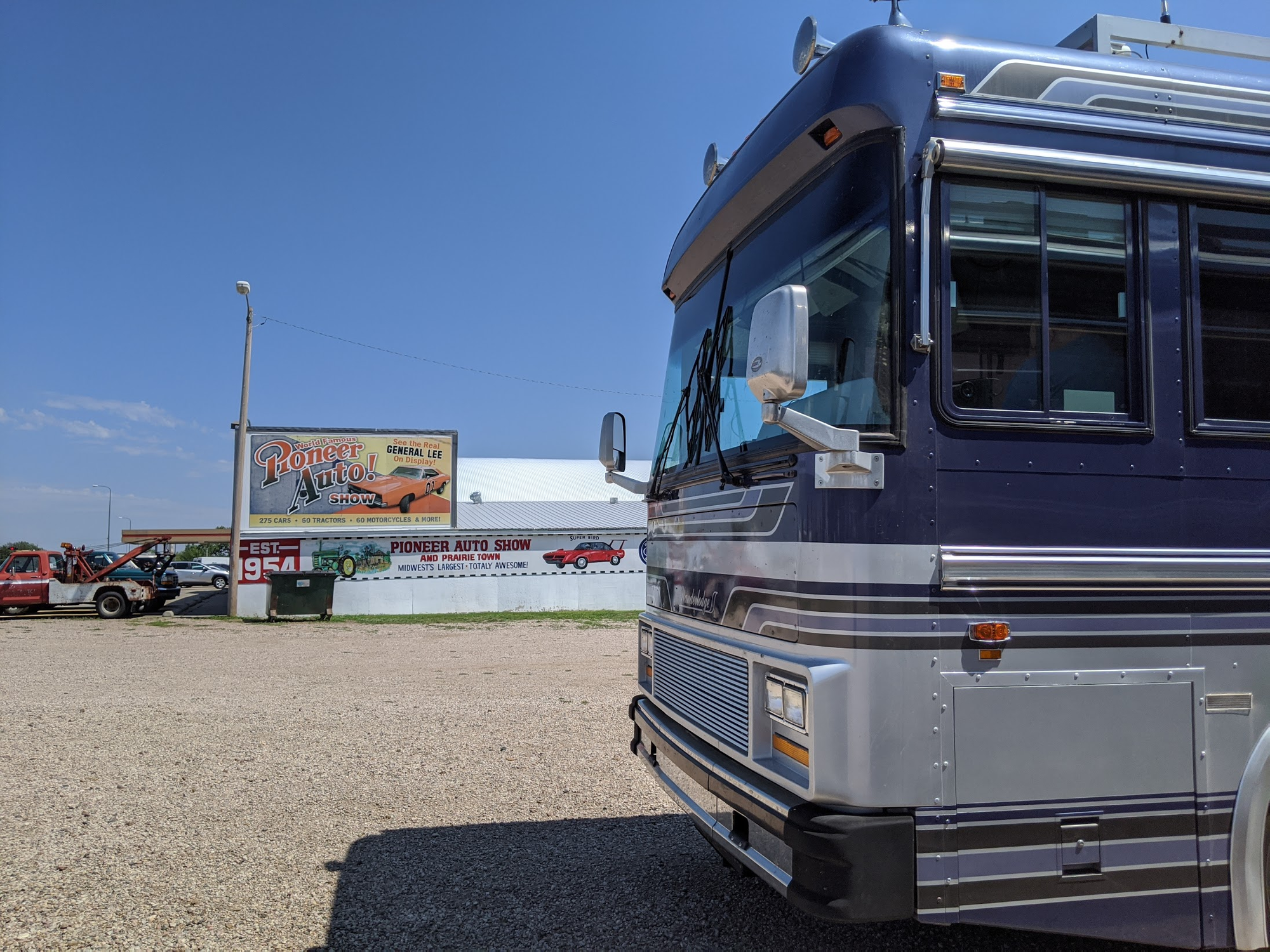 This place was very similar to the Miracle of America museum we visited in Montana 2 years ago. It was building after building full of old, cool stuff.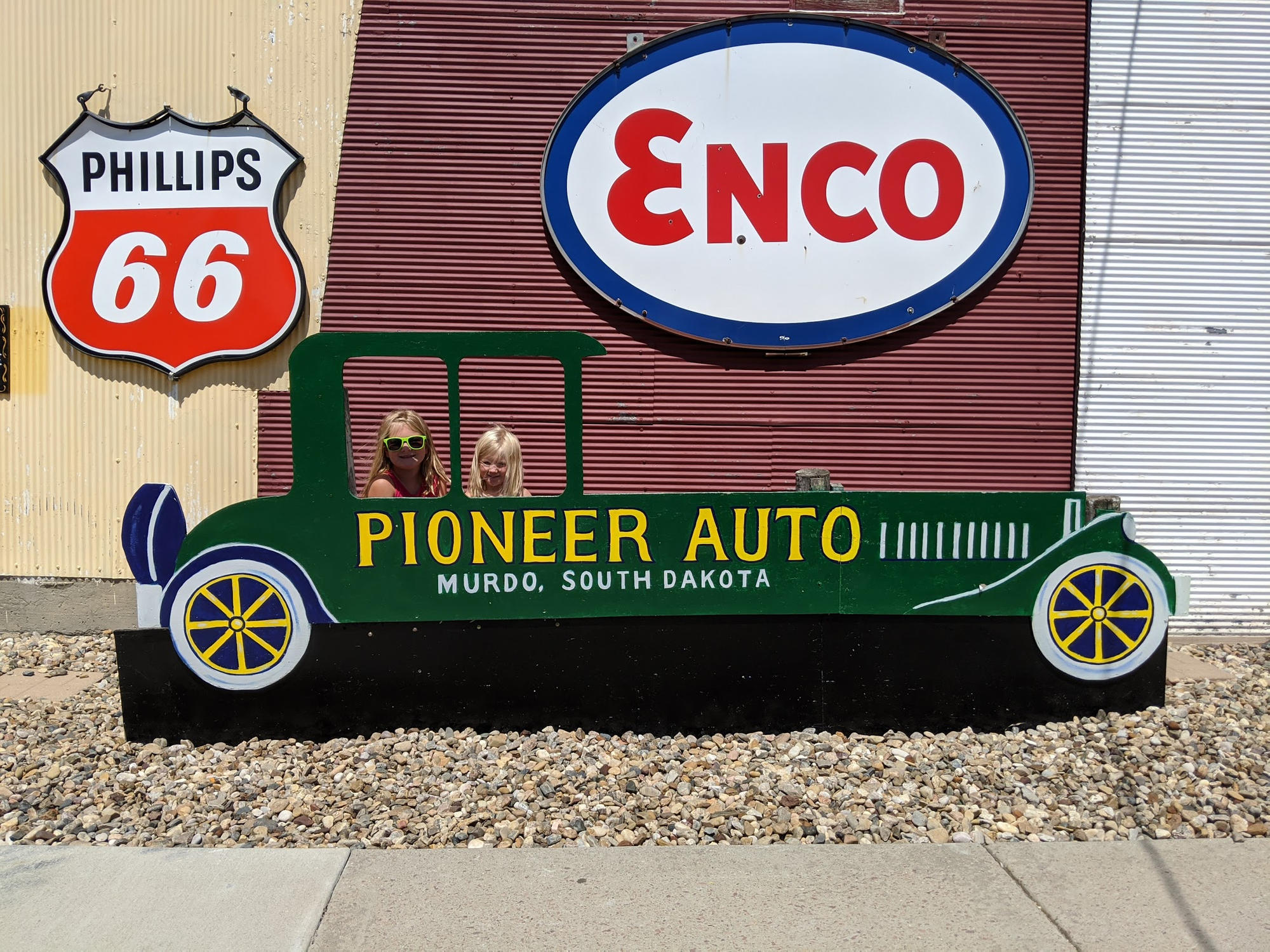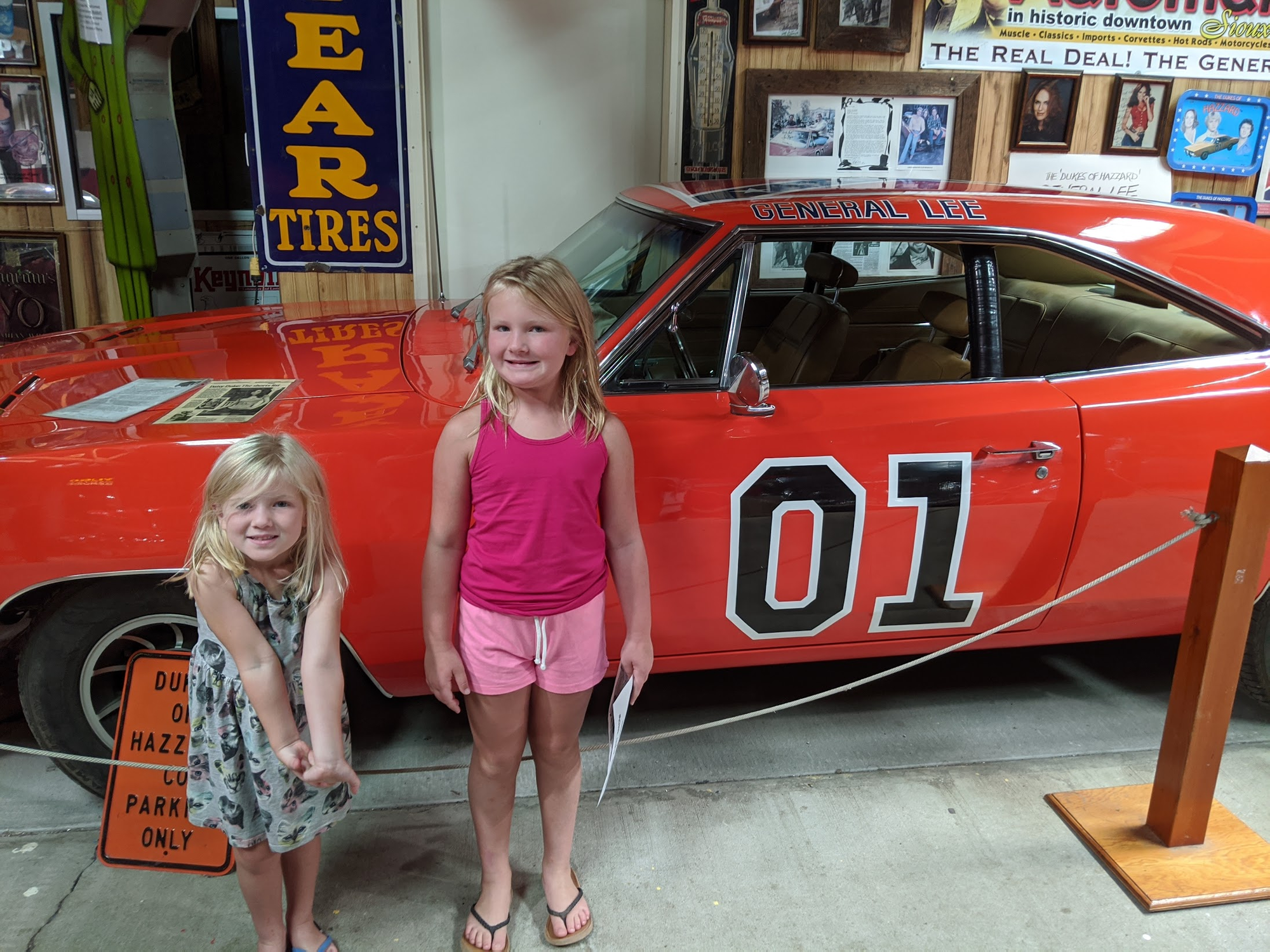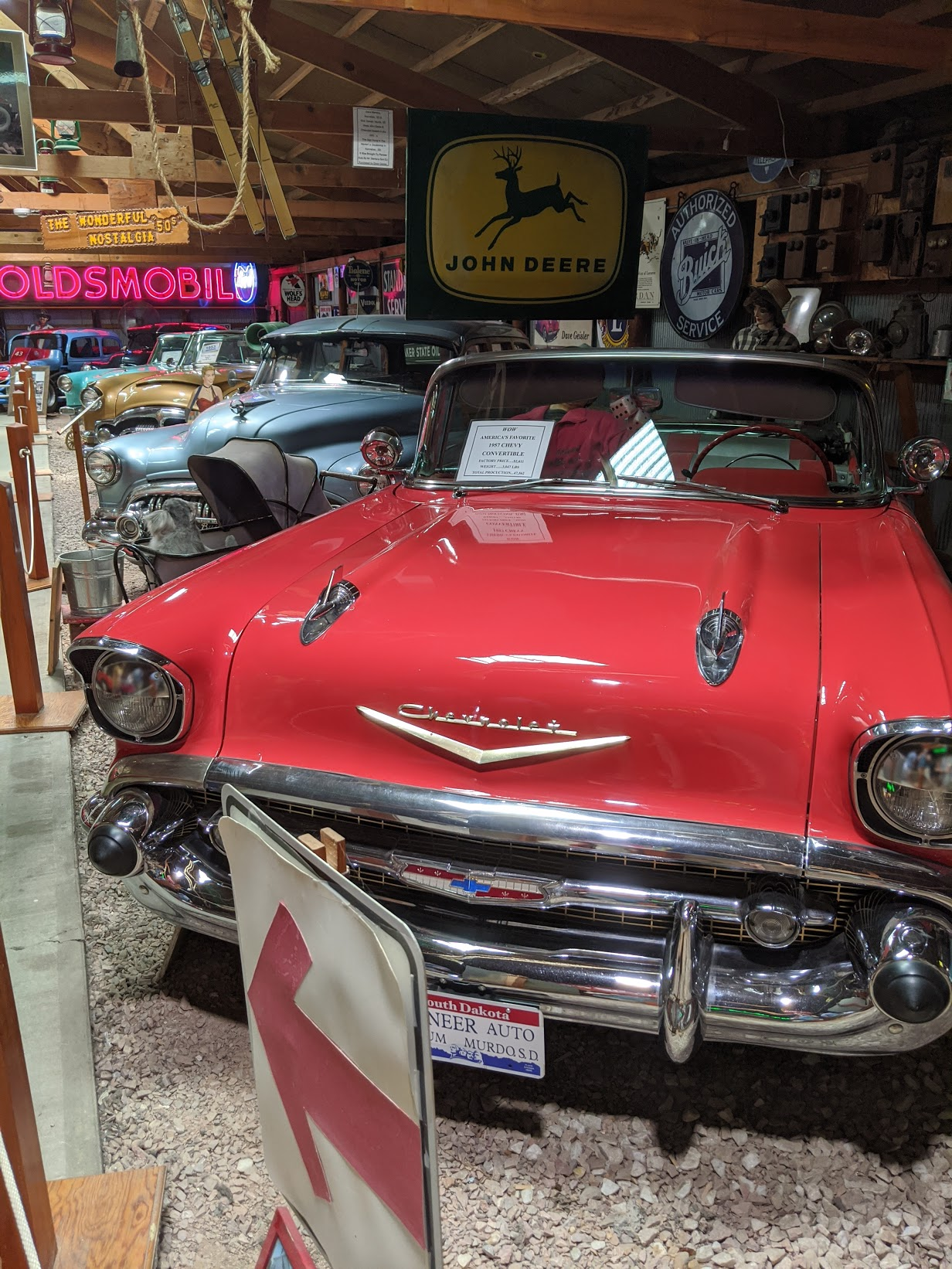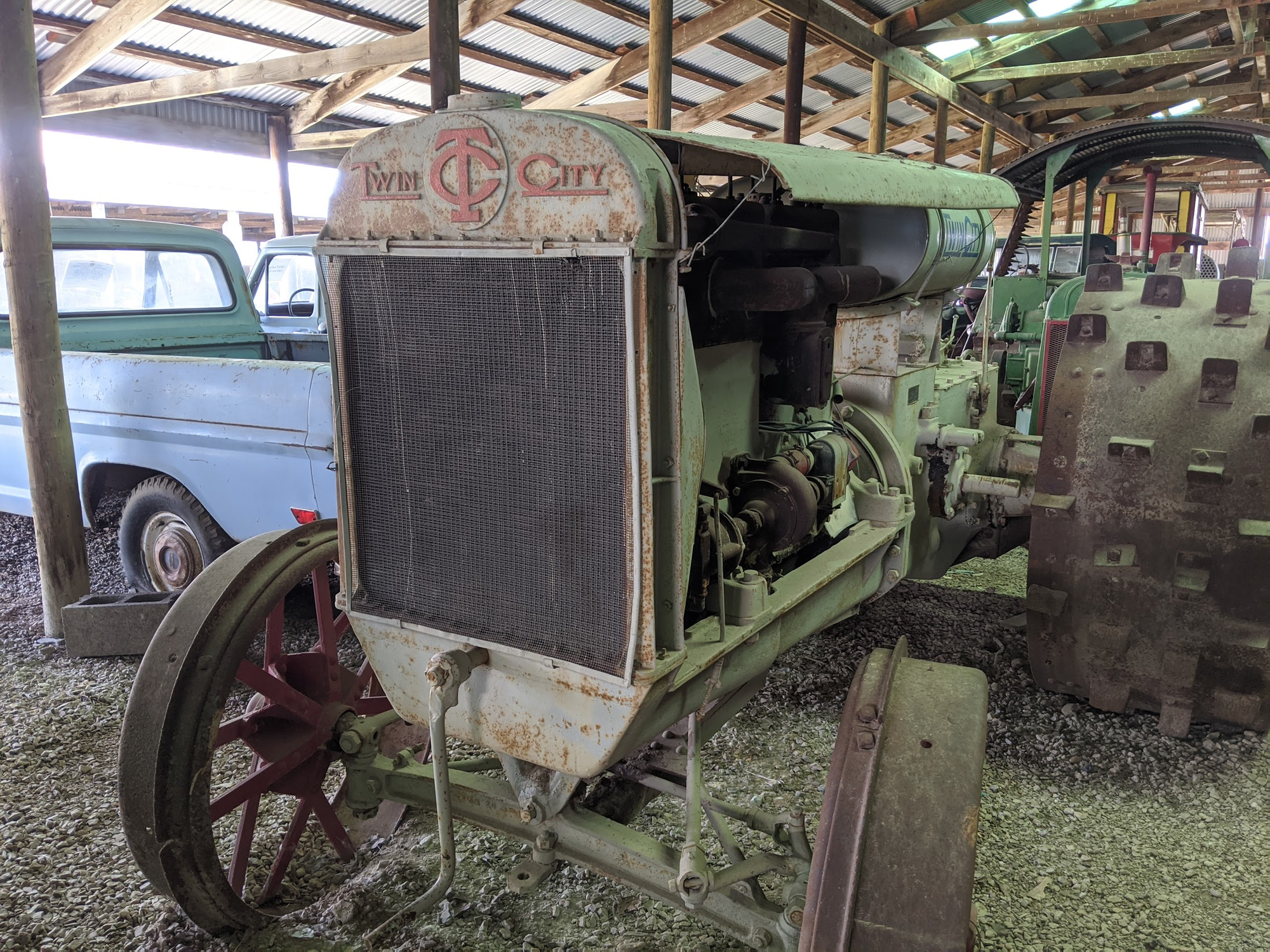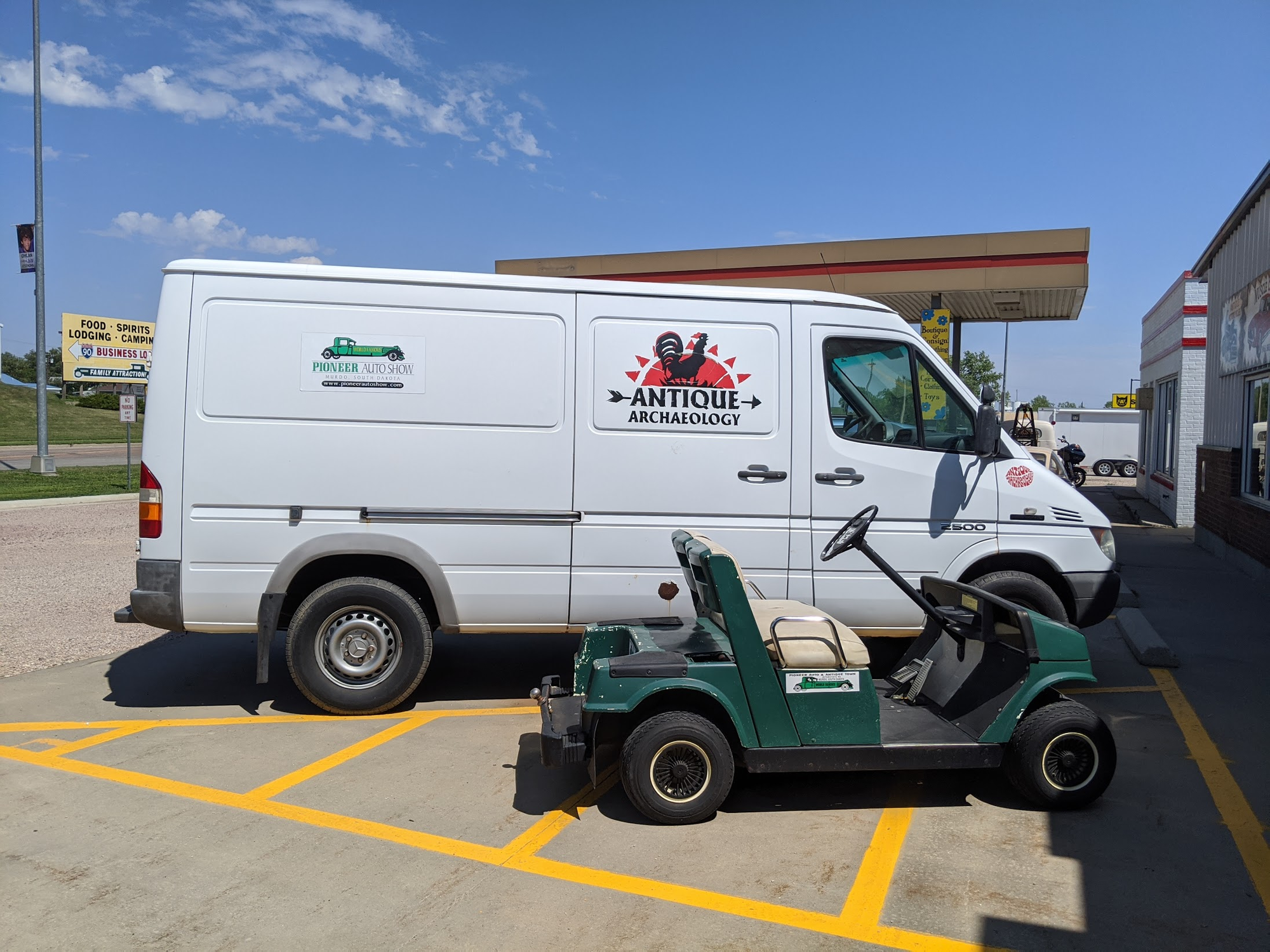 Because of Sturgis a lot of campgrounds are booked this weekend. We found a nice spot along the Missouri River with plenty of room for the night.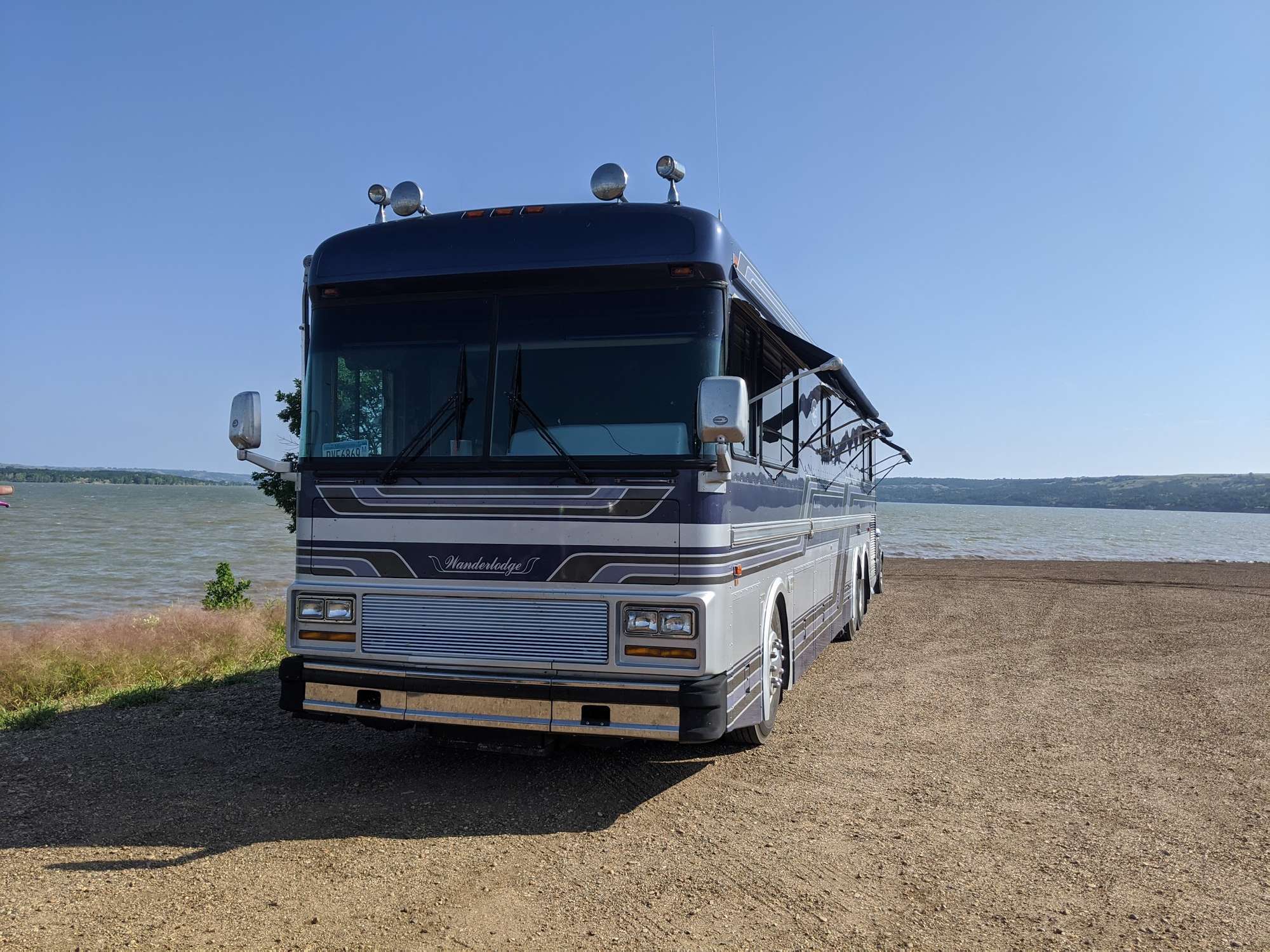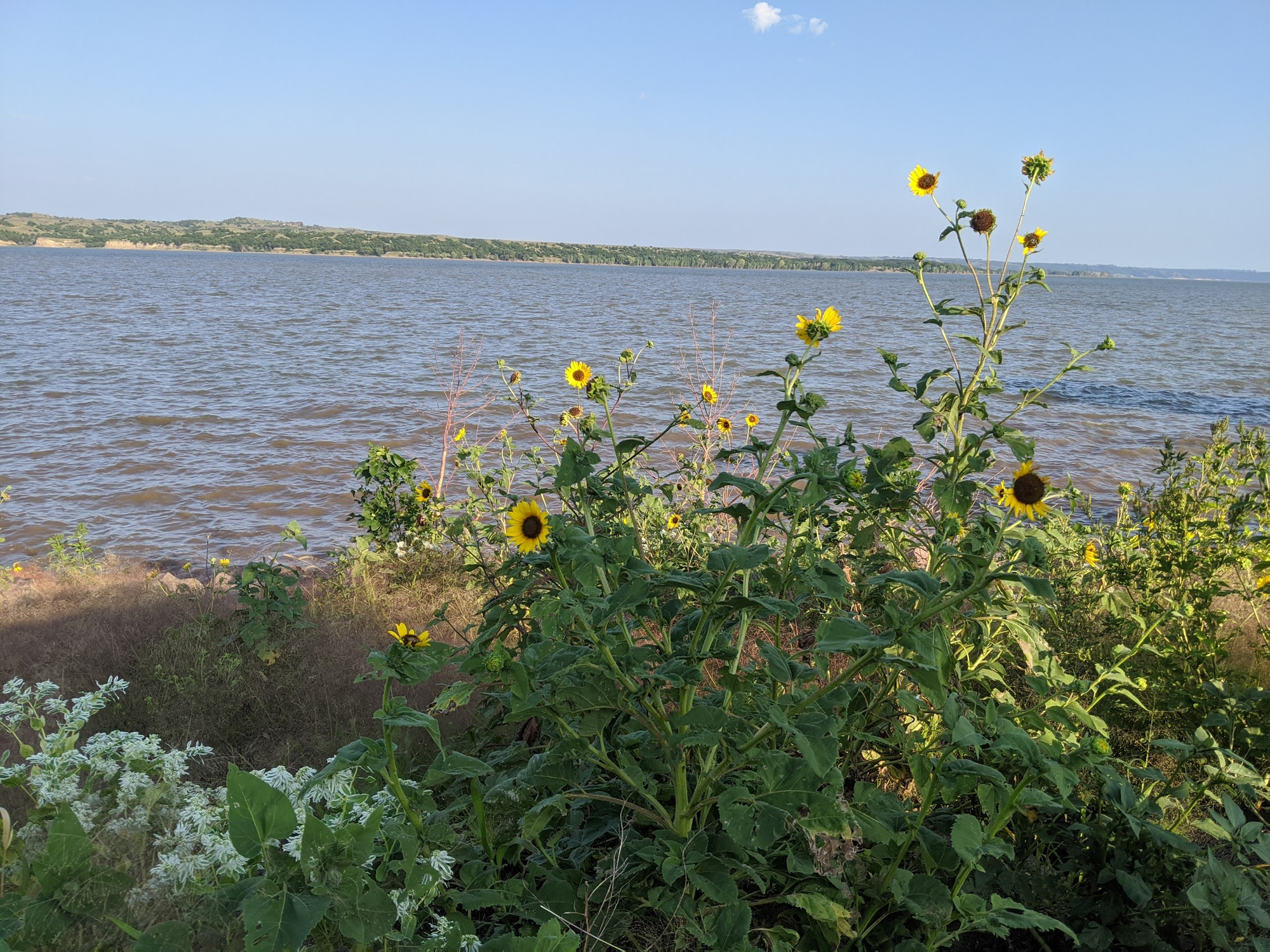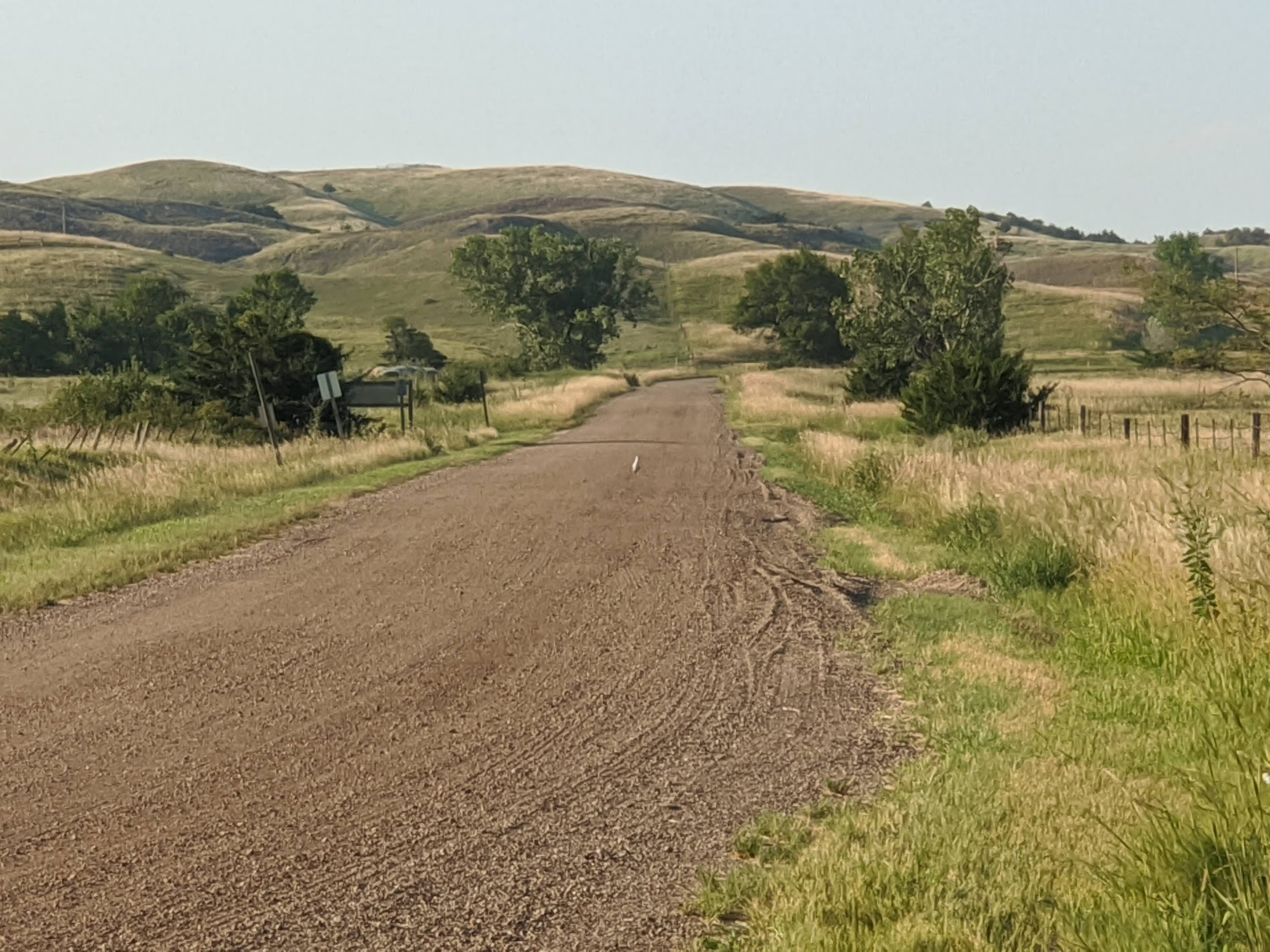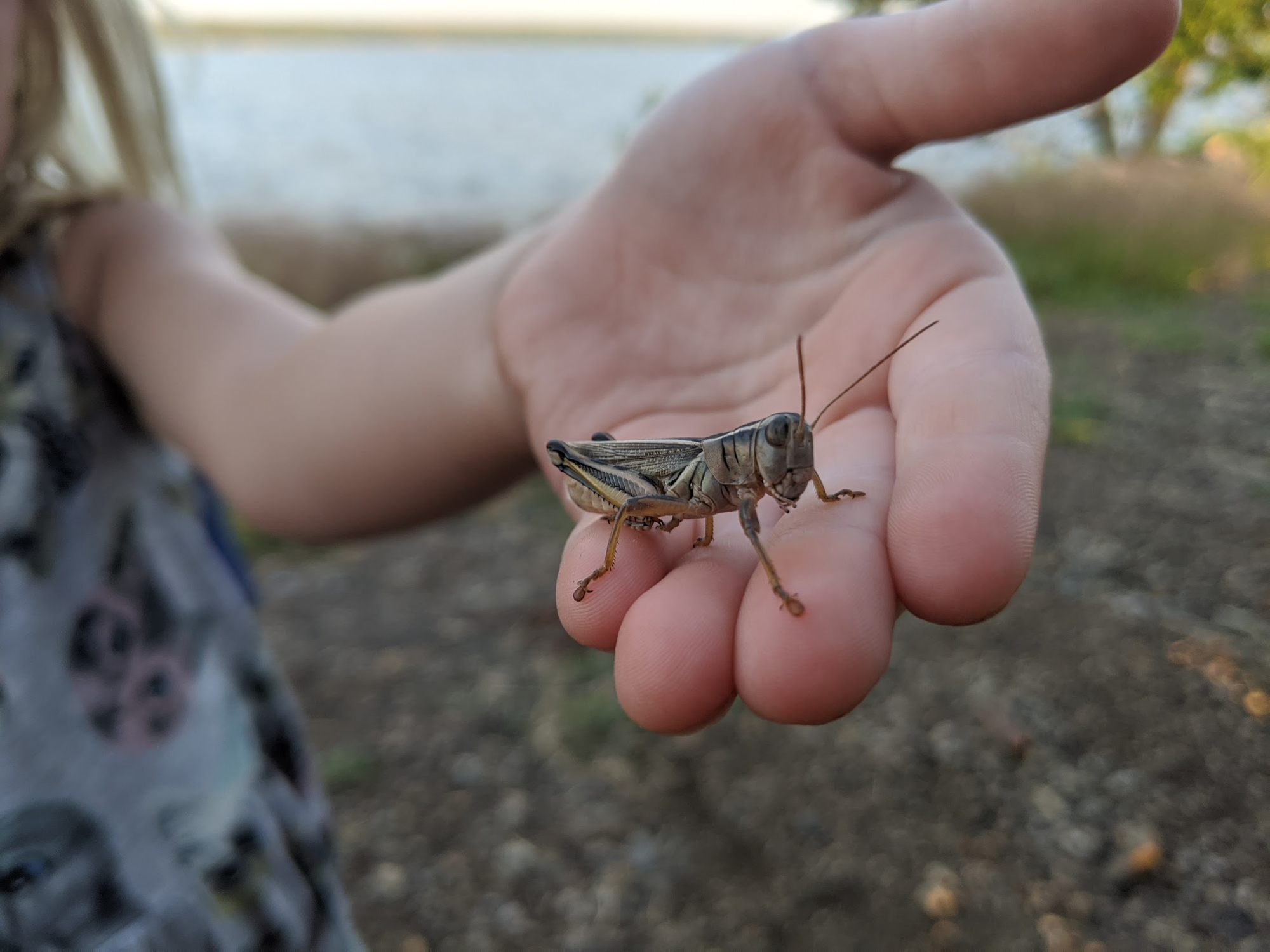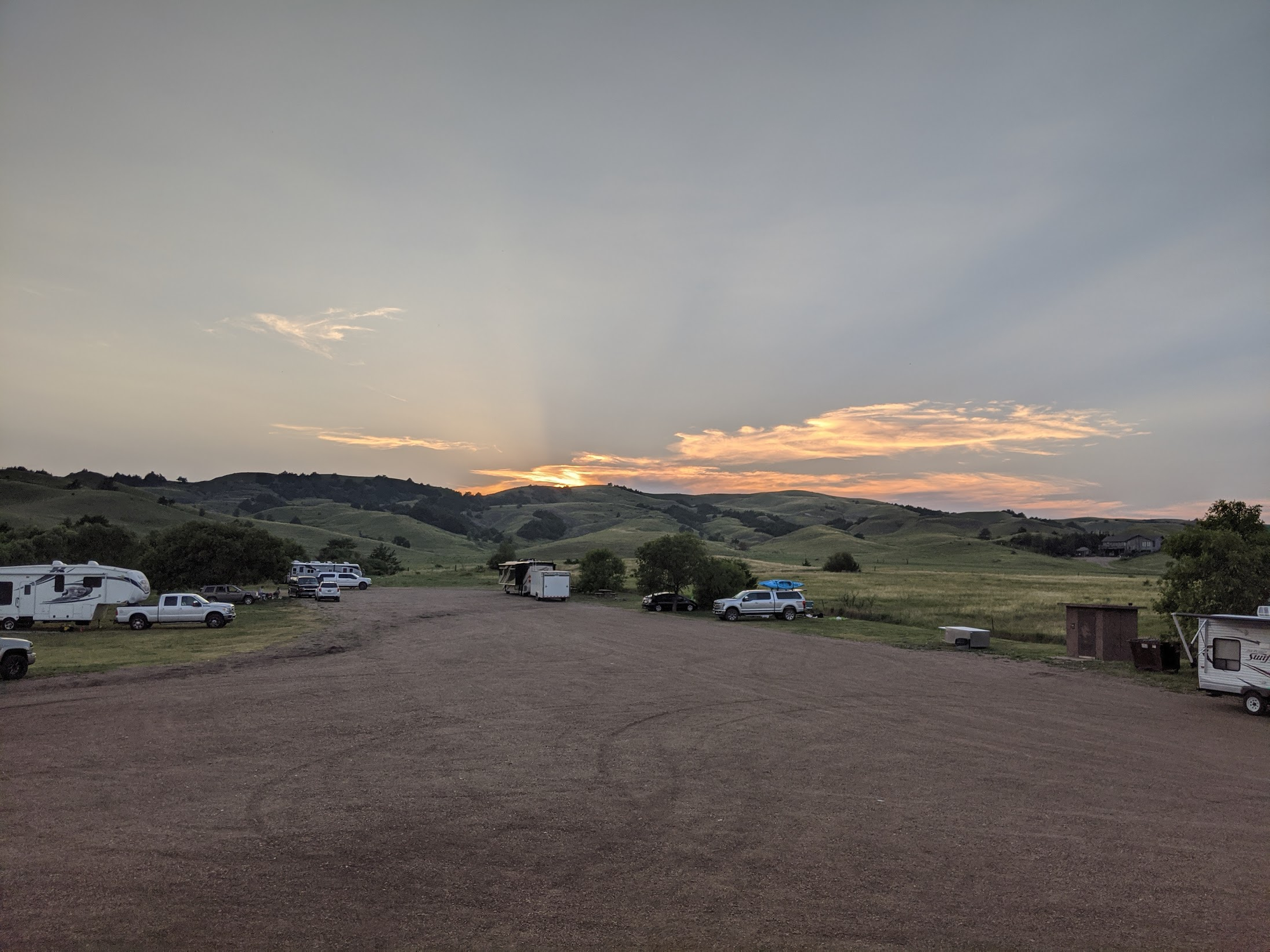 A camping first for us... outdoor movie night.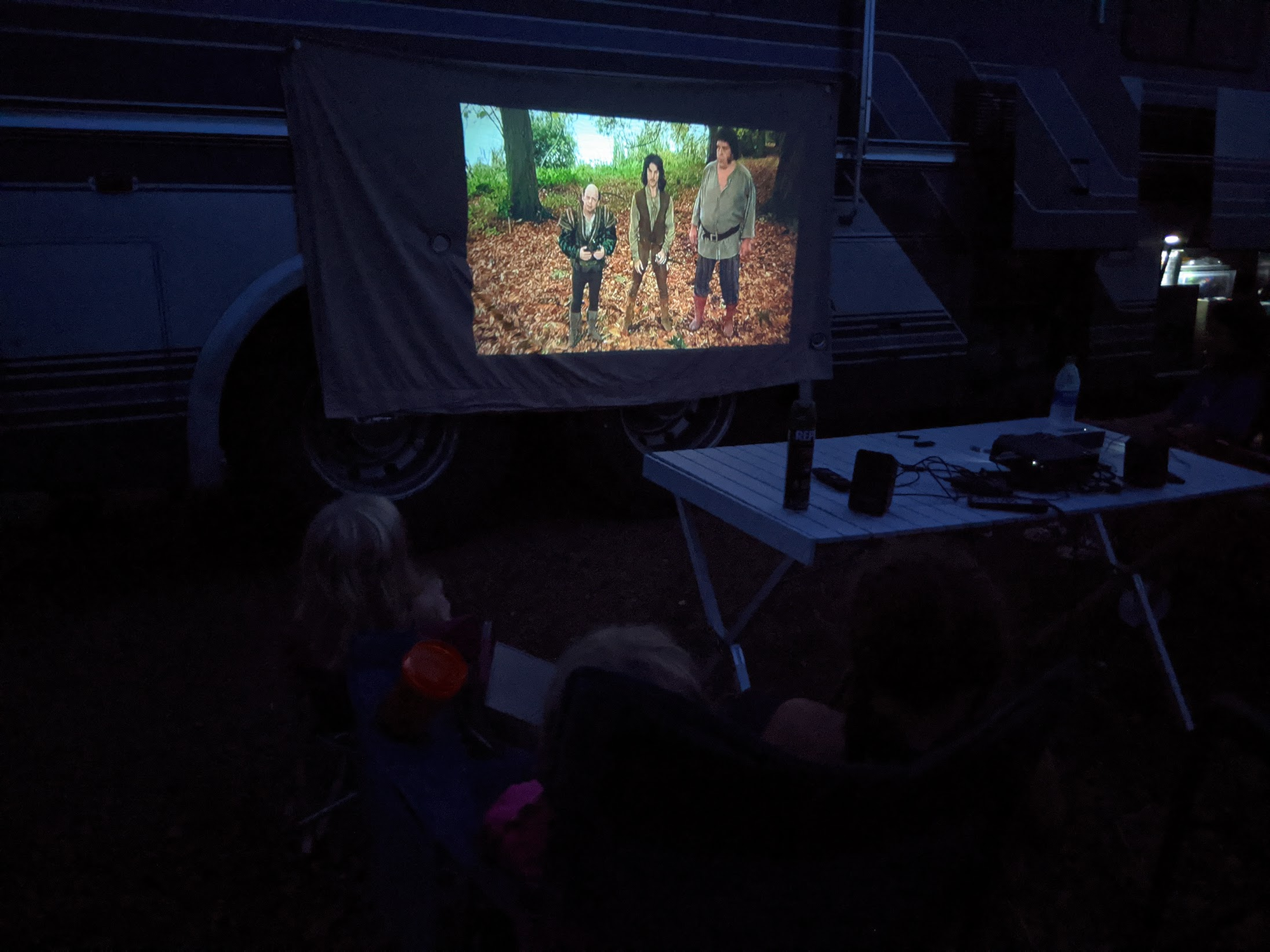 This was the view from our bedroom for the night...