home: day 4 & 5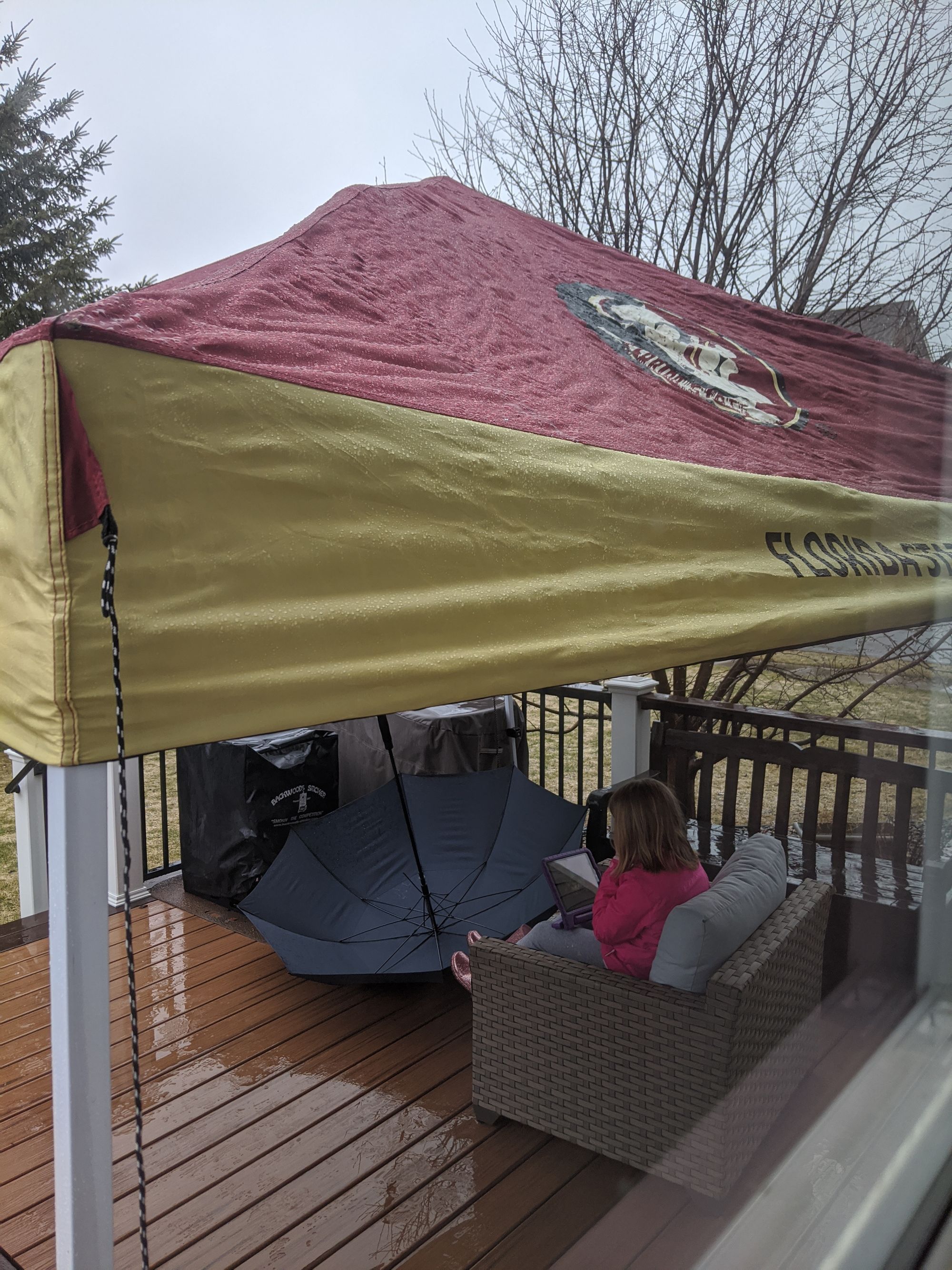 Thursday was cold and rainy. Emma still wanted to be outside, so I set up our old tailgating tent on the deck. She spent most of the day out there.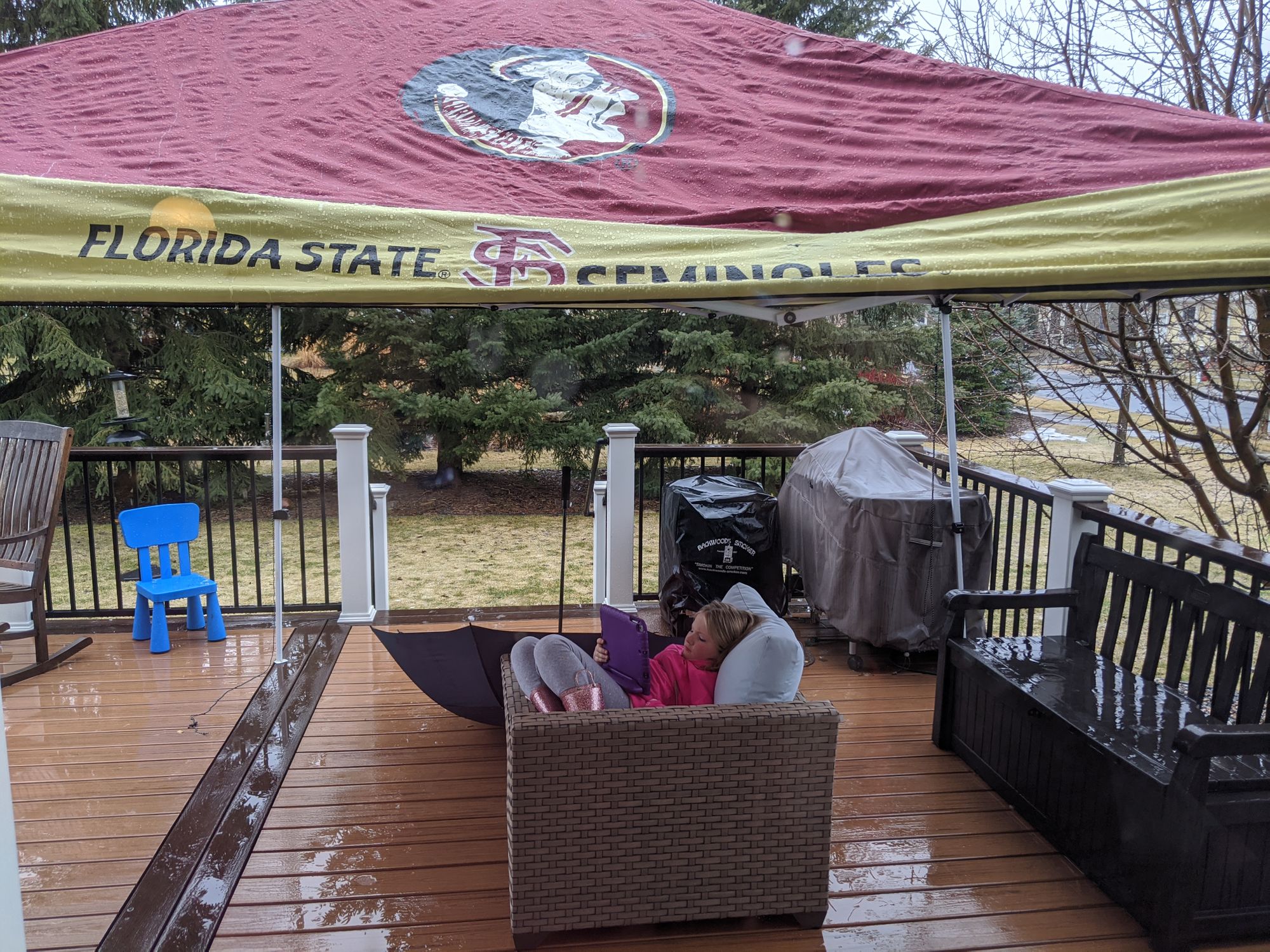 Emma's teacher uses Go Noodle during their brain break time at school. It's a bunch of silly songs and videos that get the kids up and moving. Emma was really happy when I said she could do it at home too.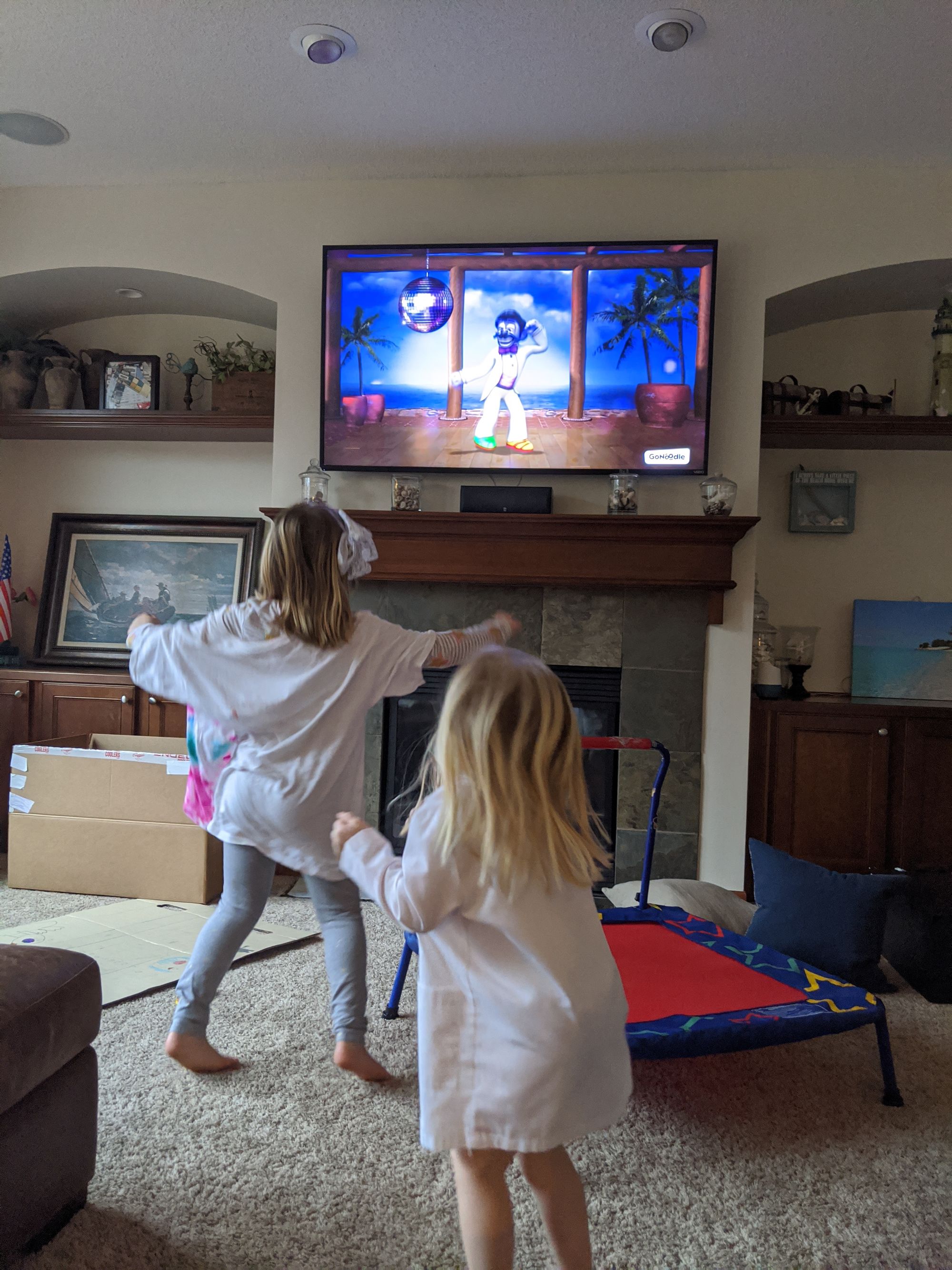 Since the girls had so much fun doing the scavenger hunt in the car I sent them on an indoor hunt around the house.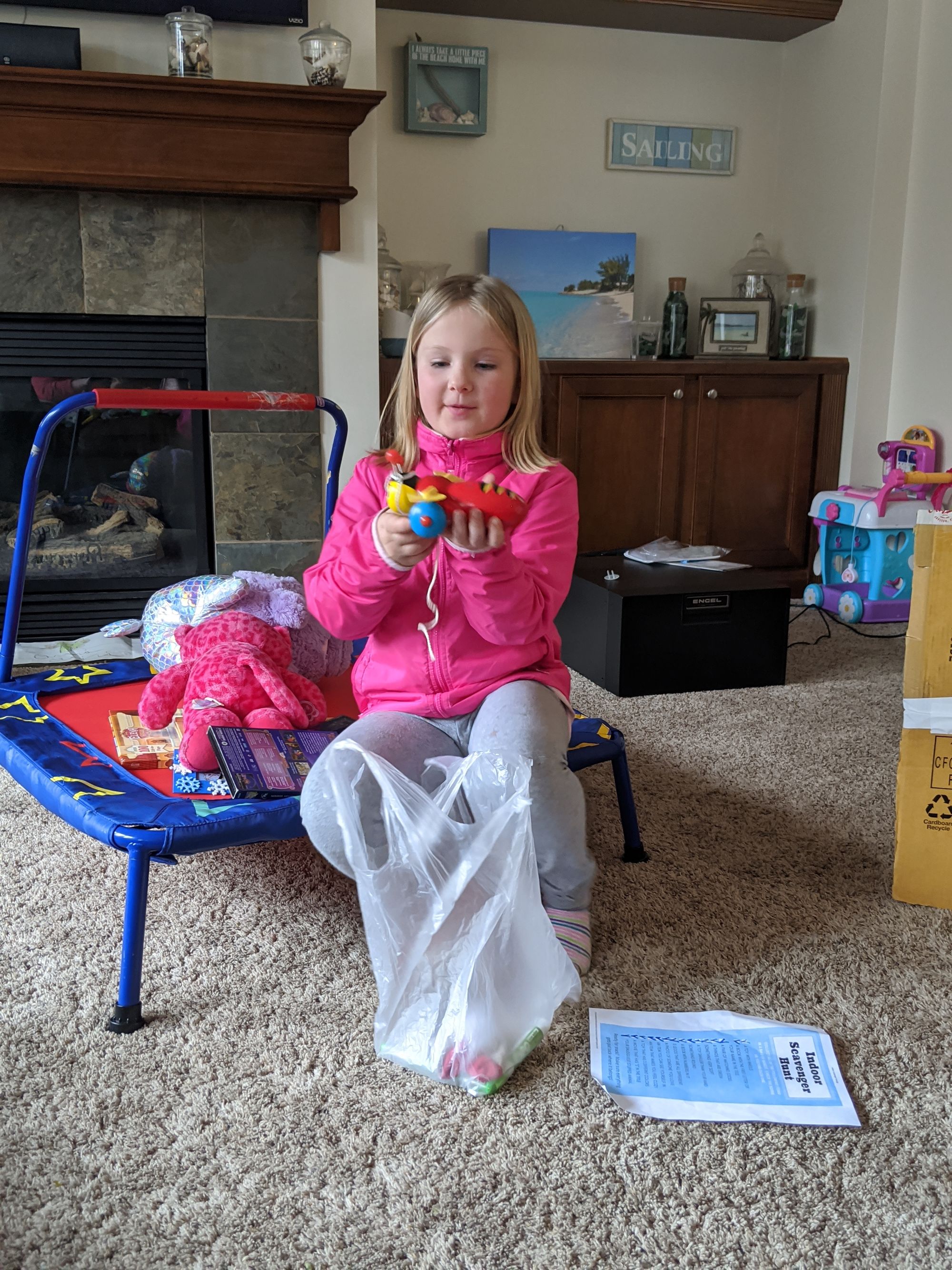 Friday I let the girls do one of those gem mining kits. It makes such a mess, but it keeps them busy for a long time. I can't wait for warmer weather so they can start doing these outside again!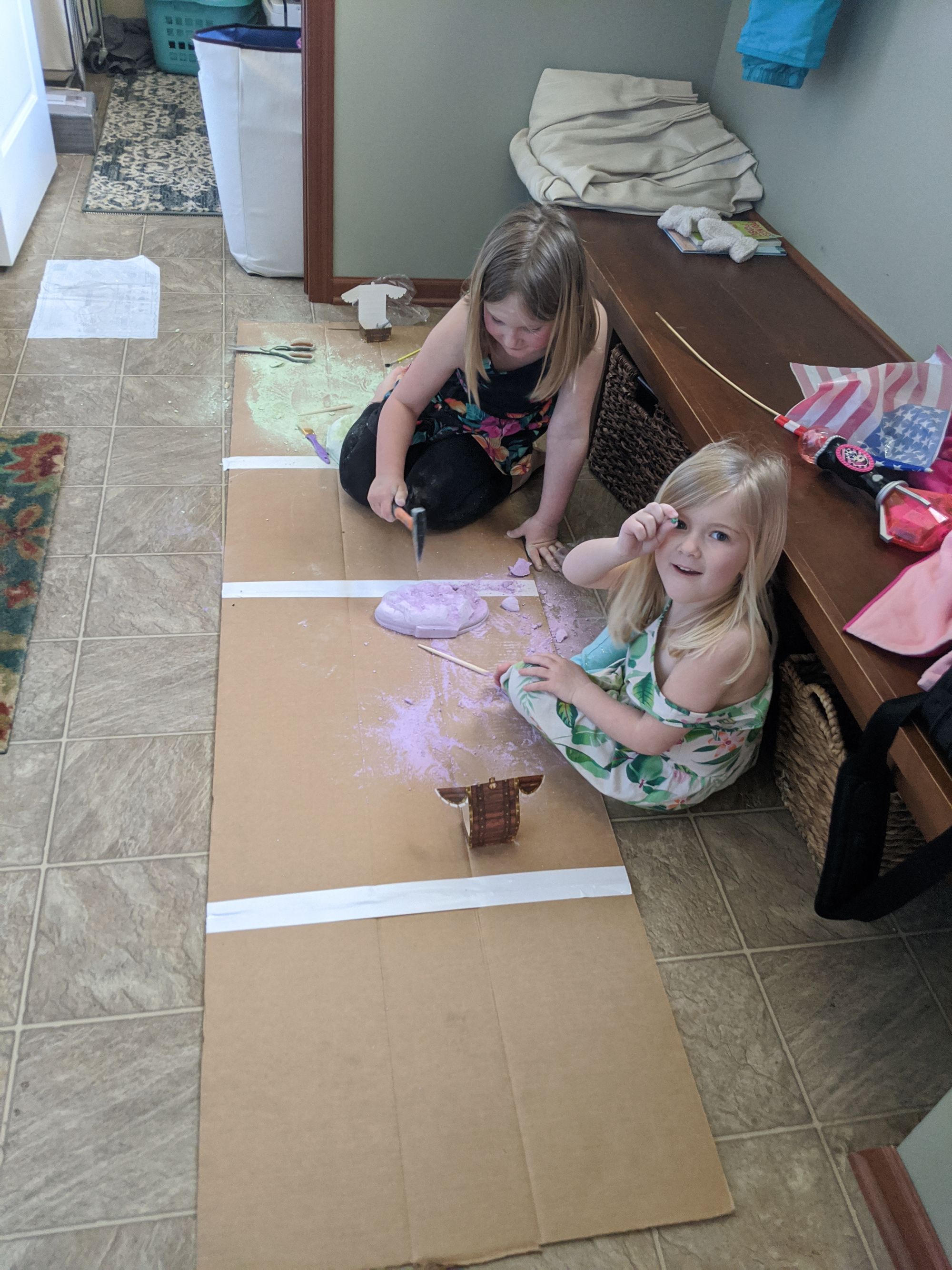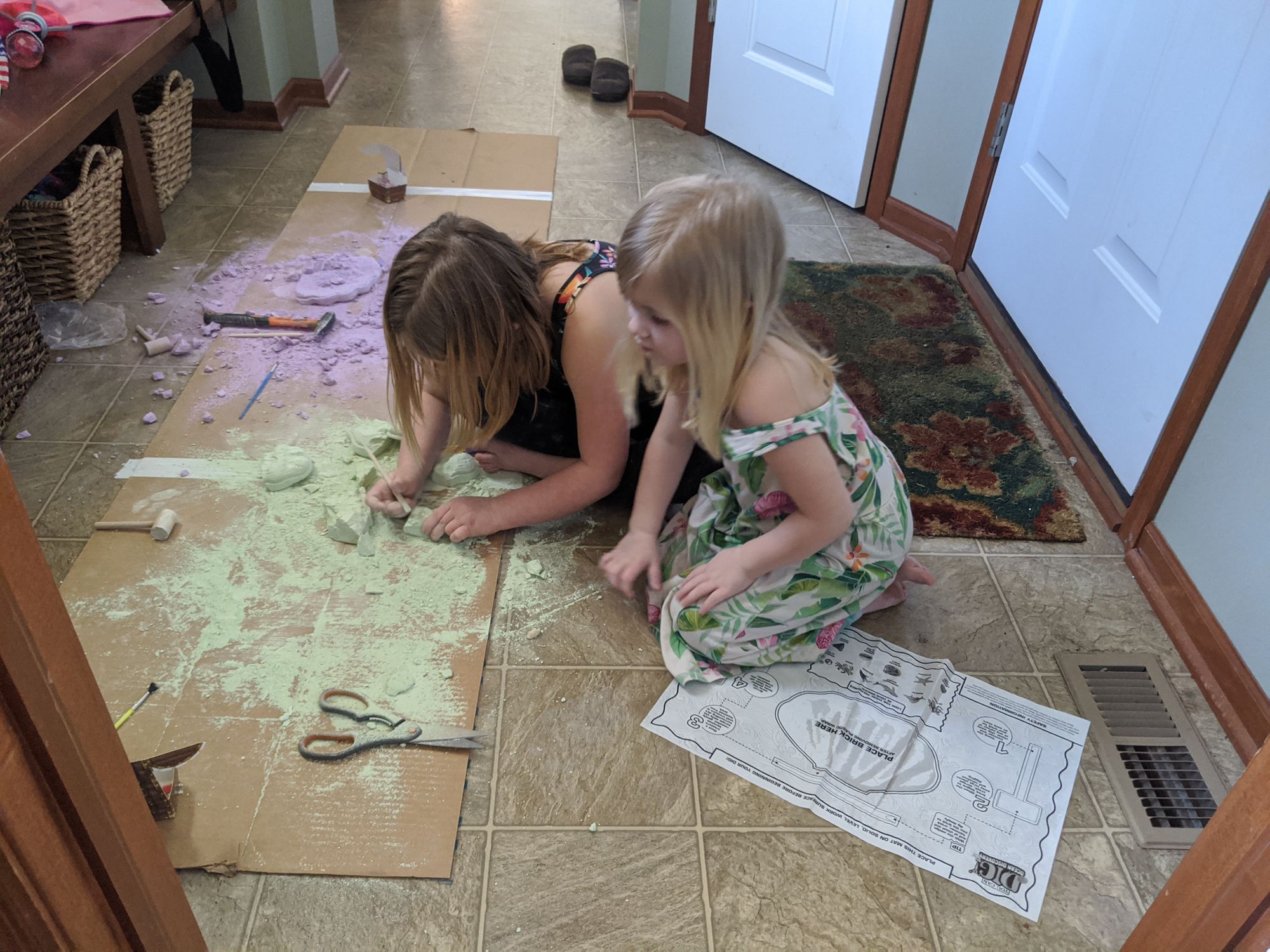 Some mom started a group for kids to paint rocks and hide them around our city. The girls wanted to do some.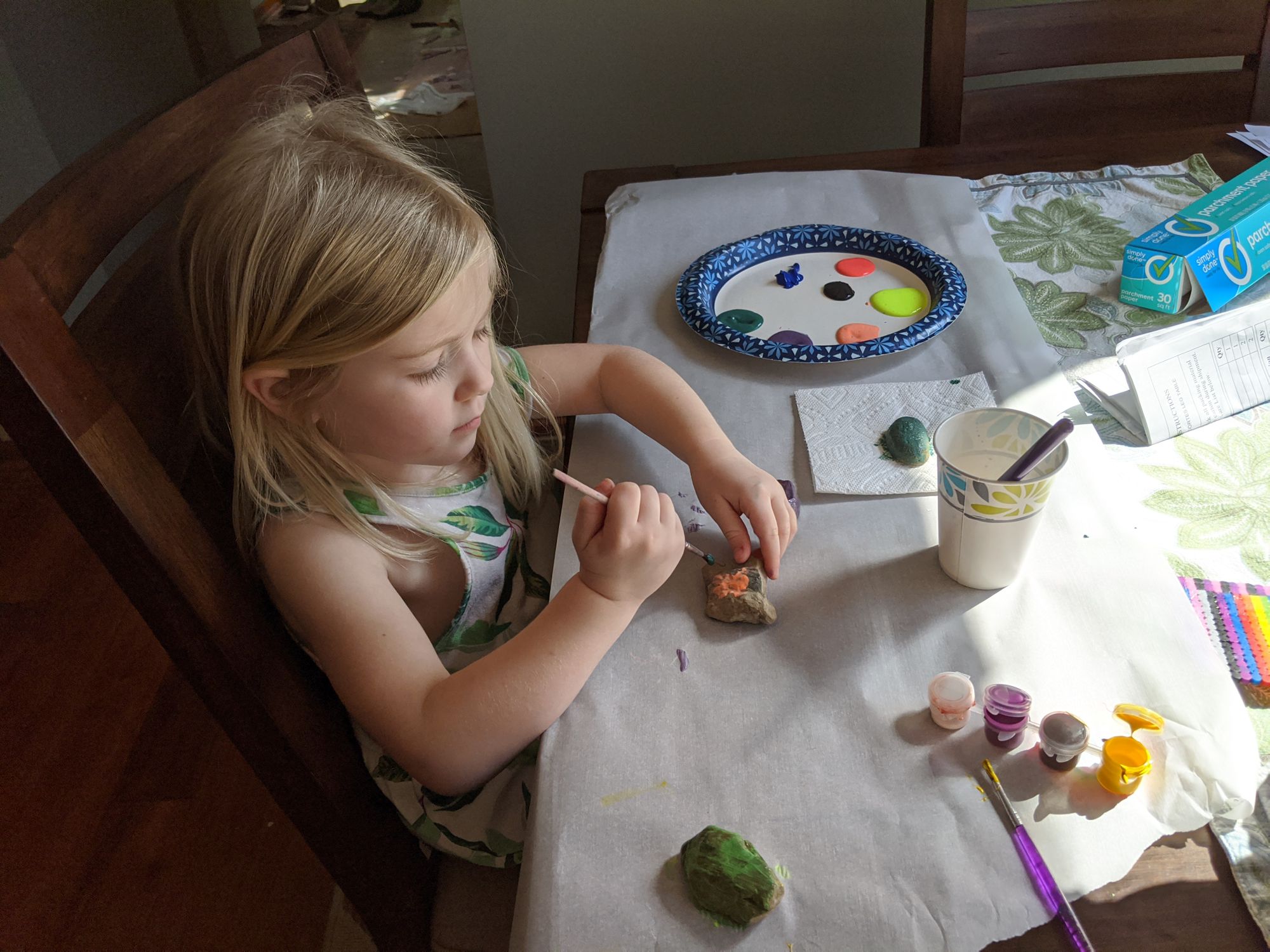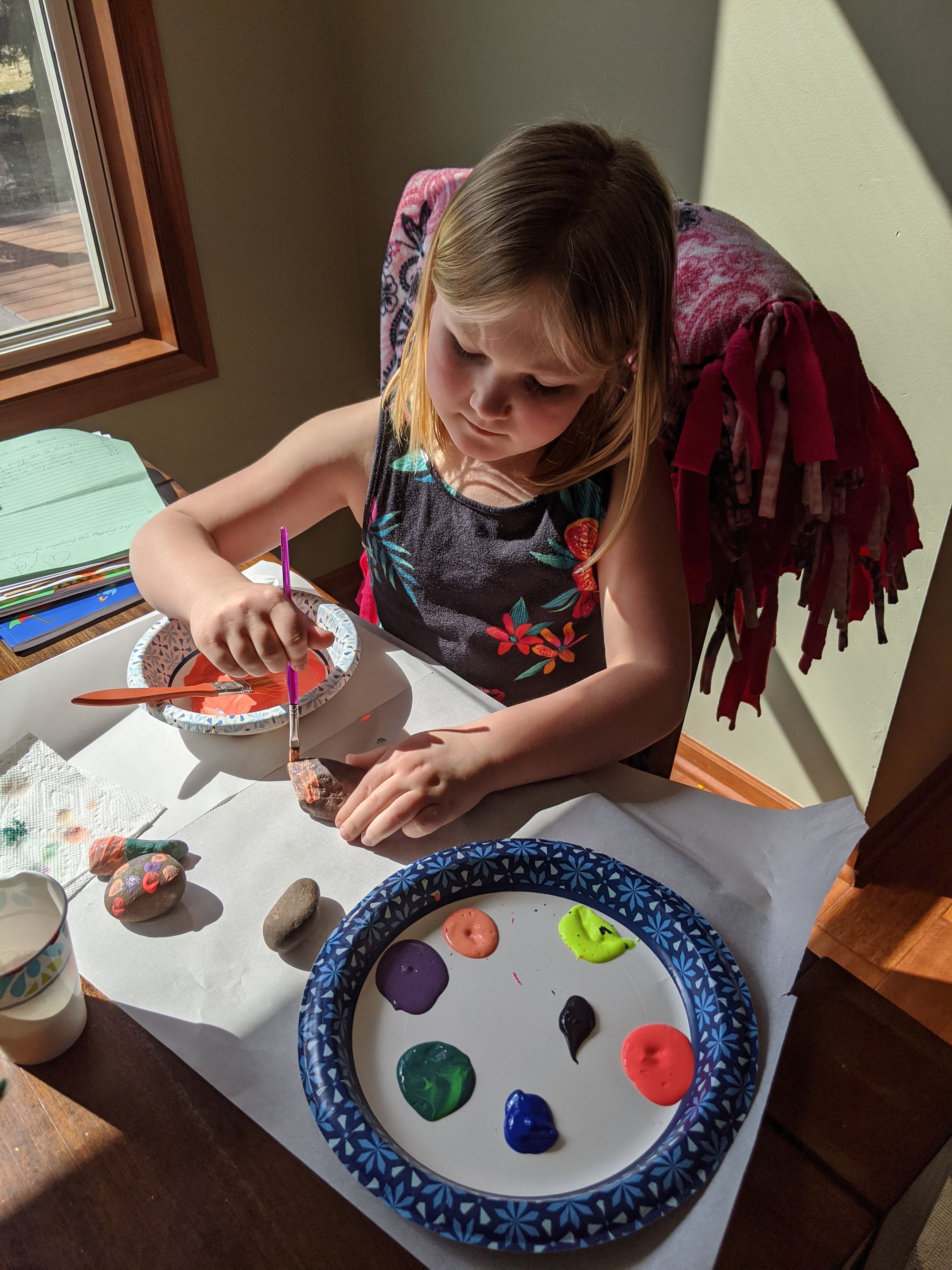 After they were all dry we rode bikes to the park and hid them for other kids to find.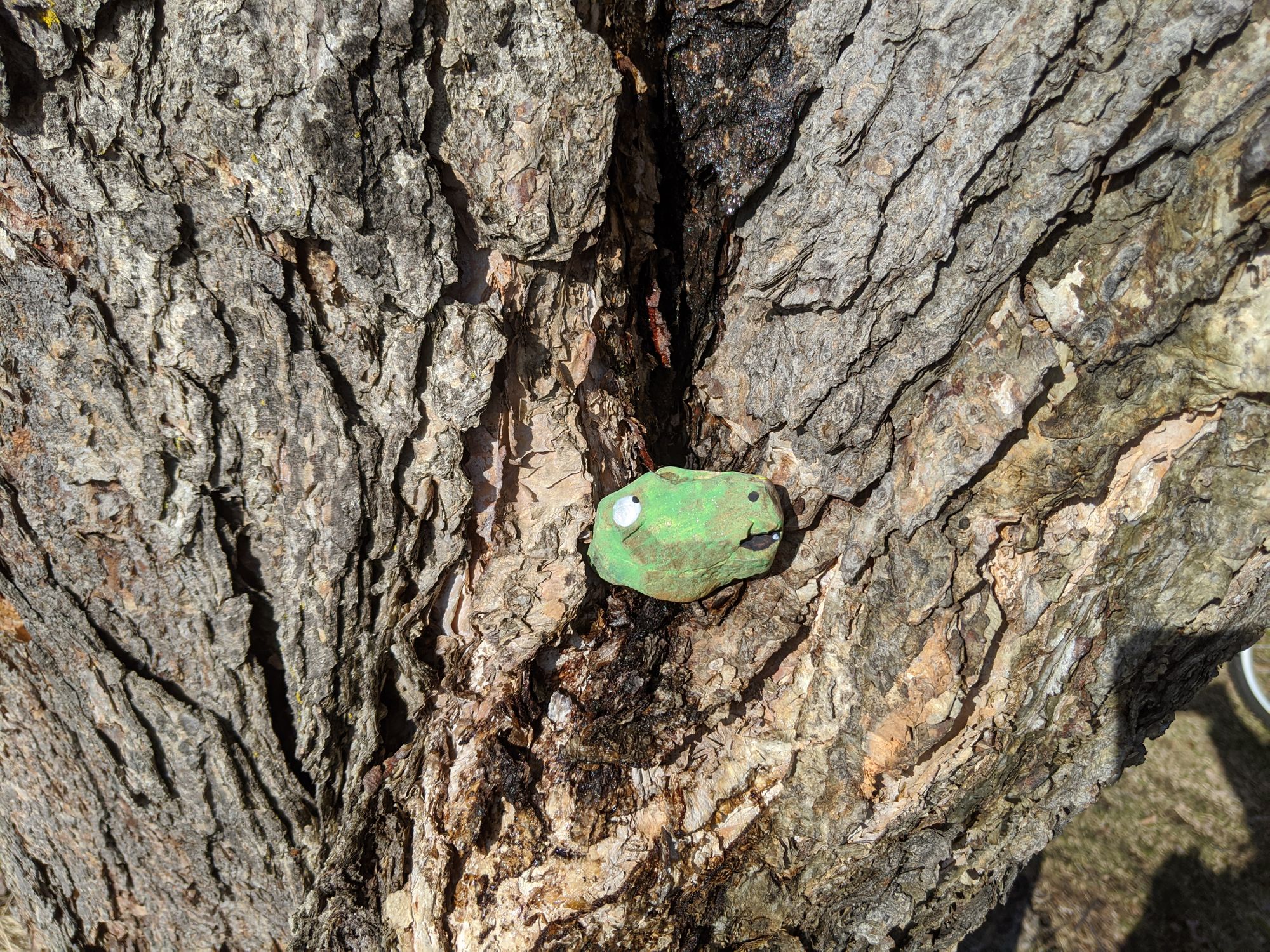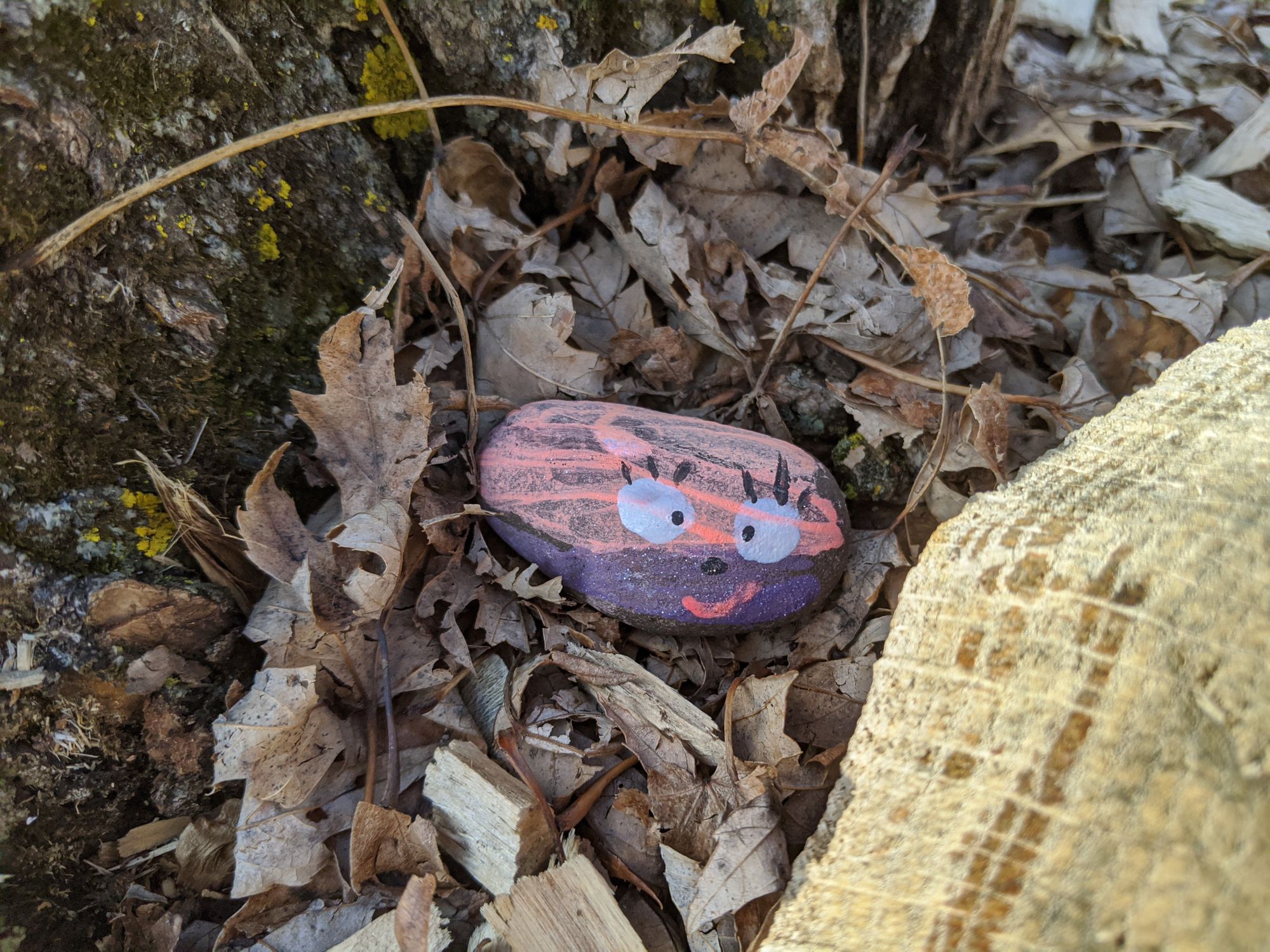 We even played at the park for a little while. Emma already asked if we could go back tomorrow. She really loves being outside.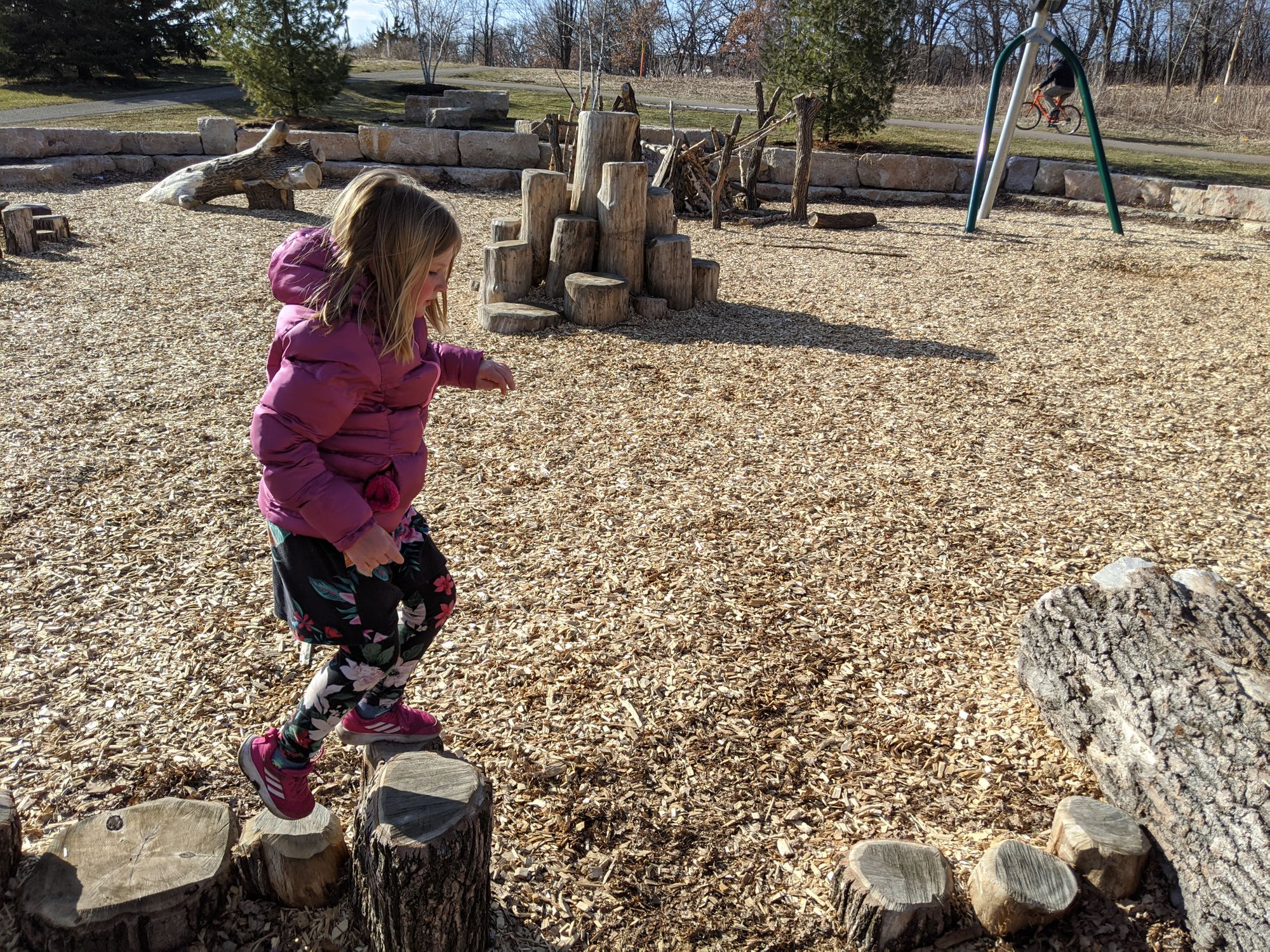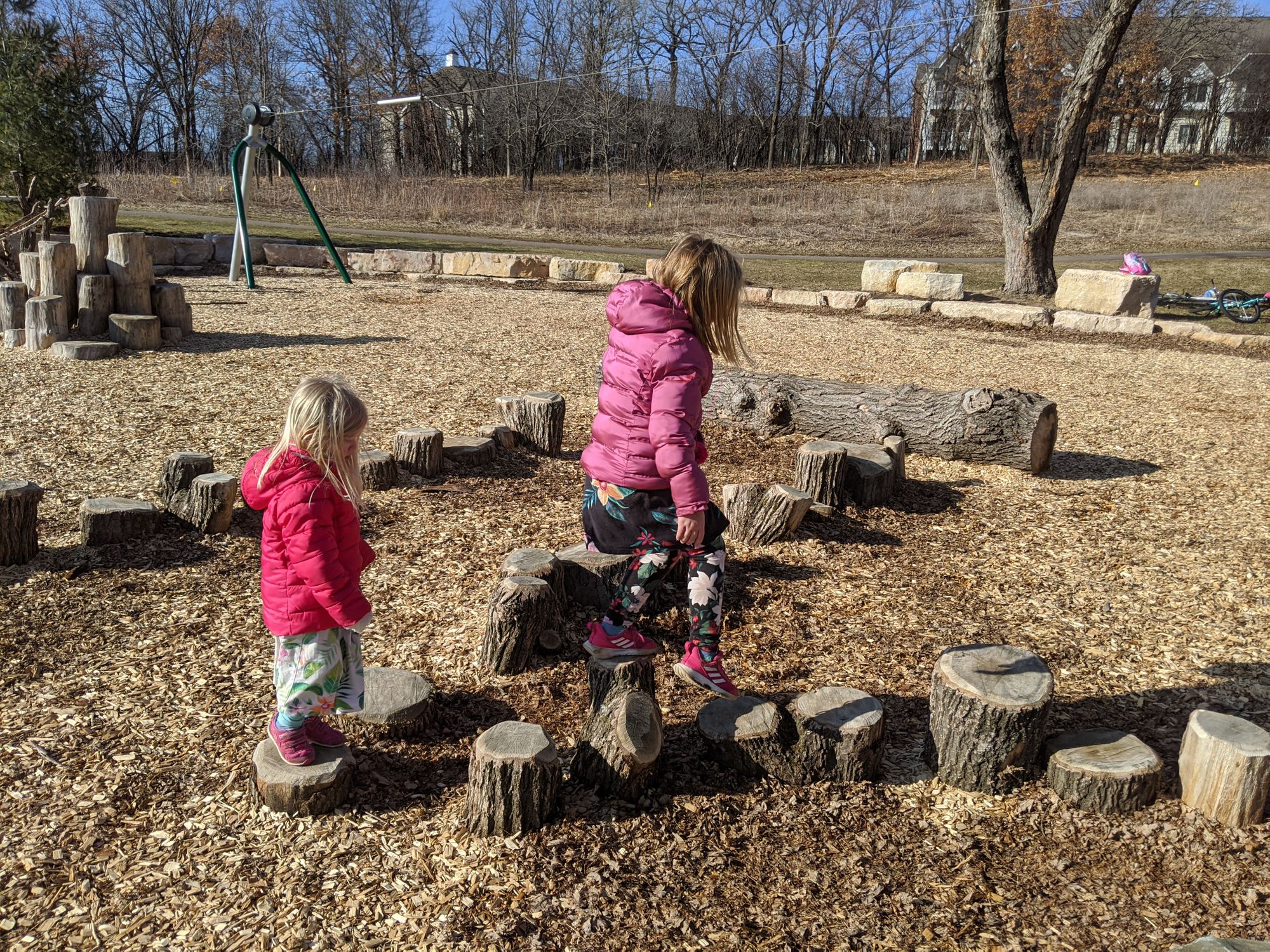 For dinner they made pizzas. I slacked on pictures on this one. Both pizzas were all gone. 😋