heading home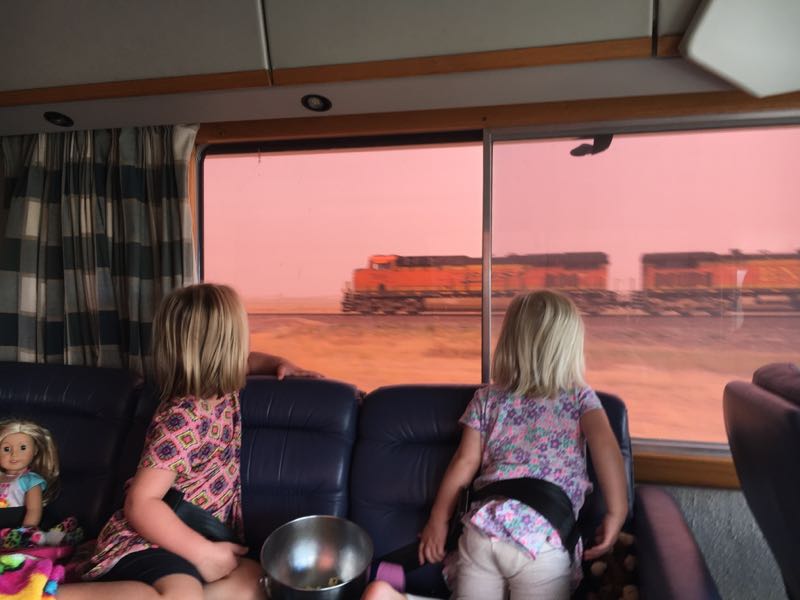 This morning we started the long 3 day / 1,200 mile trek home.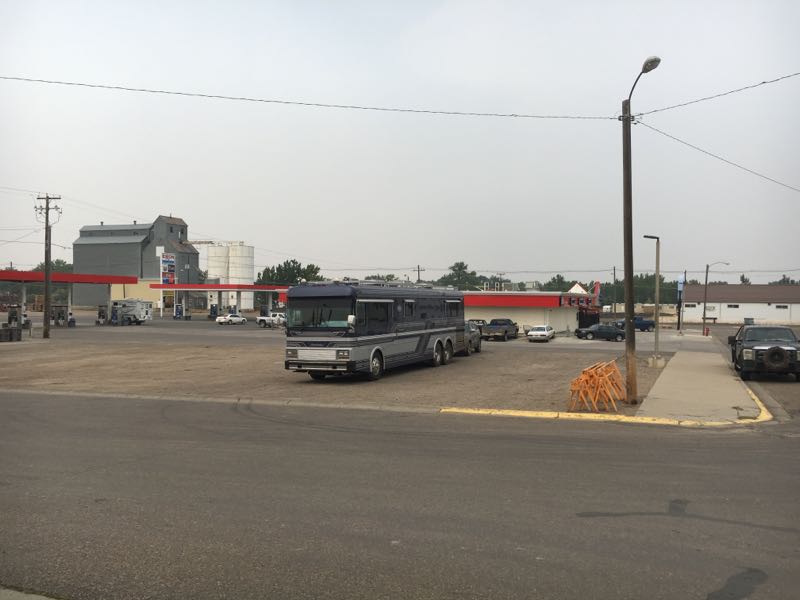 To stretch our legs we stopped at the wildlife museum in Chinook, MT.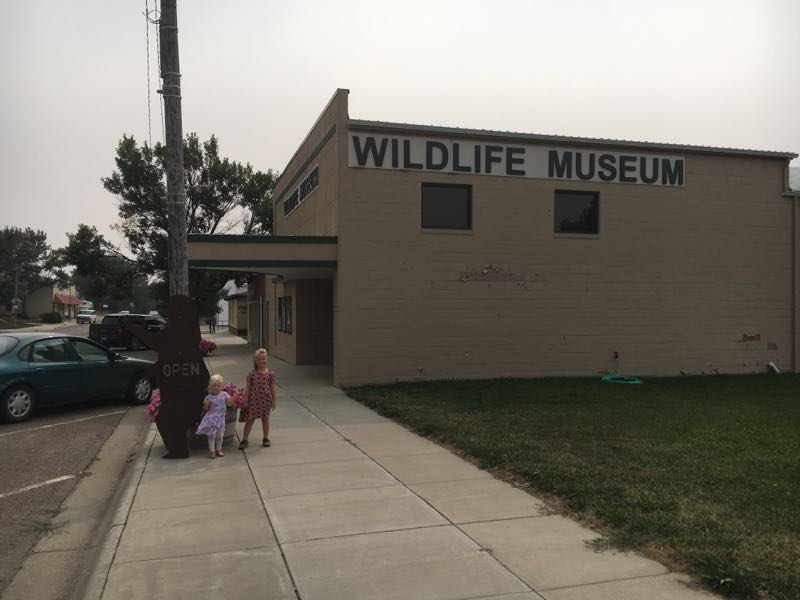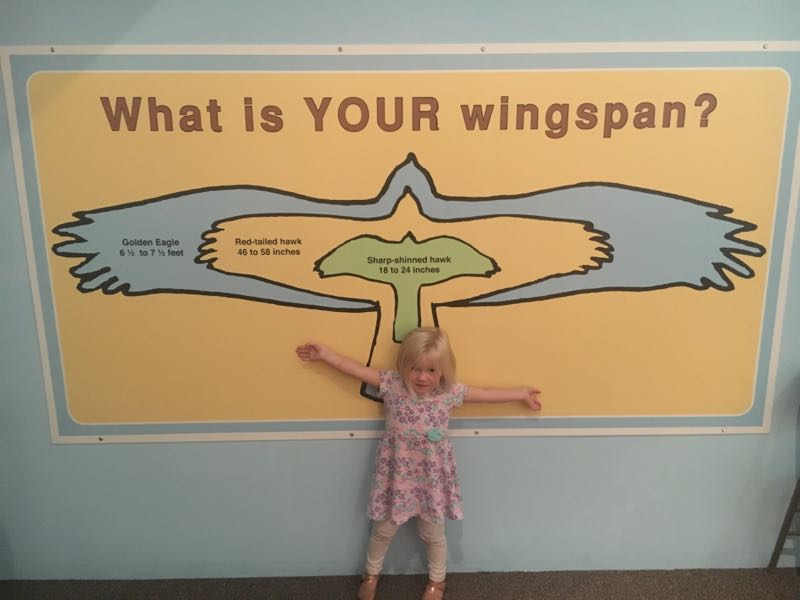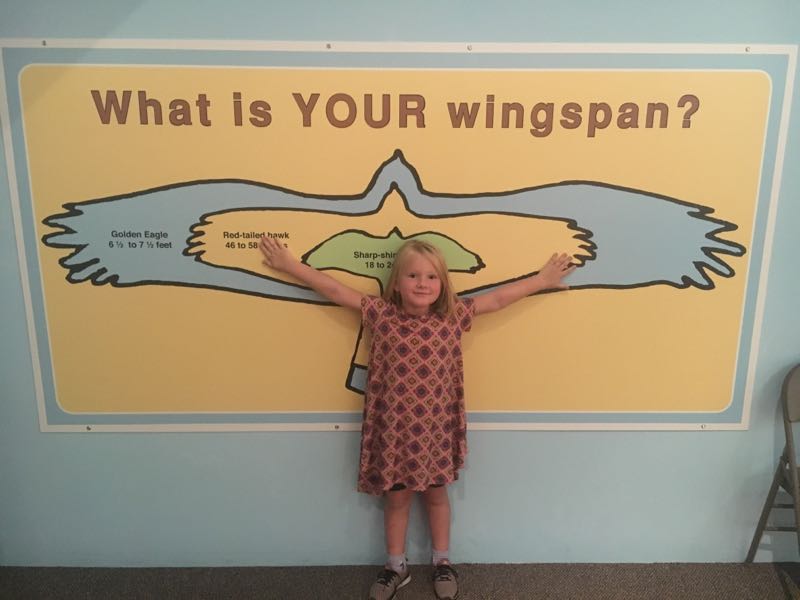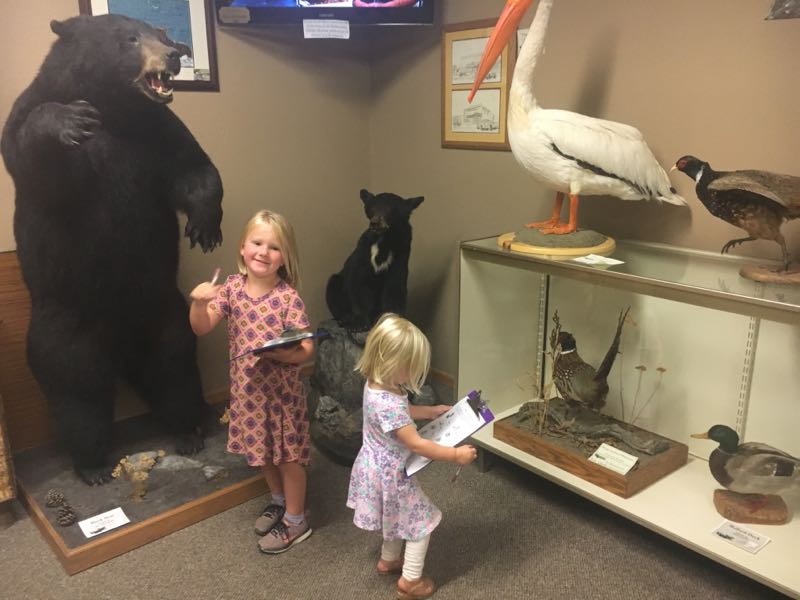 Walking back to the bus the girls stopped to climb rocks and admire the fountain.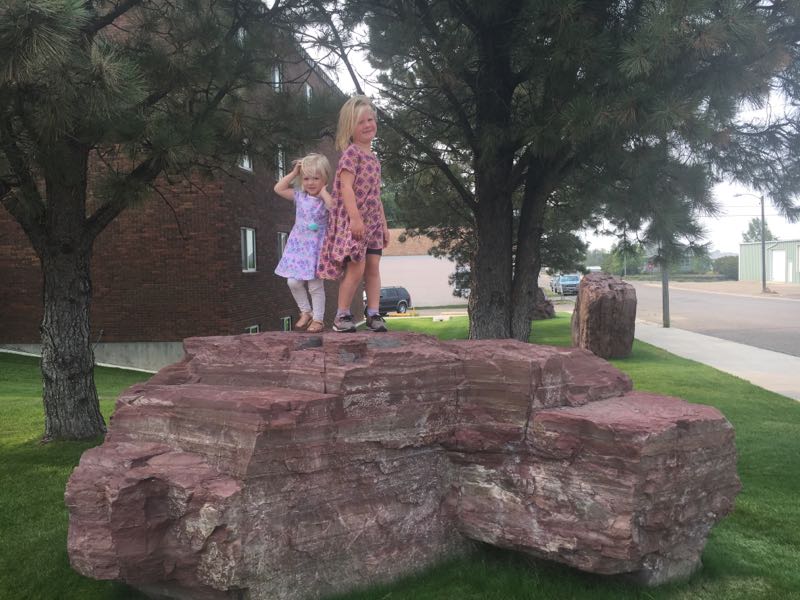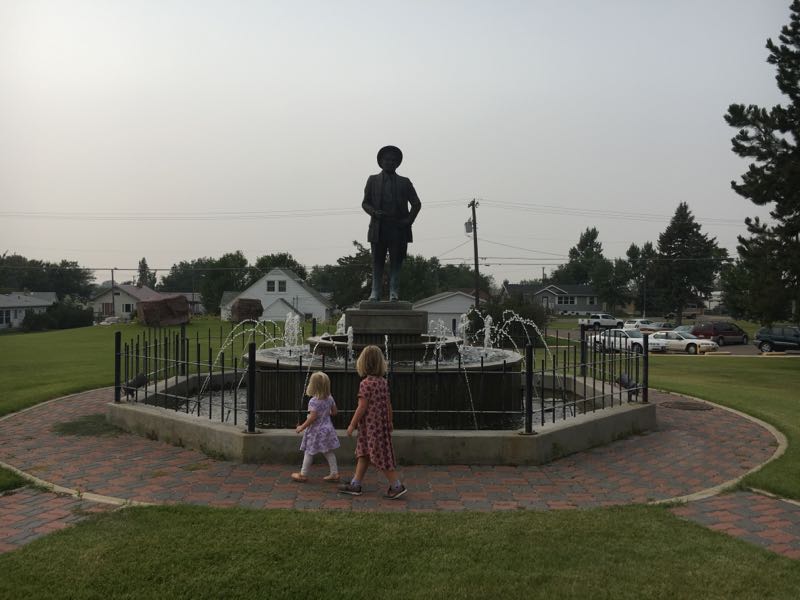 We stopped for dinner in Glasgow, MT.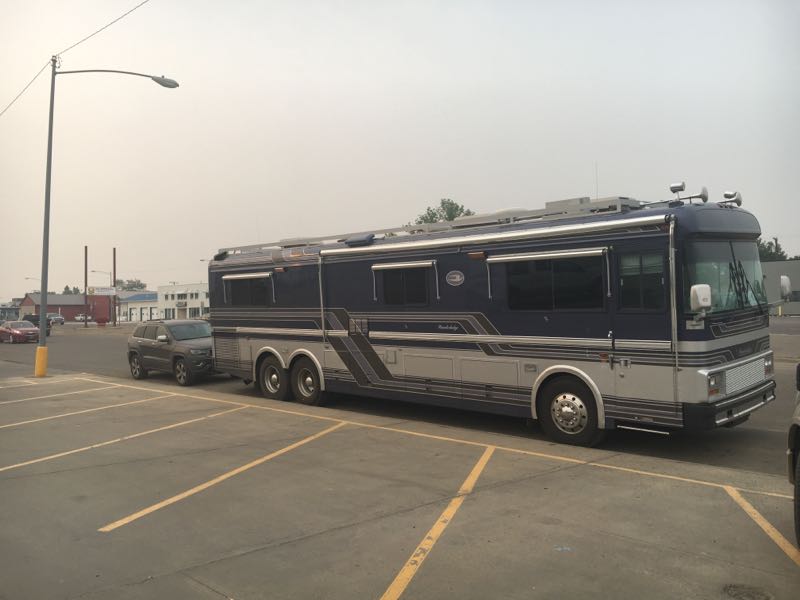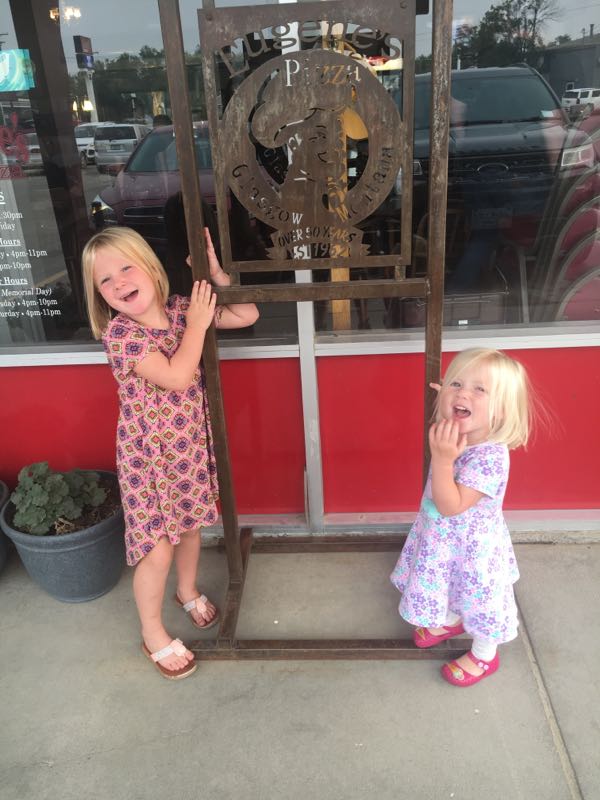 I heard this town had really good pizza, so we had to try it out. It didn't disappoint.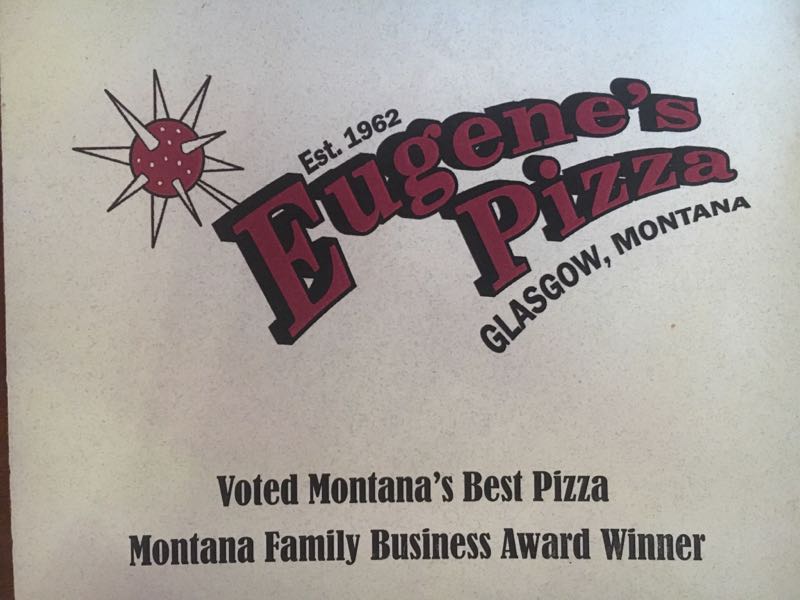 We're planning to drive for 2 more hours into the night to get a little bit closer to home.