We started off Halloween morning by carving pumpkins. Emma requested Mickey Mouse, of course.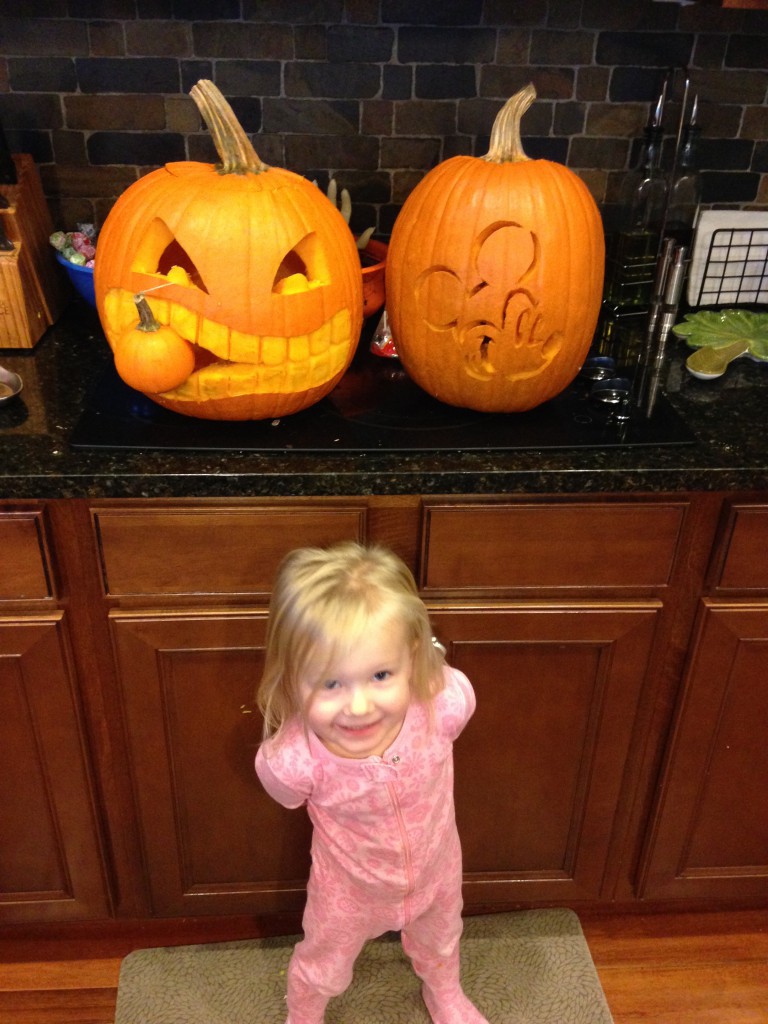 For trick or treating in the neighborhood Emma dressed as a mouse. We only made it around the block before Emma said she was cold and ready to go home. It was 48 degrees out tonight and she wore sweats under her costume.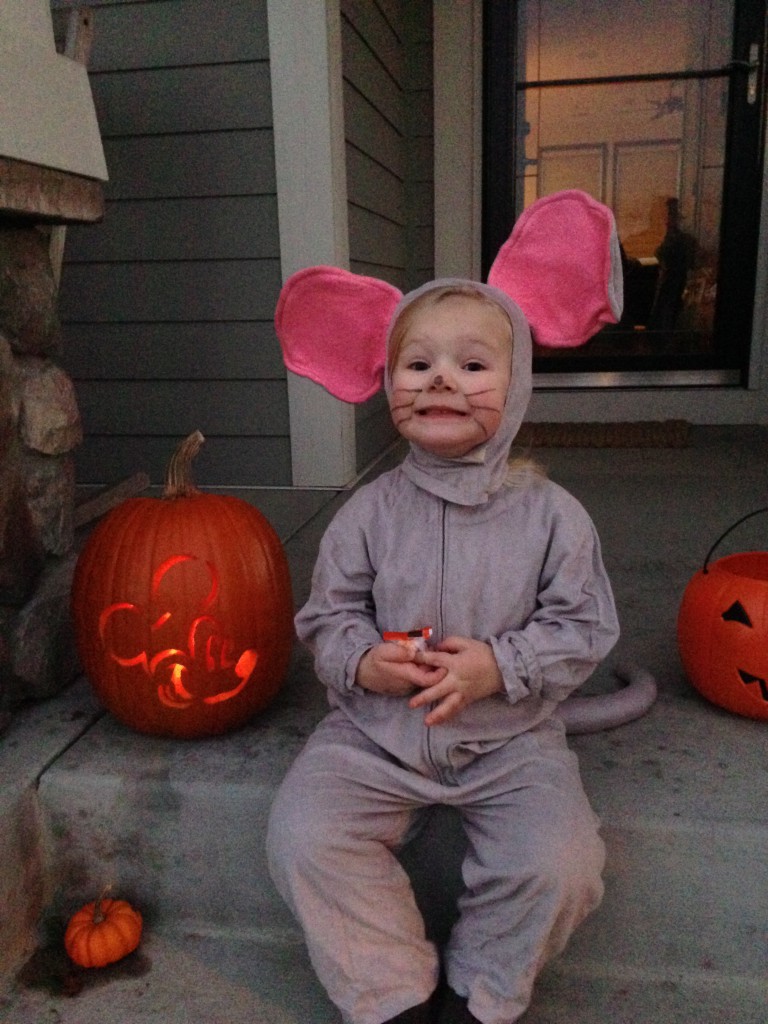 My grandmother made the costume for me when I was little. Apparently Emma's head is much bigger than mine was because I could barely velcro the ears on her.