Yesterday Emma really wanted to take her baby for a walk. It was going to rain any second, so we walked to the end of the street and back.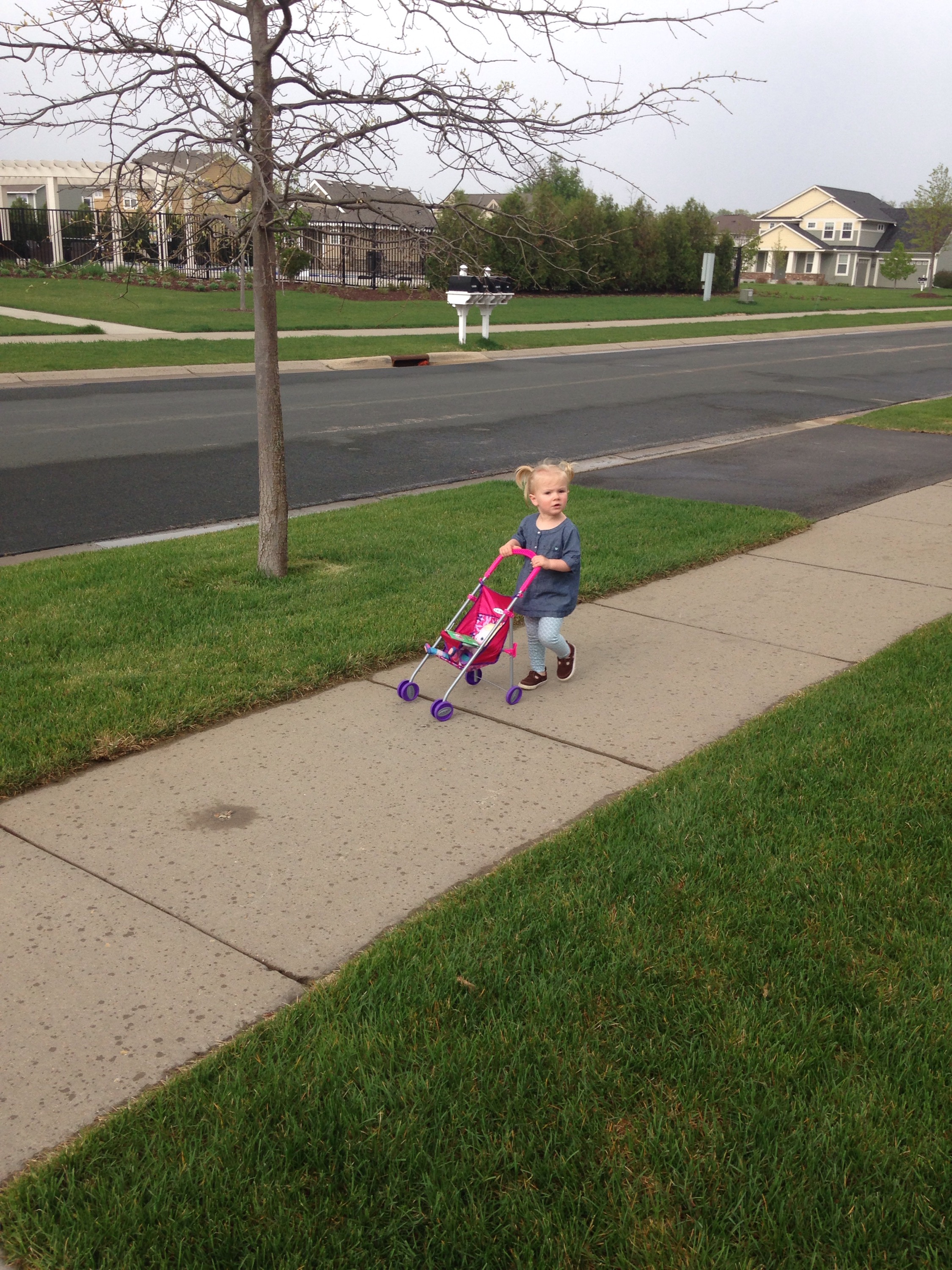 Luckily we made it home just before the downpour.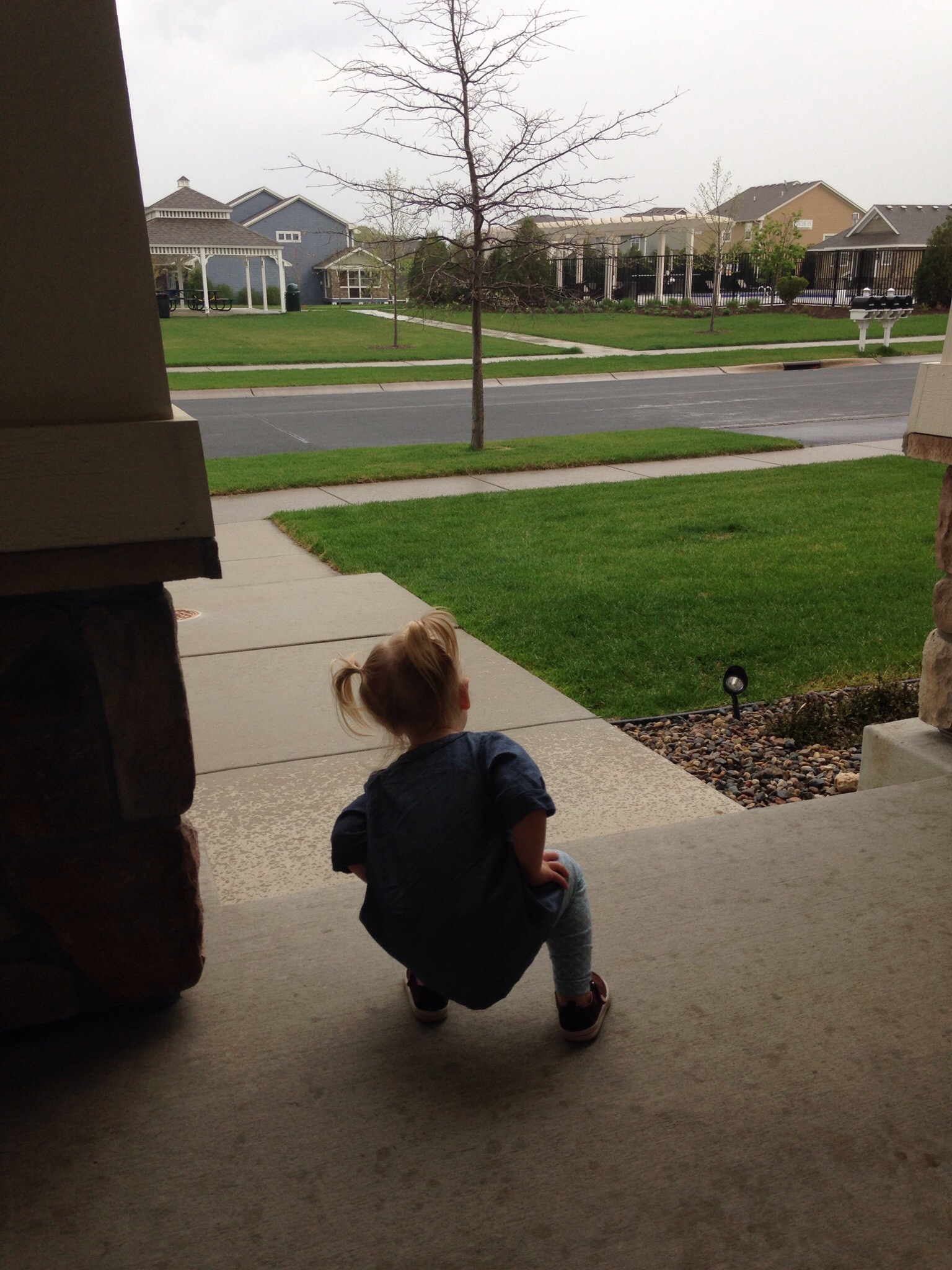 Apparently today was her baby's birthday because Emma kept asking me to sing happy birthday to her all day. Wish I would have known and we could have celebrated with some cake.