happy 8th birthday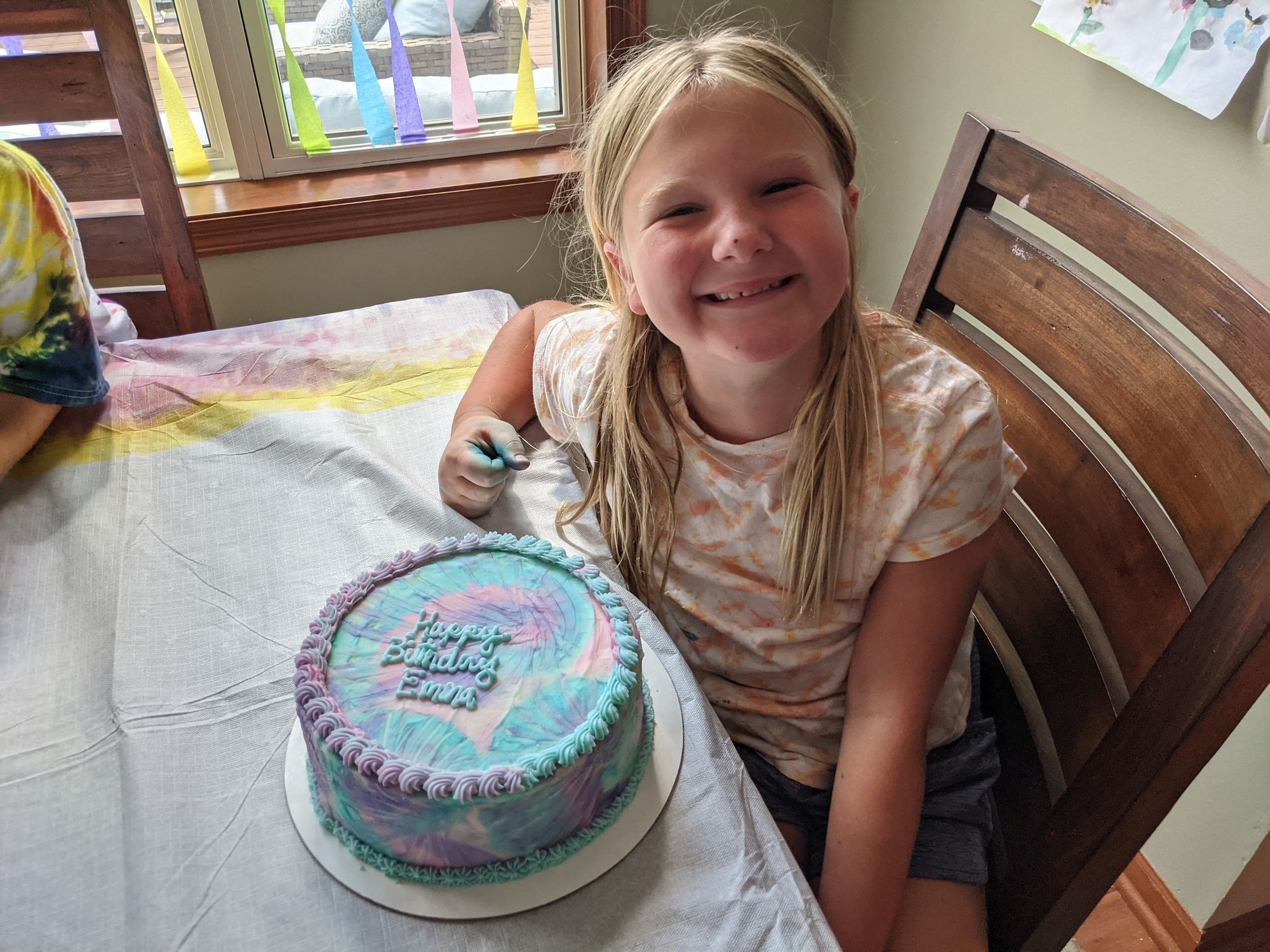 This girl celebrated her 8th birthday on Sunday! This was her at 12:00 AM. She was so excited to stay up so we could say happy birthday before bed.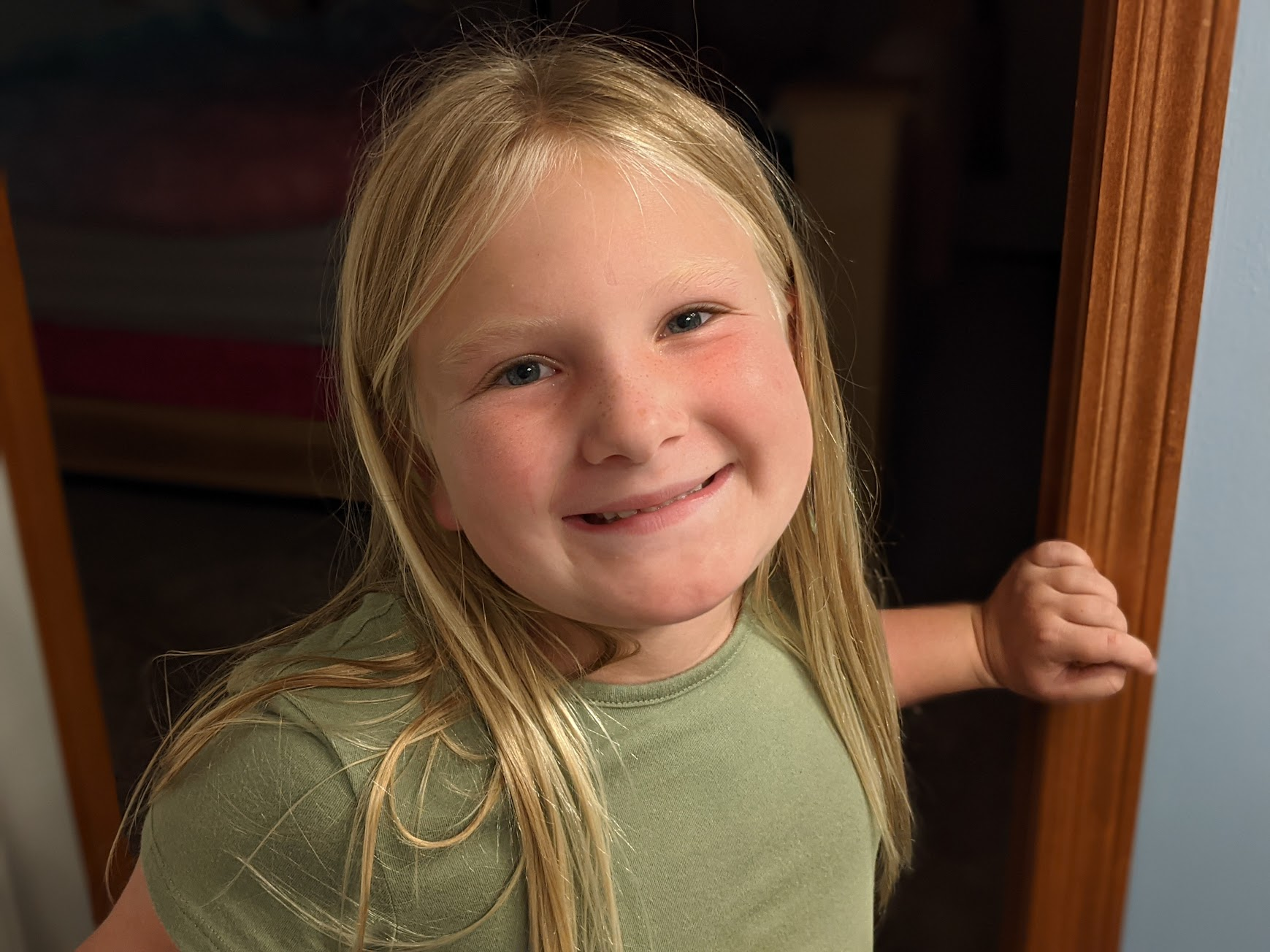 She had a small party with her closest friends. Theme: tie dye.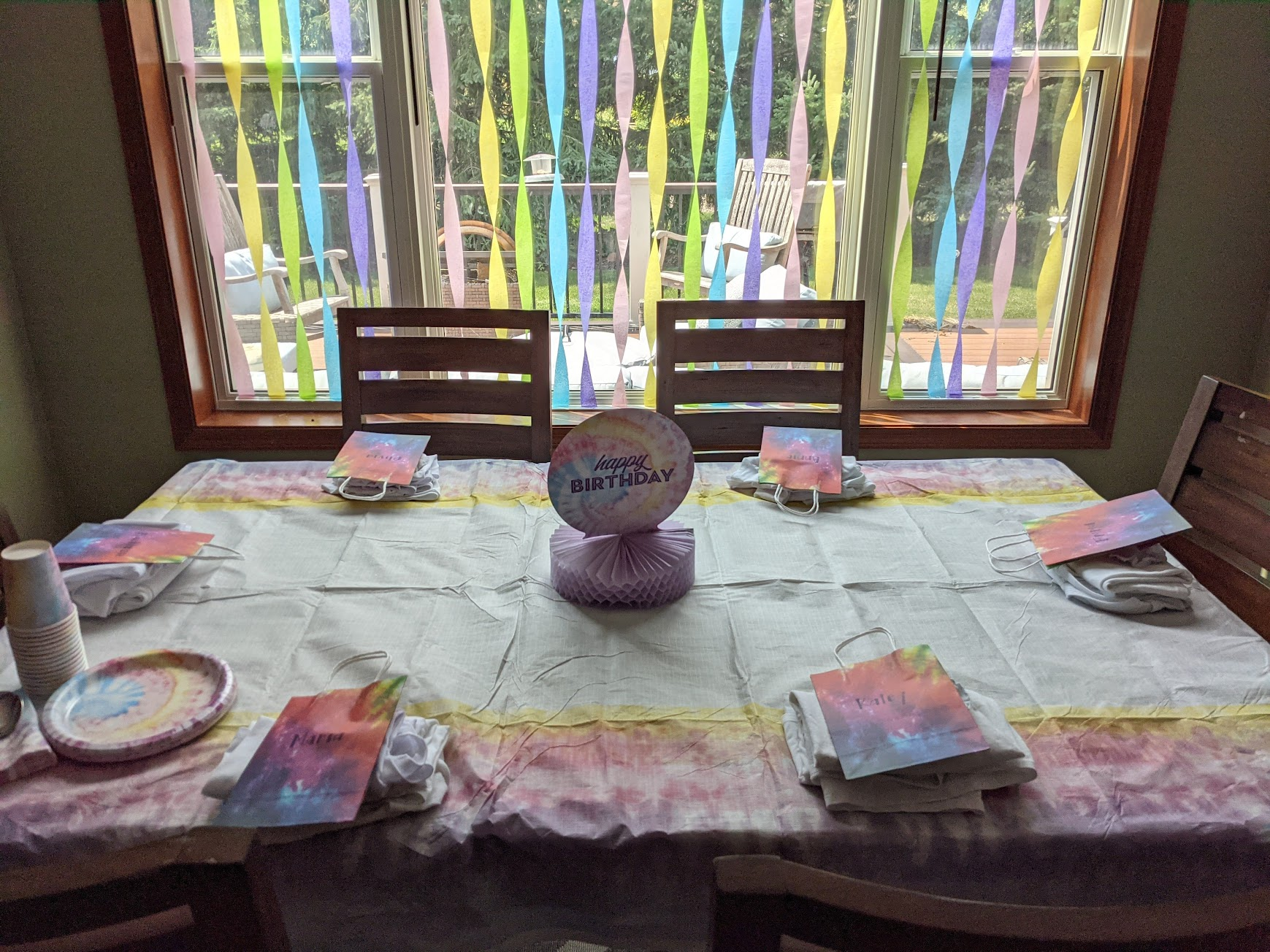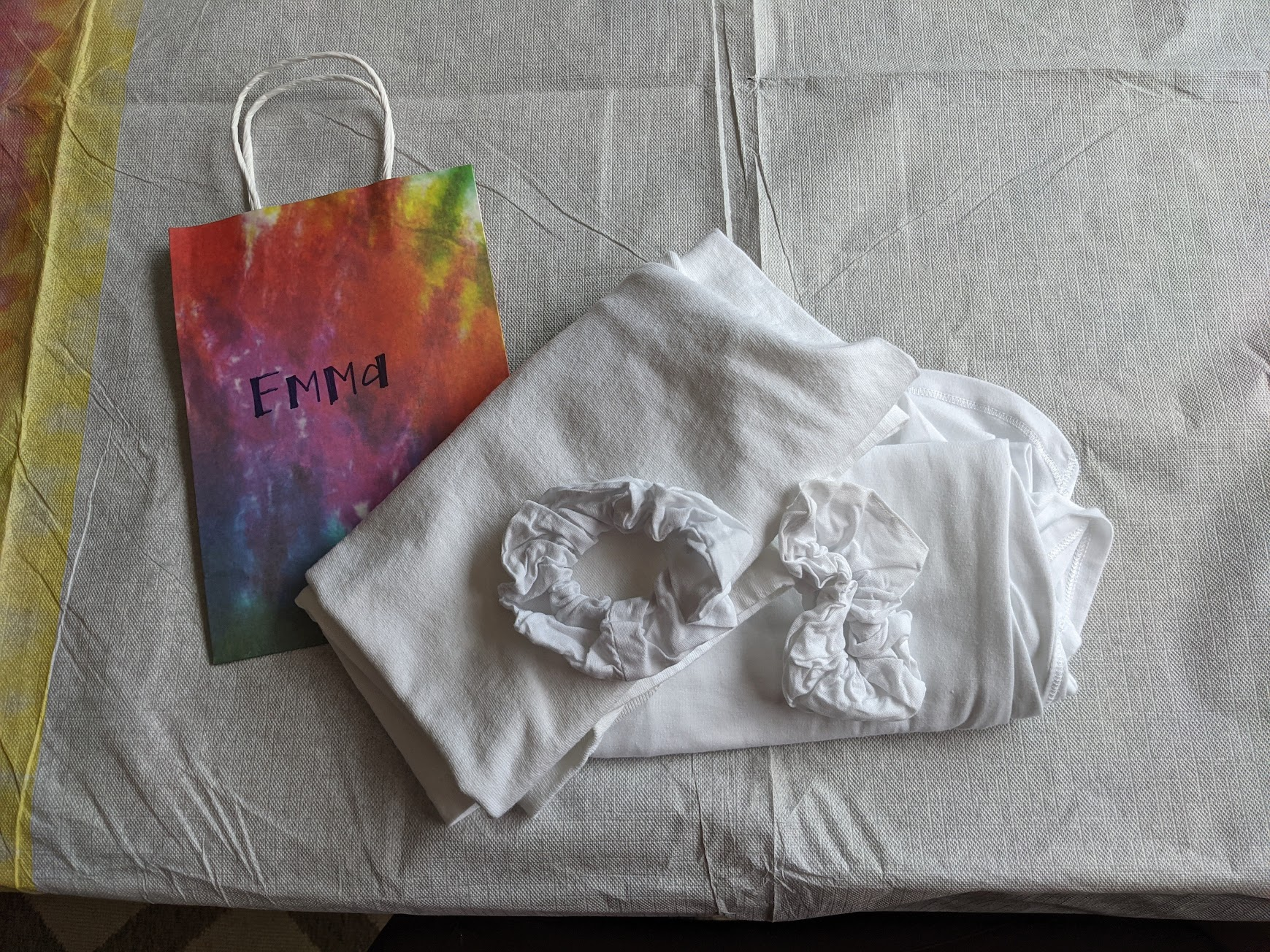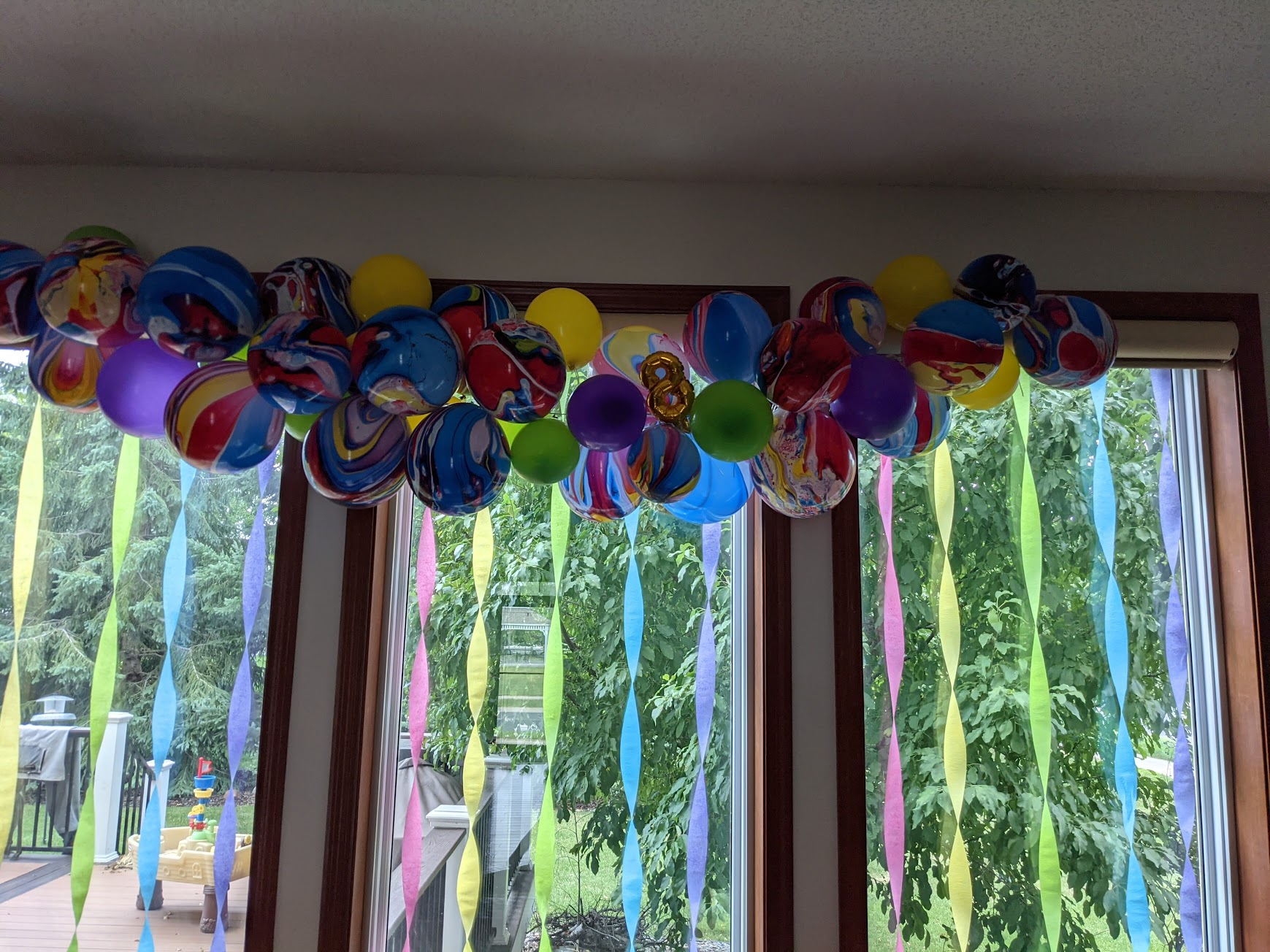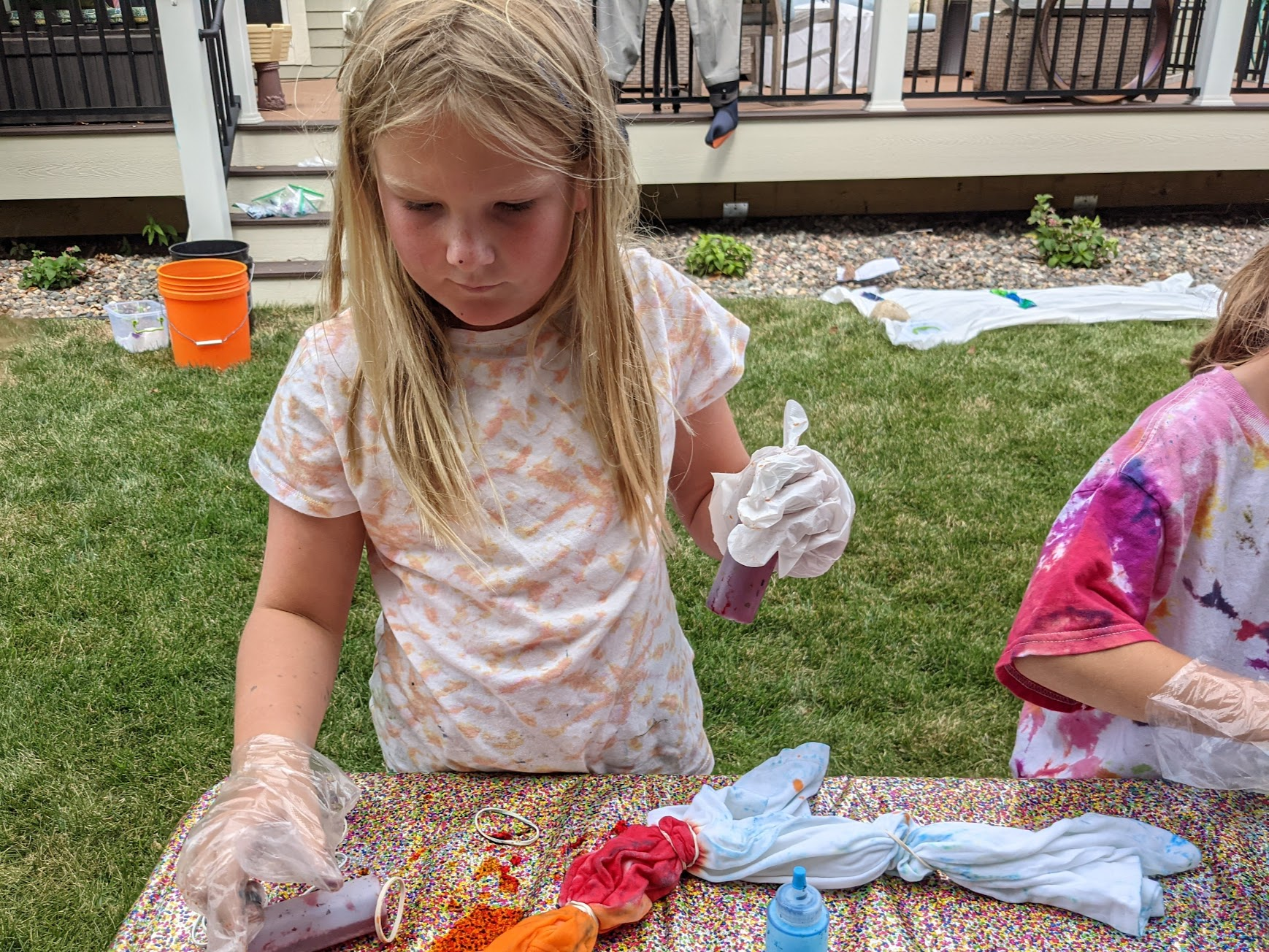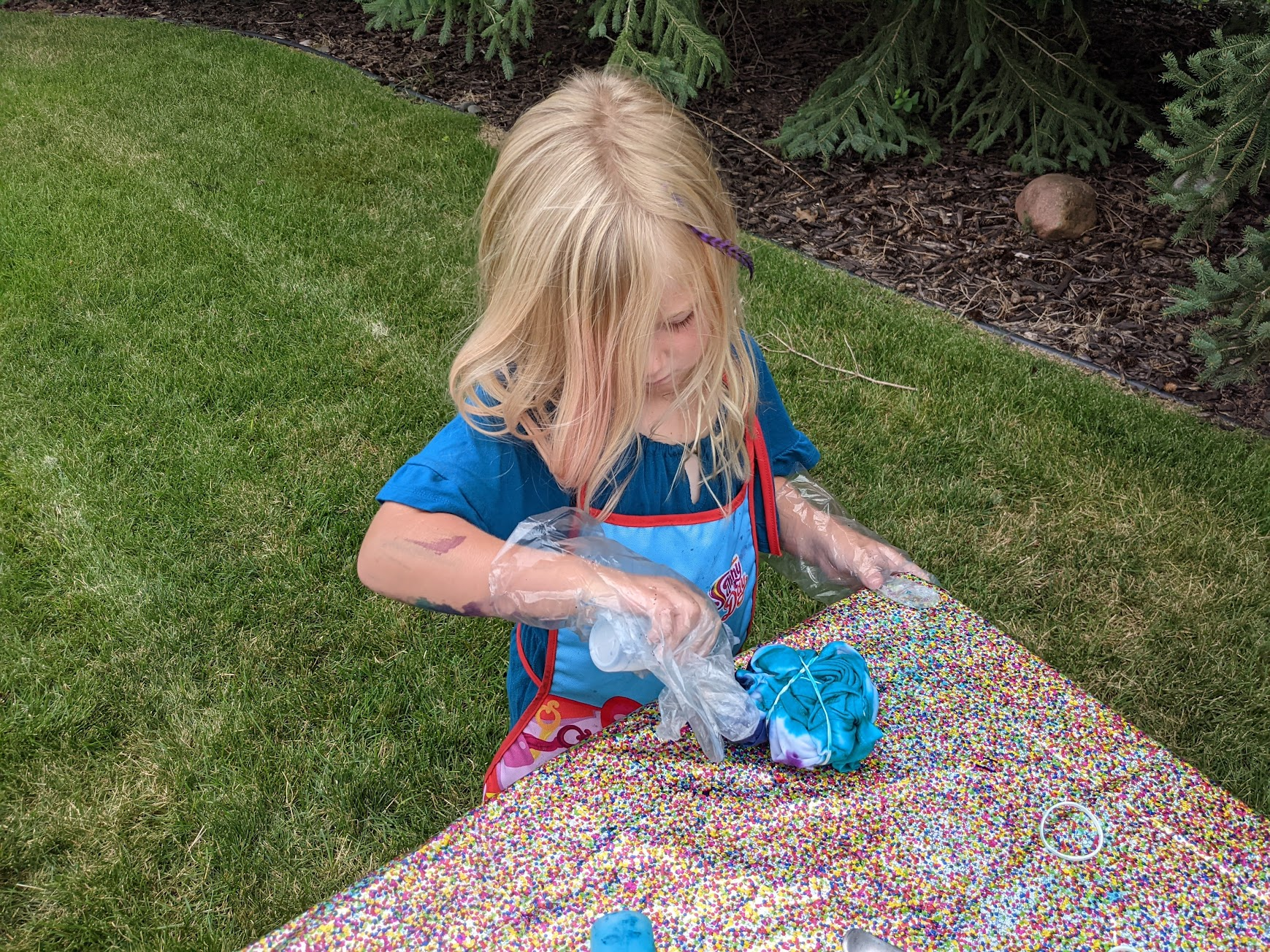 Our neighbor has a baking business she does out of her house. Emma asked if she could bake her birthday cake. I really didn't want to cut this beauty!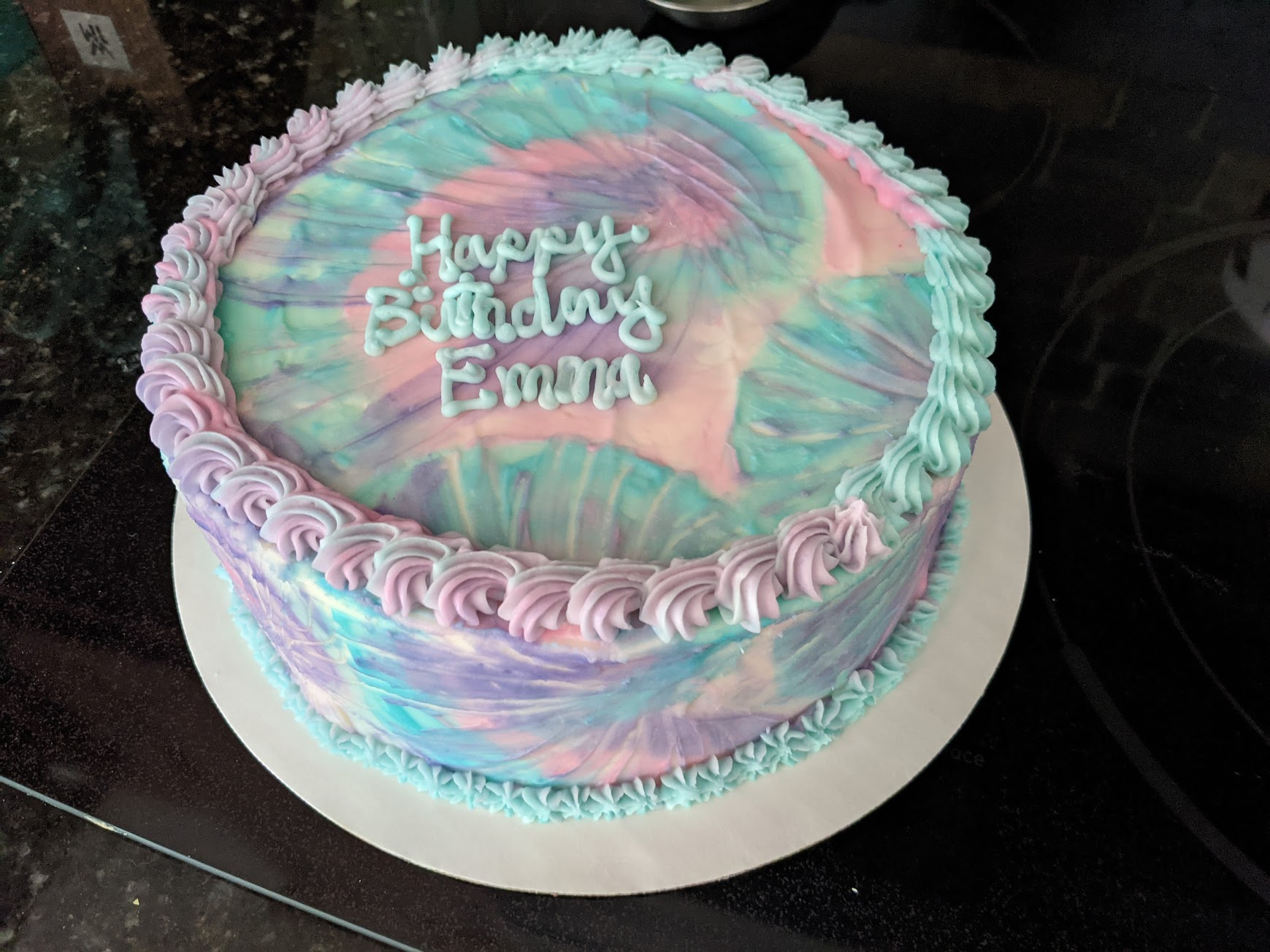 Emma has been wanting to go to Olive Garden. I can't remember the last time Braden and I have been there, but I'm guessing it was 10+ years ago.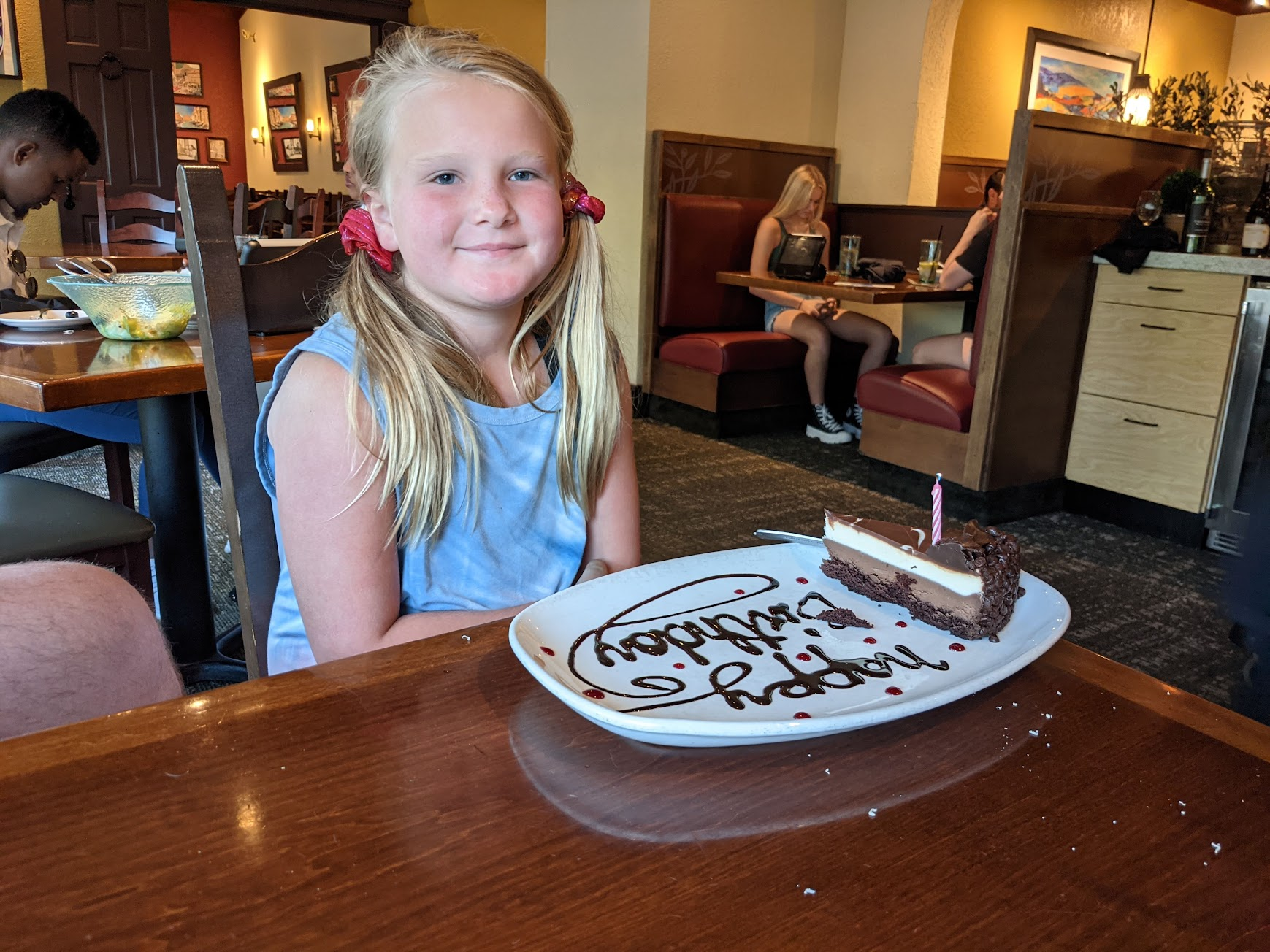 The tie dye had to soak over night, so Emma woke me up this morning ready to rinse and wash all her creations. They came out way better than I thought they would!