As soon as we got into the zoo this morning Emma started talking about the carousel.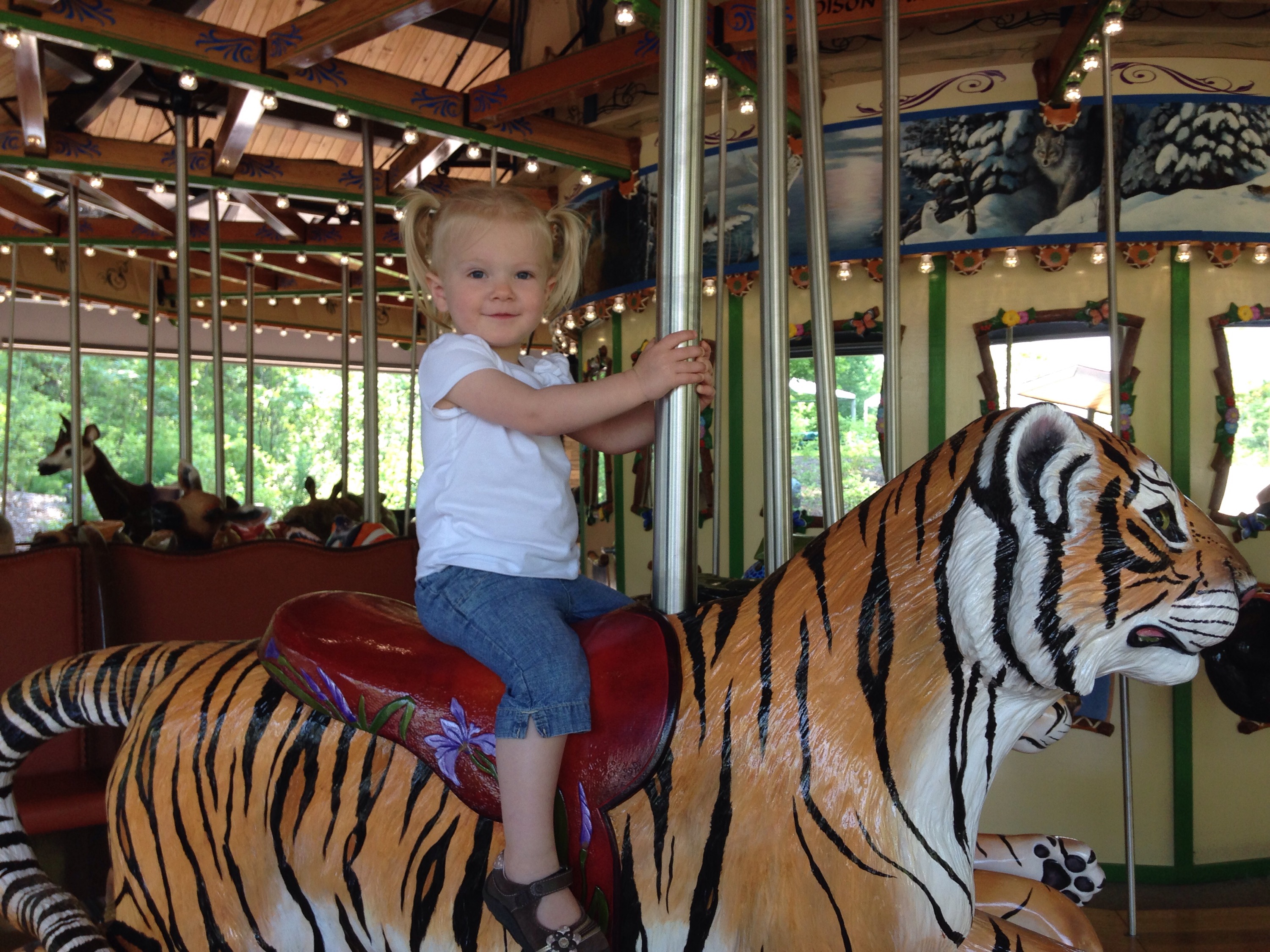 After the carousel all she could talk about were the goats. I'm pretty sure she hugged every one.
Of course a visit with the goats isn't complete without feeding them.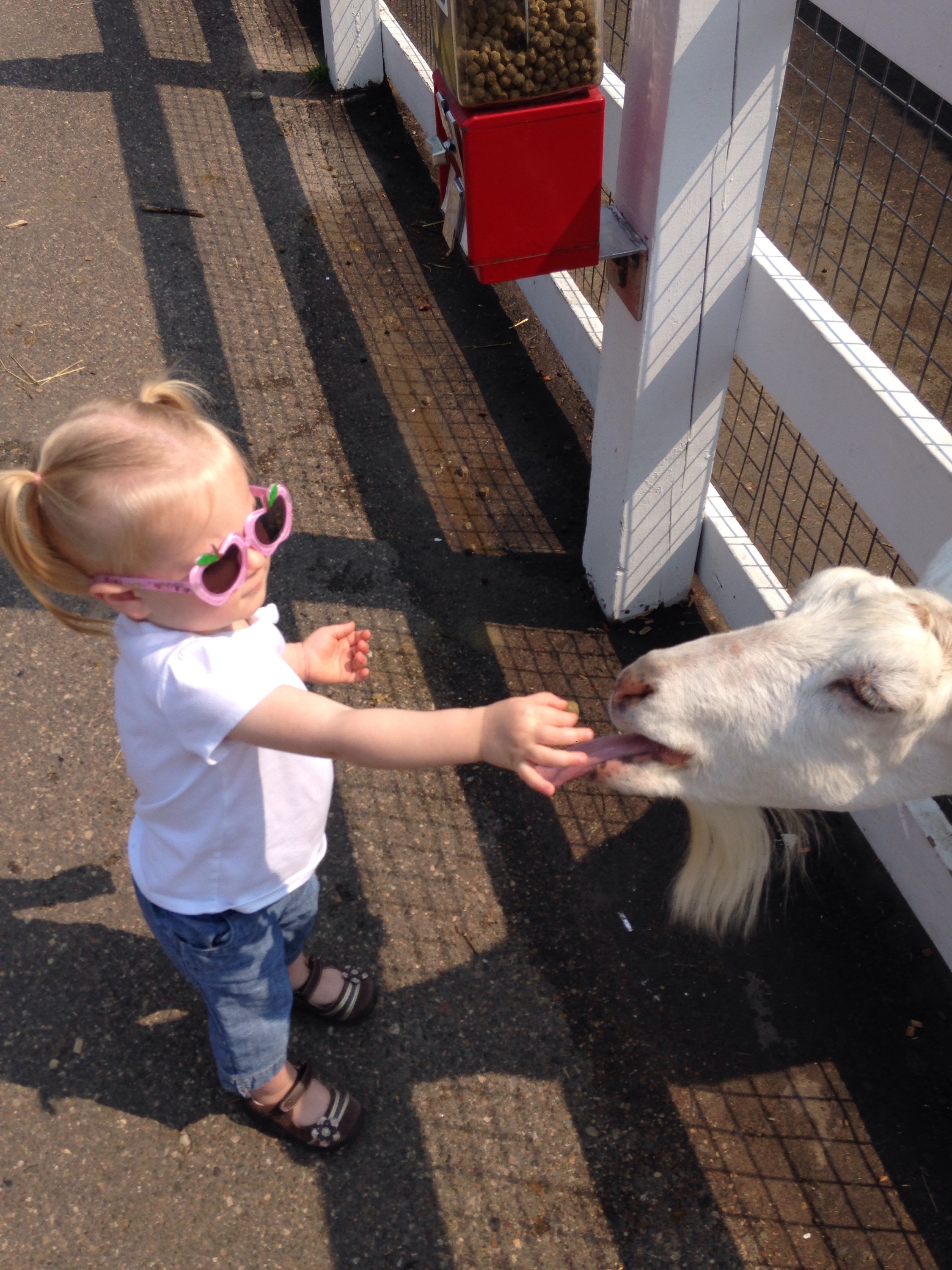 As a side note – the prairie dogs have obviously been extremely busy. There were a ton of babies running around.