glitter glitter everywhere
The best deal on sparkly princess dresses is half priced Halloween costumes the day after Halloween. I had to take Emma shopping with me this morning, so she thinks all these dresses are for her cousin. She didn't realize I was buying two of everything. There are going to be two very happy little girls on Christmas morning… and lots of glitter all over Nana's new house.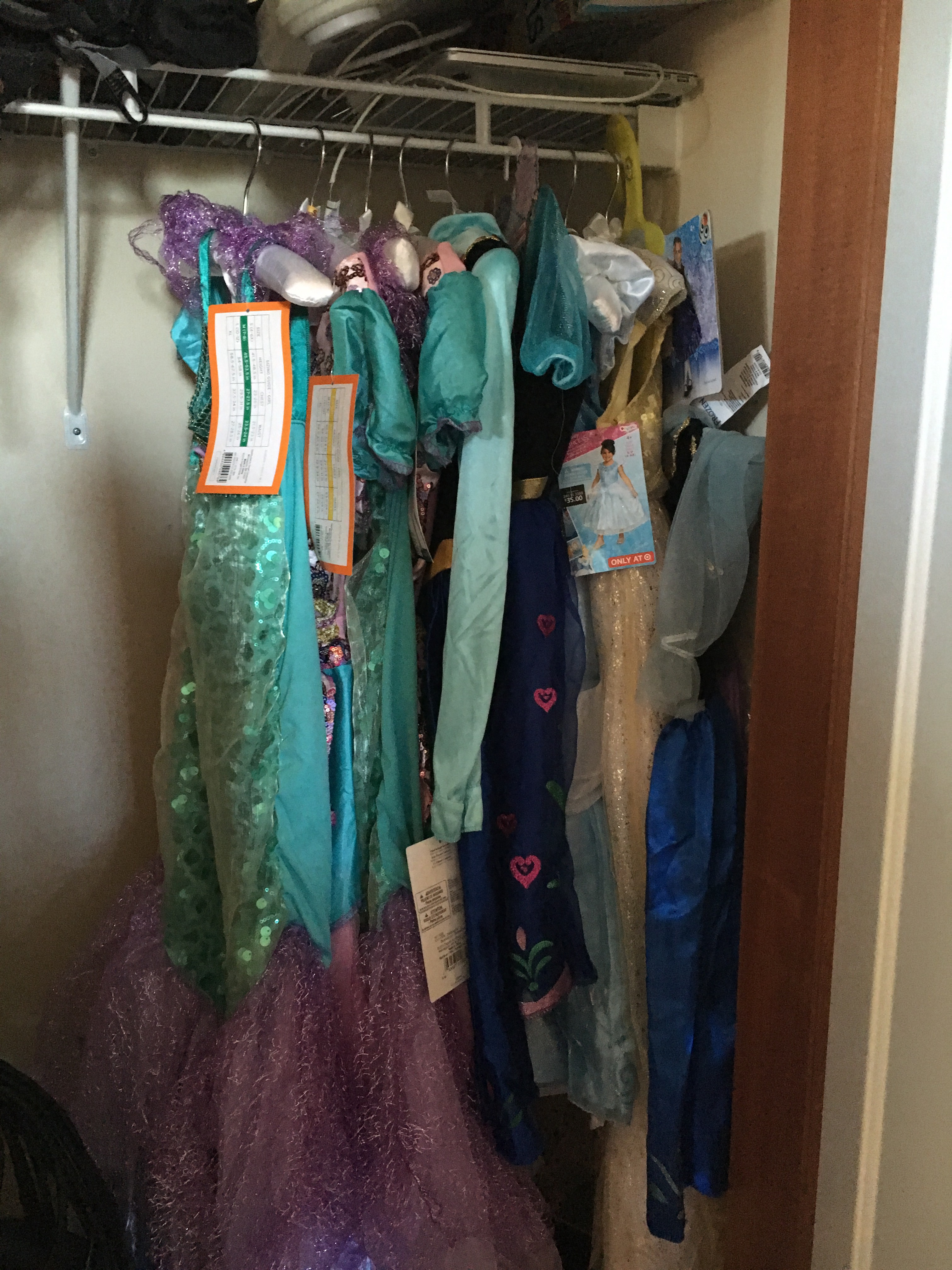 All the stores have their Christmas stuff out already. It made me want to come home and put up our Christmas tree.