Our day started out good. It was cool outside. Emma put on her new Minnie Mouse dress. We walked to the park.
Olivia took a nap in the carrier.  We walked to the other park in our neighborhood.
Then things started to go downhill… Emma had to pee so we had to walk home. When we got home there was a hawk eating a bird in our yard.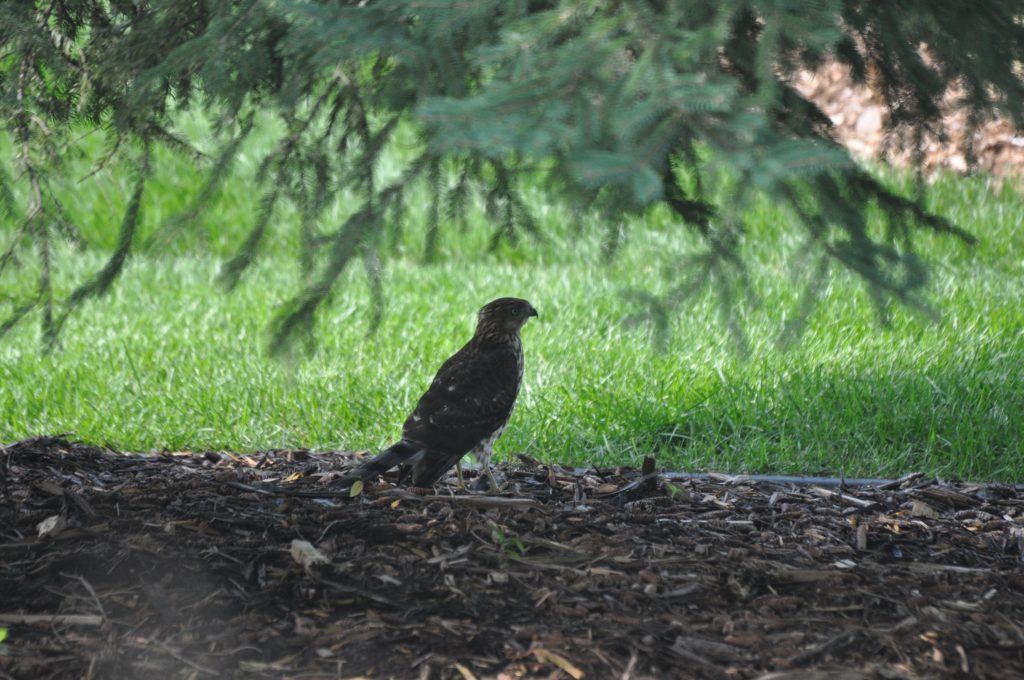 She wanted to go back to the park.. sure, no problem. Its a nice day. Why not? Before we got out of the house she tripped and fell. The way she was crying you would have thought she tore her ACL. Seriously… that thought actually crossed my mind. She collected herself and we made it back to the park. As soon as she got out of the stroller at the park she fell. Surely she needed stitches because she was in excruciating pain. She tried to walk it off… but eventually succumbed to the pain and we had to go home.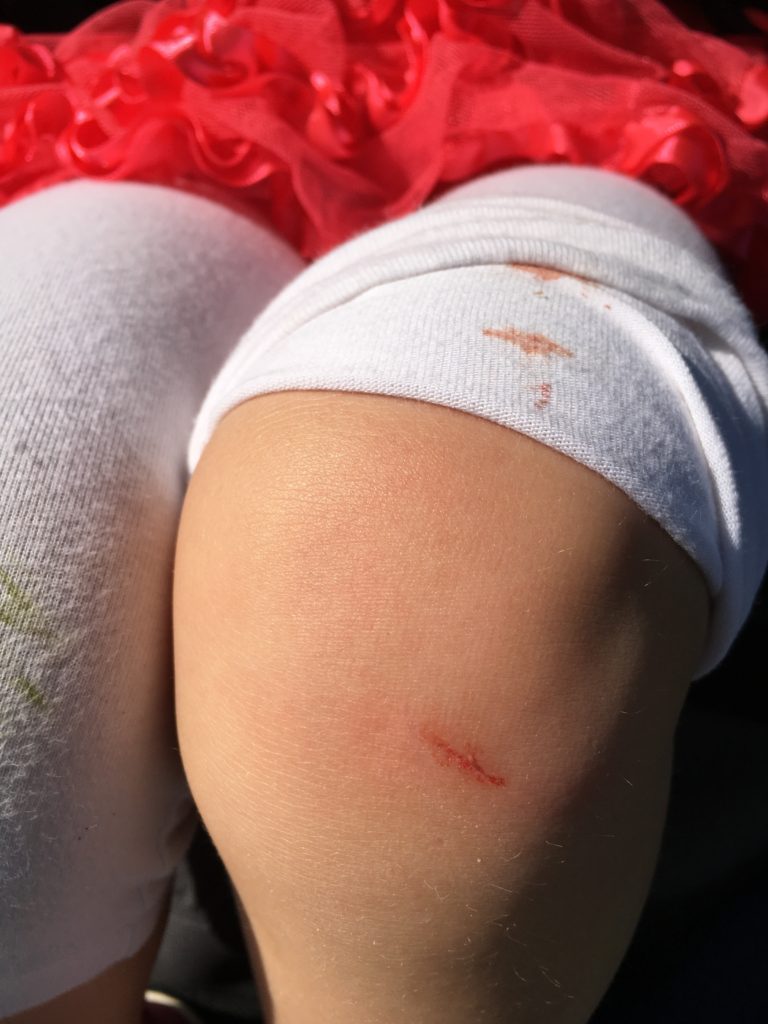 We finally made it back home…. to this fun.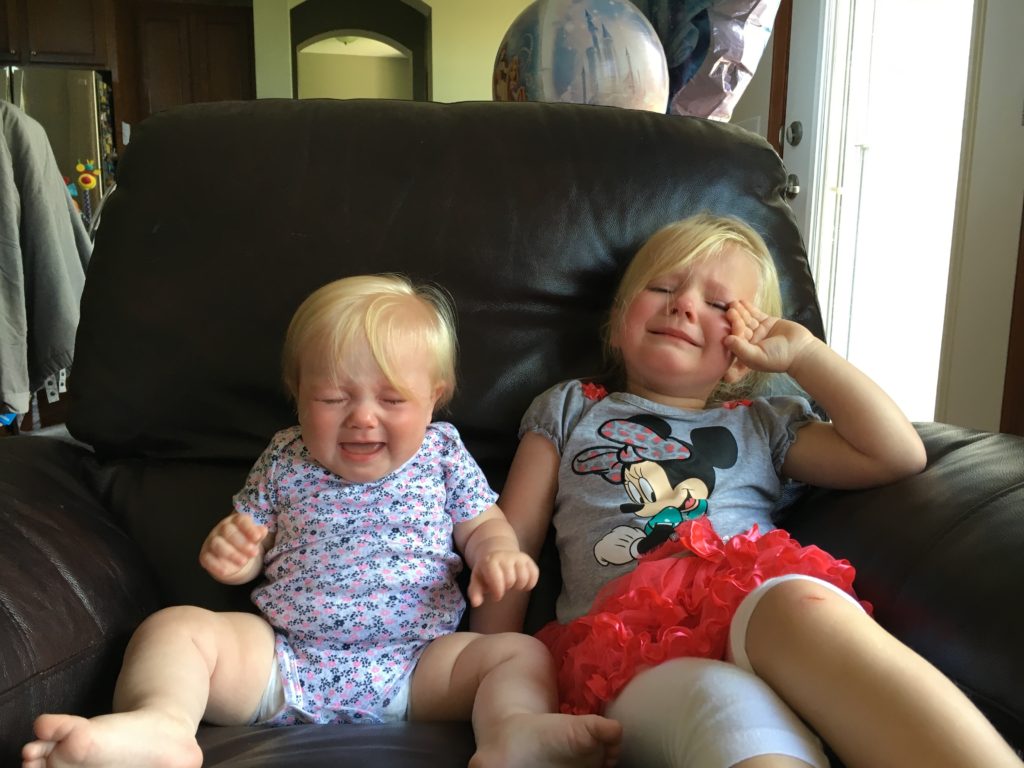 Yay for naps!