first day of school - round 2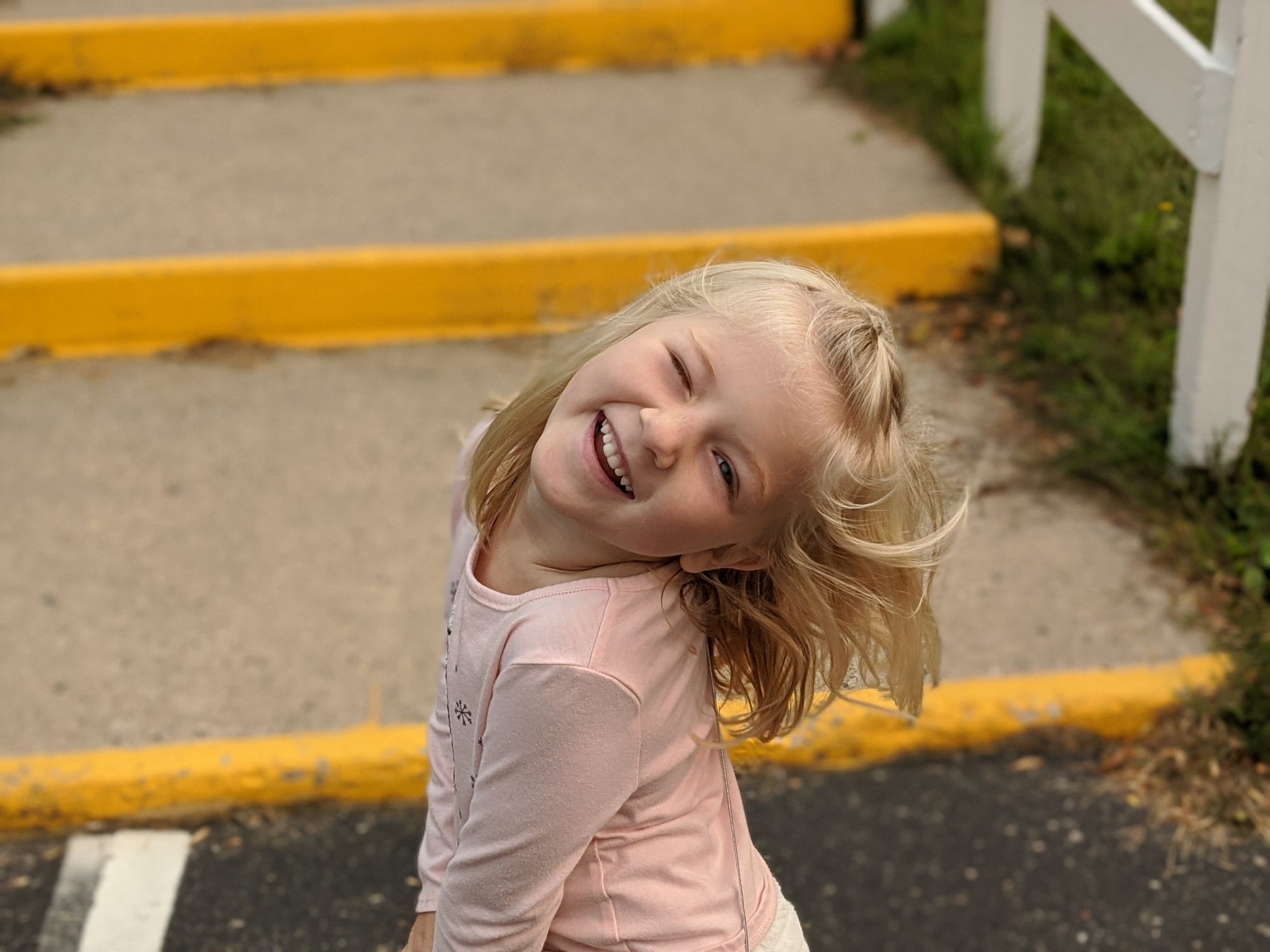 Today was Olivia's turn! It is her last year of preschool.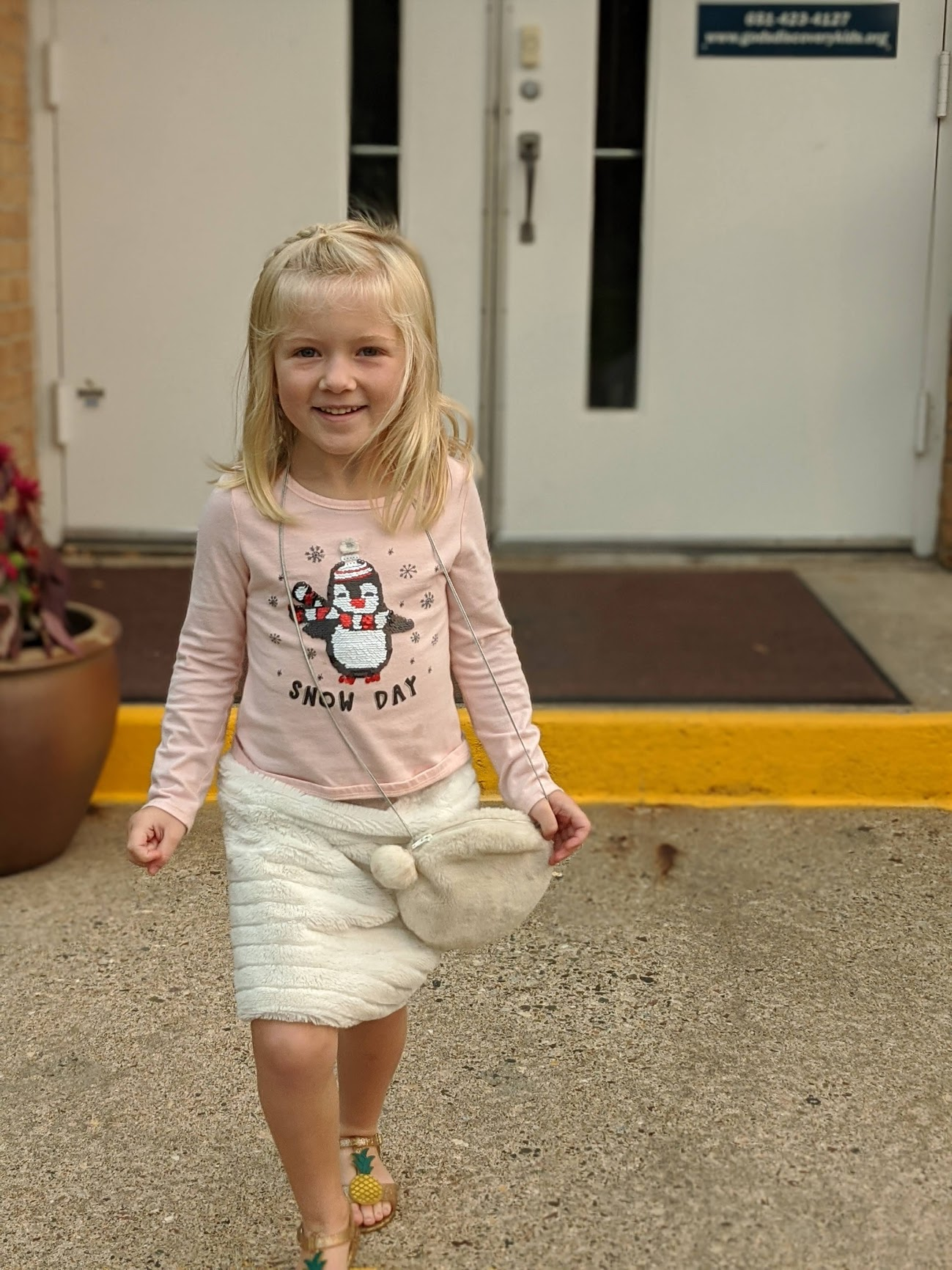 I have no idea why she still insists on doing the pirate smile. I had to trick her just to get one photo with both eyes open (above). Also... she was very determined to wear this outfit even though its 80 degrees today.