Easter miracles do happen!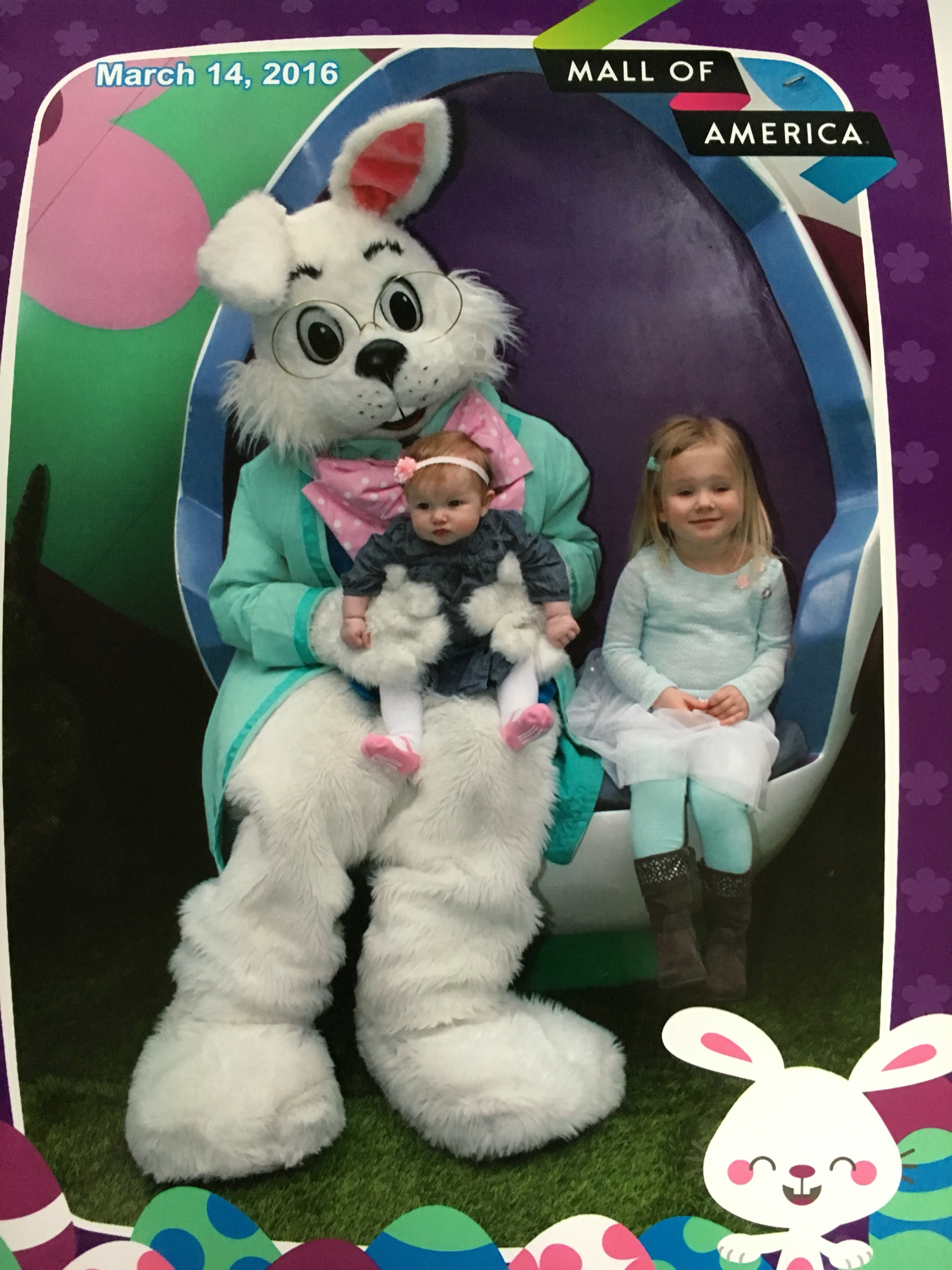 In case you want to compare to last years picture….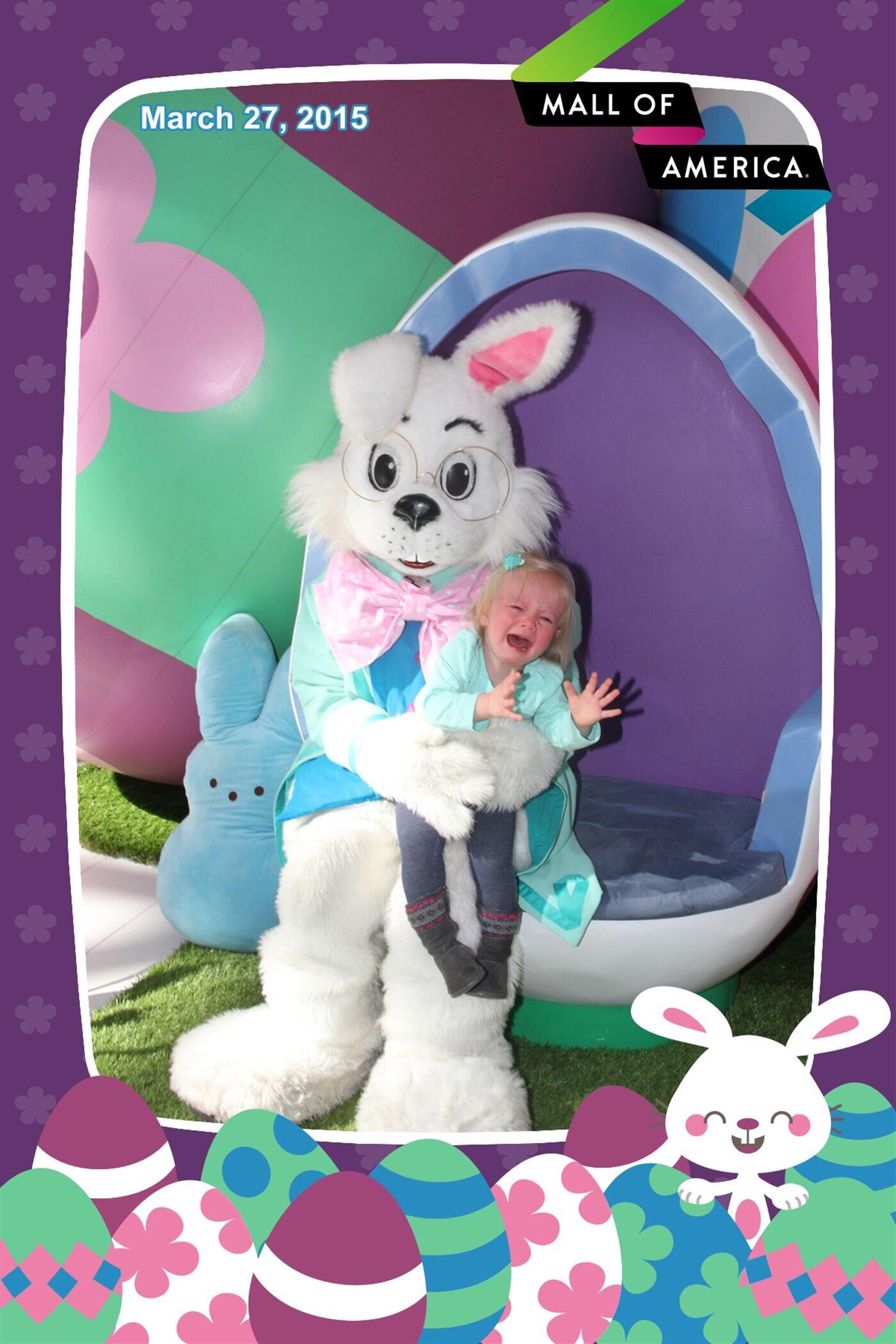 Before the Easter bunny we stopped to see the dinosaurs at the museum.
After the bunny Emma played in the arcade.
Of course, a trip to the mall of America wouldn't be complete without a ride on the carousel. Emma was really upset that we had to sit on the bench. They wouldn't let me ride with Olivia in a carrier. They are such sticklers for the rules. A nice lady offered to help me, but I didn't feel right leaving Olivia or Emma with a stranger.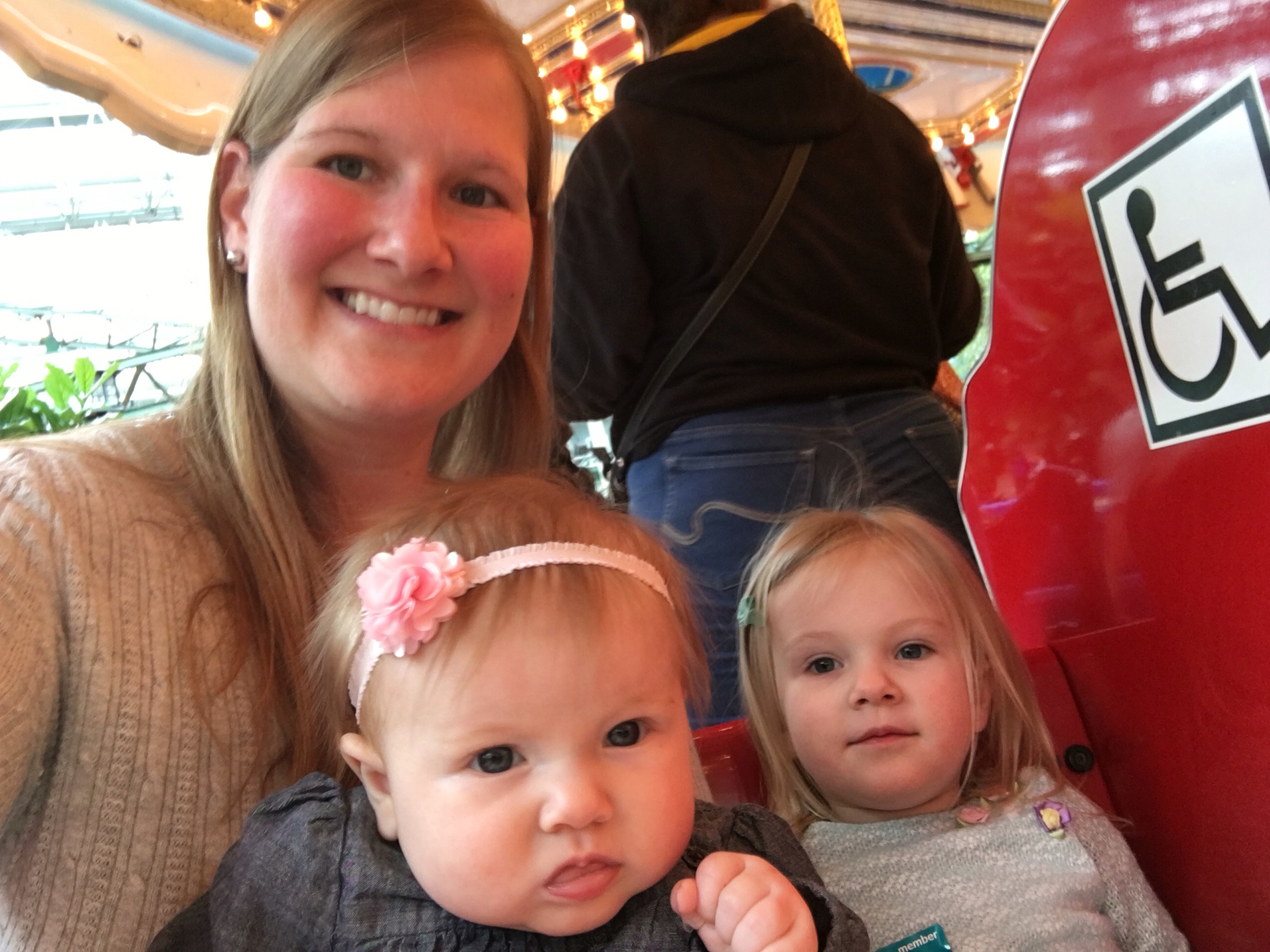 On our way home we stopped for cupcakes.