duluth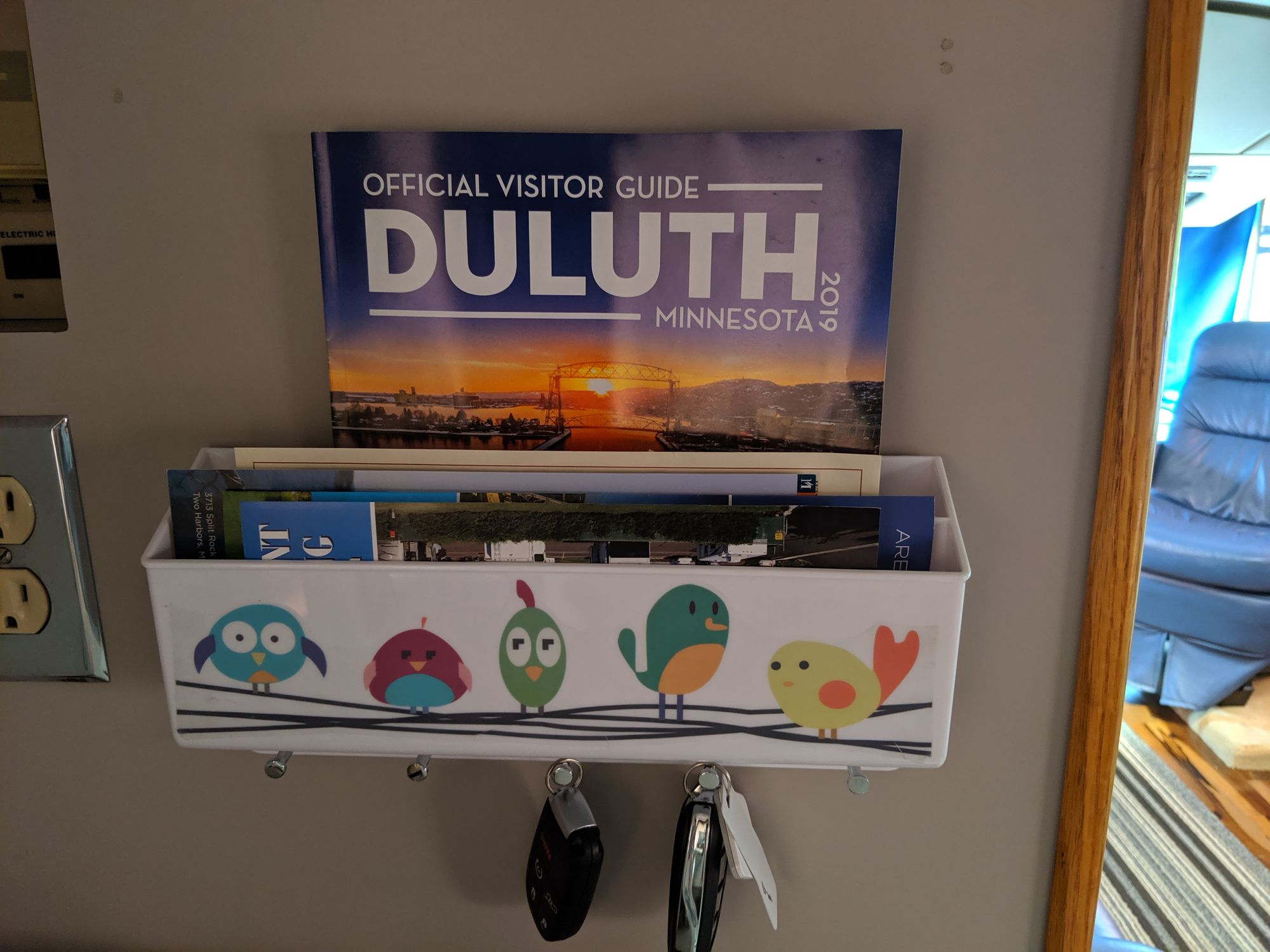 We're continuing a new tradition of spending Memorial Day on the bus in Duluth.
The weather was cold and rainy for our drive... and fog. Lots and lots of fog.
After we made it and parked the bus we had dinner at the Mexican restaurant. They have the best fried ice cream I've ever had.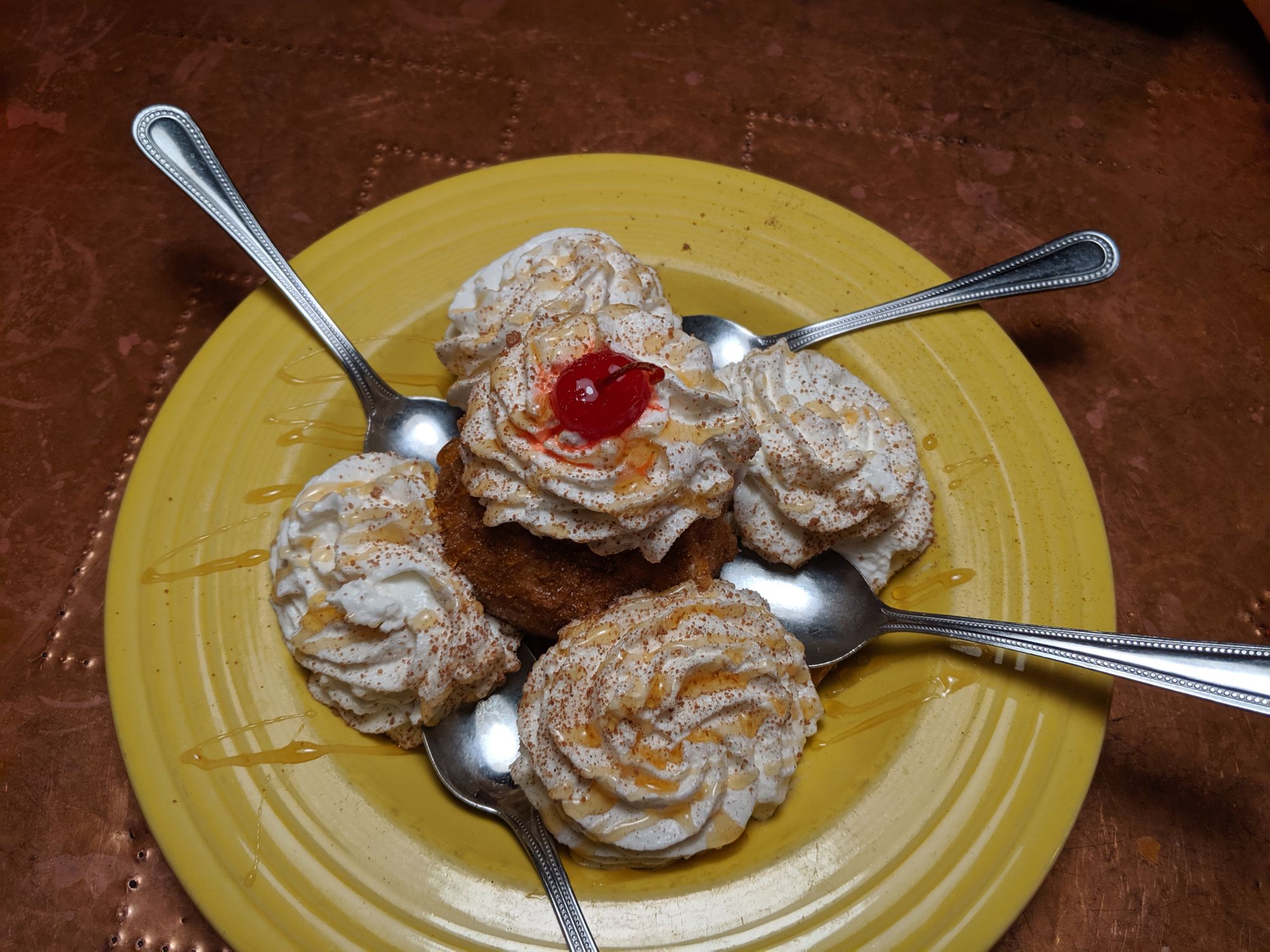 Our campground is actually the parking lot of a marina. It's walking distance to town and we have a cool view of the lift bridge right from our bus.