distance learning: day 33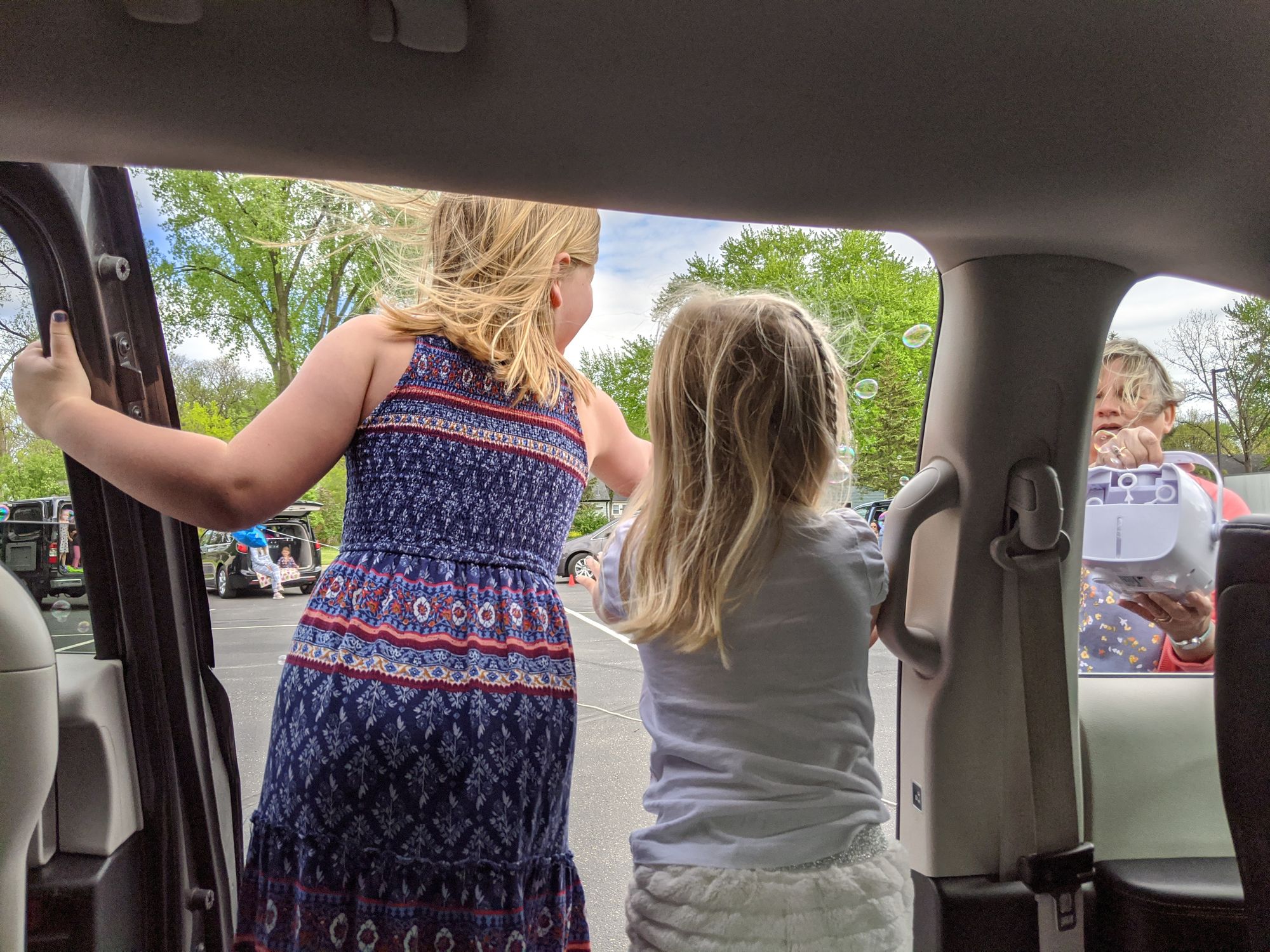 Today was Olivia's last day of preschool. Her teachers had a farewell celebration in the school parking lot. They sang songs. They danced. They blew bubbles.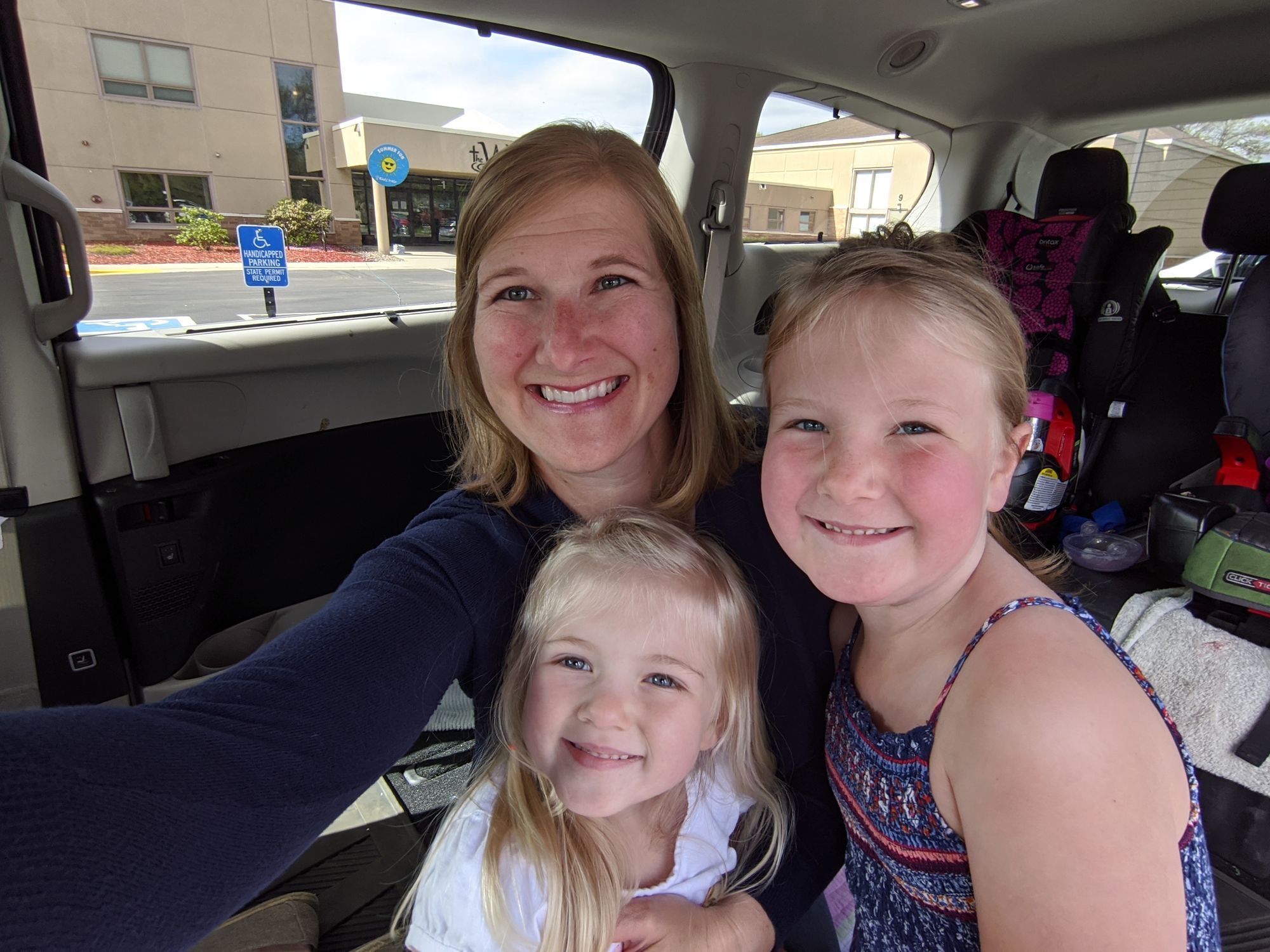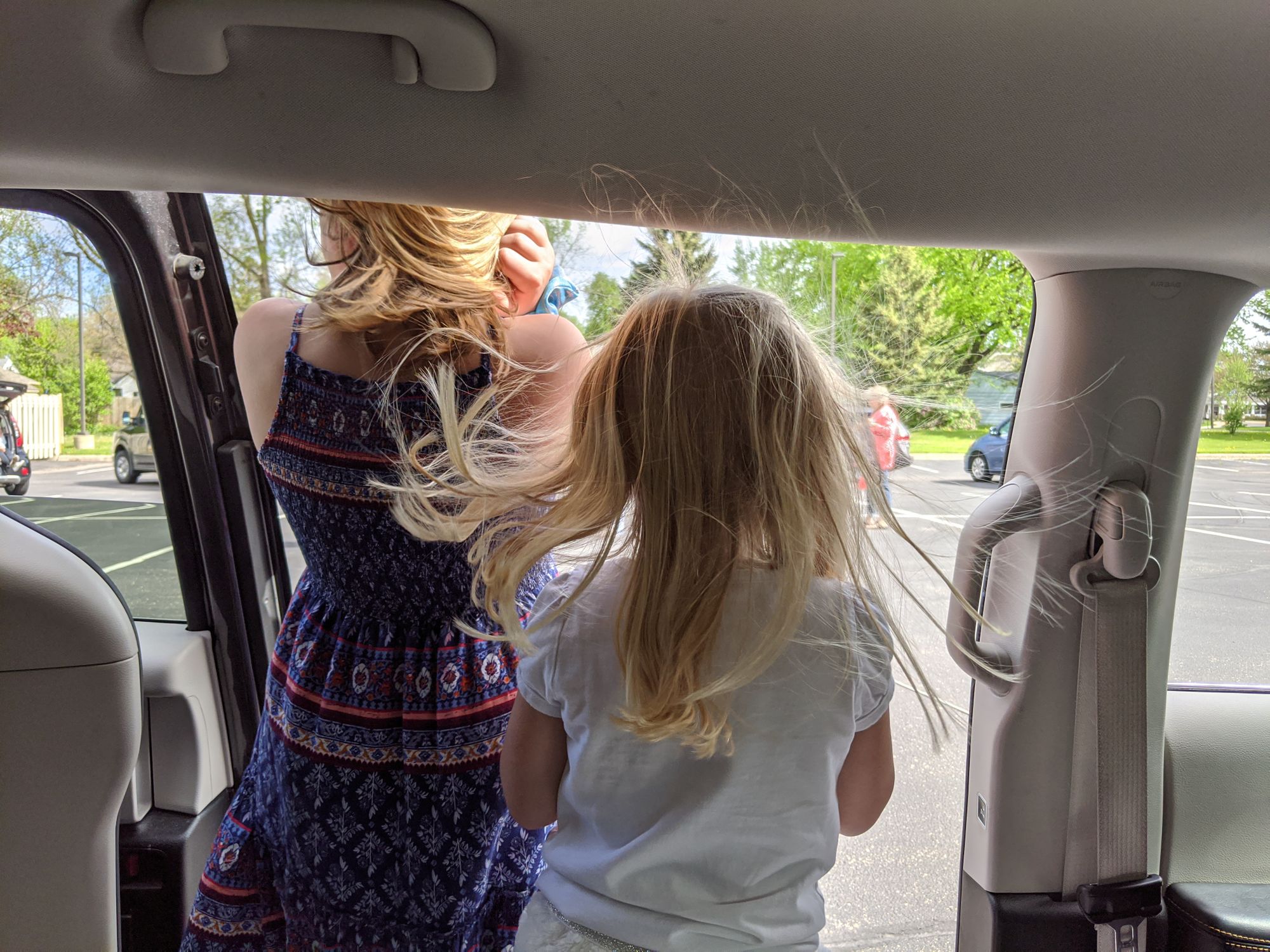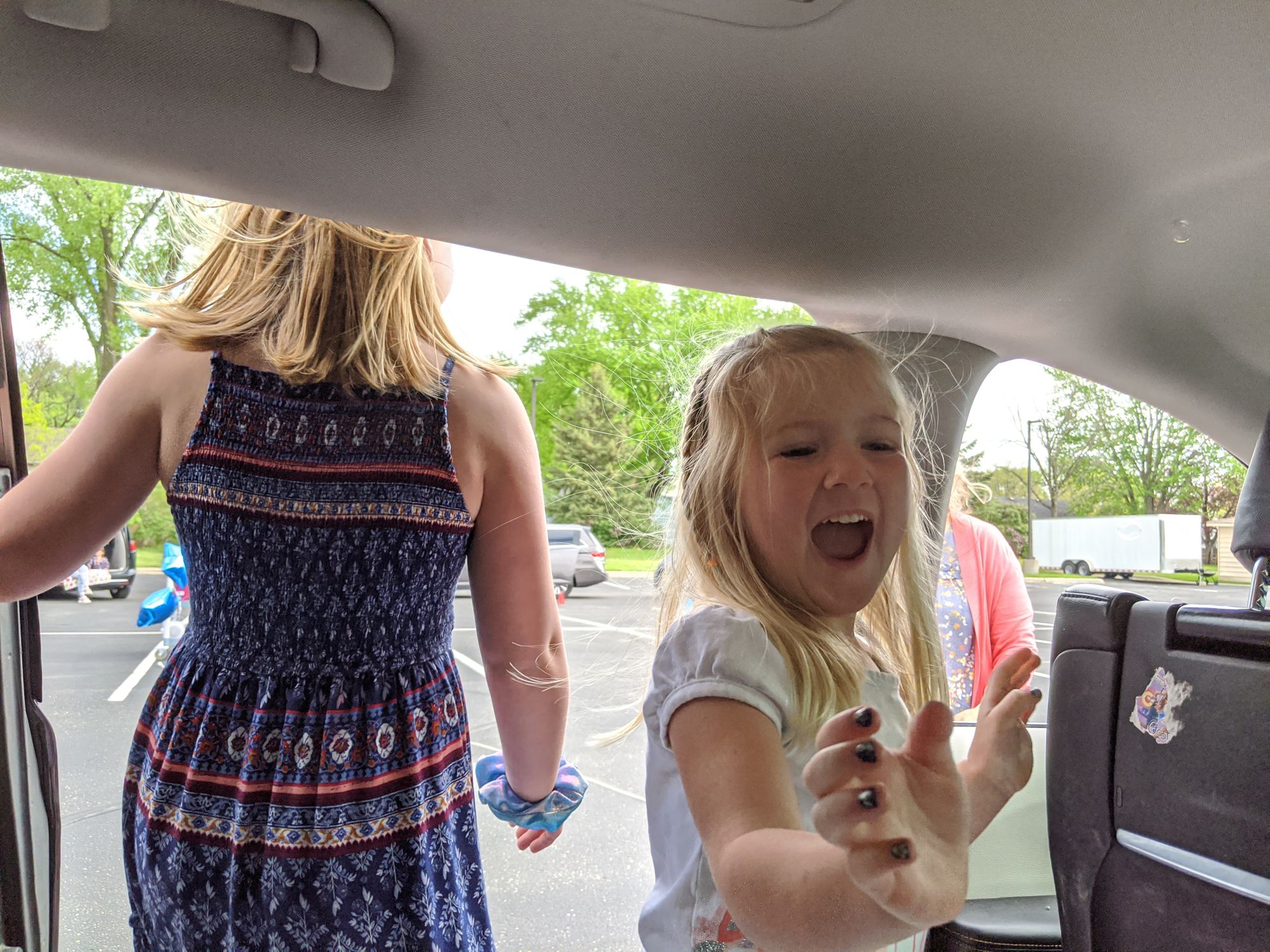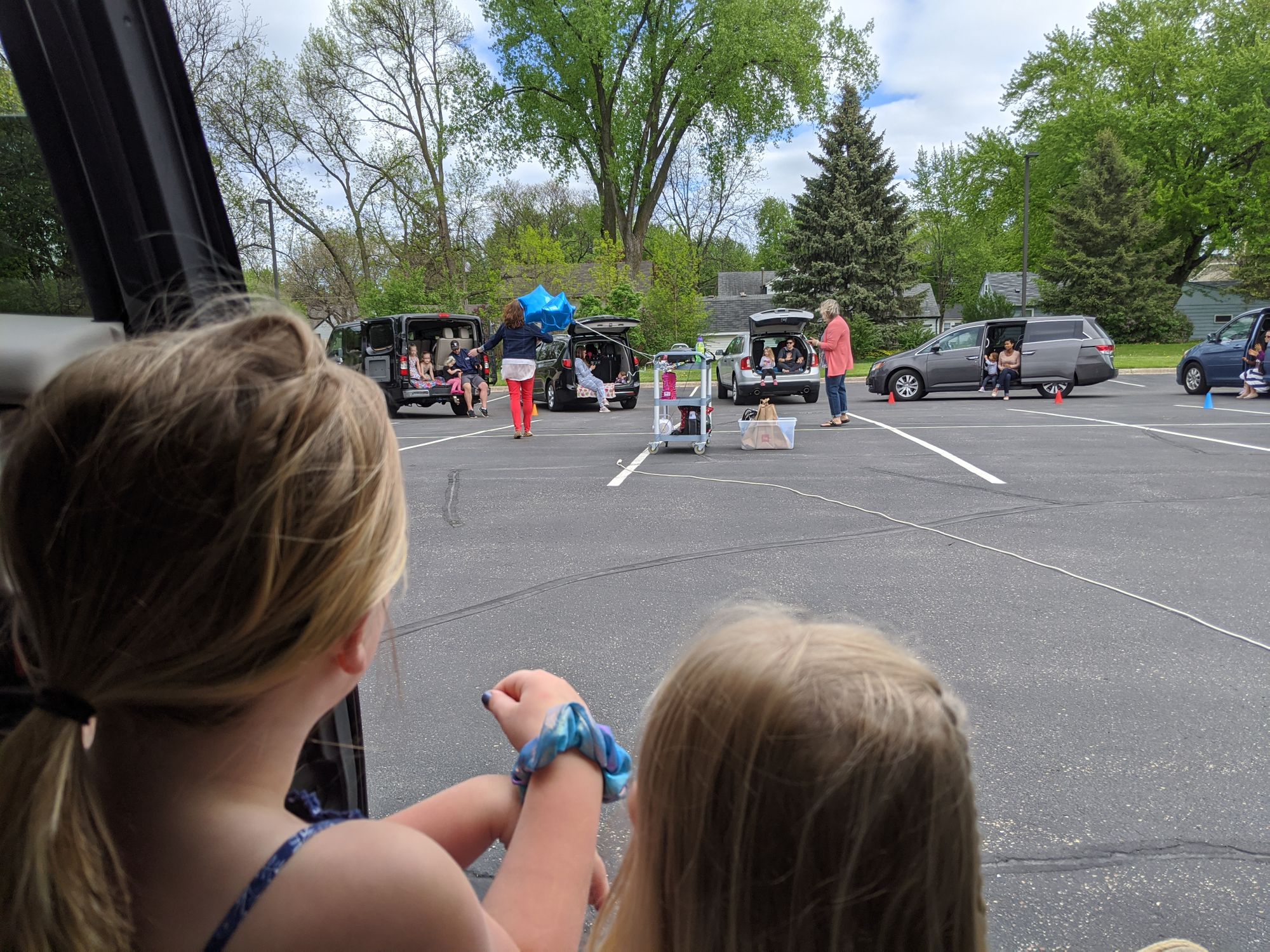 Emma bought cows for her farm today.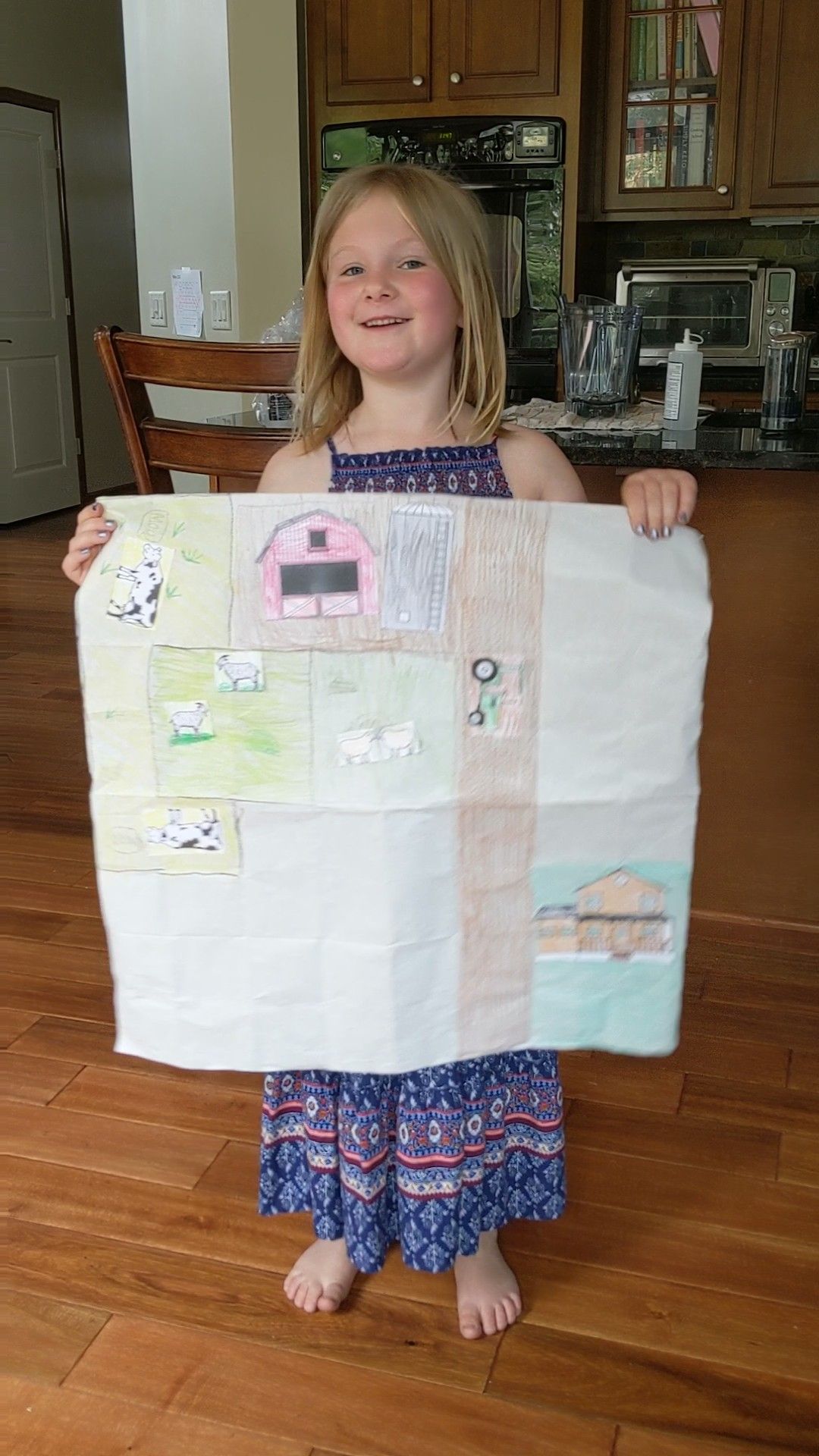 This afternoon we turned one of our windows into a stained glass window. I didn't realize how low we were running on paint, so our color options were pretty limited.