distance learning: day 29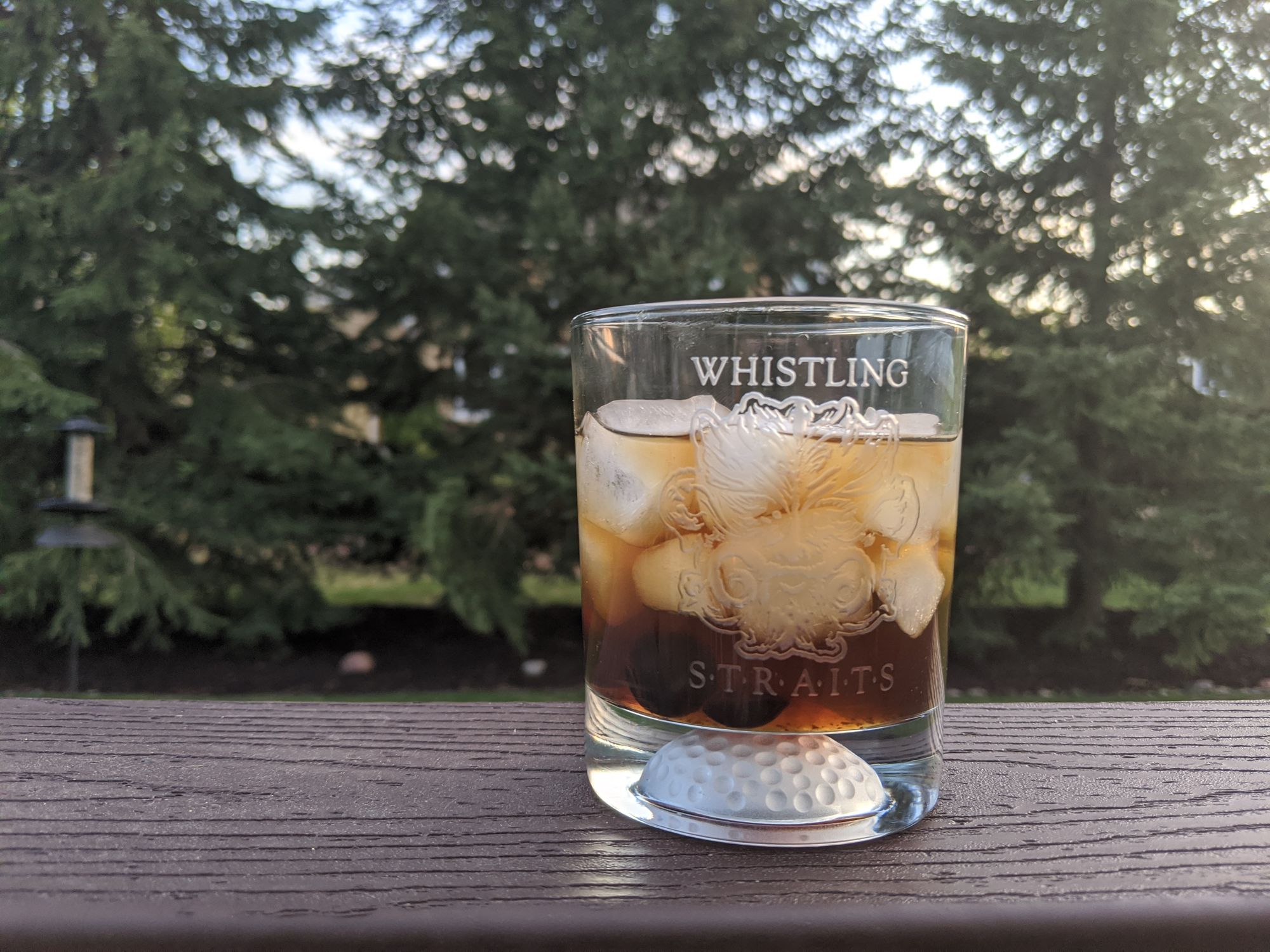 Emma has been working hard on buying and building her farm.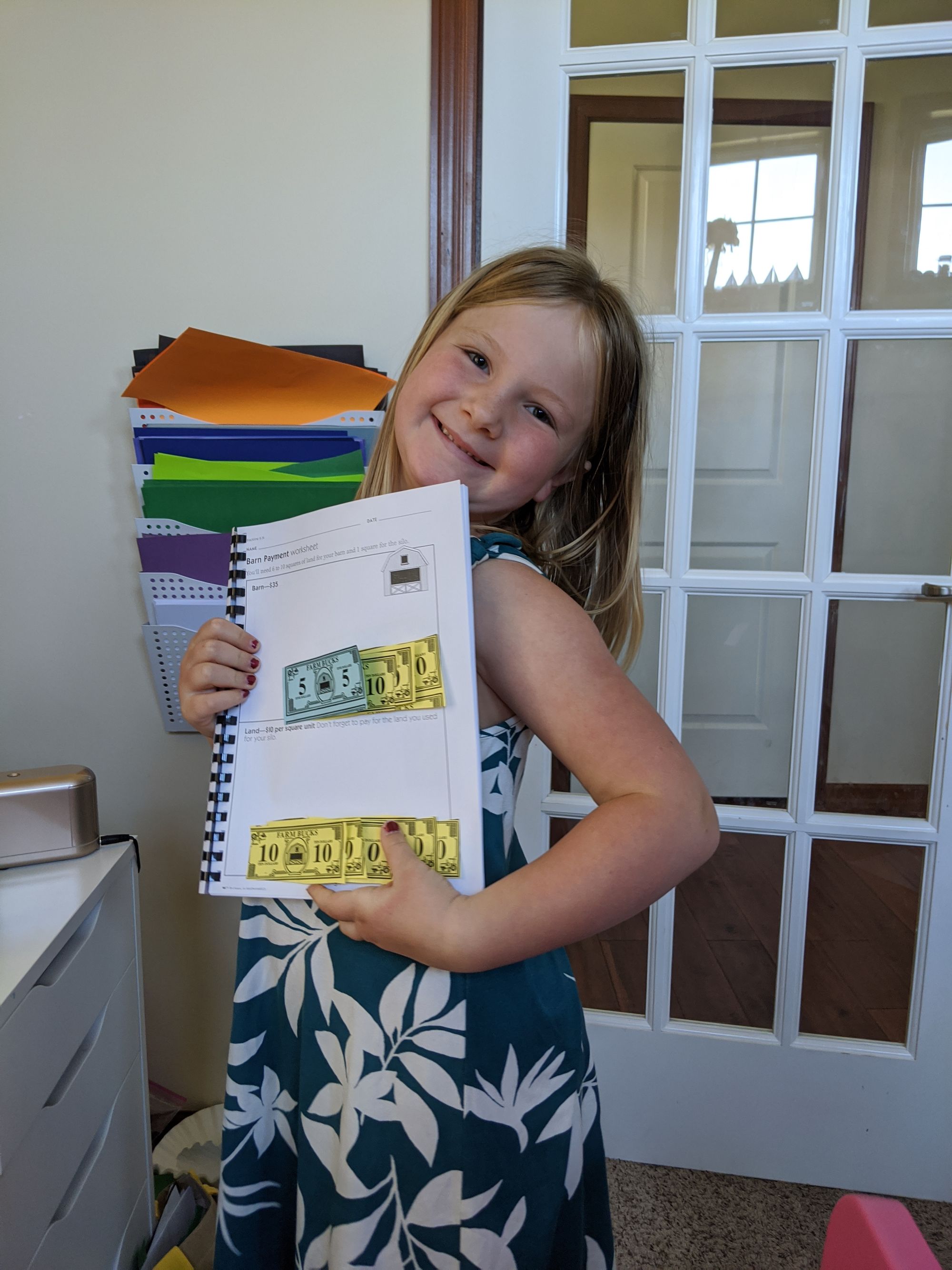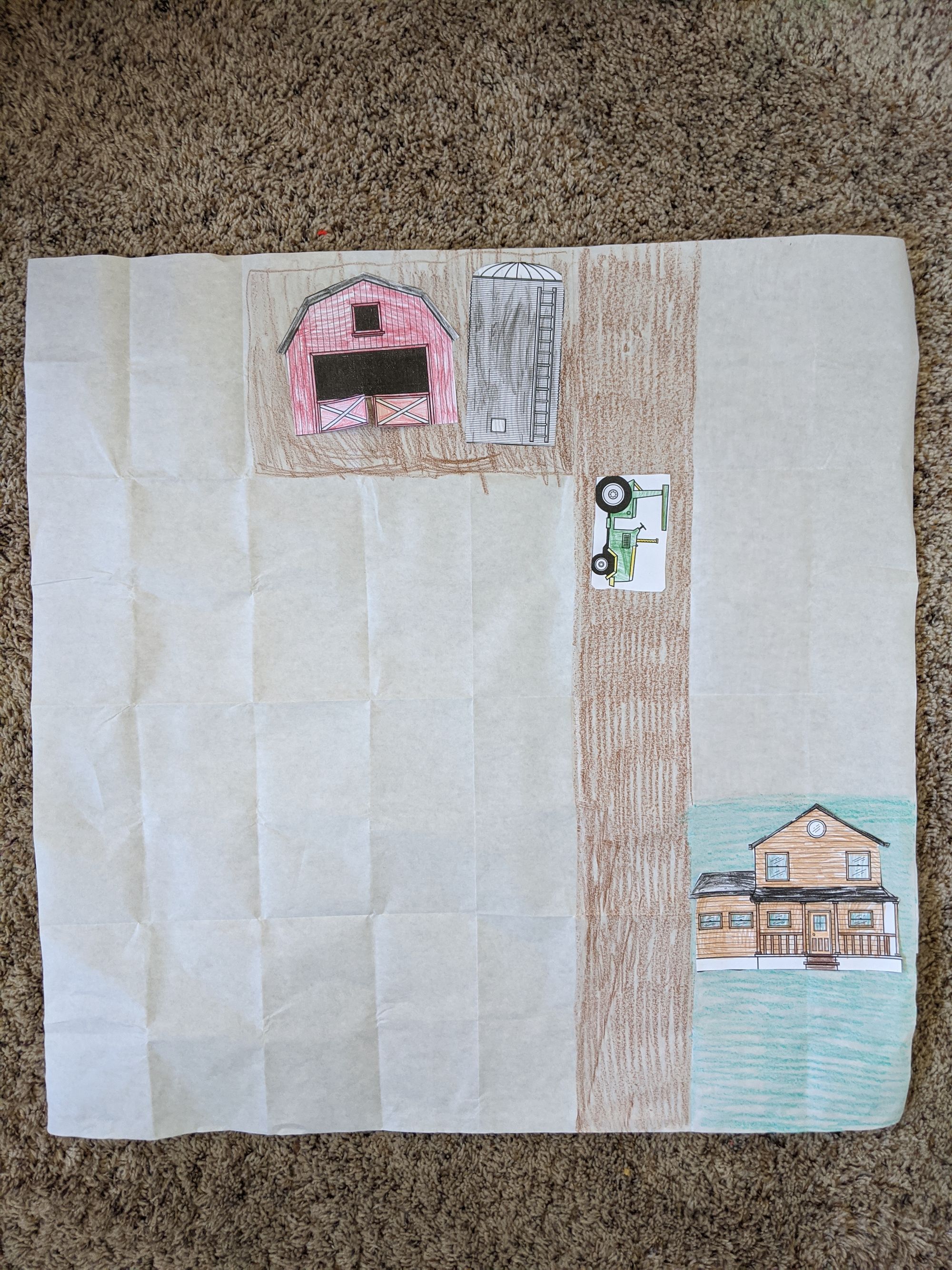 We also hosted wrestlemania in our living room this morning.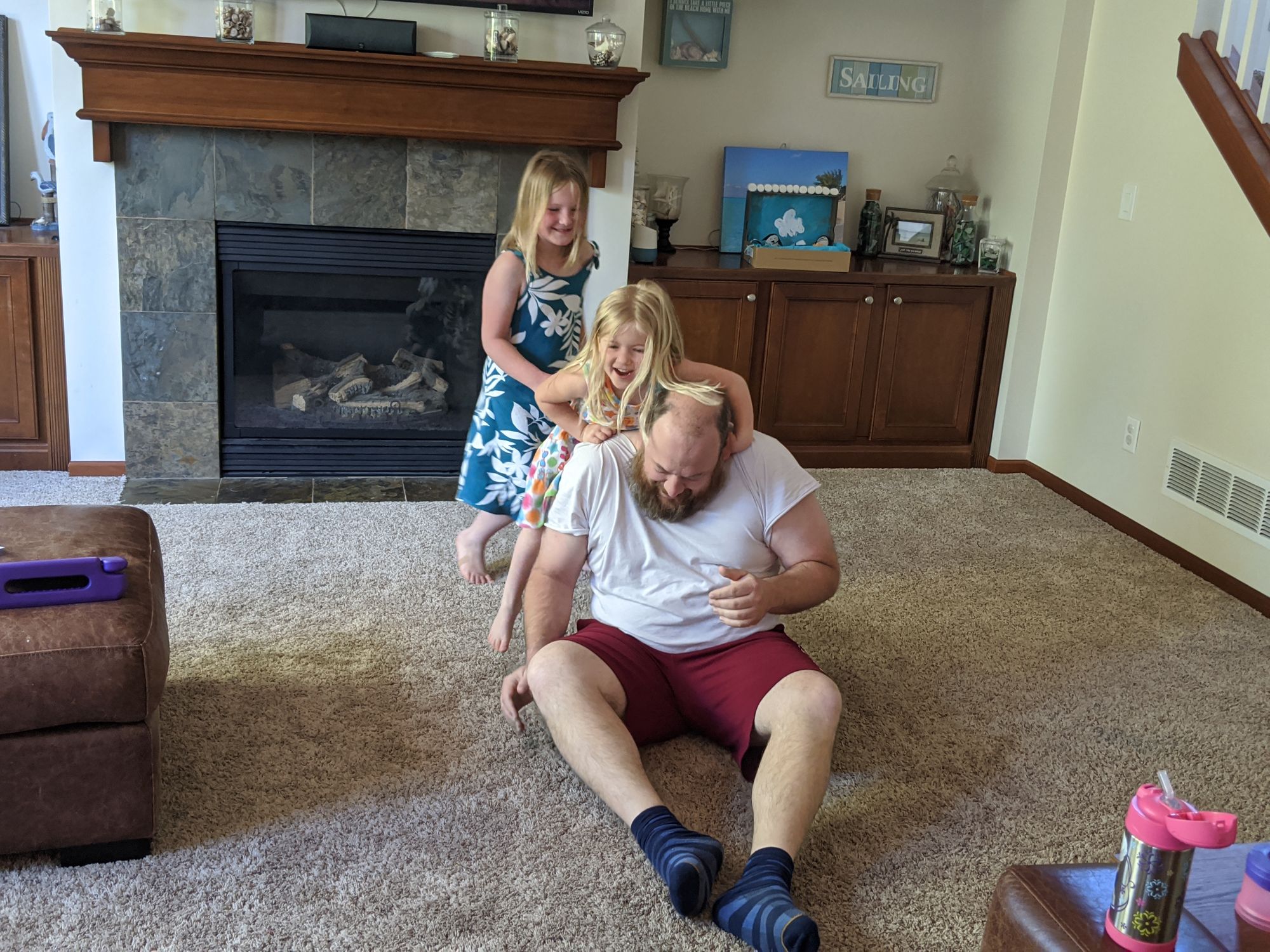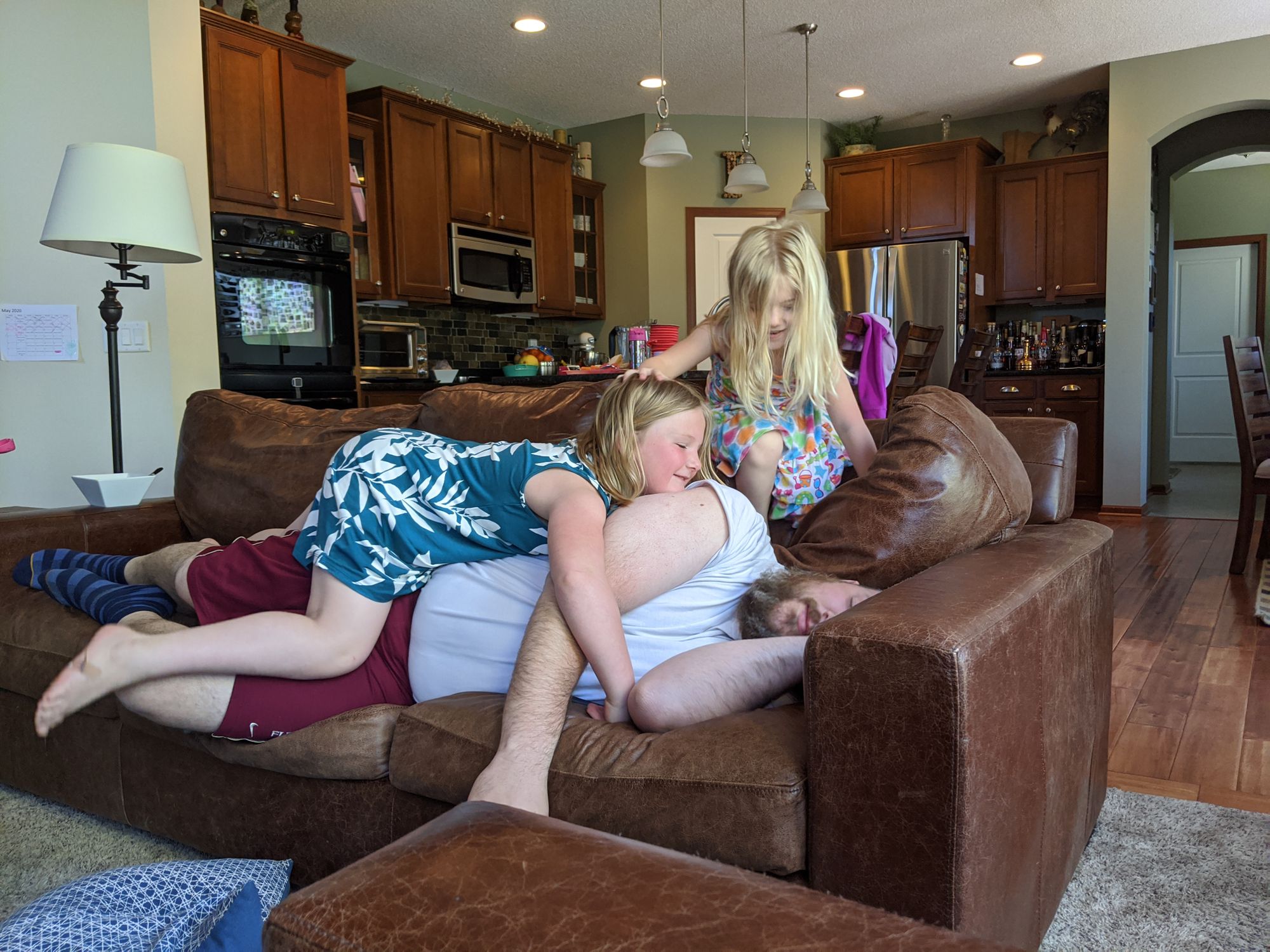 This afternoon it was time for a couple playgrounds.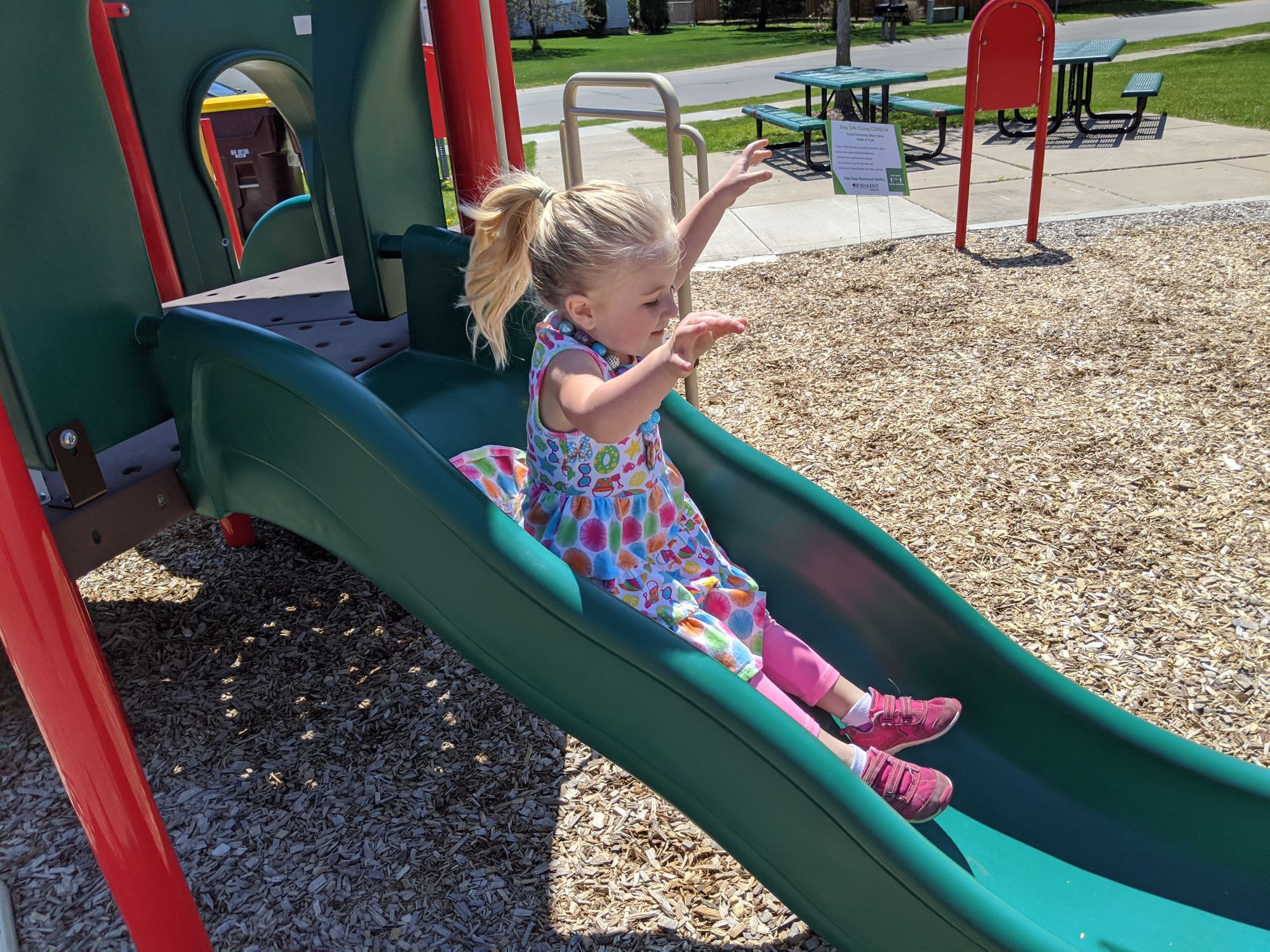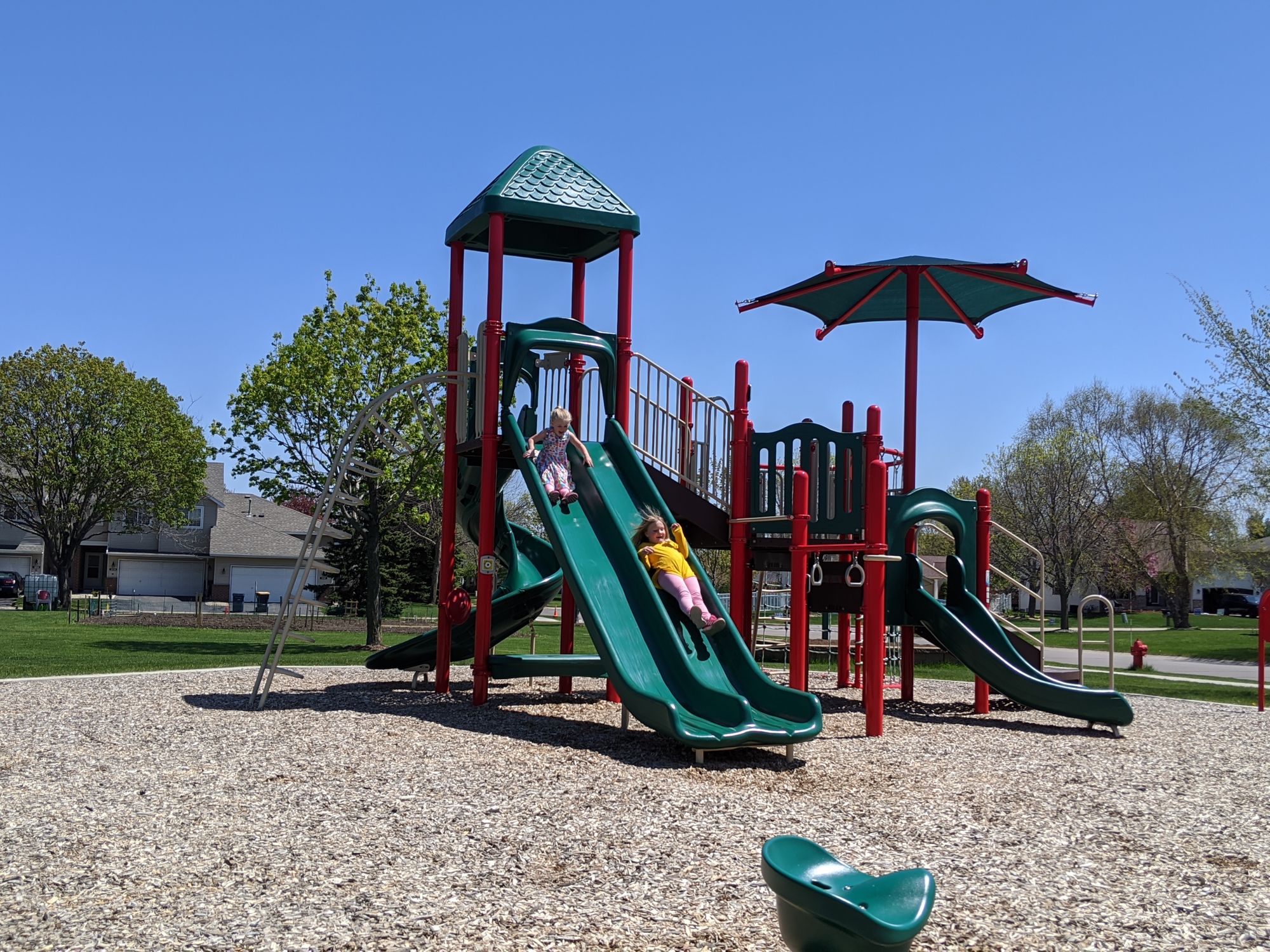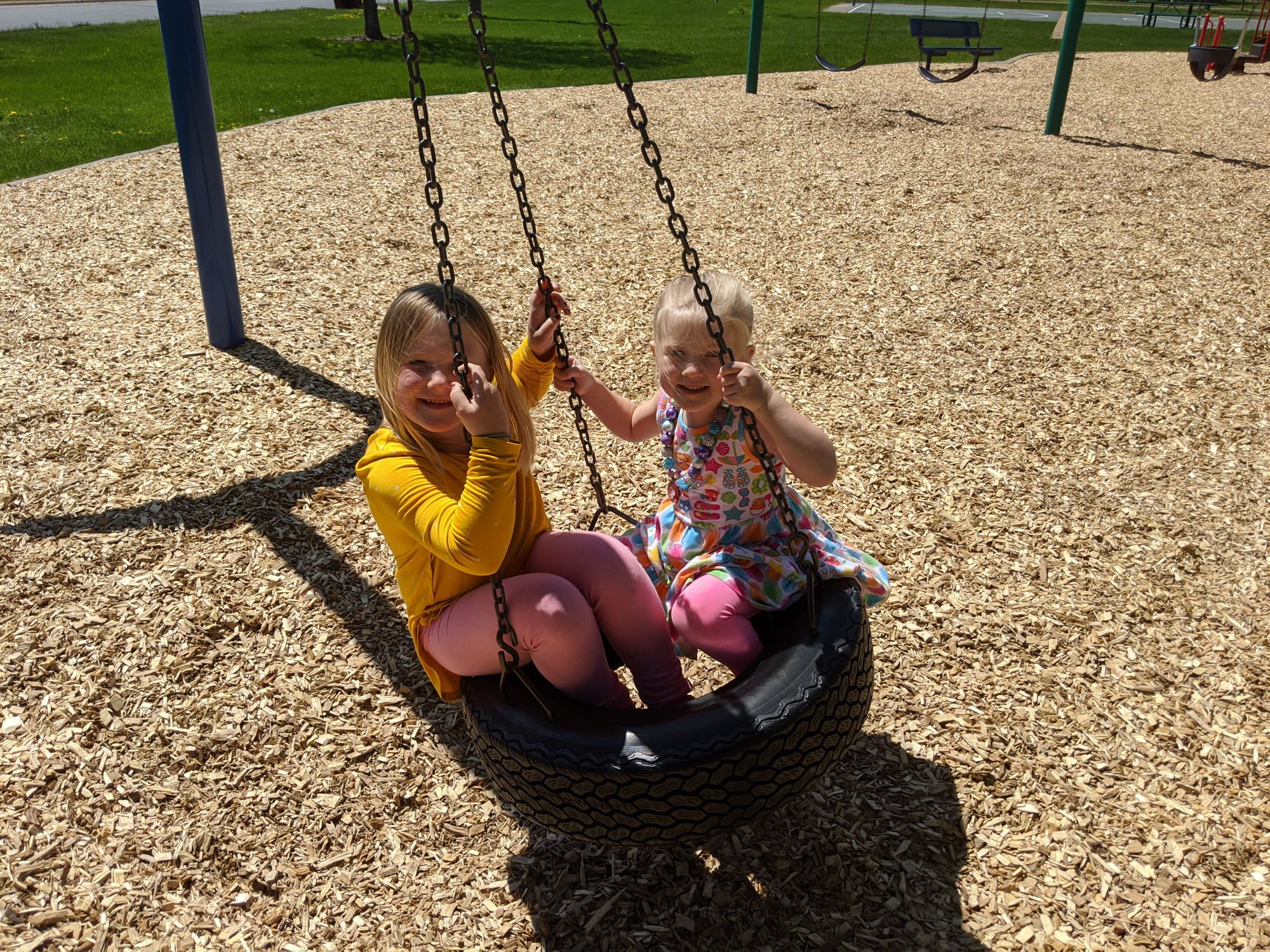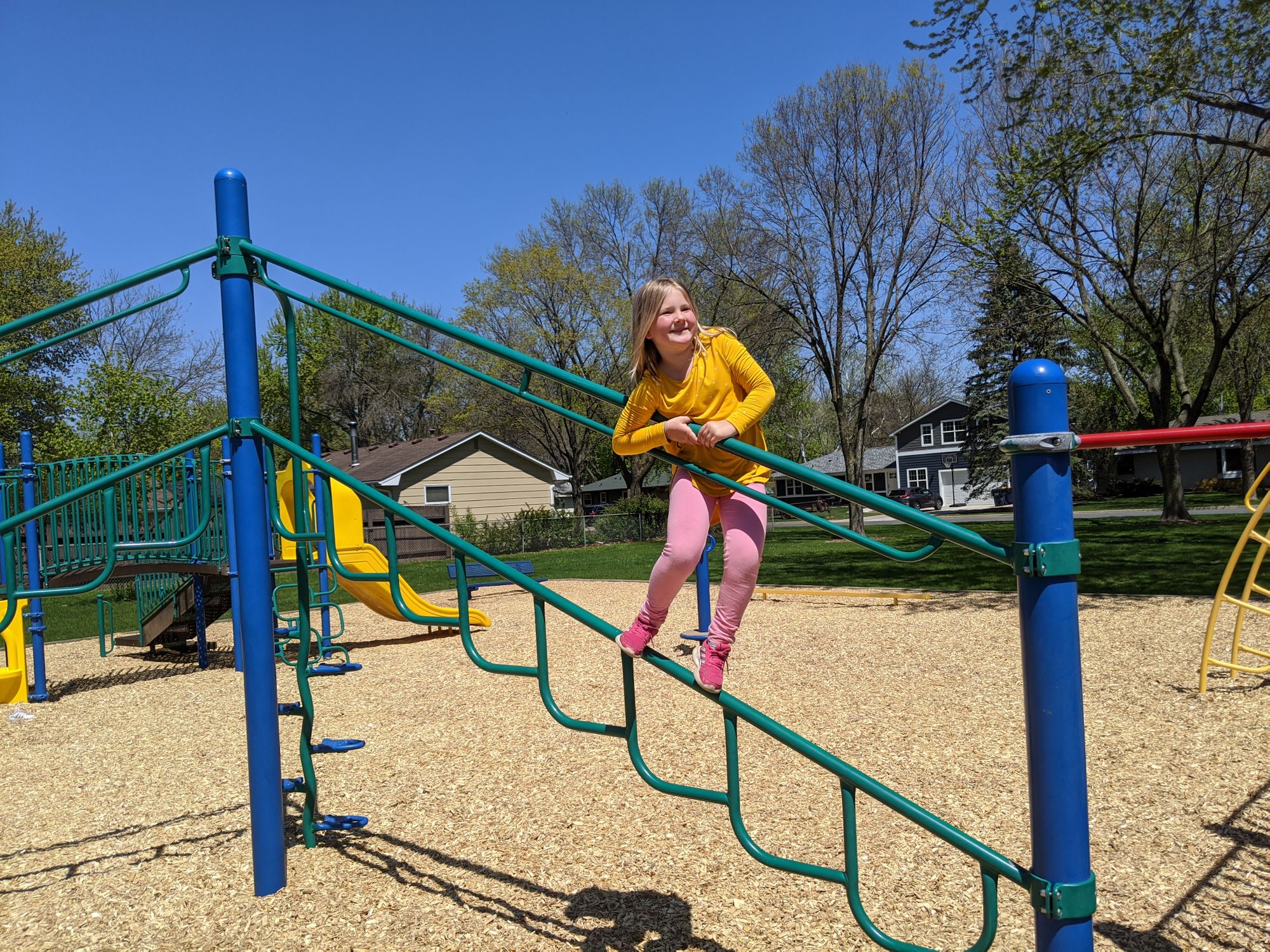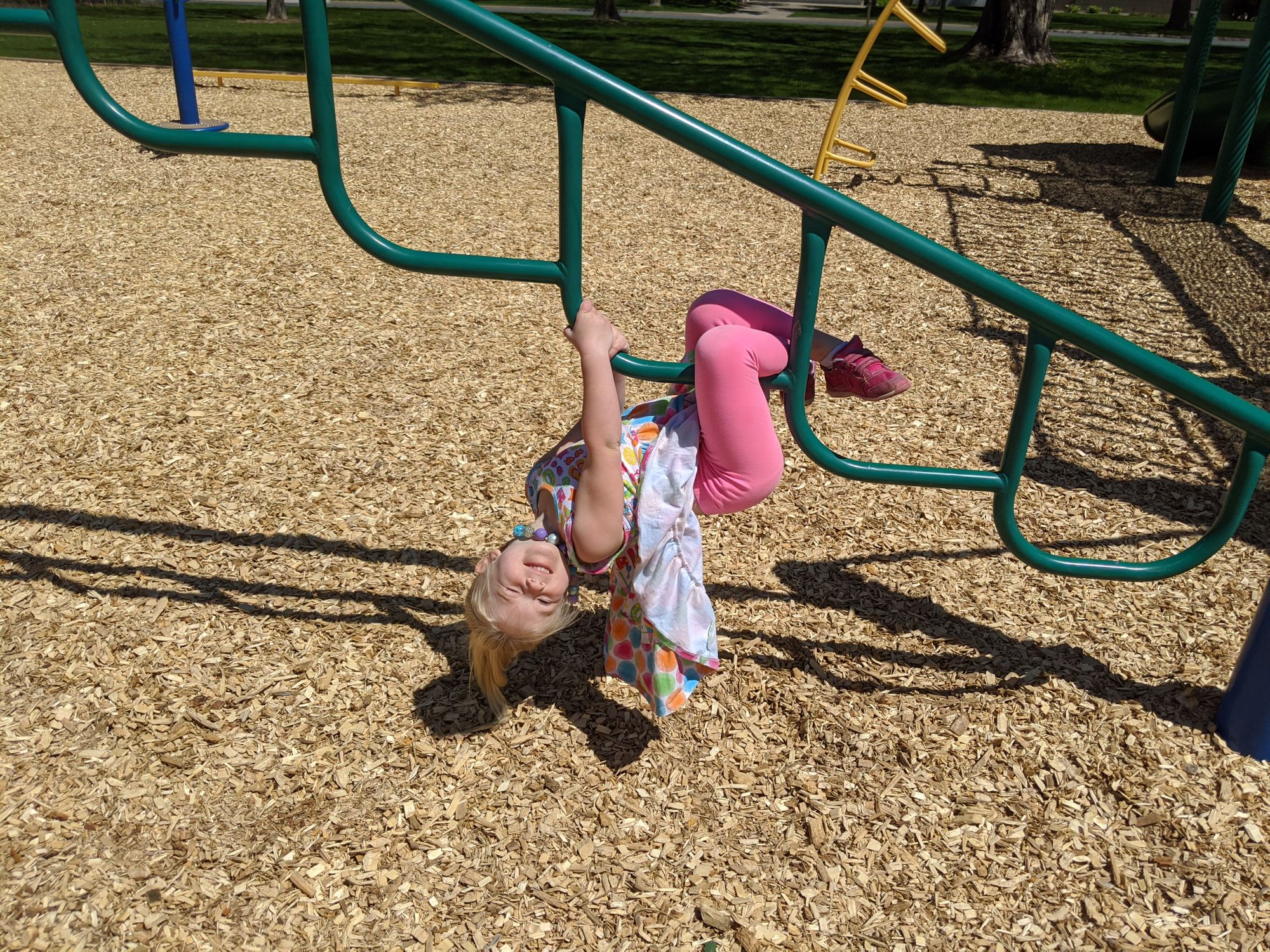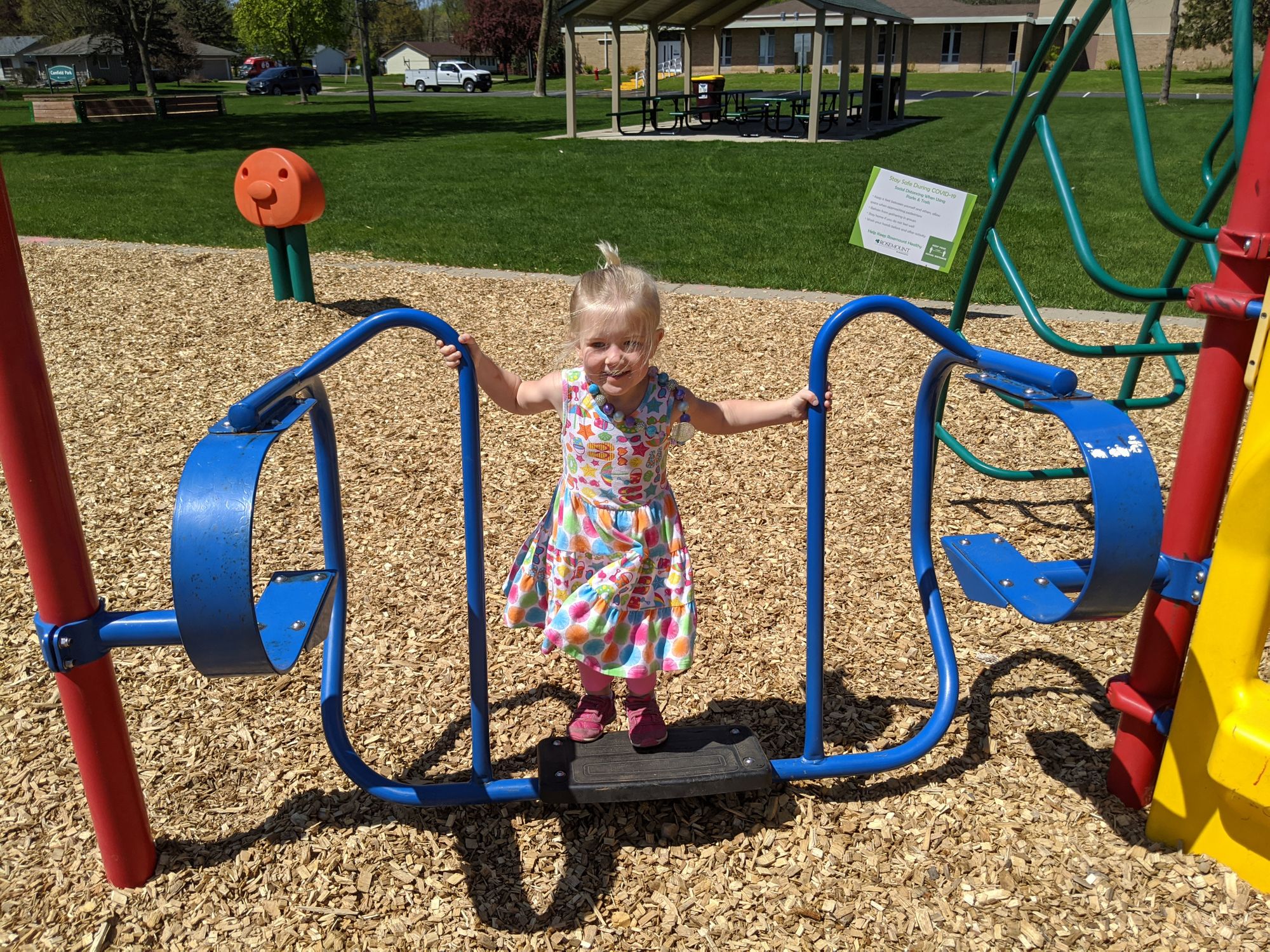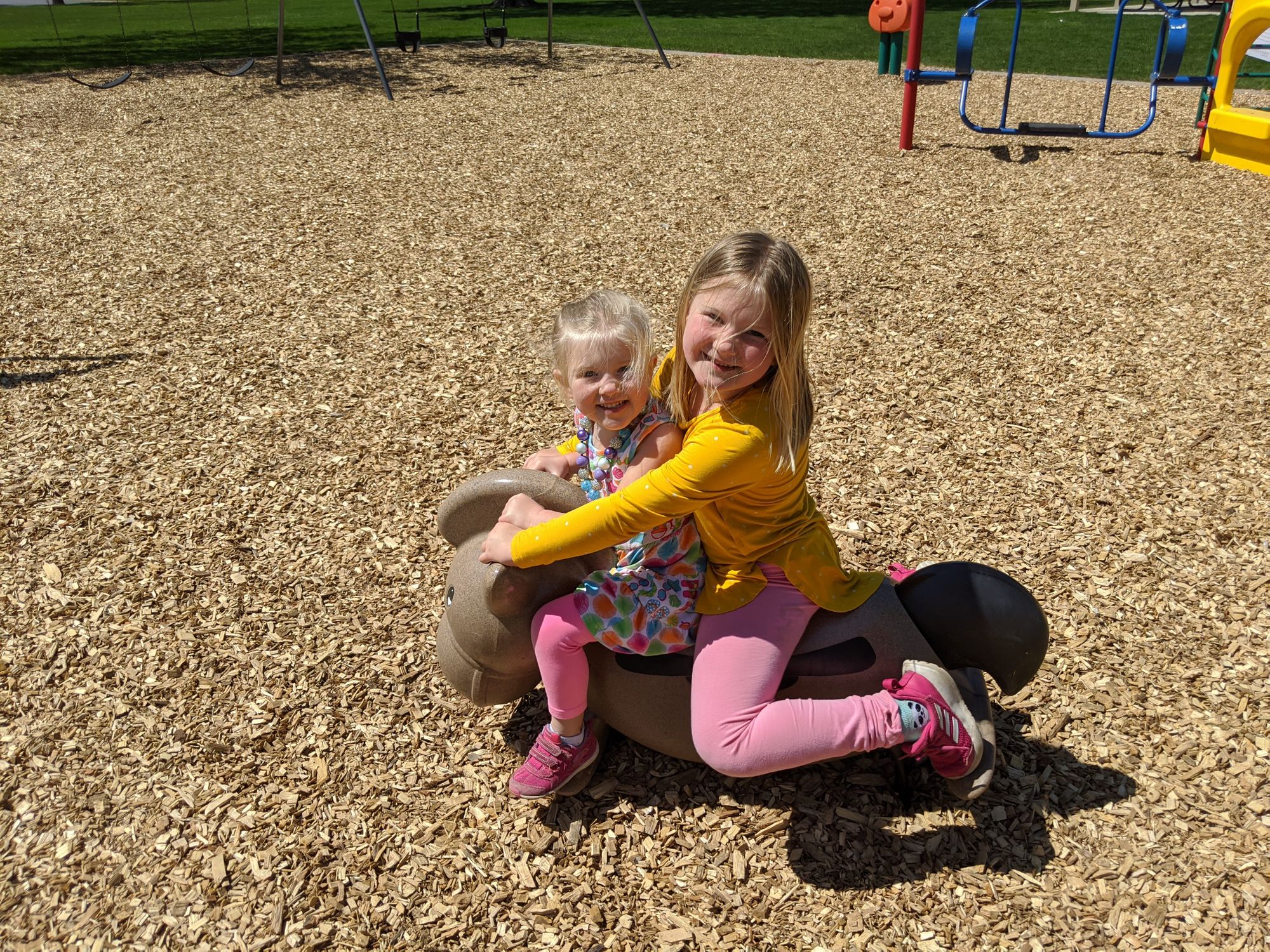 Emma rode her scooter around the block and picked some flowers for me.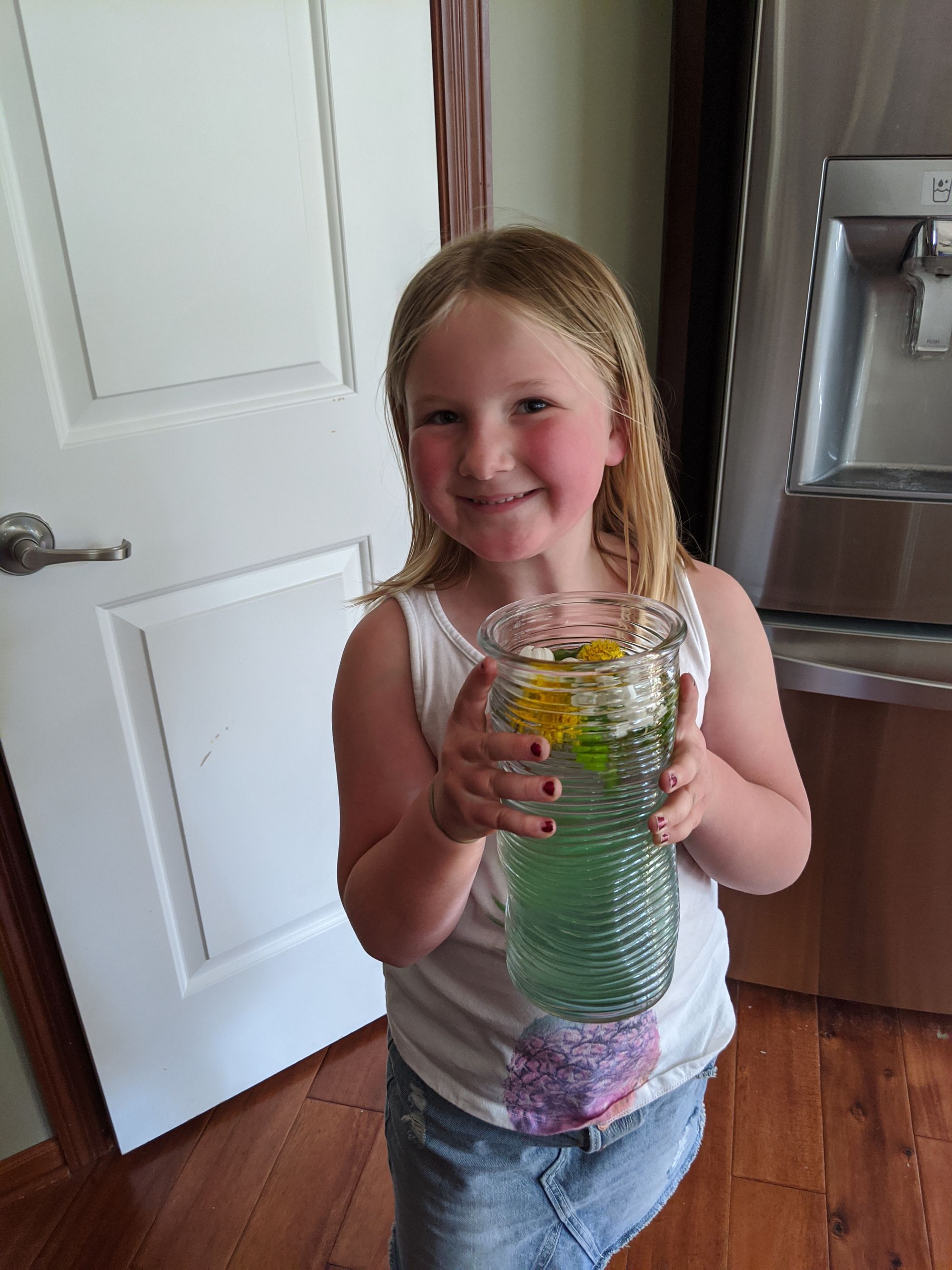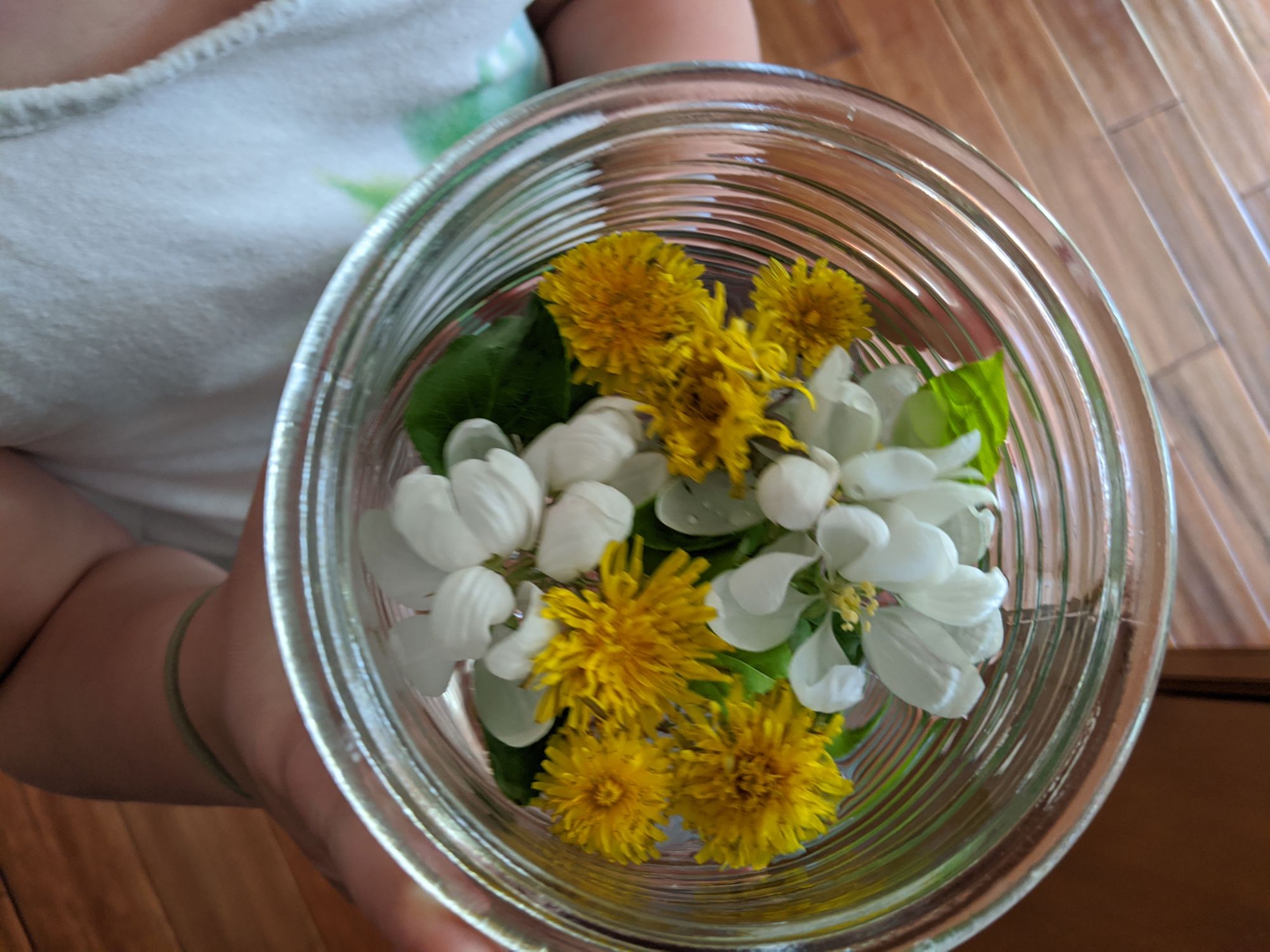 We ended the day with s'mores on the deck.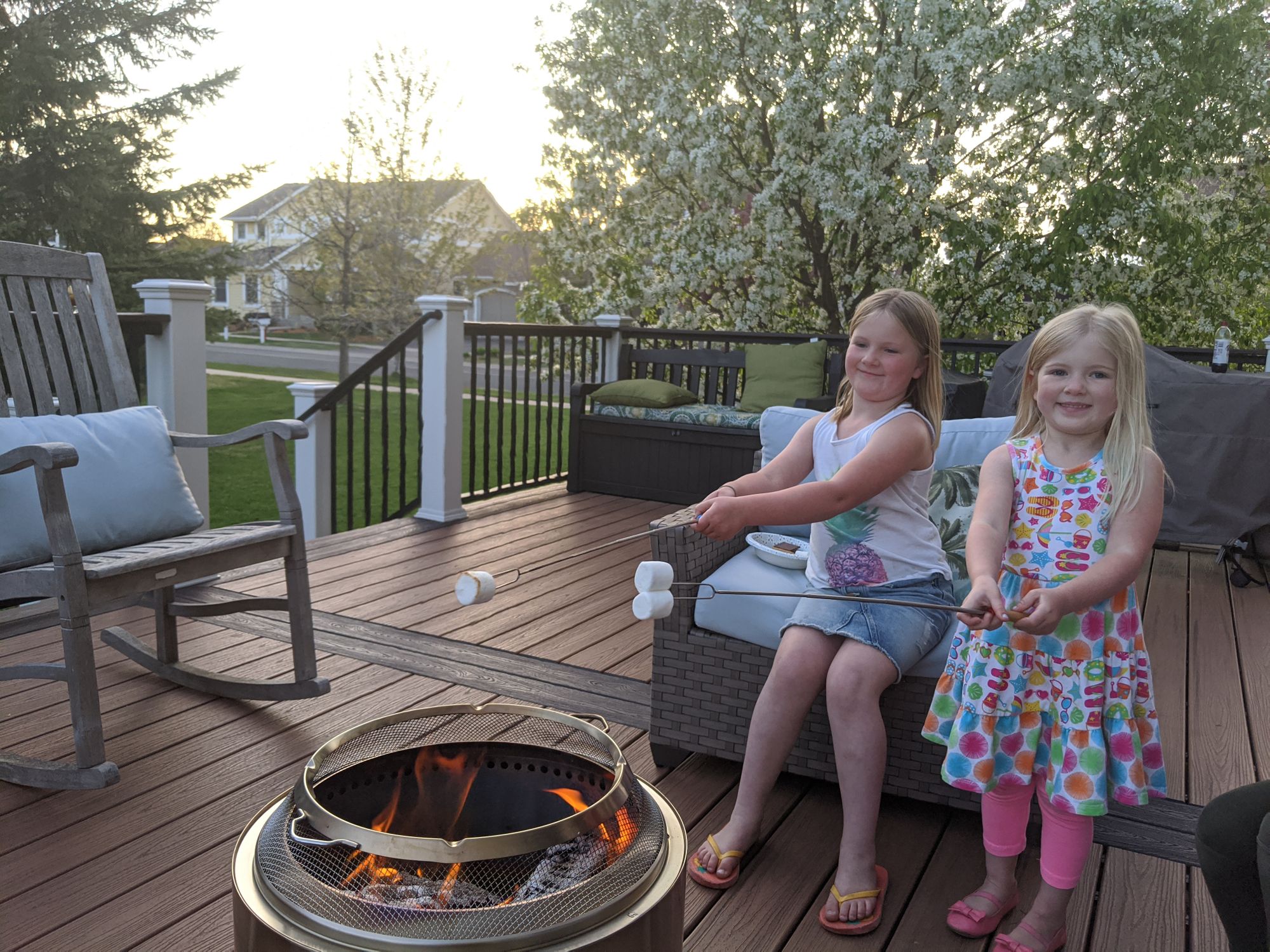 Emma has been working on her second loose tooth. A couple days ago her permanent tooth appeared behind her loose baby tooth. It's only a matter of time now.