Emma has been having some serious separation issues when Braden leaves for work in the morning. It's at least a 10 minute goodbye that can result in a death grip on the side mirror if she doesn't get a satisfactory goodbye. The other day it took both of us to pry her hands… and feet… from his car. I'm not kidding.
With all this love for daddy lately I told her we could go visit him at work again. After I picked her up from school today we headed to his office. She was so happy…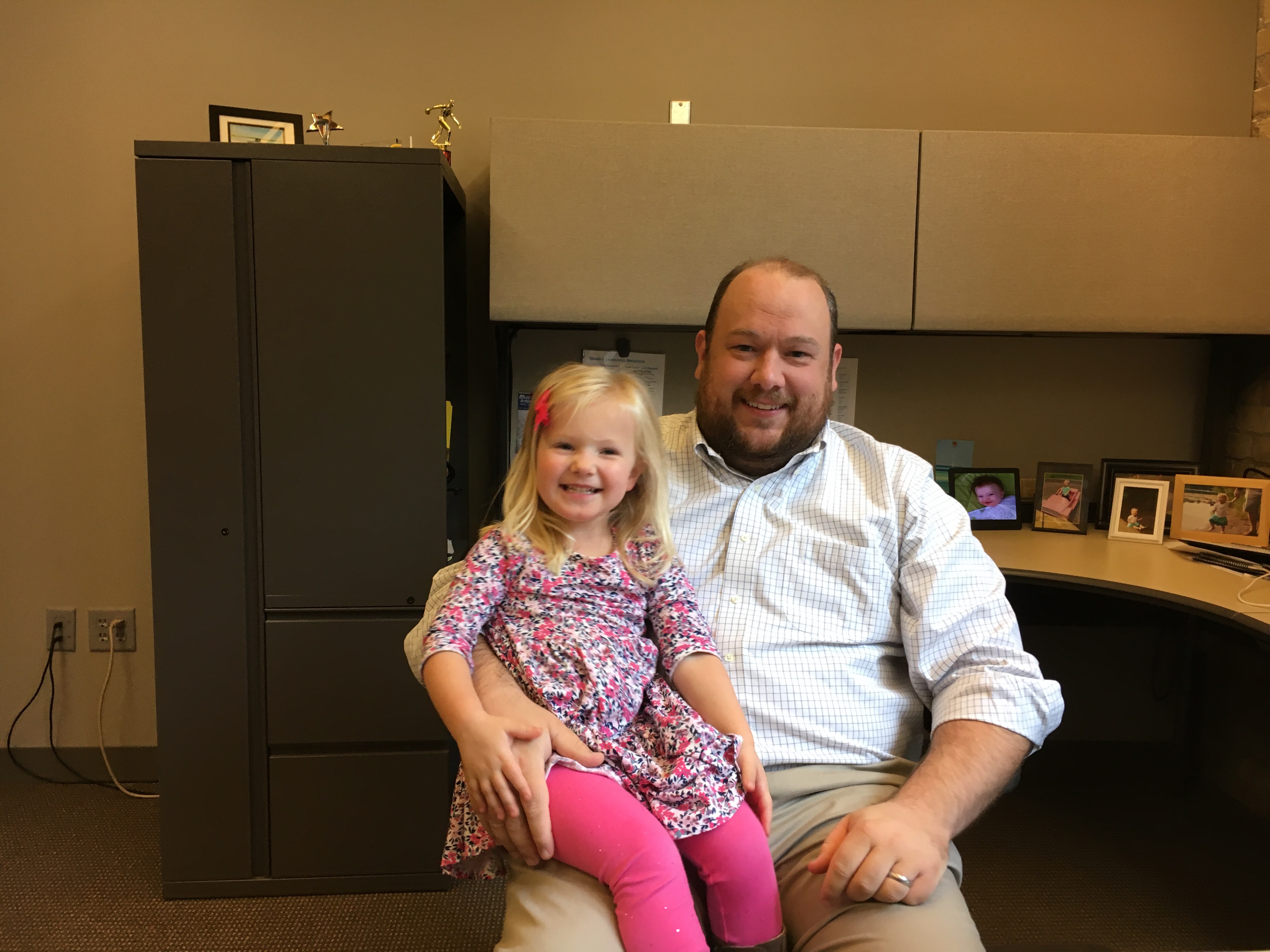 Olivia loves all the new stuff to explore.