We headed back to the corn pit today with the kids from our Tuesday class. As soon as we got there Emma started asking for popcorn. This girl doesn't forget a thing… especially when it comes to the good stuff.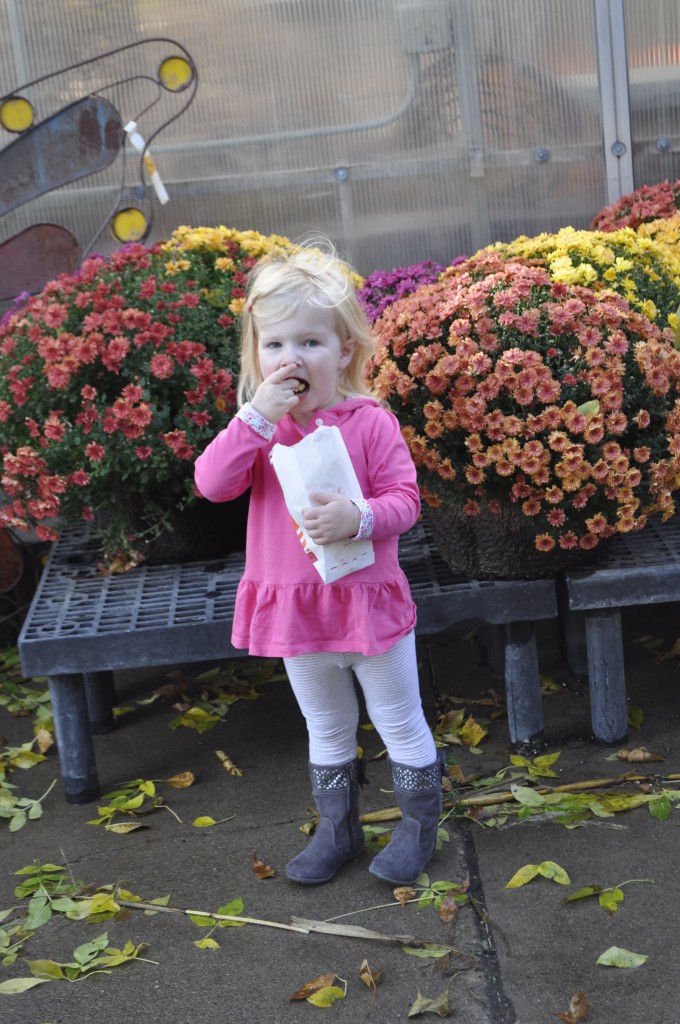 The corn pit was a lot less crowded since today was a weekday. She spent a long time there jumping and sliding.
This time around we discovered there is a playground there.
We also got a picture with the pumpkins this time.