cooking class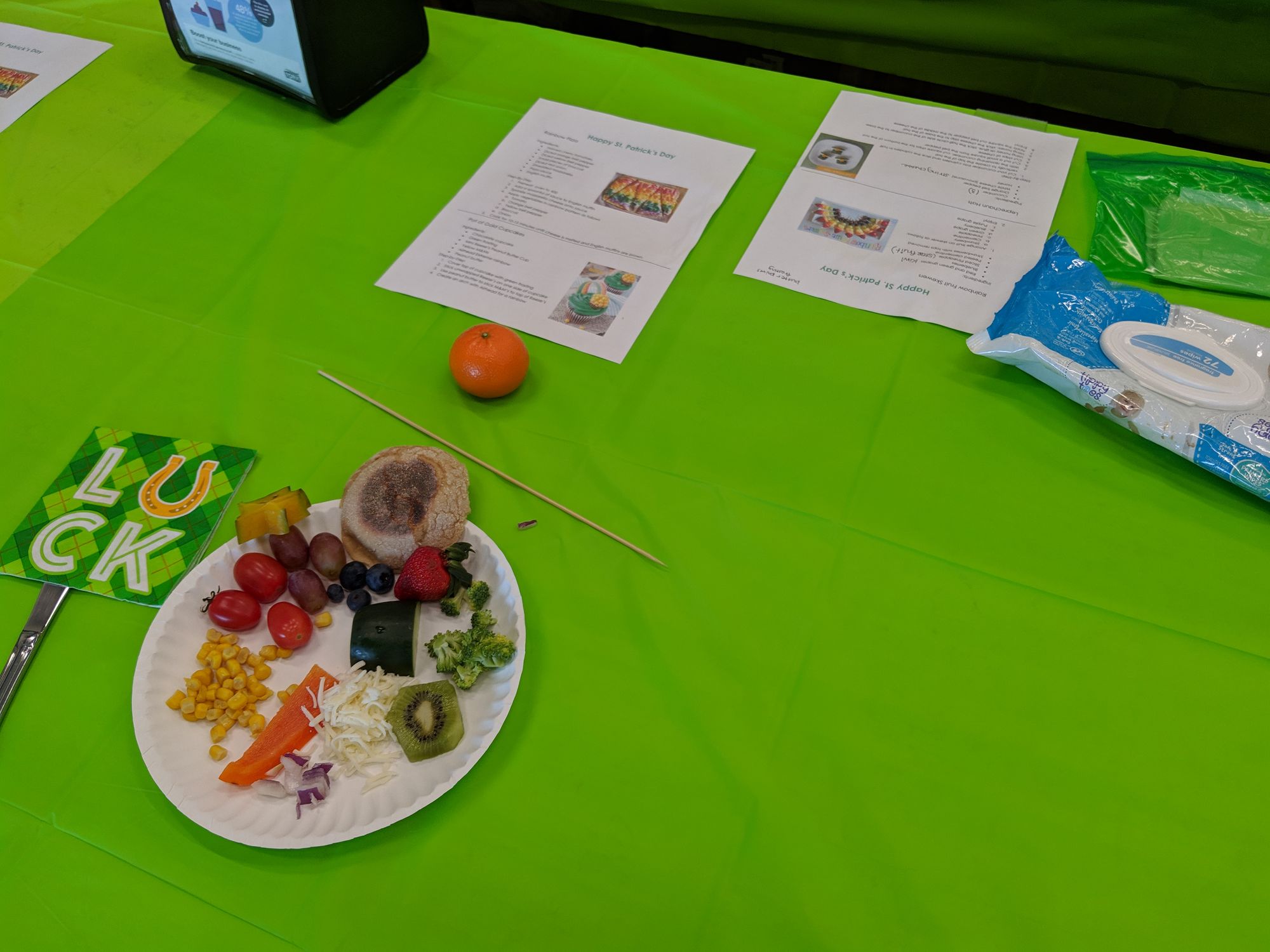 The grocery store where Emma usually does cooking class started offering a toddler/parent class. Olivia loves to help in the kitchen, so we gave it a try.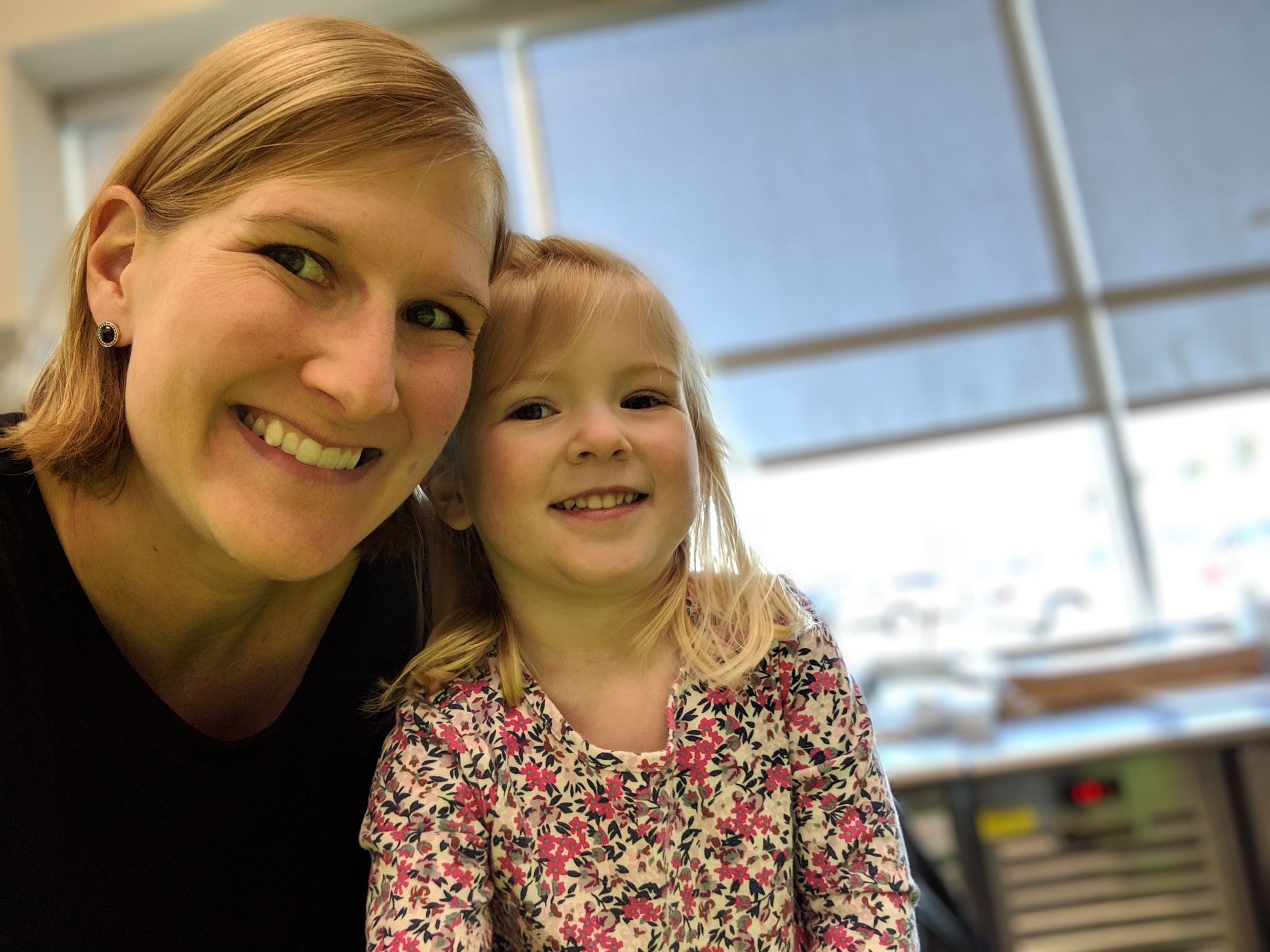 First on the menu today - rainbow pizza. She makes pizza like me. Loaded with toppings.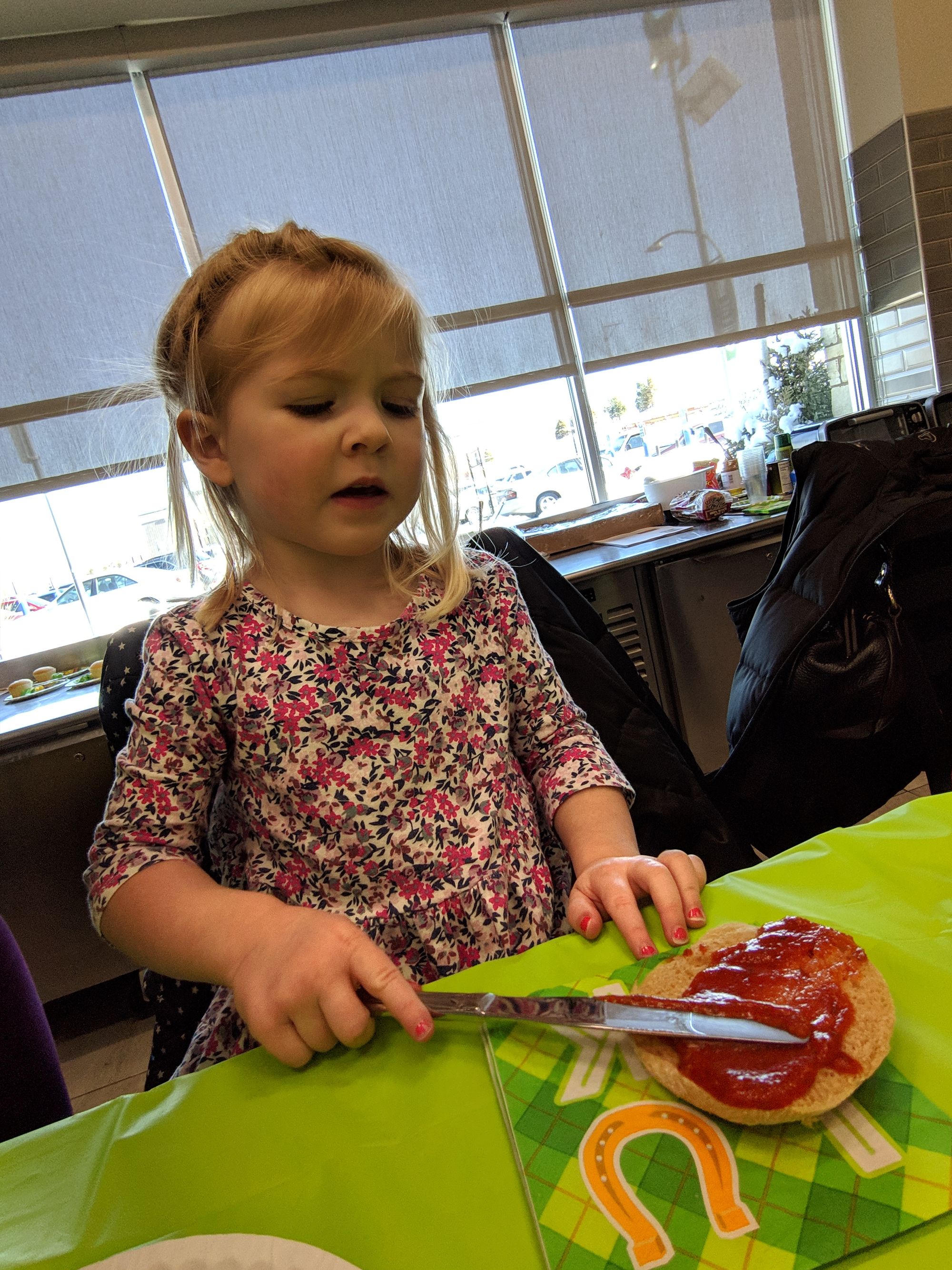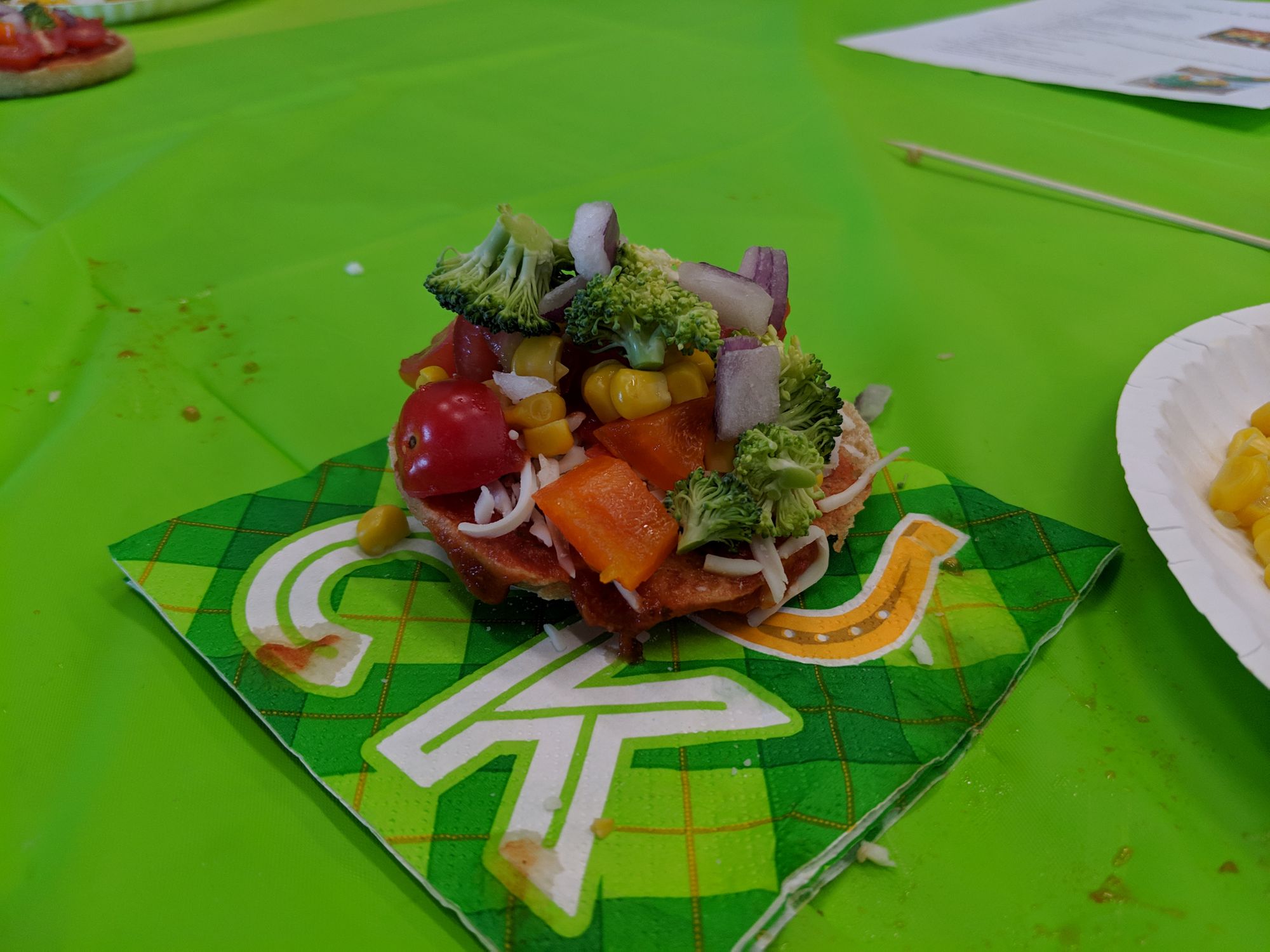 Then there were rainbow fruit kabobs.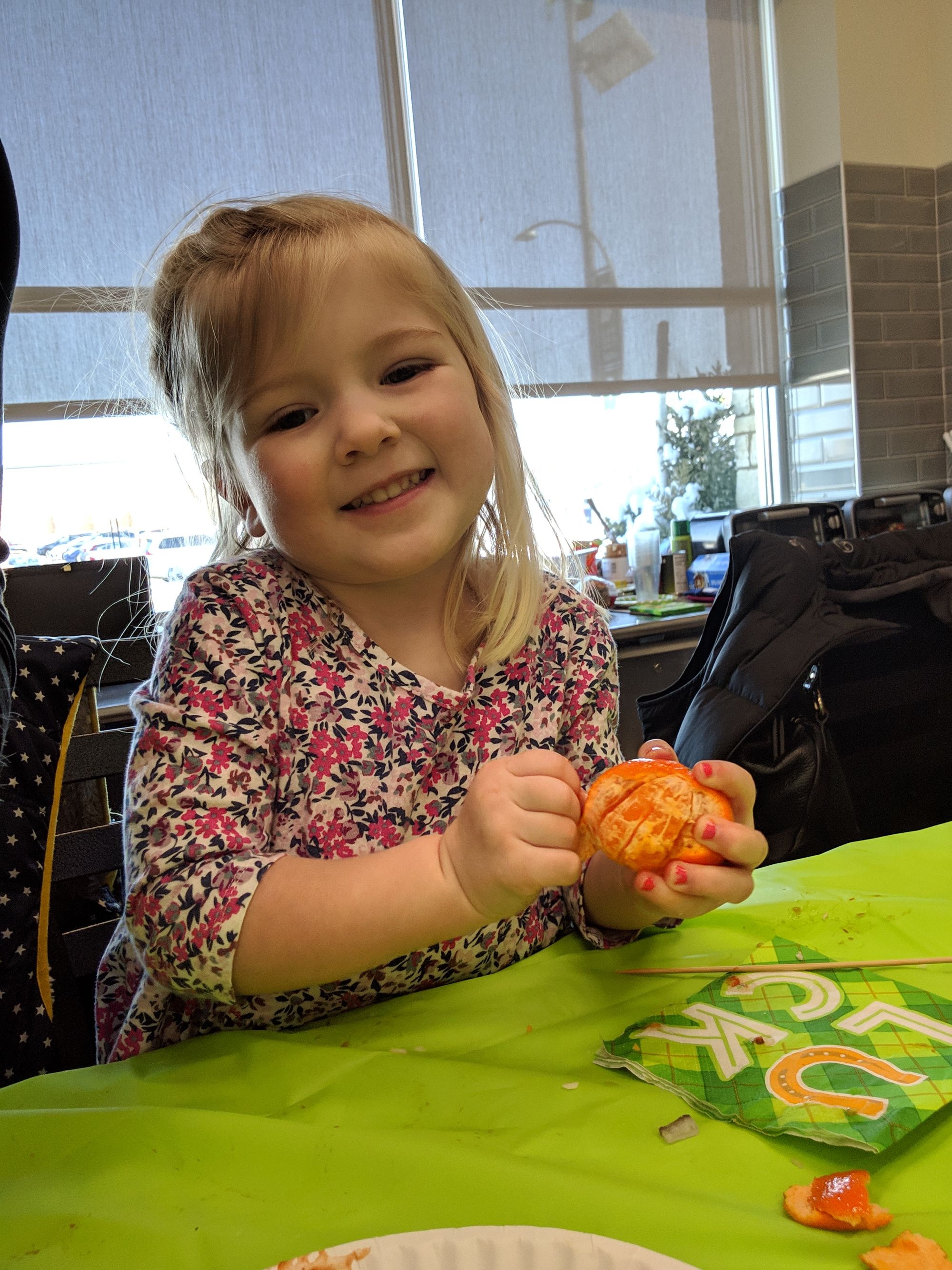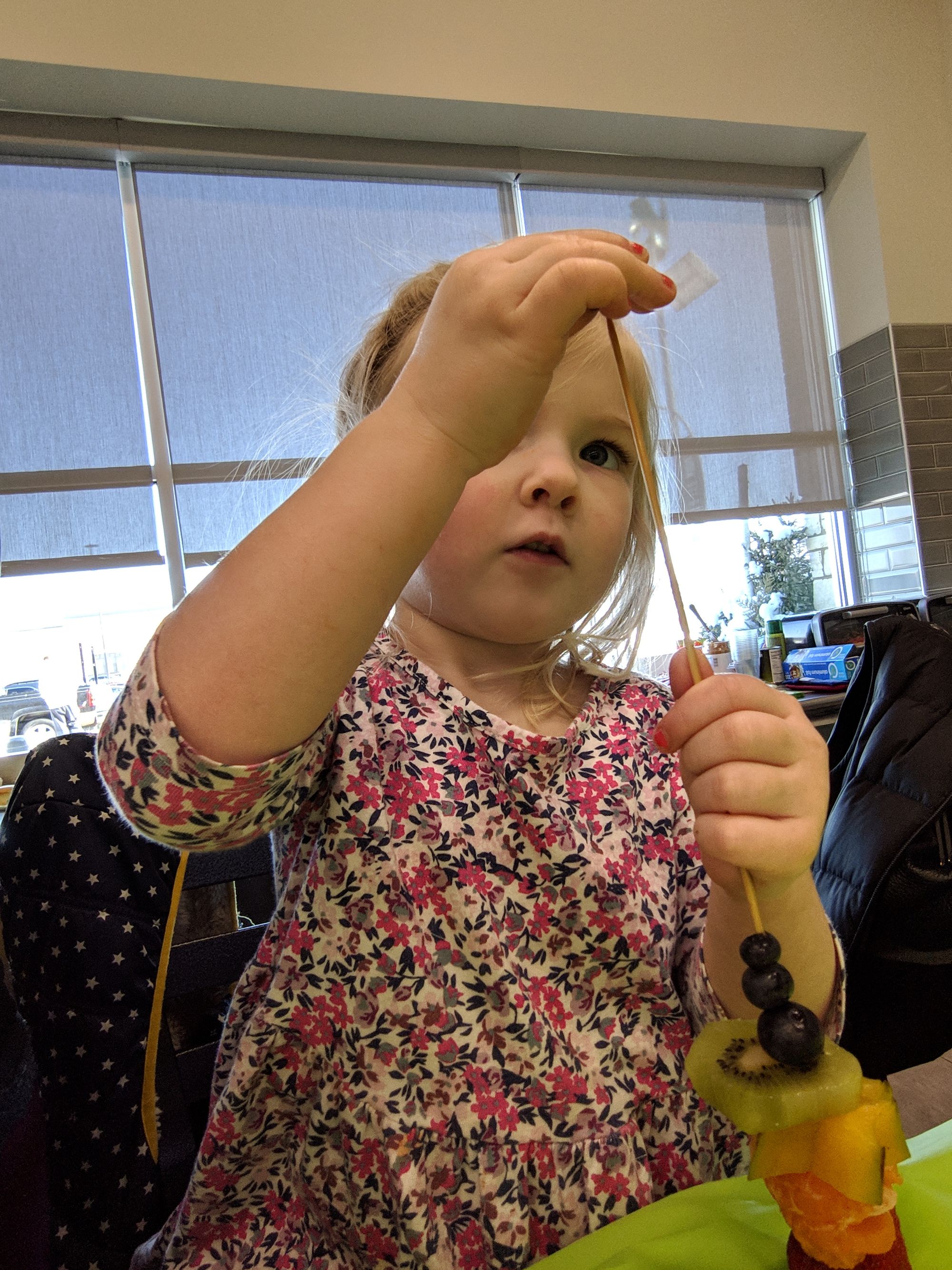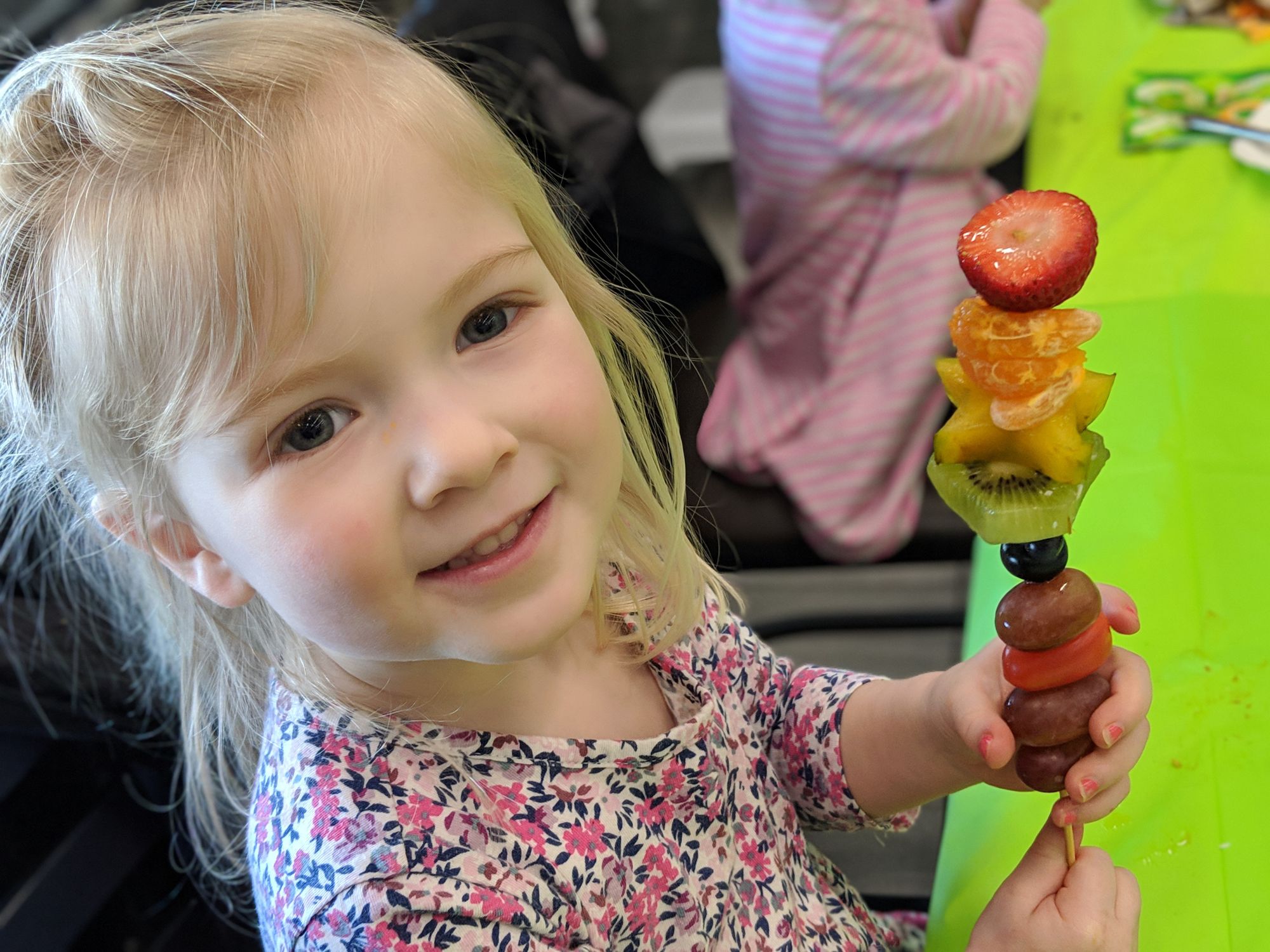 Can't forget dessert! It was her favorite dish - pot of gold cupcakes. I think maybe I'll make these at home this weekend. Emma would love them!