community supported agriculture
When we moved to Minnesota ( 2 years ago! ) we signed up for a CSA. Every week from June to October we get a box of fresh vegetables grown on the farm. The first year we ended up throwing a lot away. I mean…. what do you do with Swiss chard and fennel? Last year I got a lot better at using the not so common vegetables. I also had to up our vegetable intake to include breakfast in order to use as many vegetables as I could before the next box came ( Emma and I both love scrambled eggs loaded with vegetables ). I got excited last week when I got a reminder email that vegetables were coming this week! We are also getting eggs this time.
This was our first box – potatoes, pea shoots, spinach, garlic scapes, radishes, two types of lettuce, eggs, kale, pac choi and a pot of herbs. Good thing I'm coming out of my dinner time funk because I have a lot of cooking to do.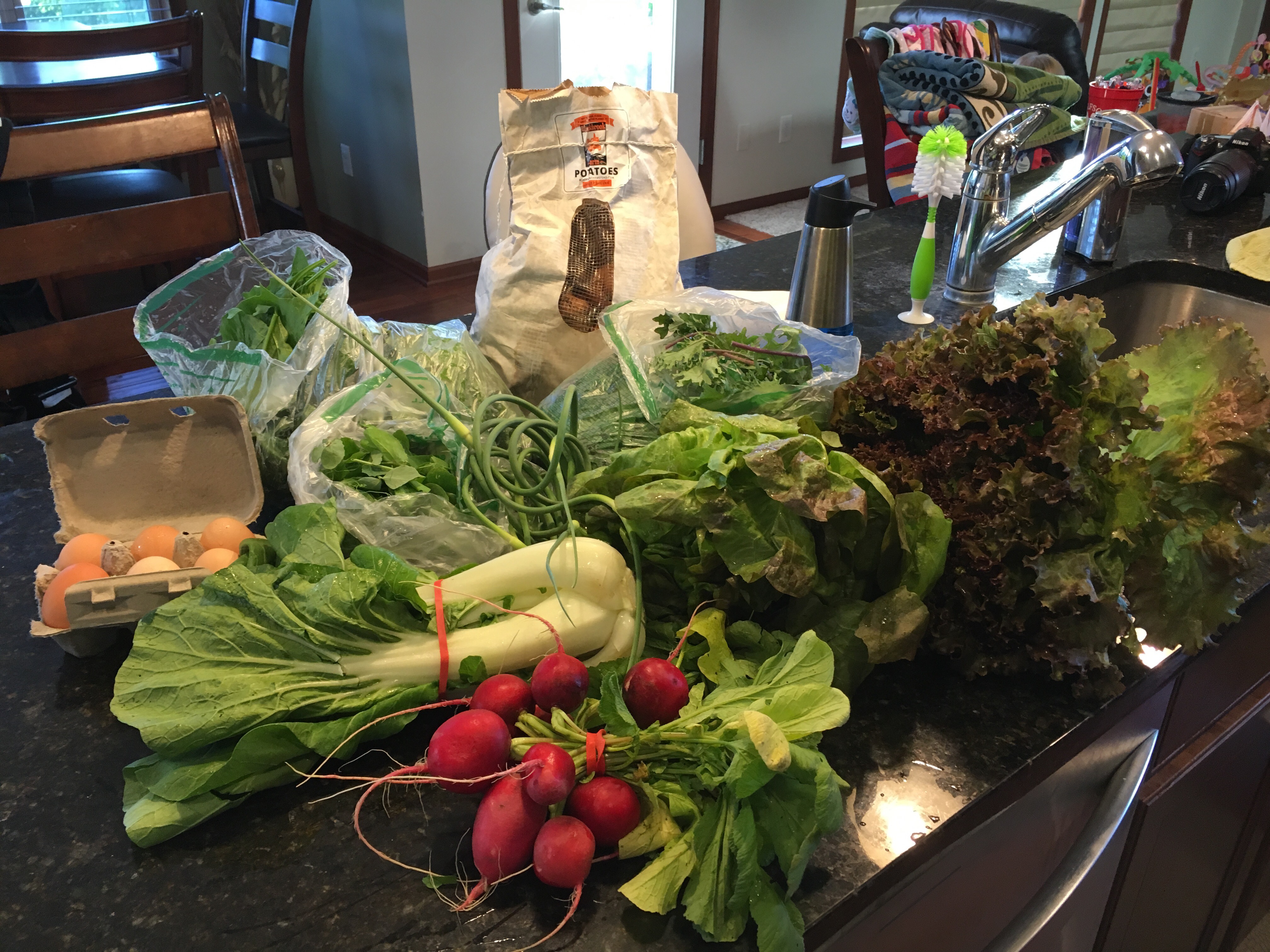 On the menu for this week – hashed browns, salad, stir fry, creamed spinach and garlic scape pesto ( one of my favorites! ).