We pass by the tree they lit last year for our towns Christmas tree lighting just about every day. Emma has been asking for weeks if we were going to go see it again. We braved the cold and the crowds to go again tonight. Our high schools marching band is going to be in the Macy's Thanksgiving Day parade, so they performed tonight.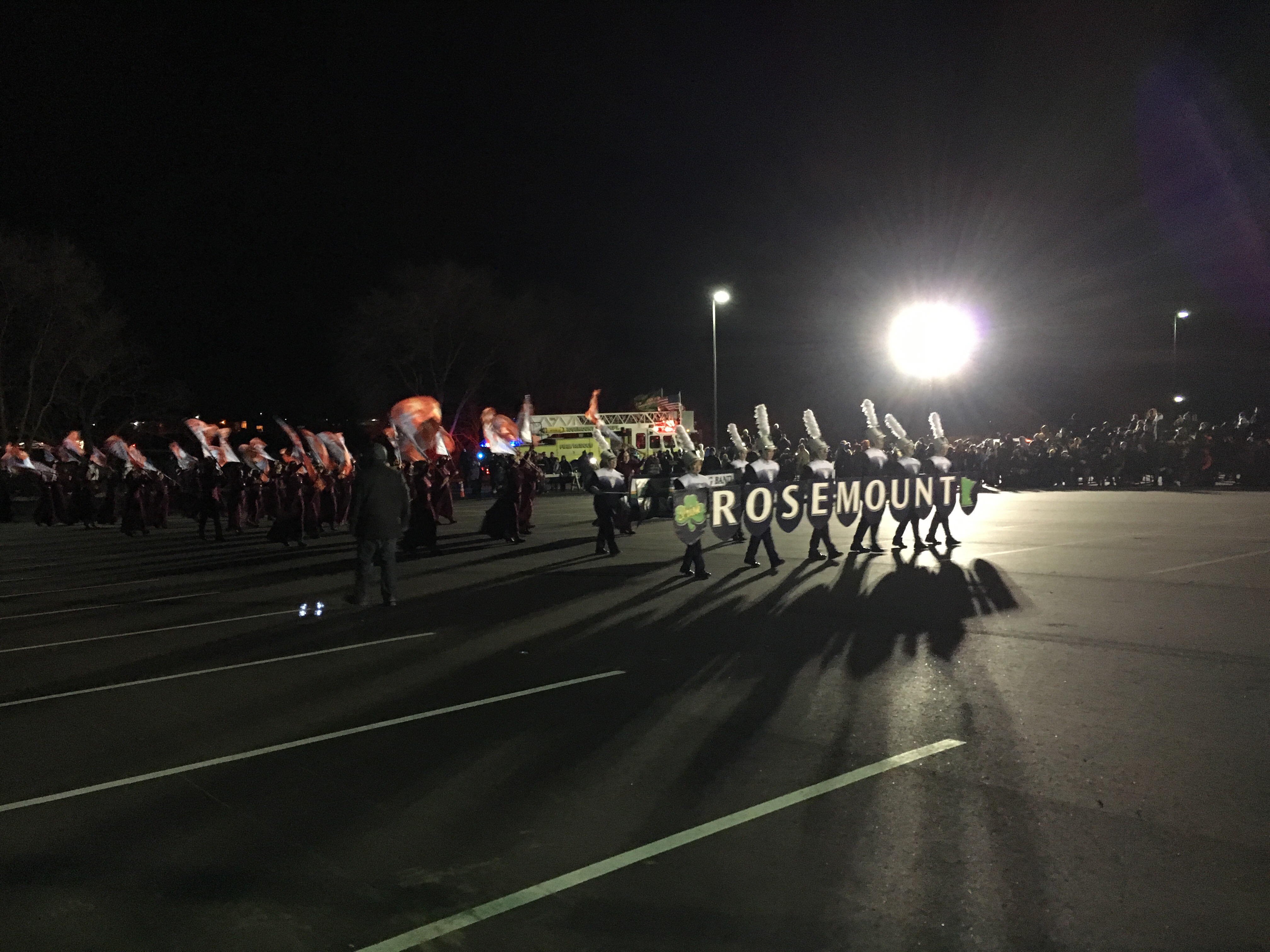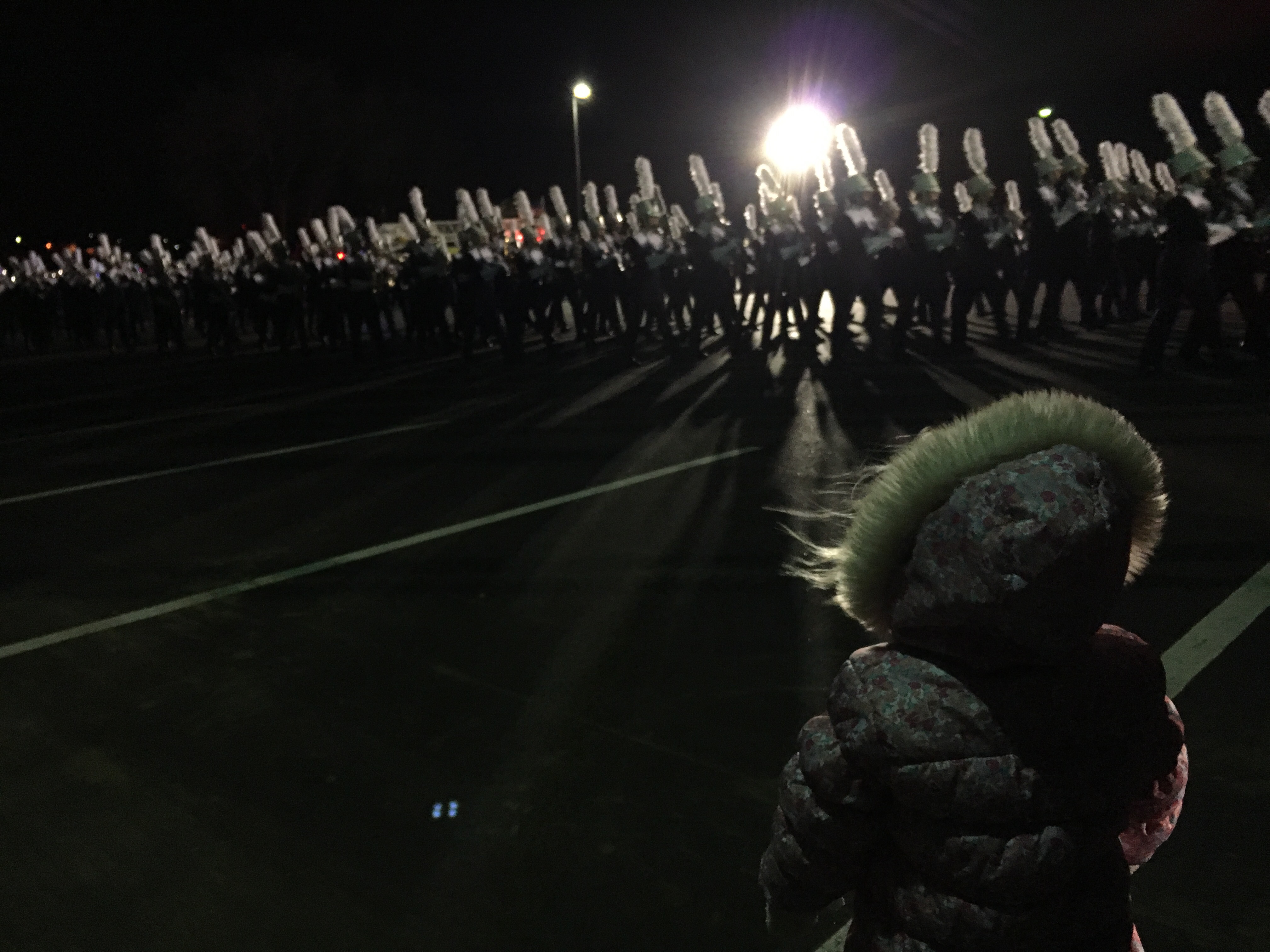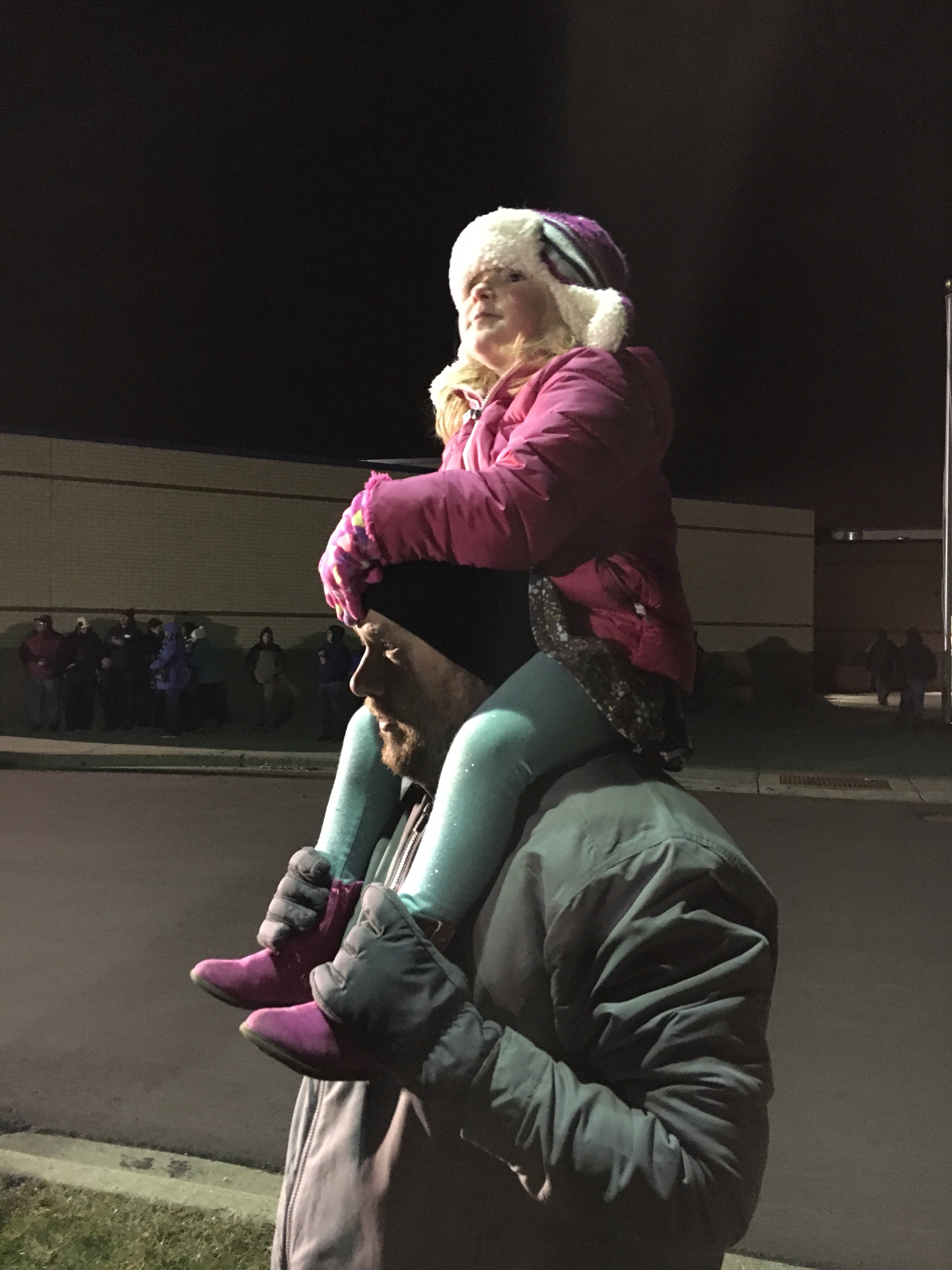 We got there early to get a parking spot, so we spent a lot of time watching kids play hockey.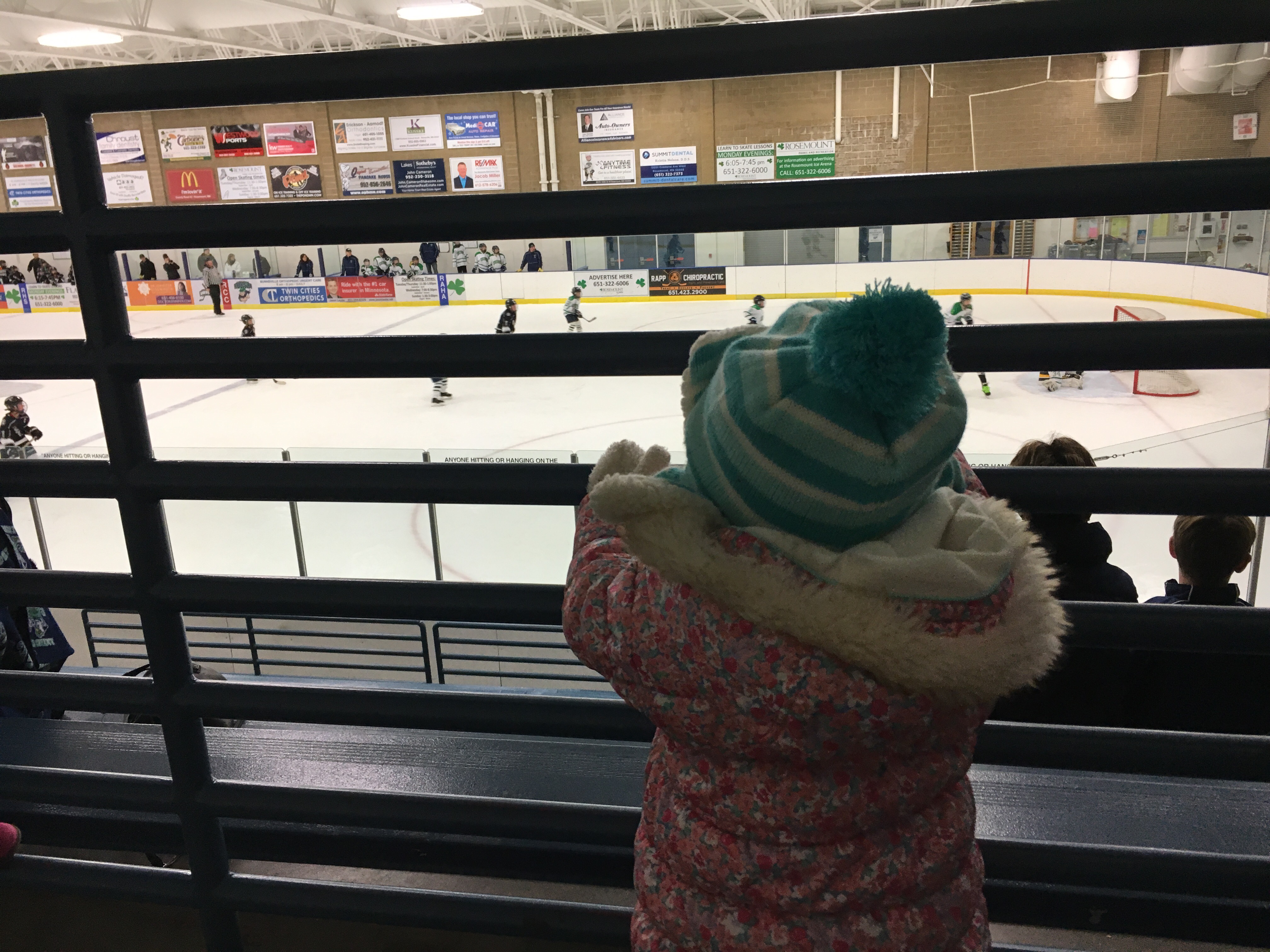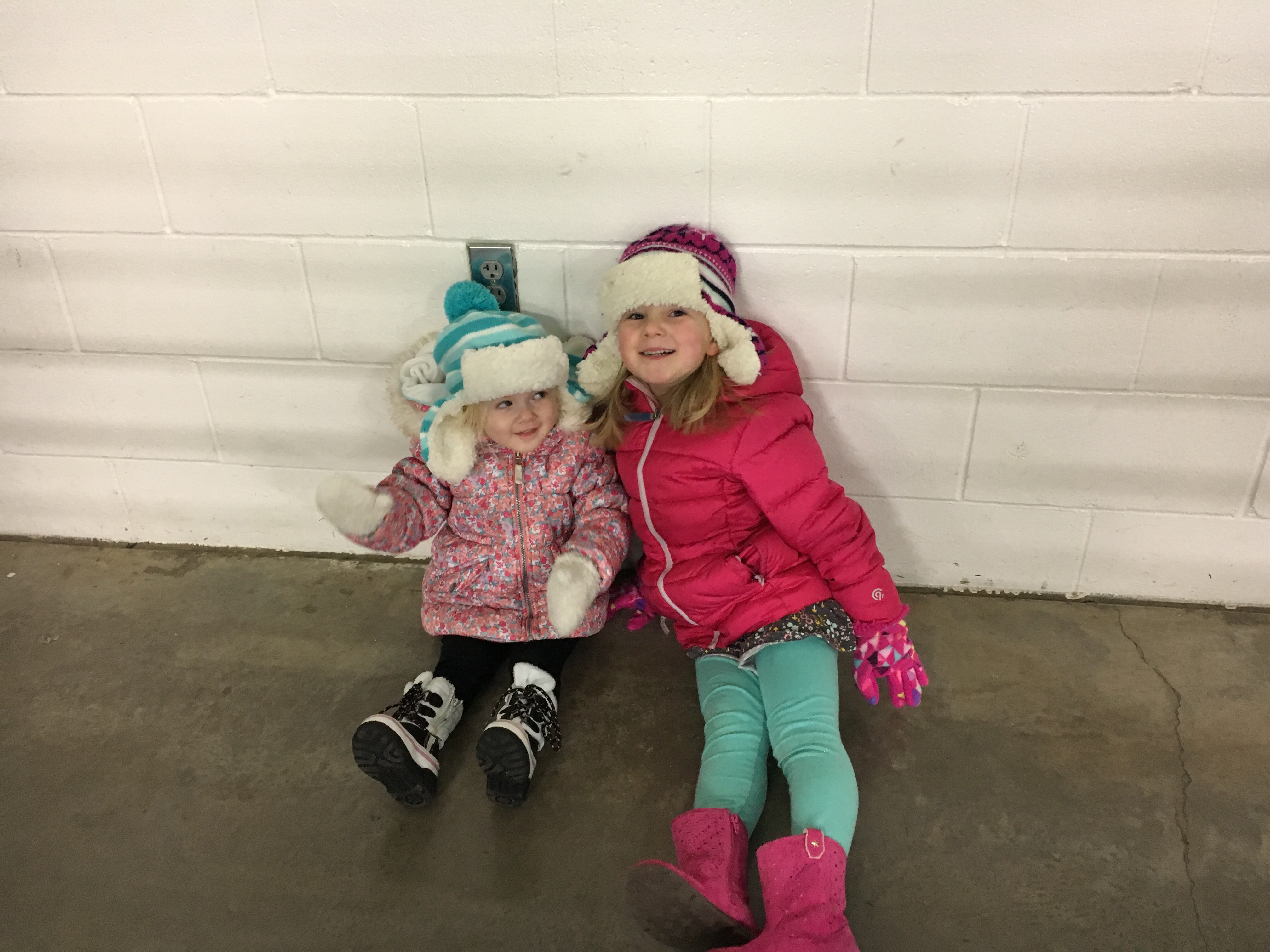 Emma can spot an Icee machine from a mile away ( see arrow ).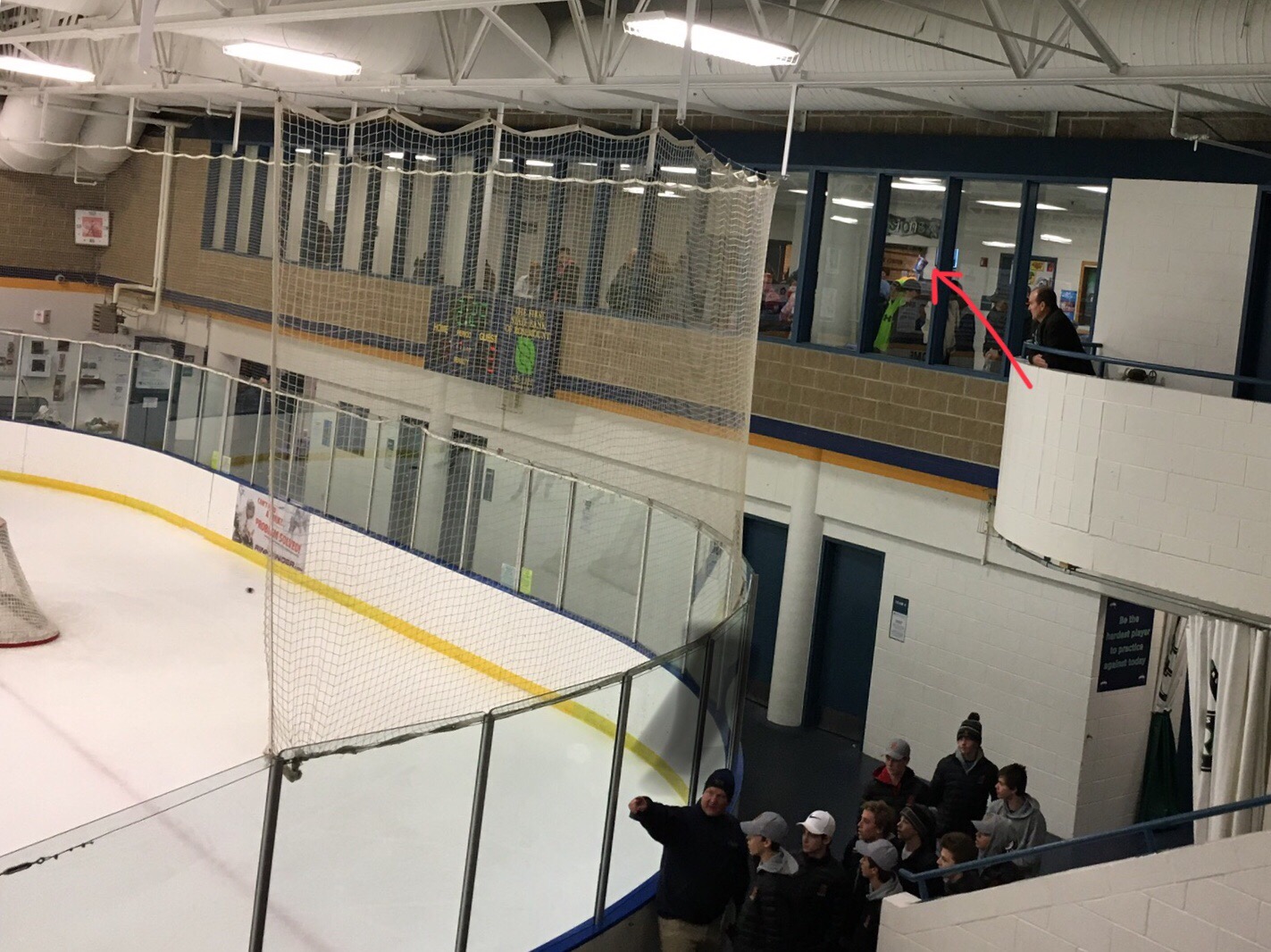 It was cold and windy, so we headed inside and missed the Christmas tree lighting… but we did get to see this sad looking Santa.