christmas cruise - day 2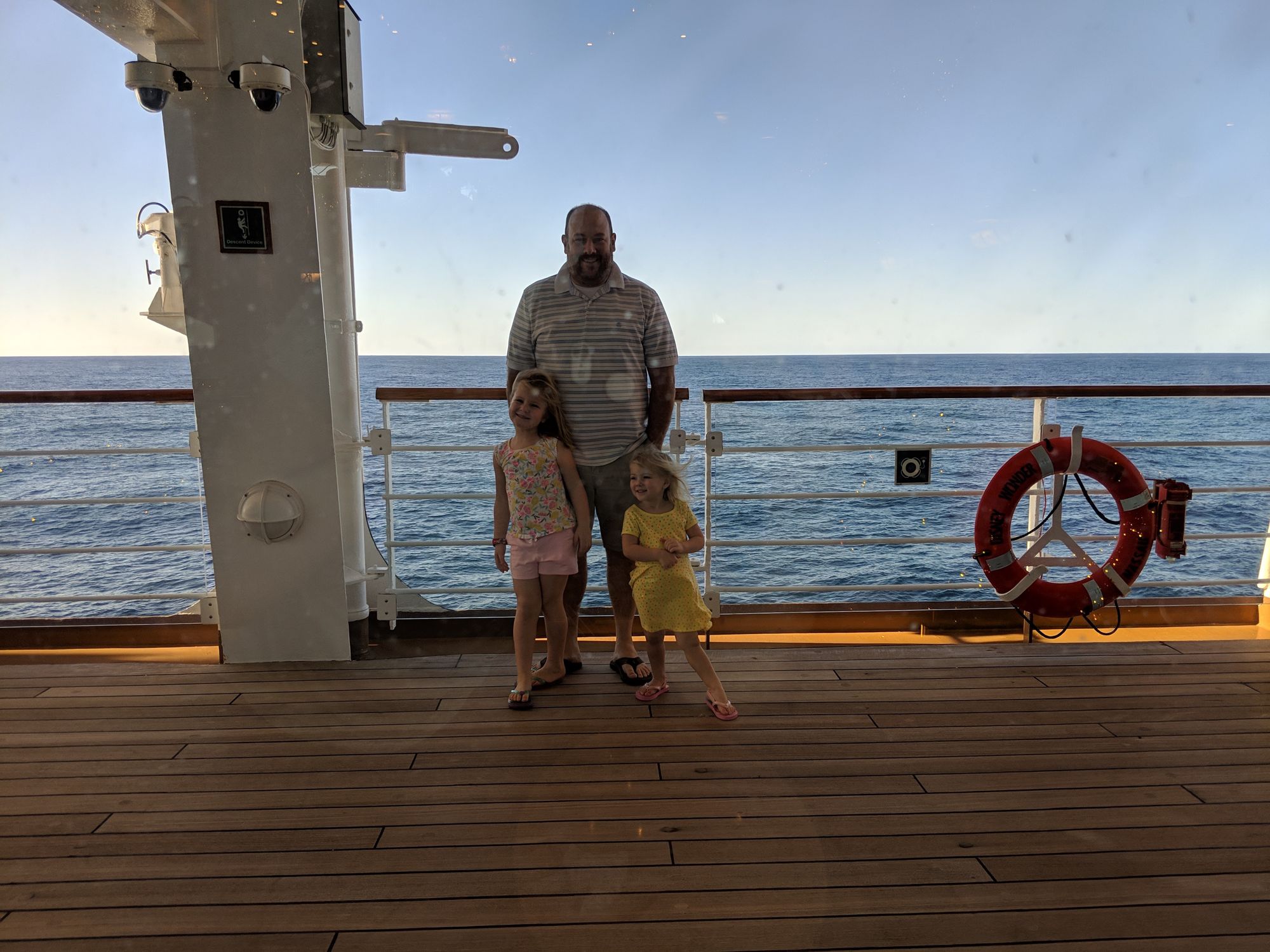 We started the morning of day 2 (Saturday, December 22) off with seeing Ariel, Cinderella, Tiana, Belle, Anna and Elsa.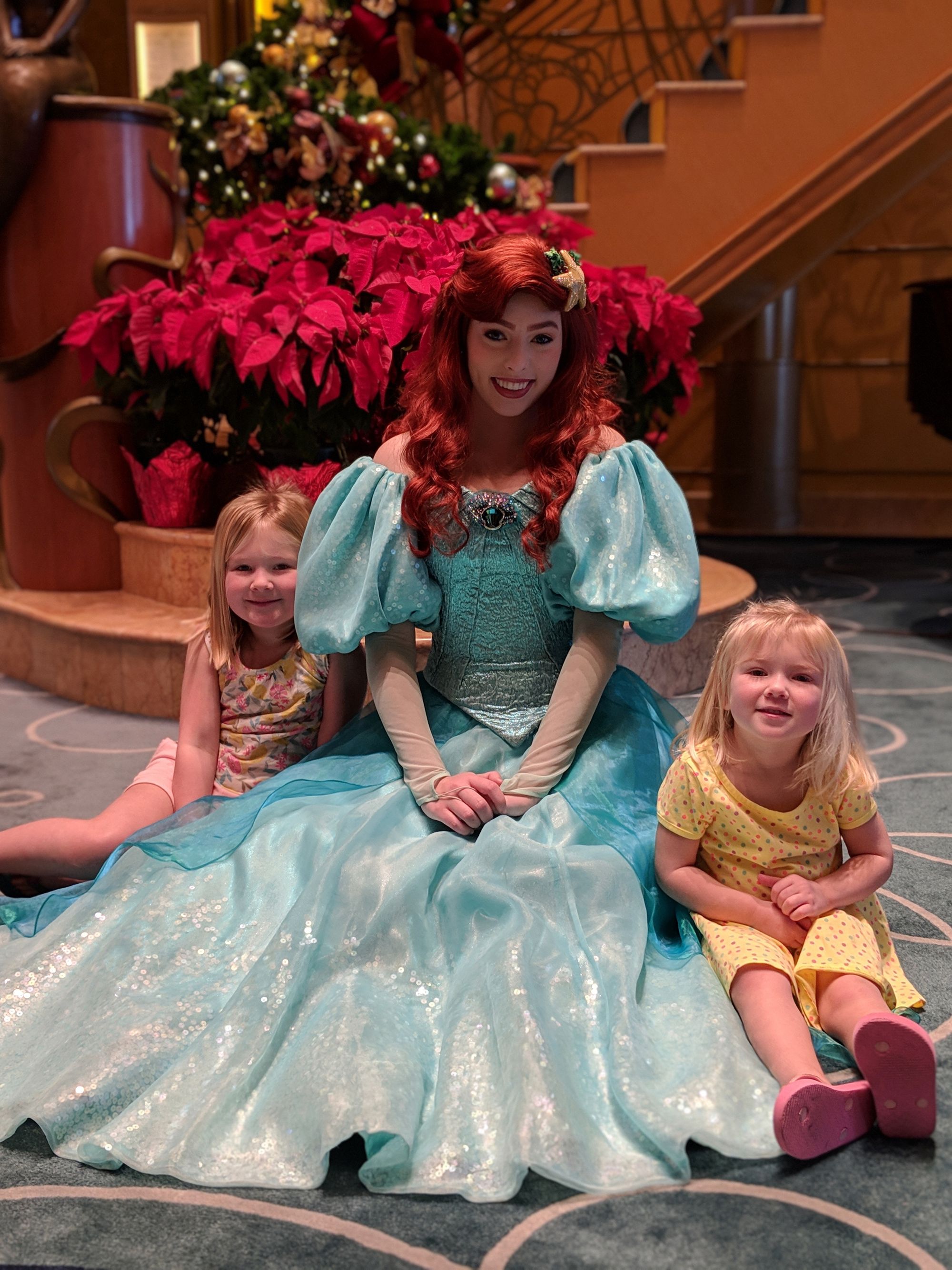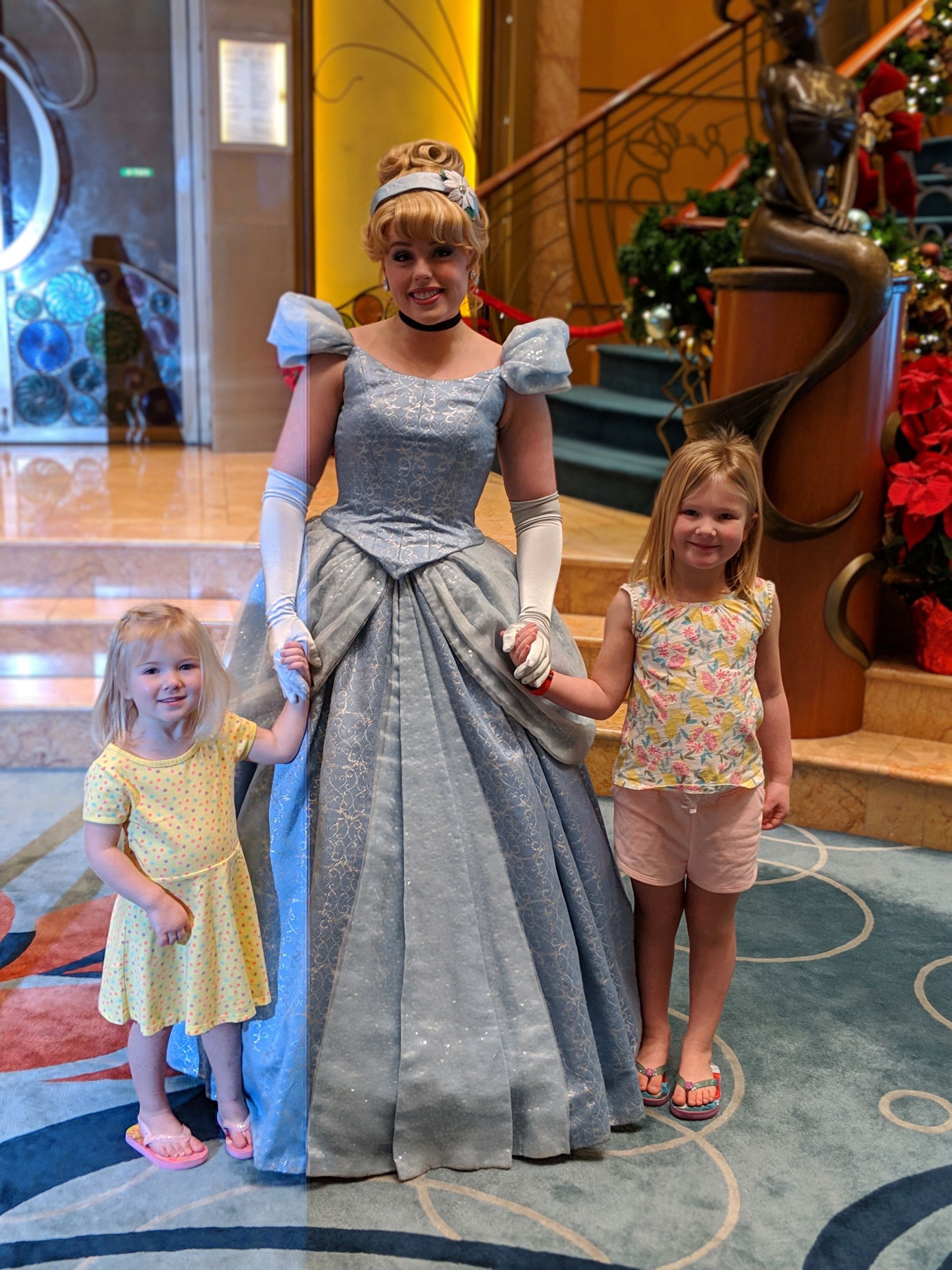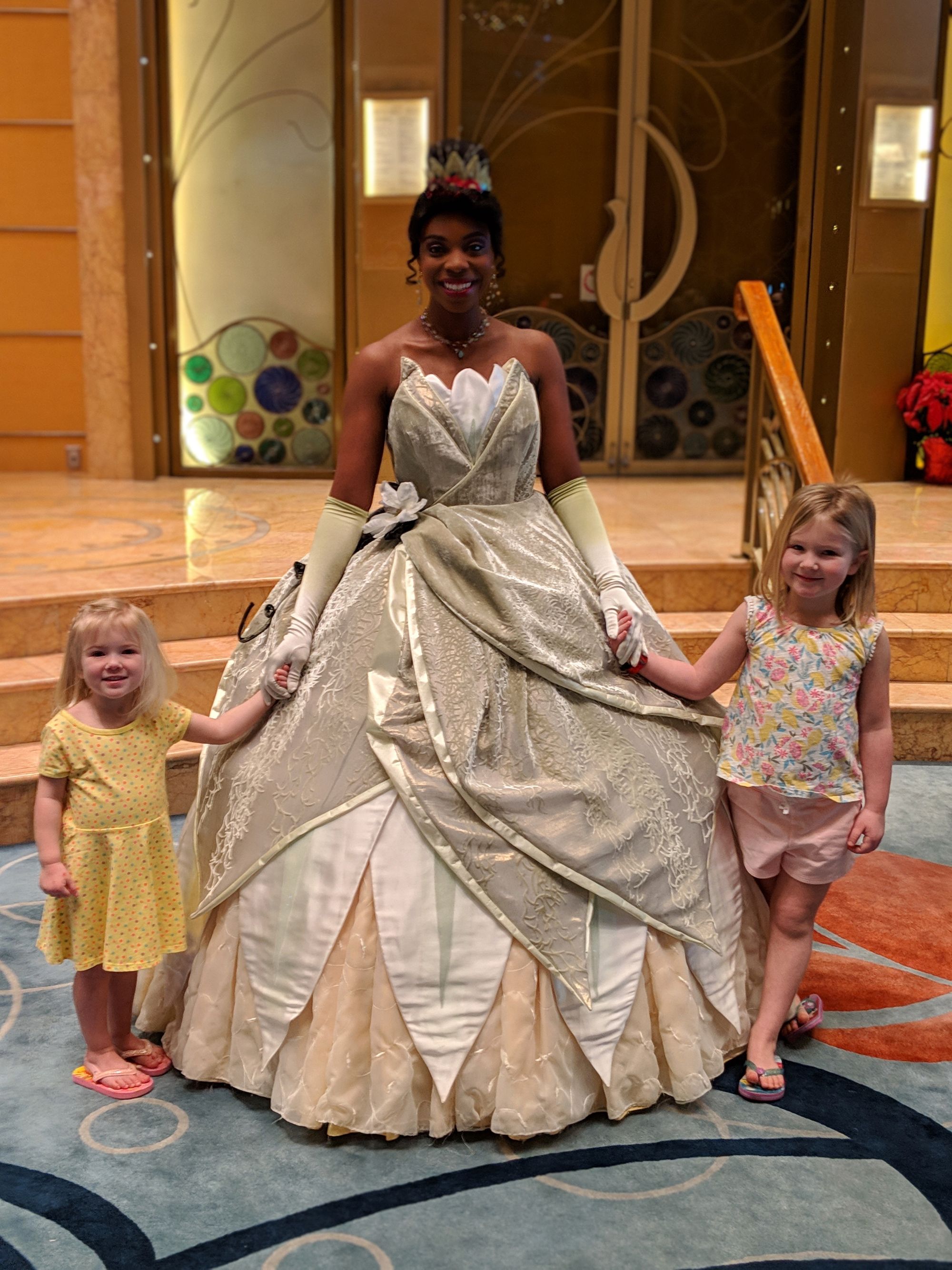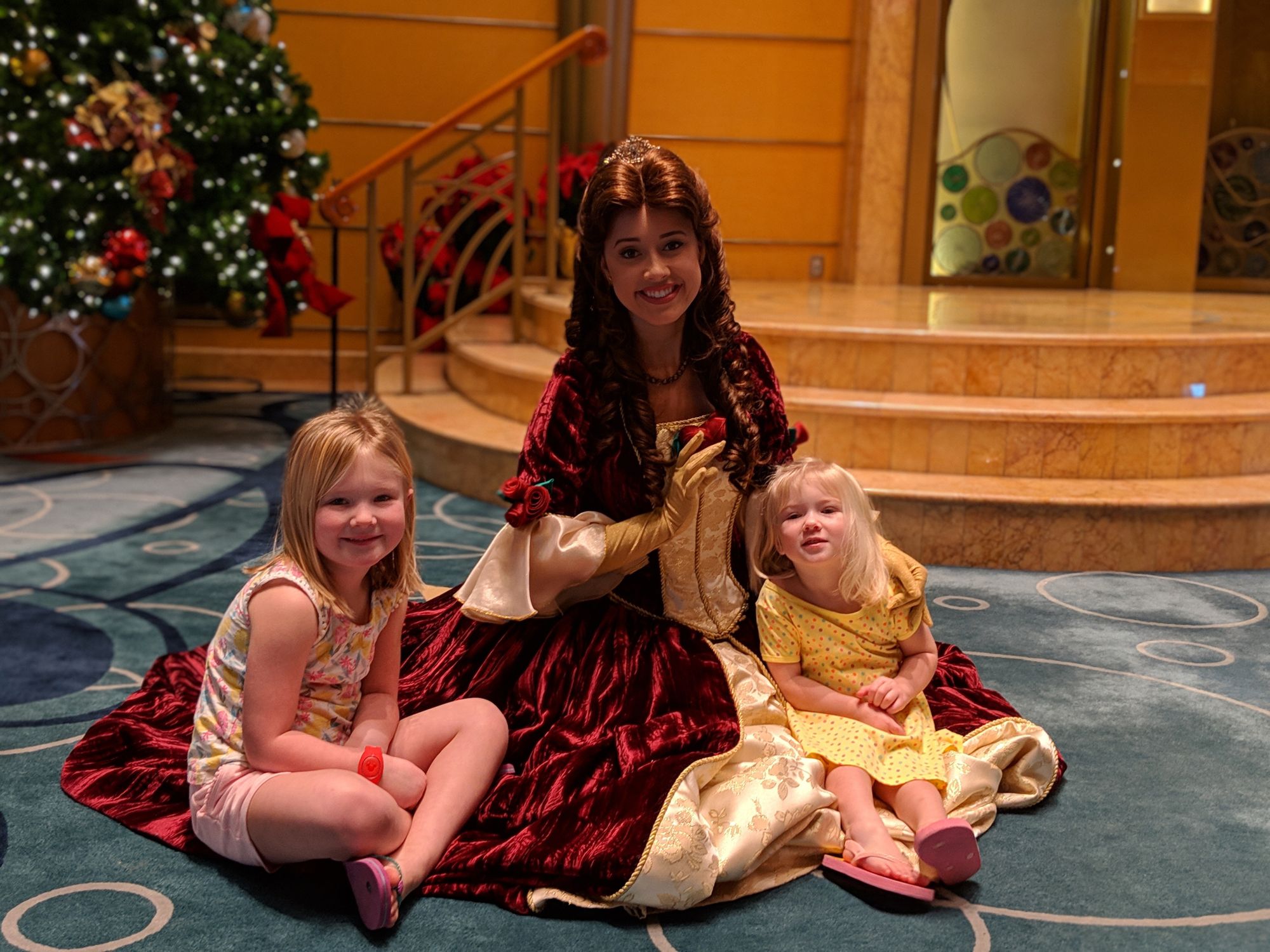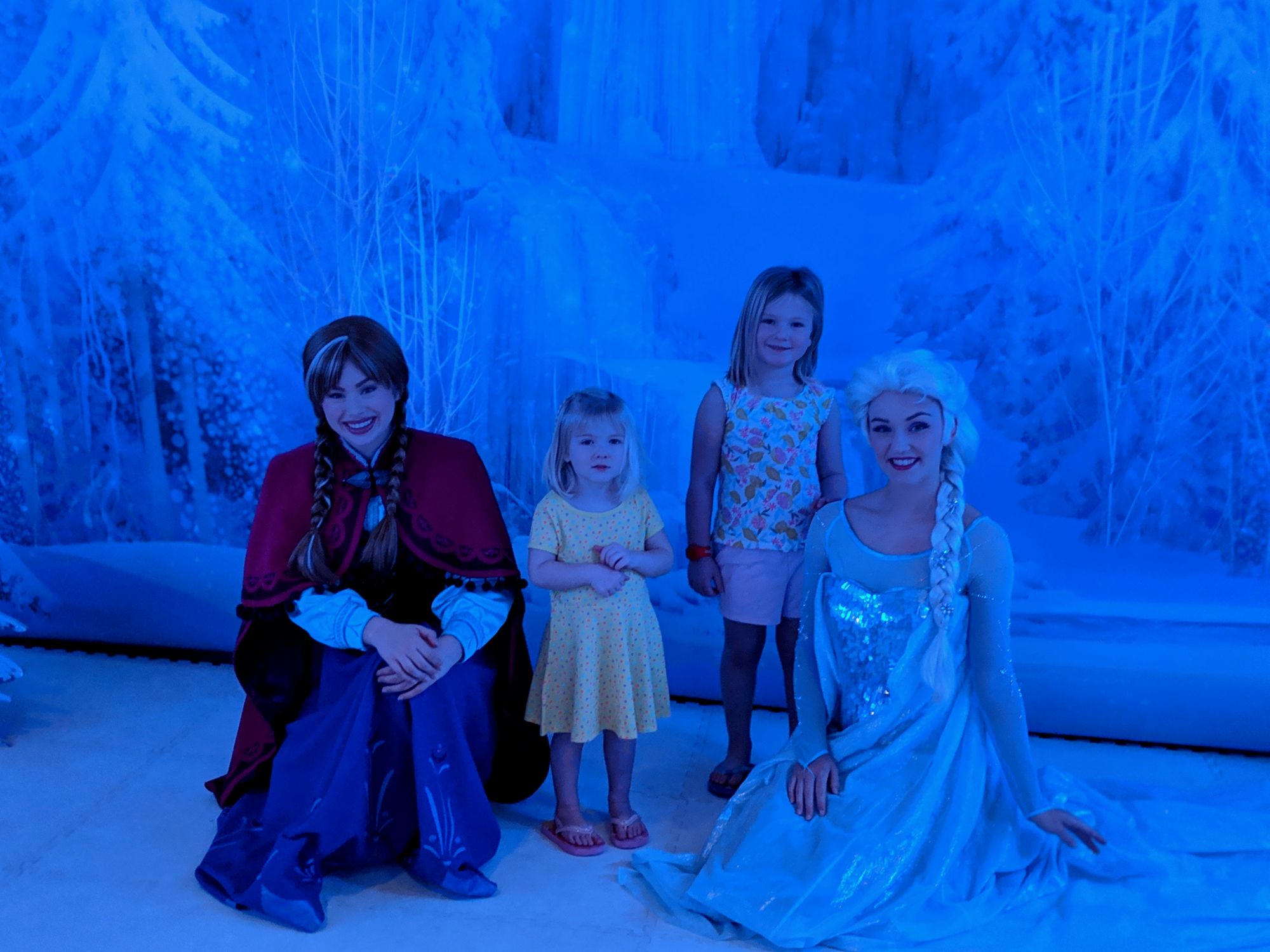 We also squeezed in a visit with Minnie Mouse.
Emma spent a little time in the kids club and got her face painted.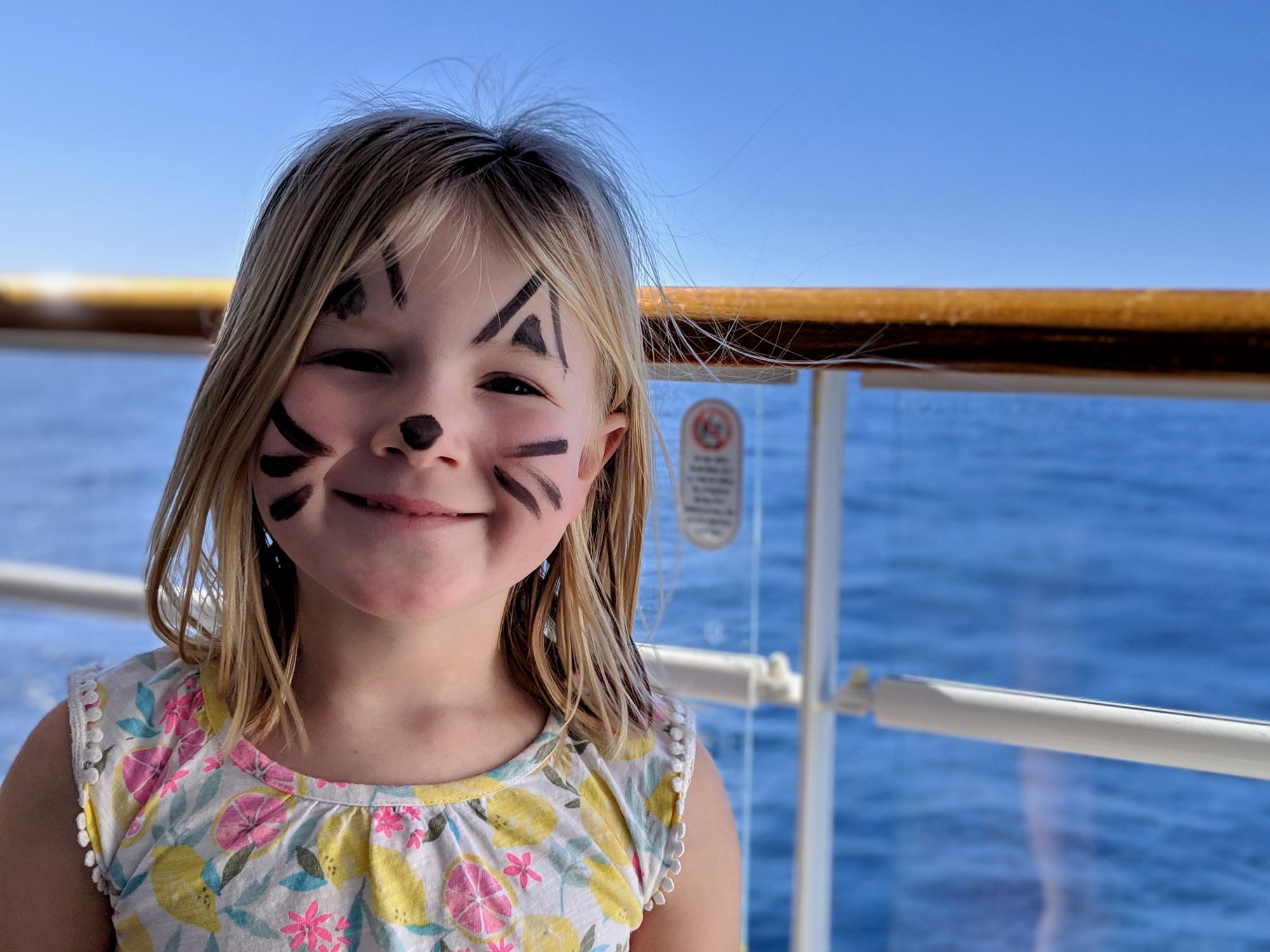 The weather was not as nice as I was hoping for, so this ended up being our only visit to the pool. 😟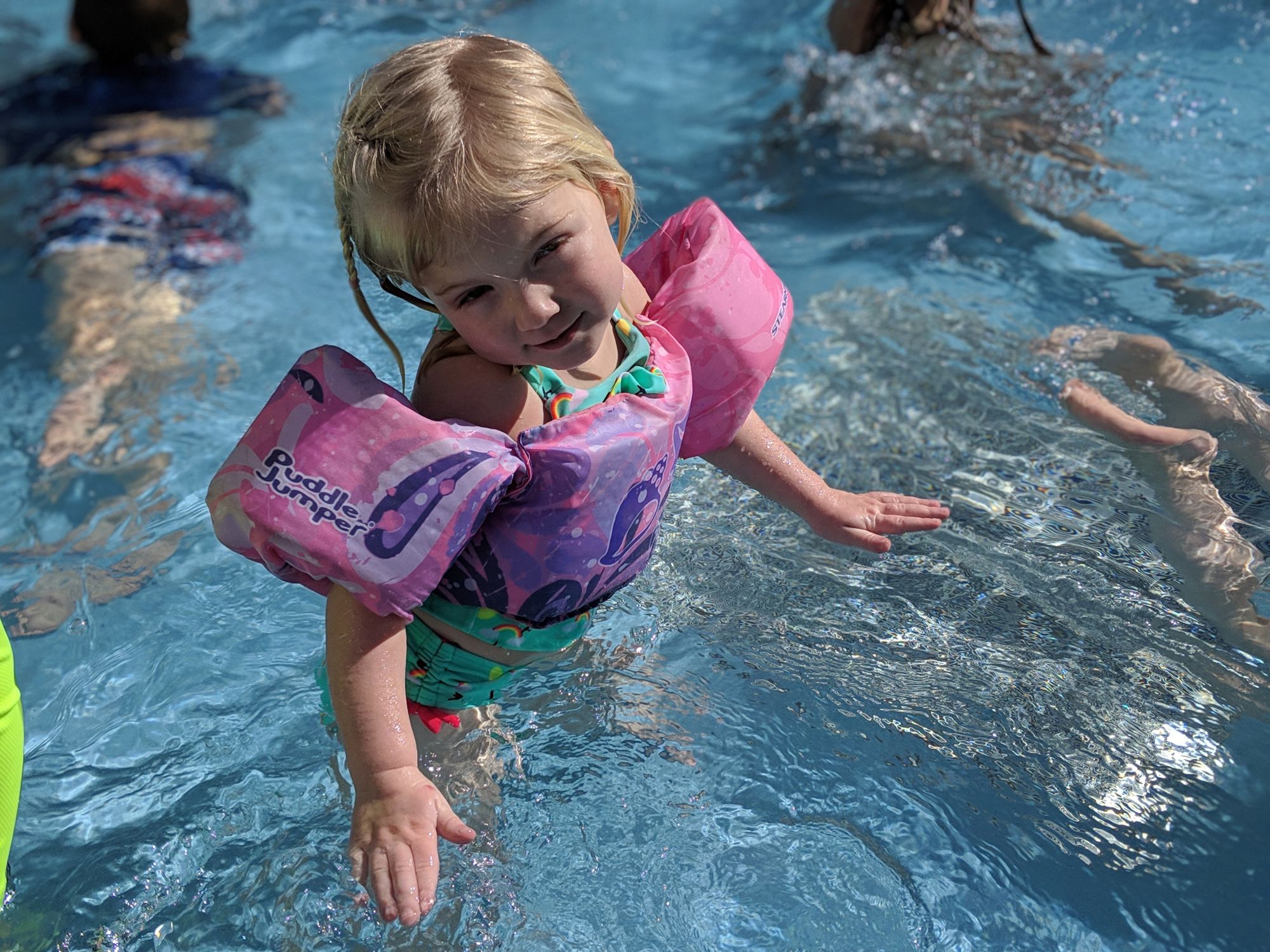 No surprise.... Emma loved the waterslide!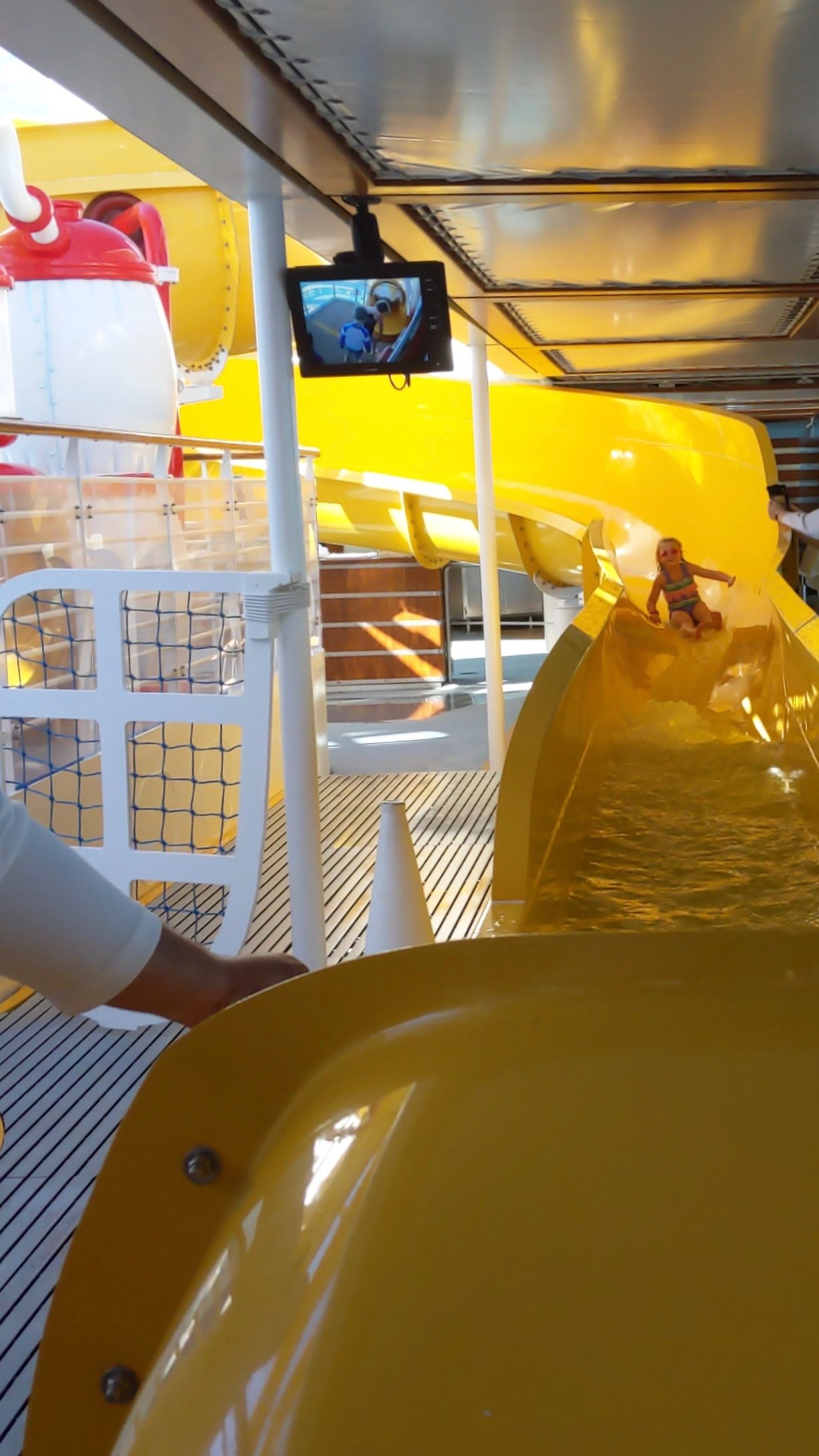 Right before dinner the girls had appointments at the Bippity Boppity Boutique. They loved it, but Olivia's face in every single picture makes me think she might have loved it just a little bit more.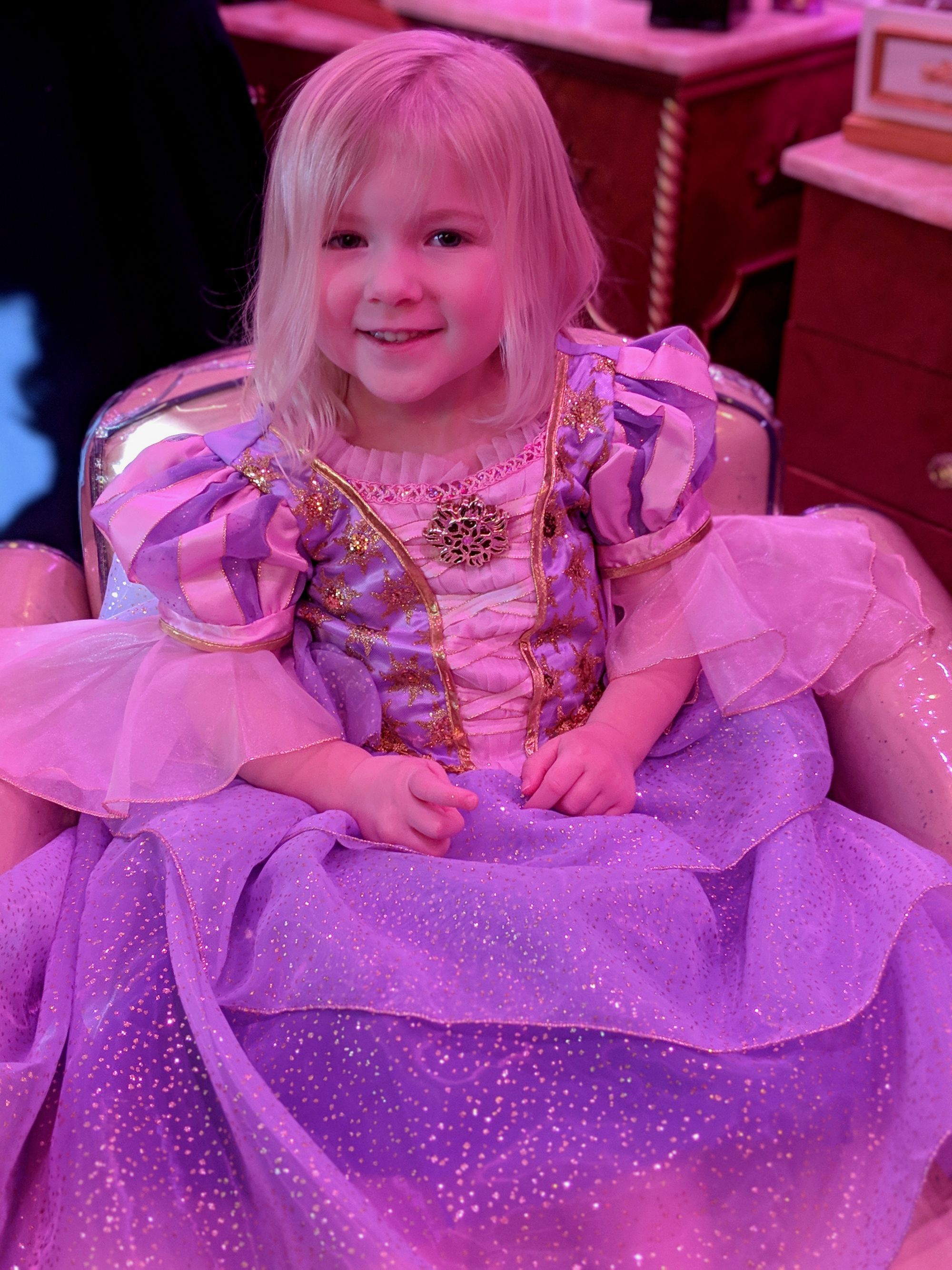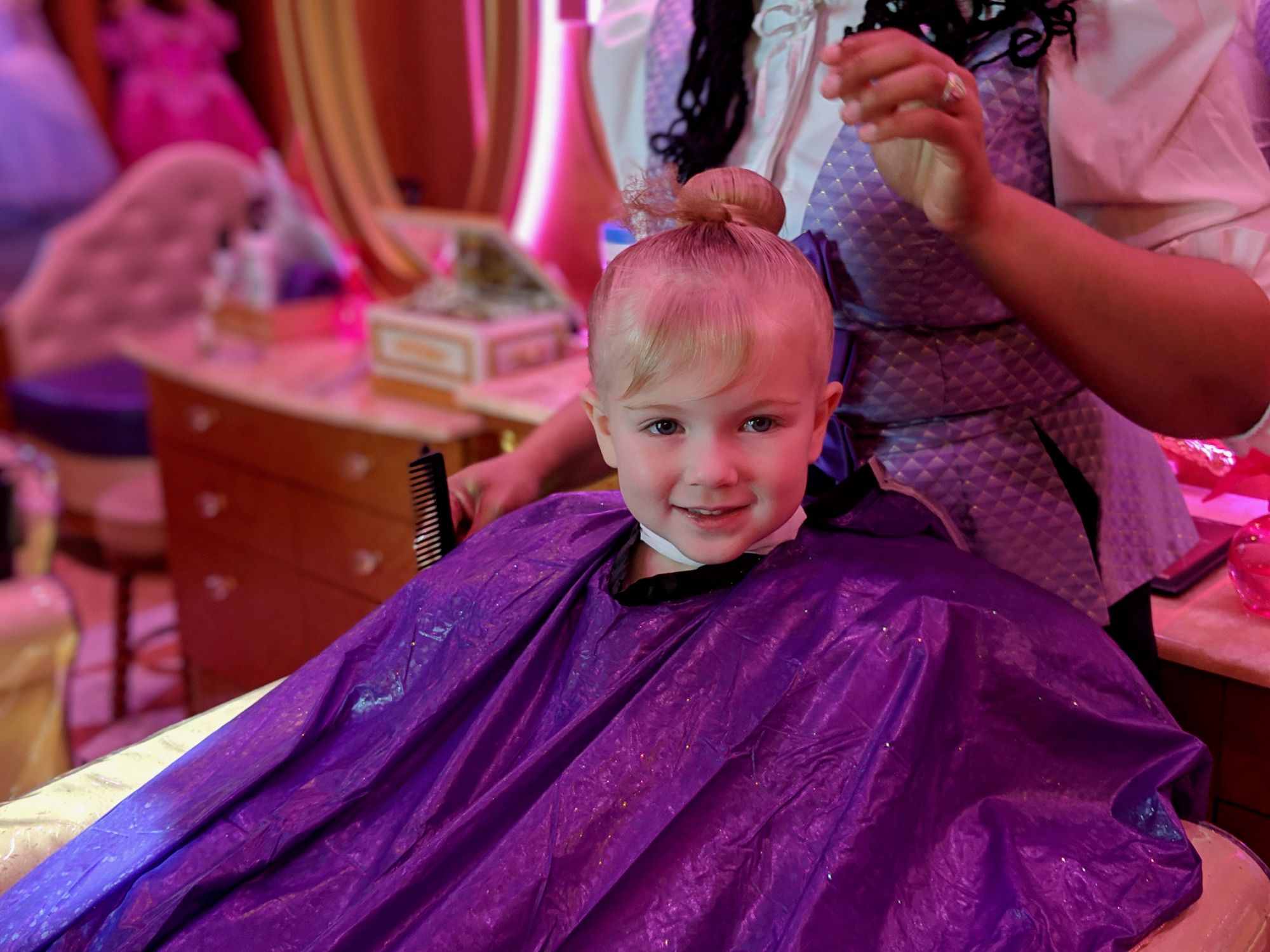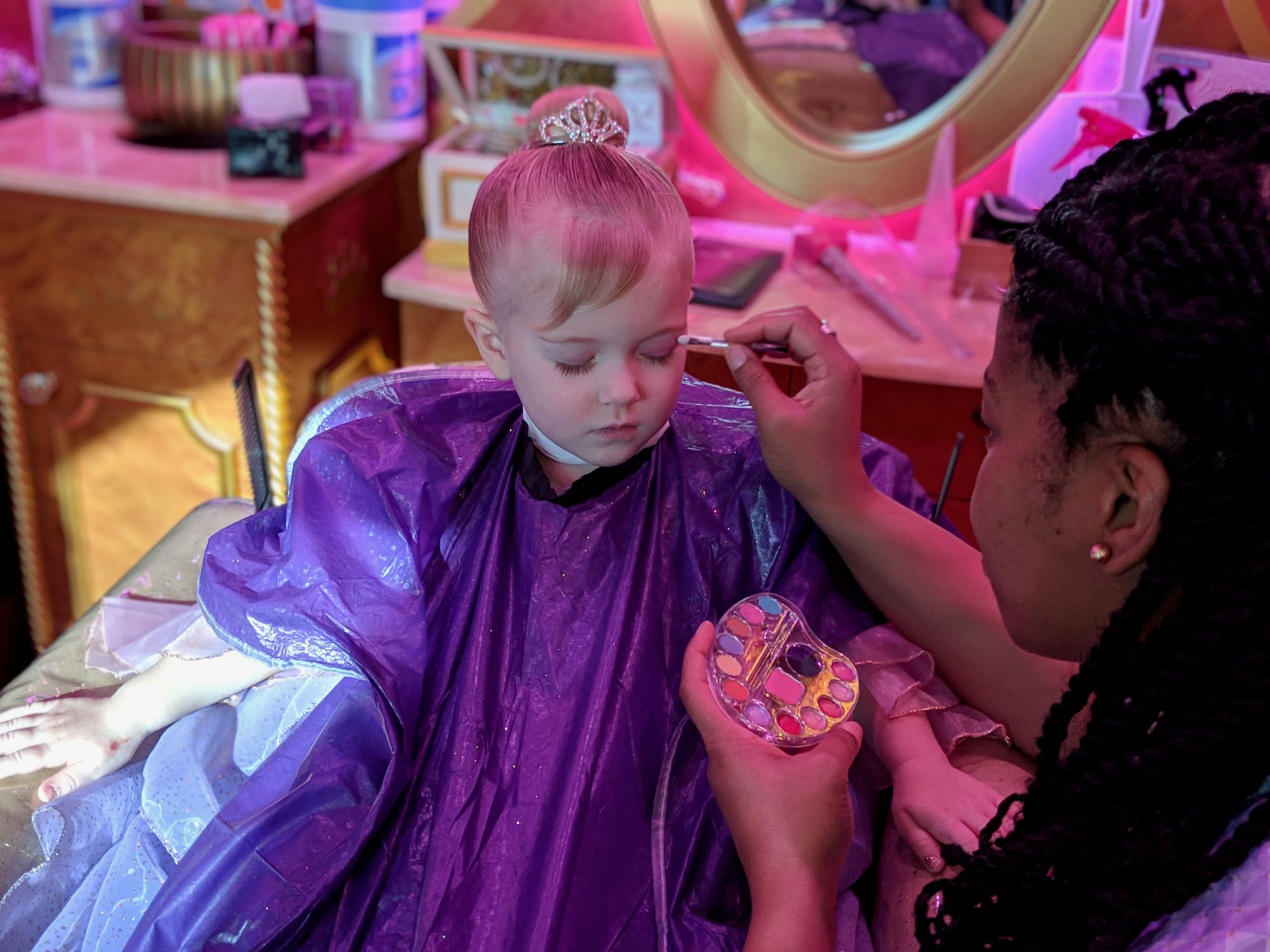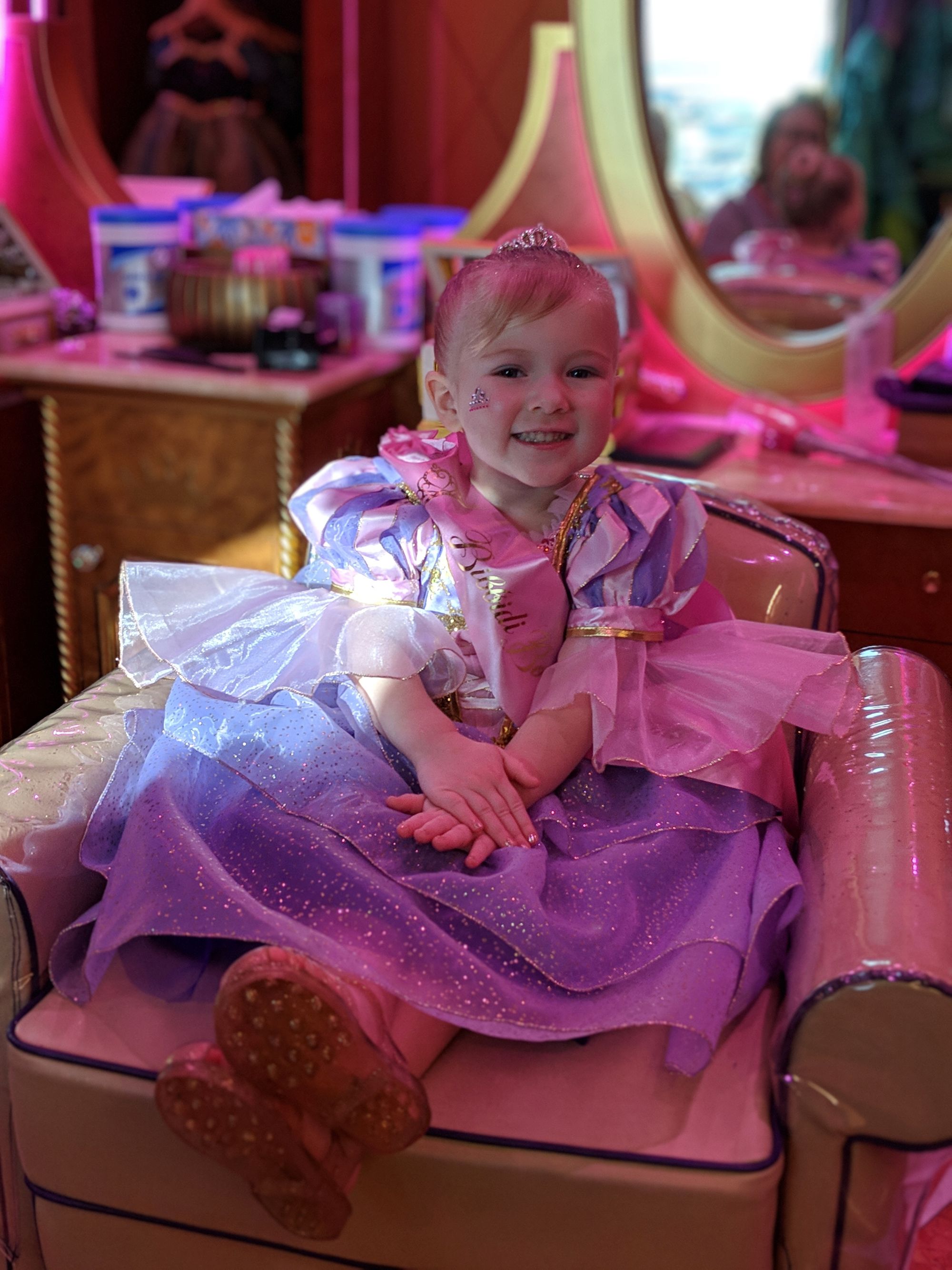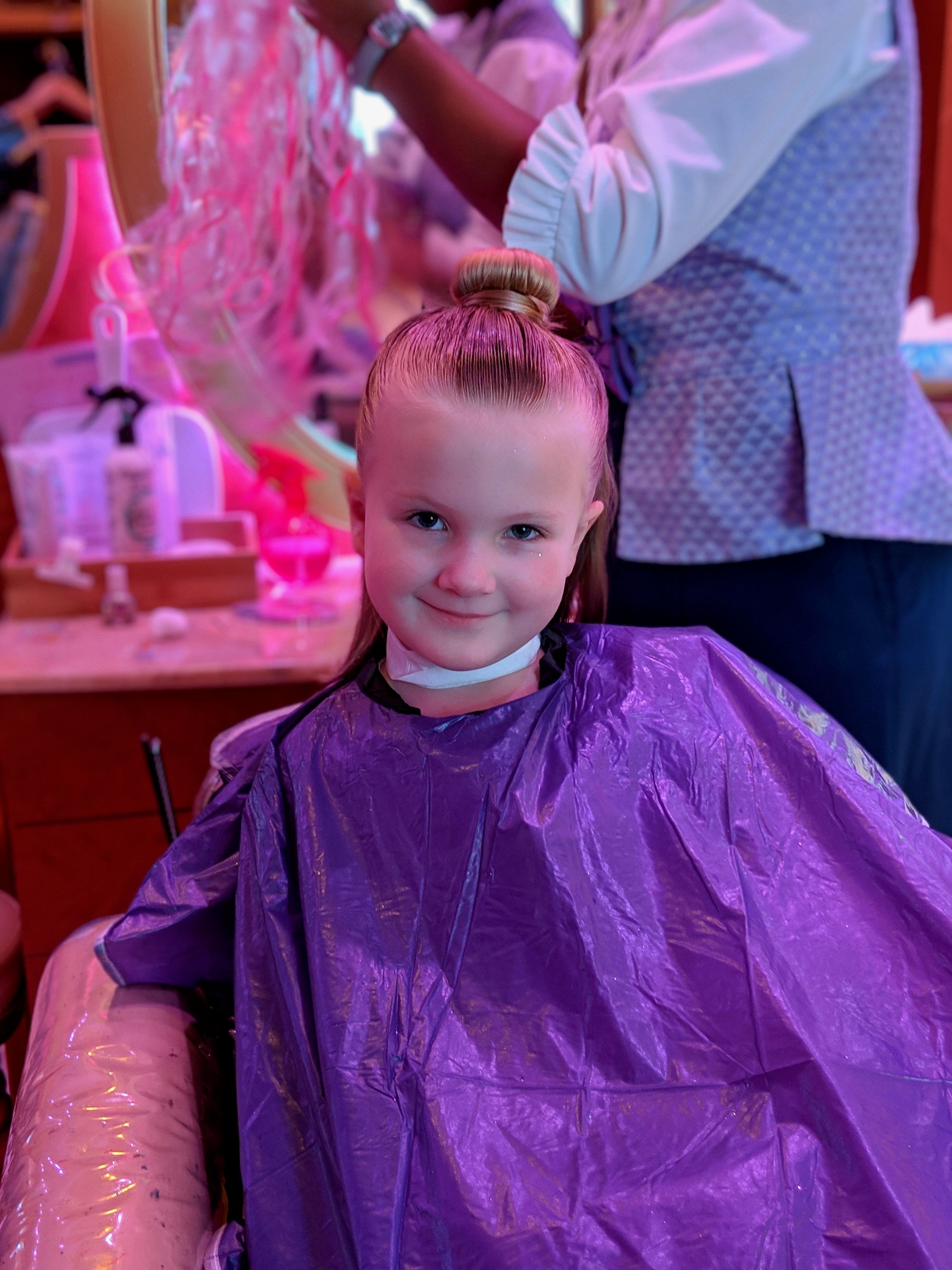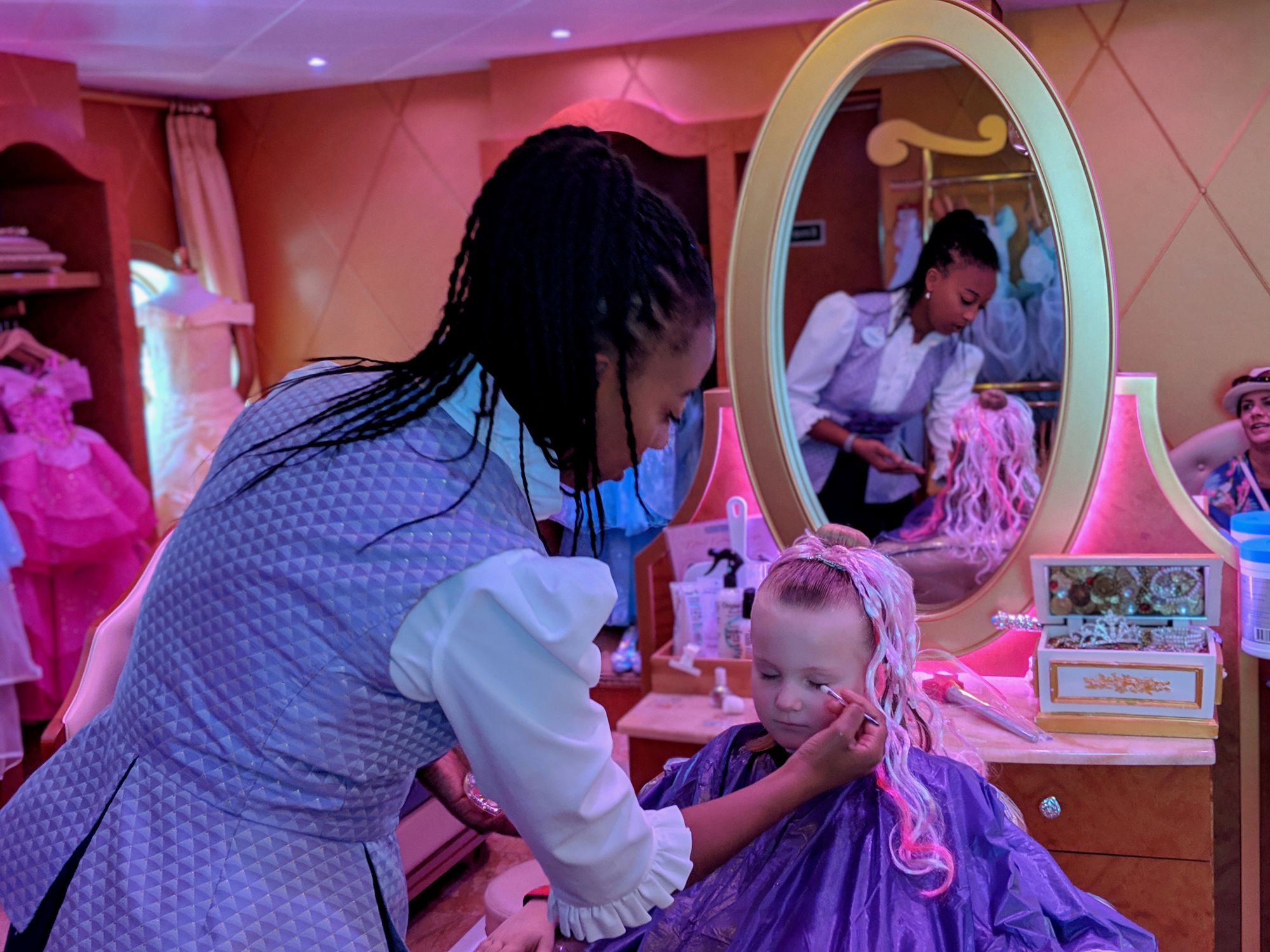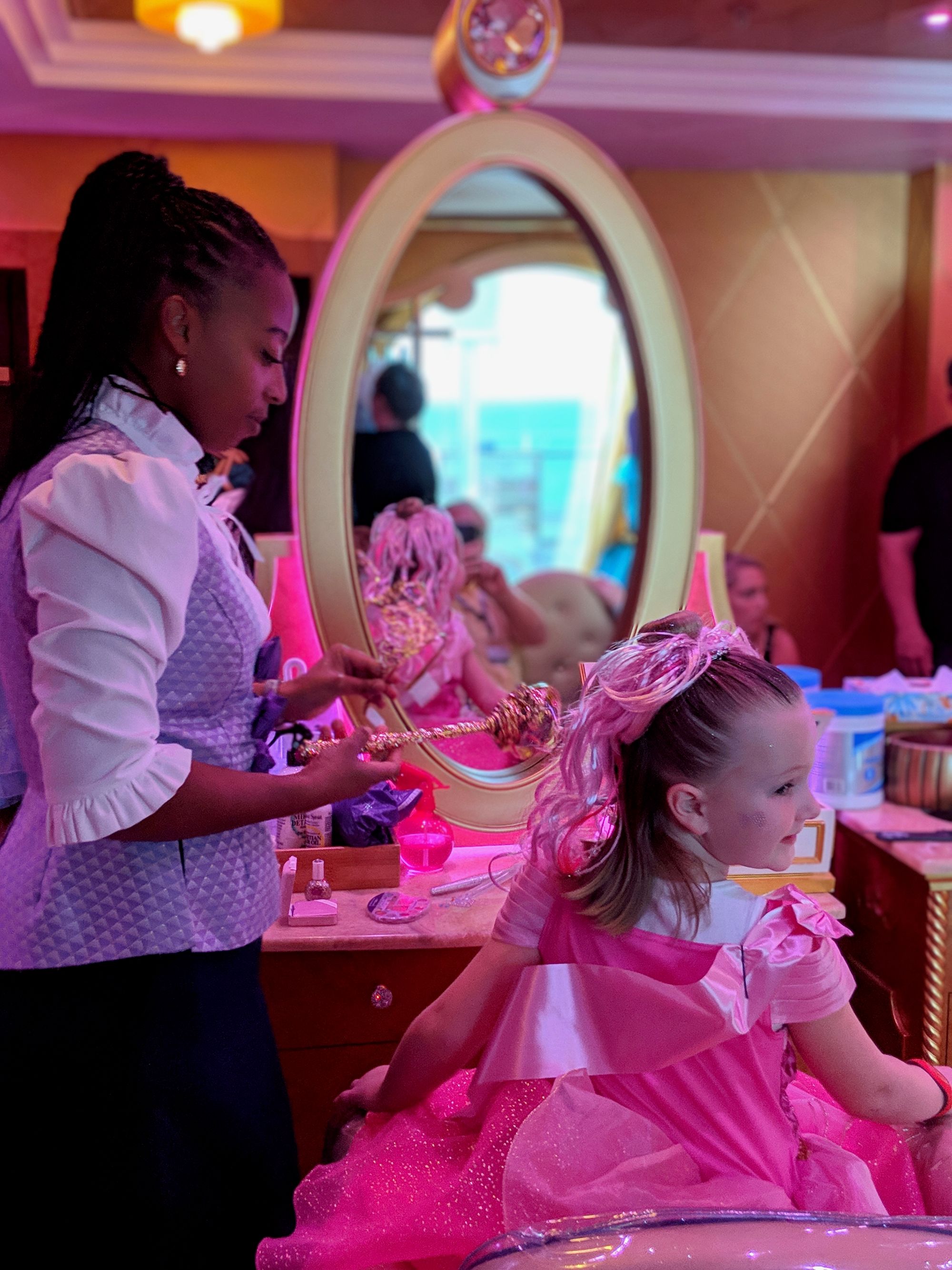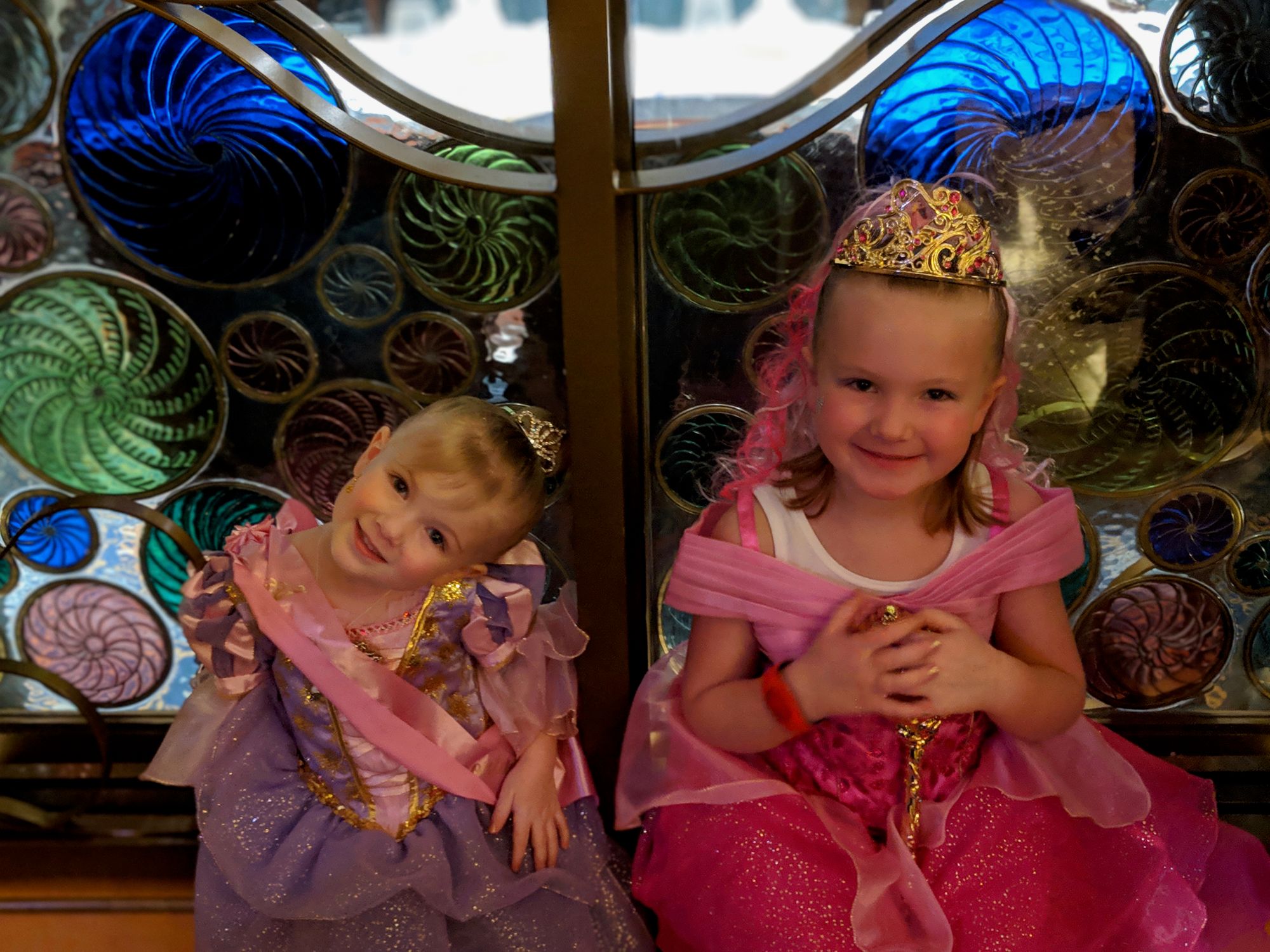 This is one of my favorite pictures from the cruise. It's not very often we all get dressed up. ♥️