chocolate and a waterfall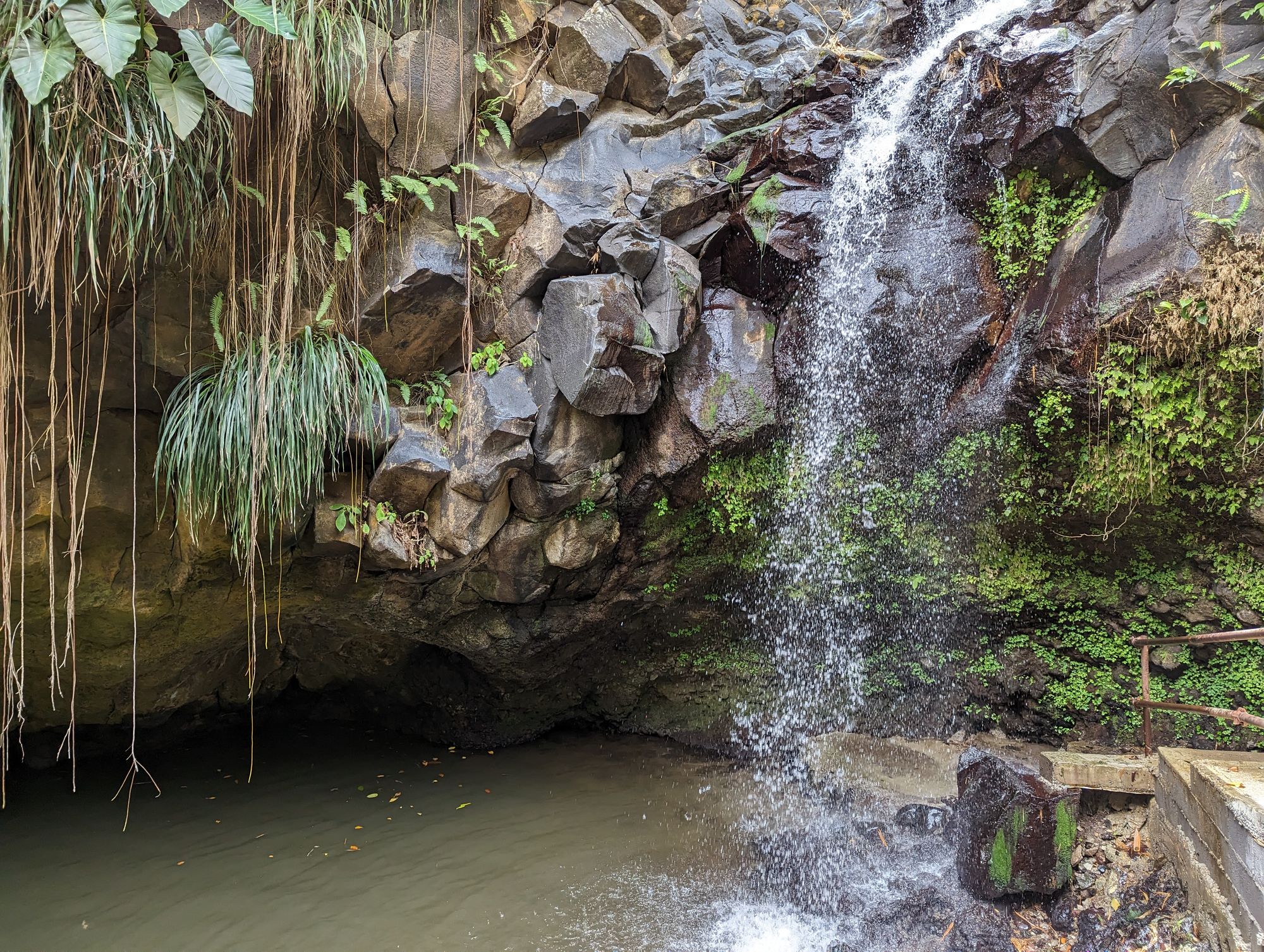 Our first stop this morning took us to the House of Chocolate. Emma has been wanting to go here for weeks. It is a boutique, cafe and mini-museum all about the history of chocolate.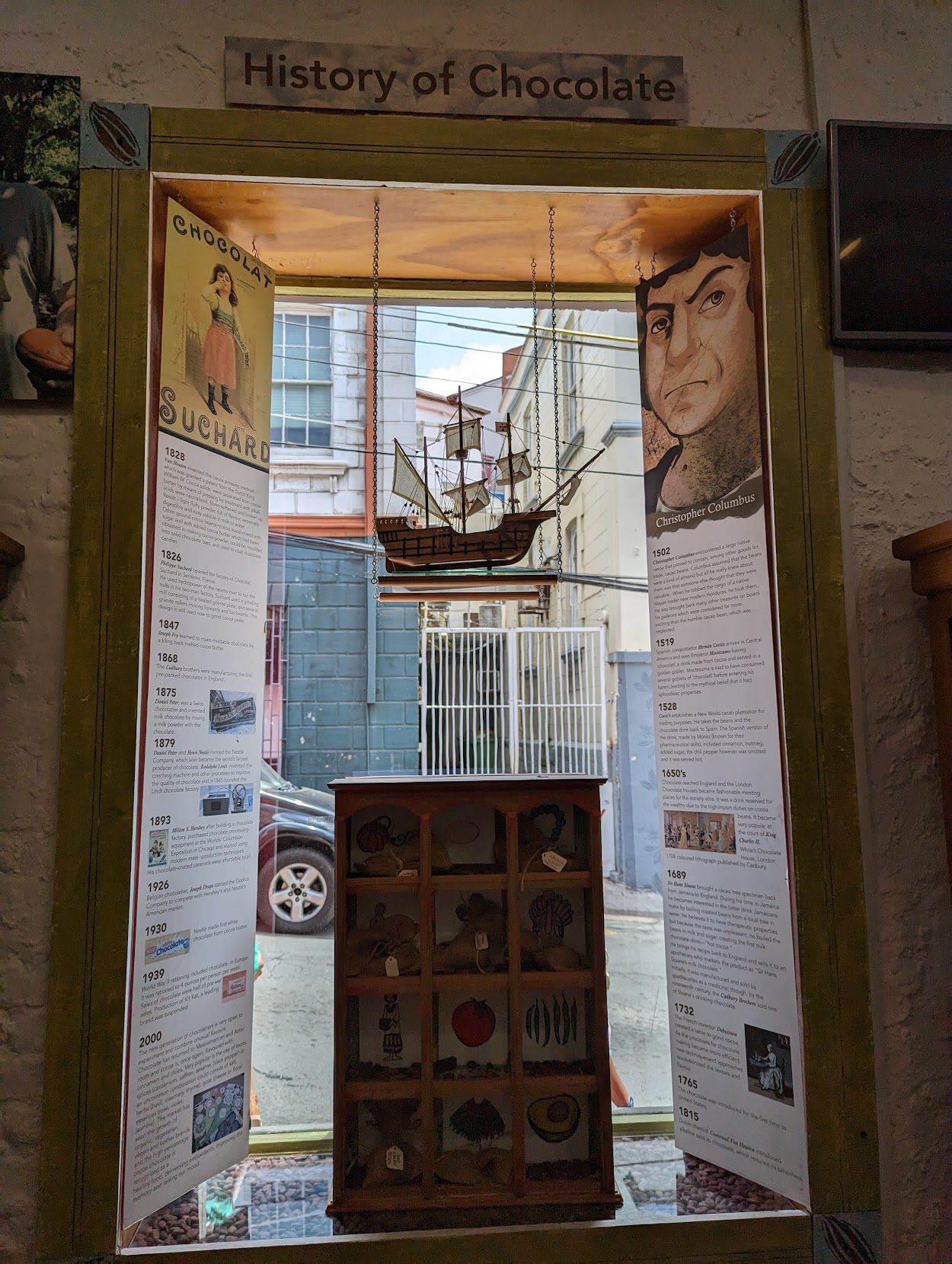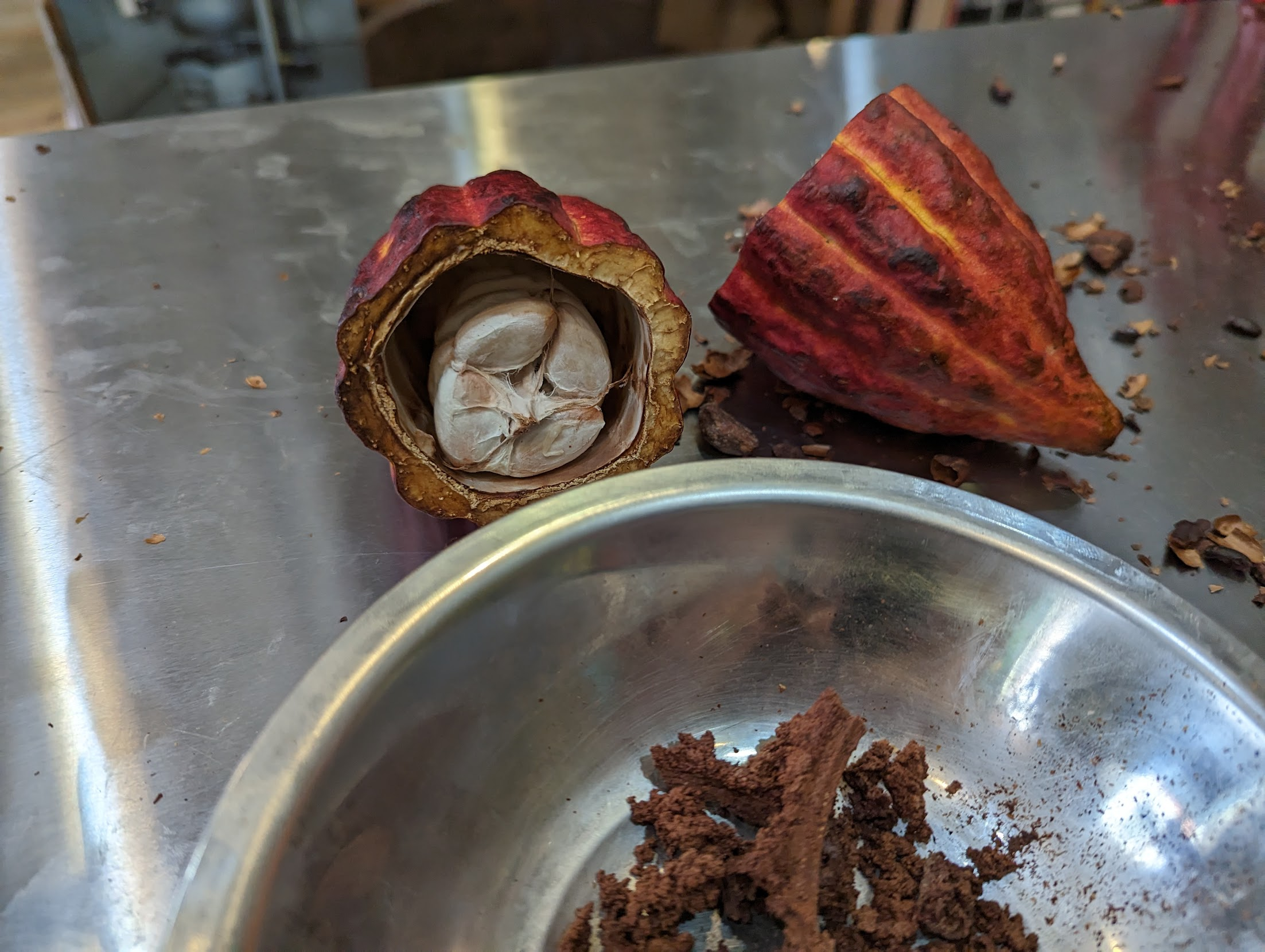 Fun fact for Austin: Cacao trees were first introduced in Grenada in 1714 by the French.
After learning about chocolate we headed to check out one of the waterfalls we haven't been to yet.
Another fun fact for Austin: Grenada has 18 waterfalls (we have been to 2 so far).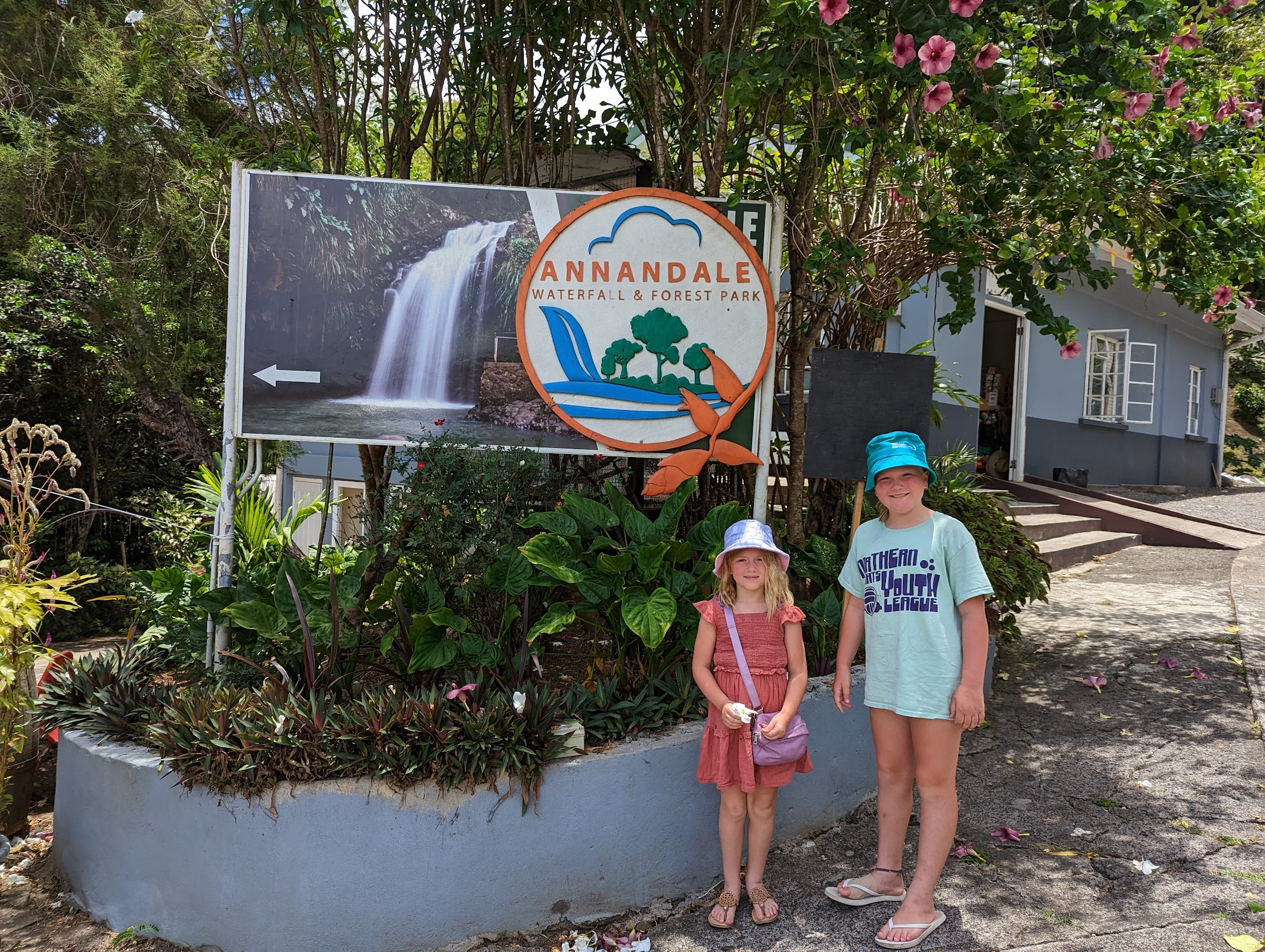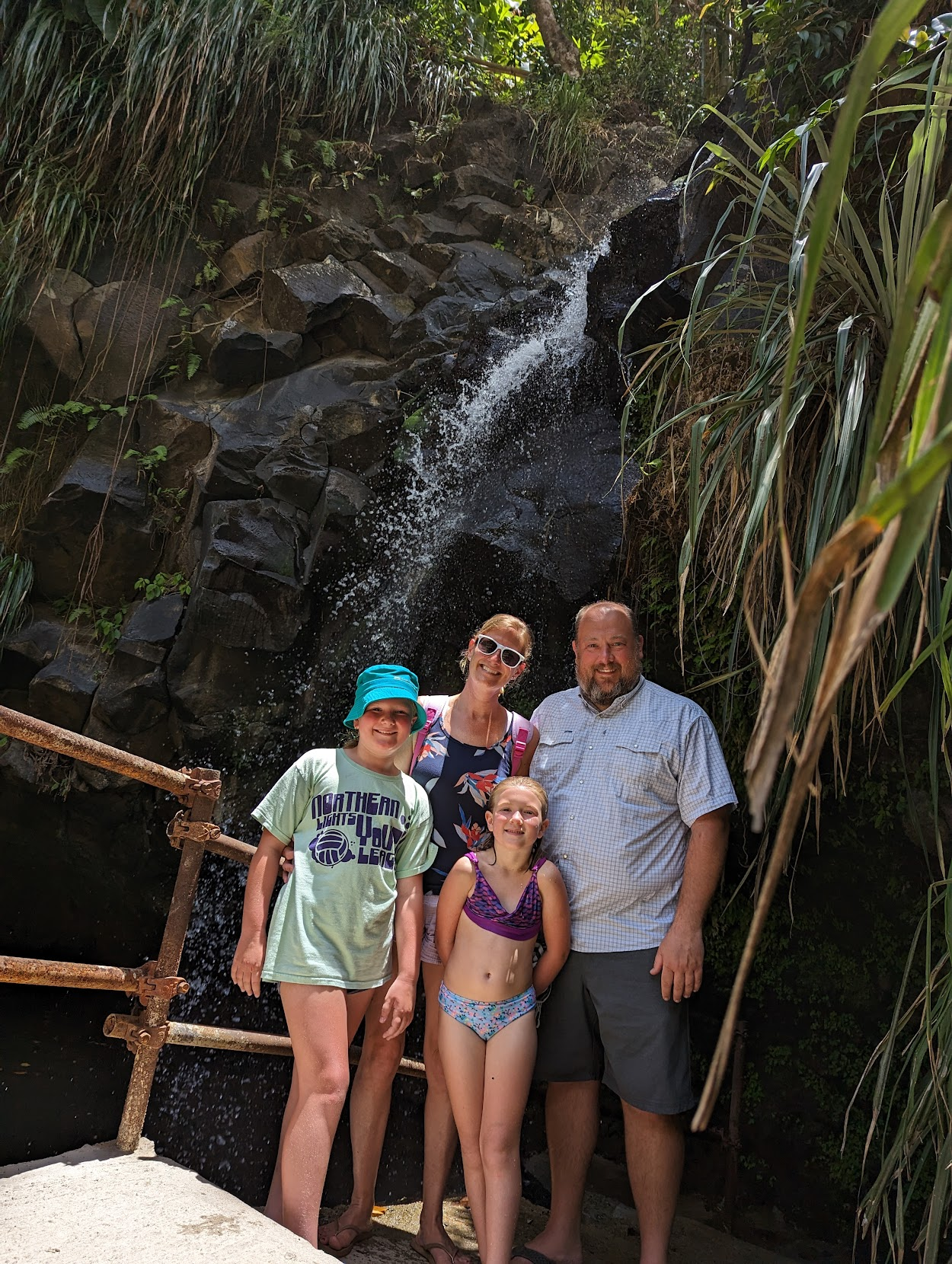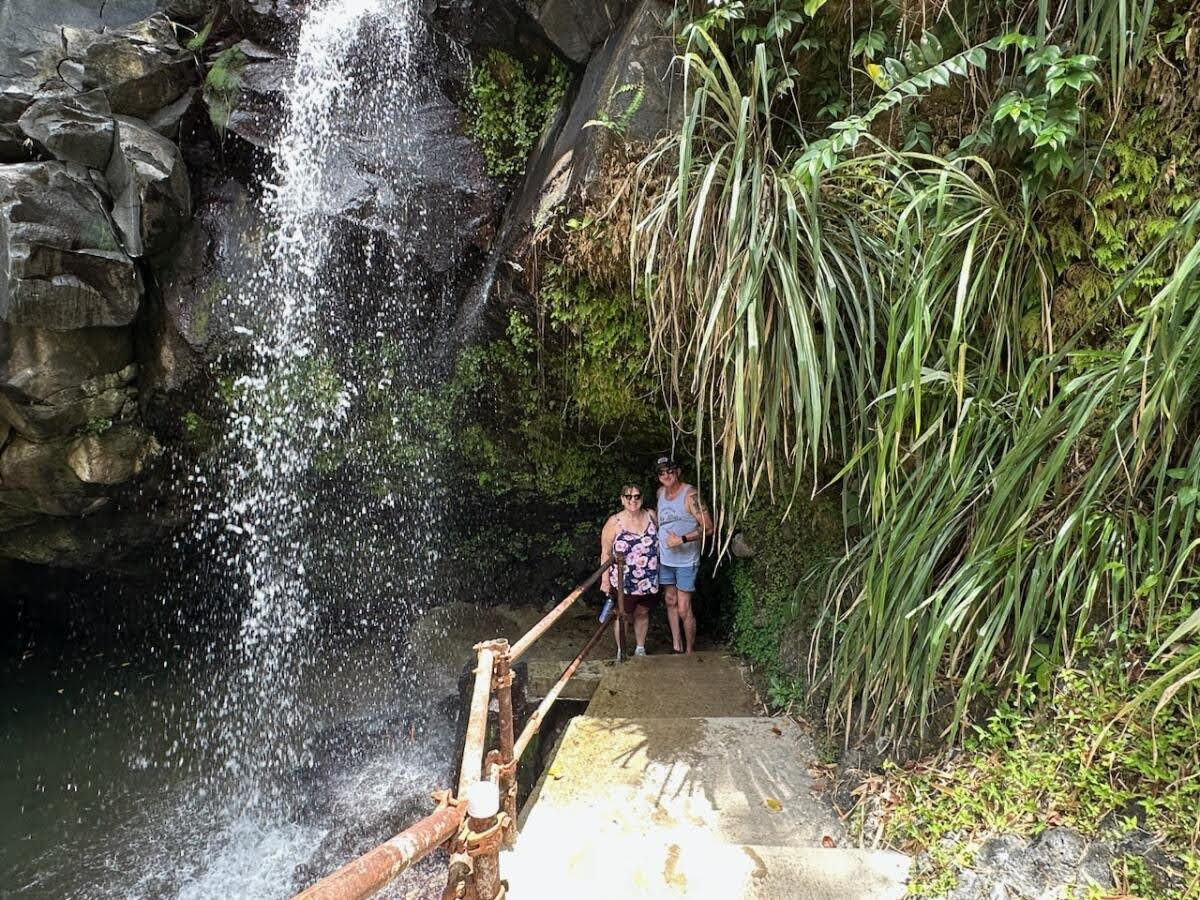 Emma was a great sport and kept her foot out of the water.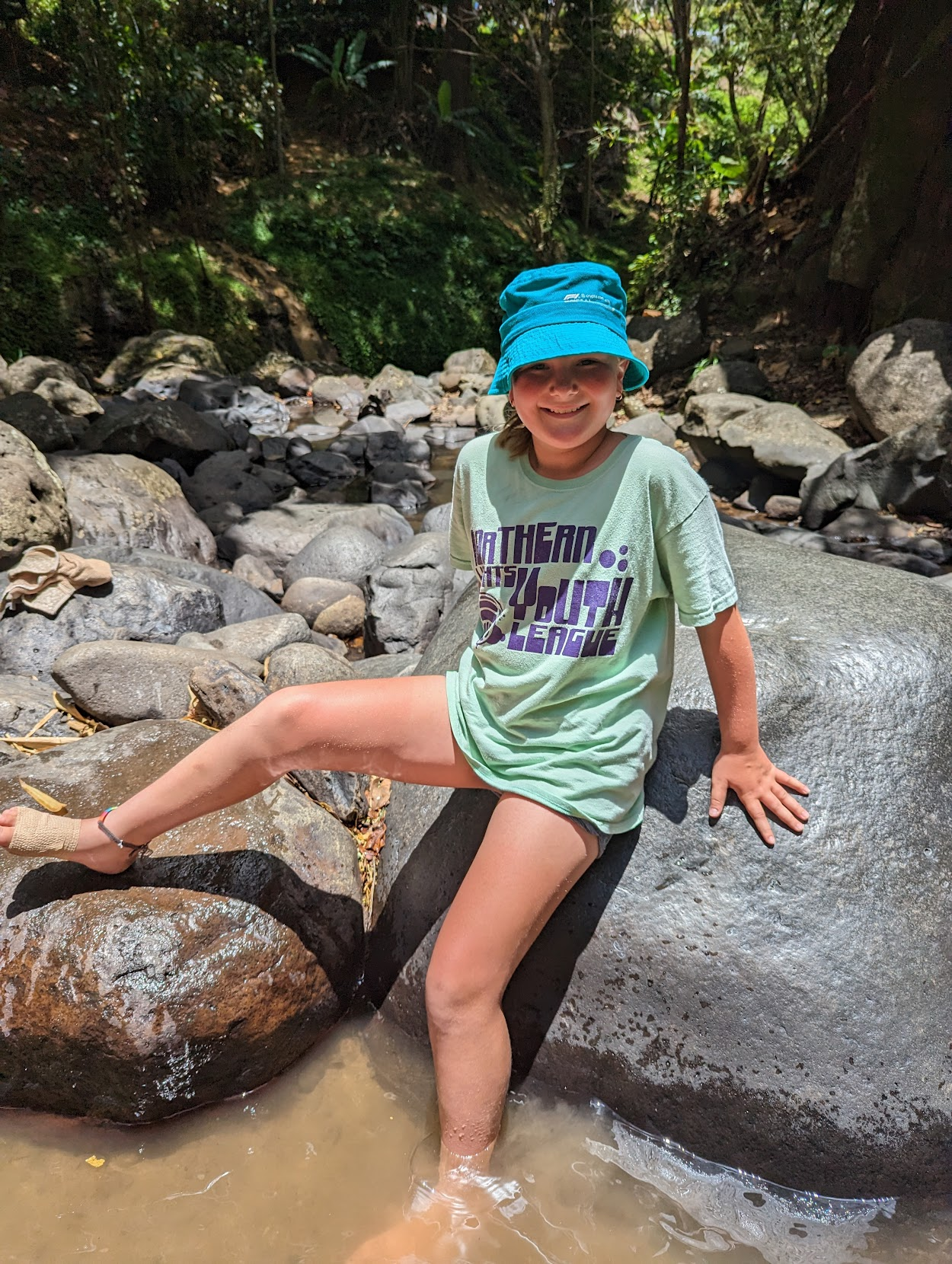 Meanwhile Olivia has become quite the little daredevil.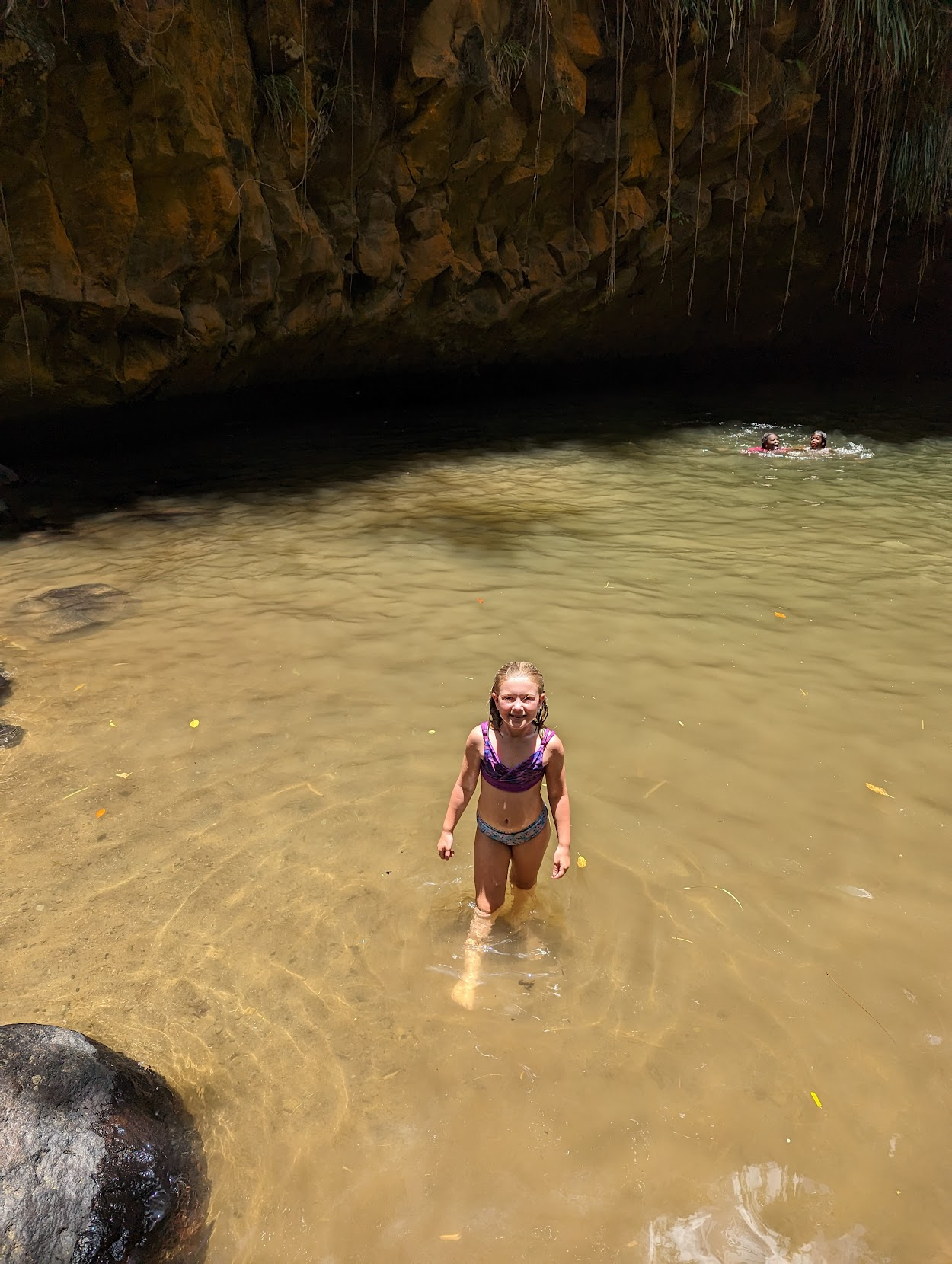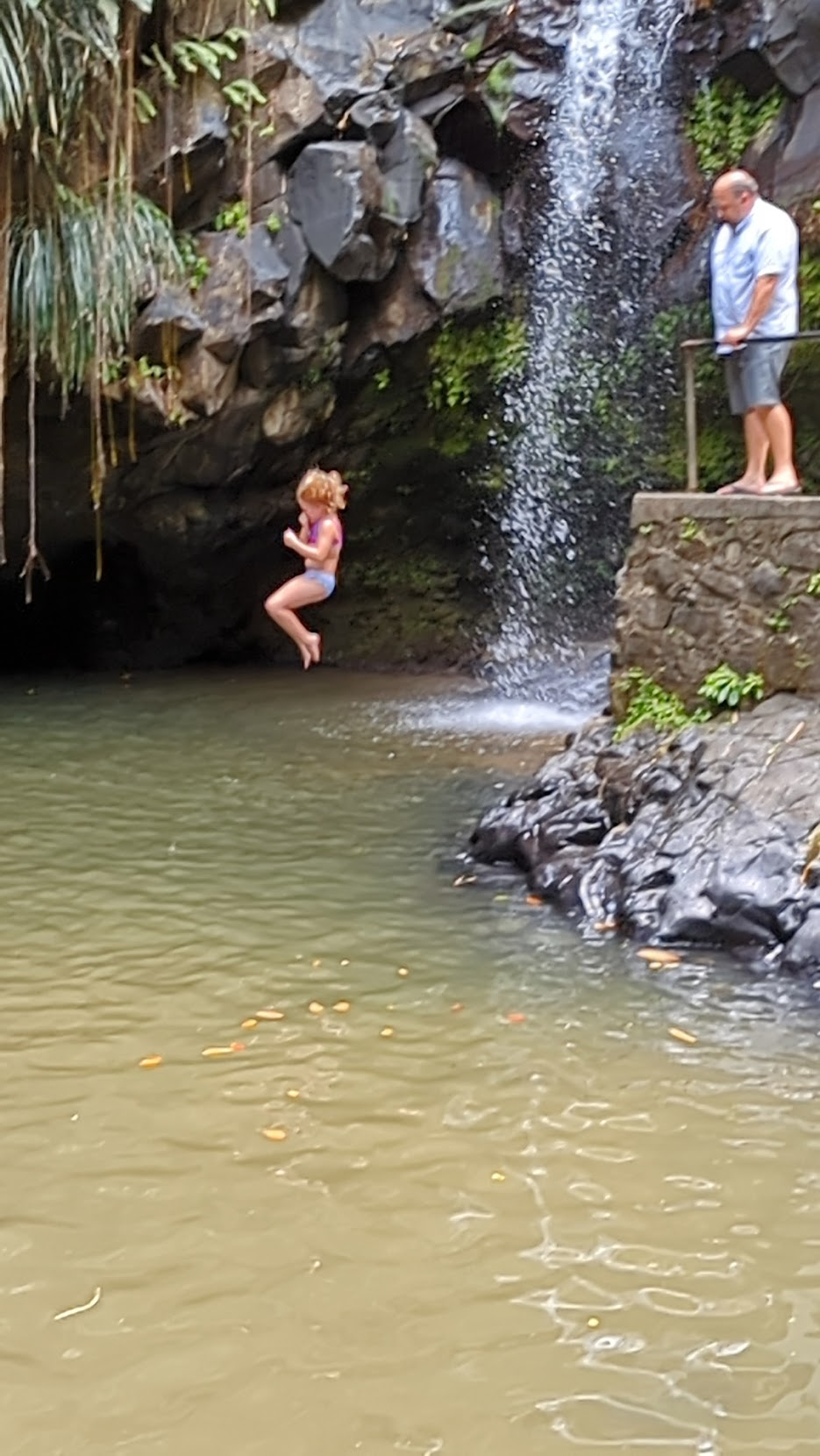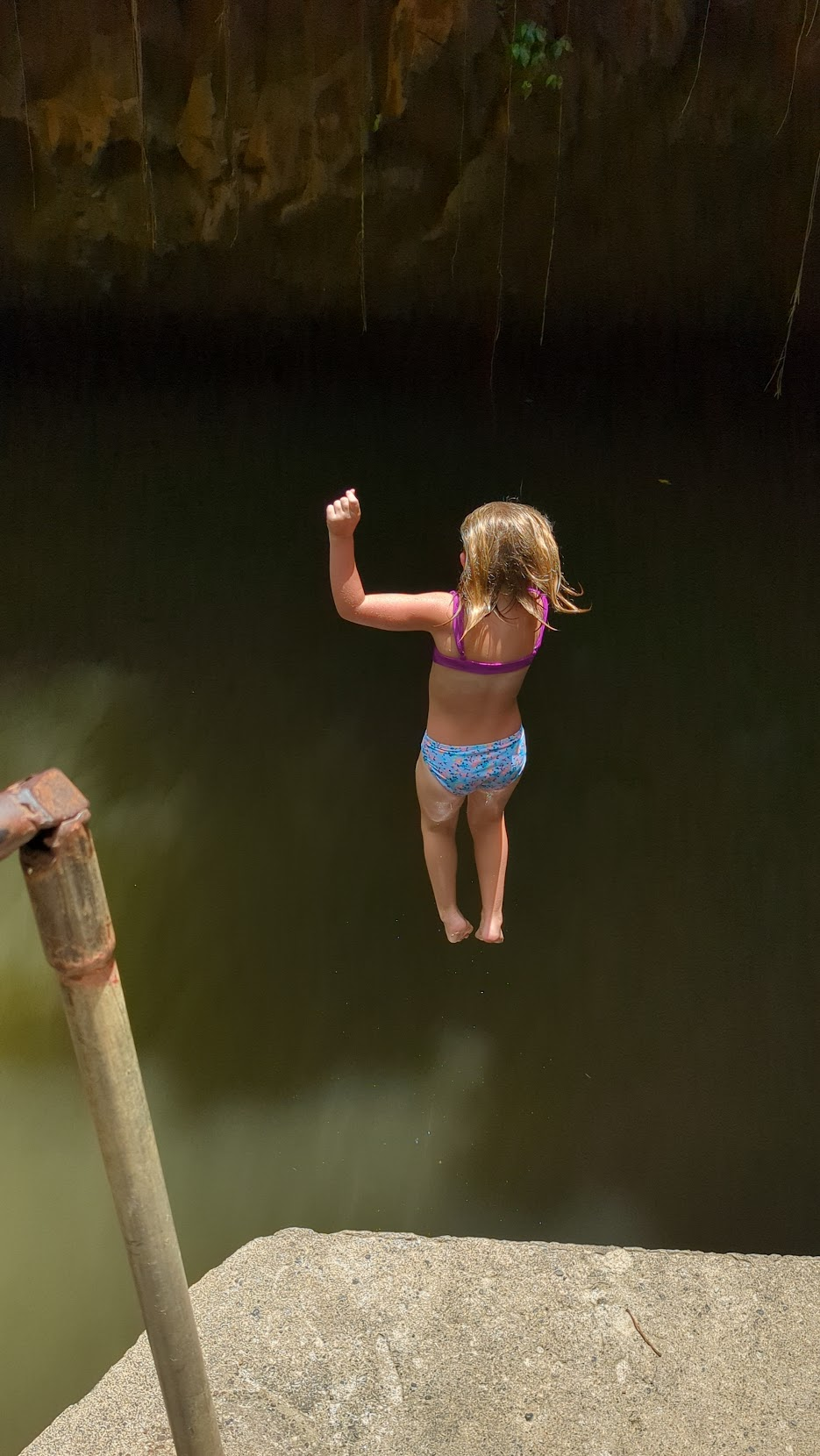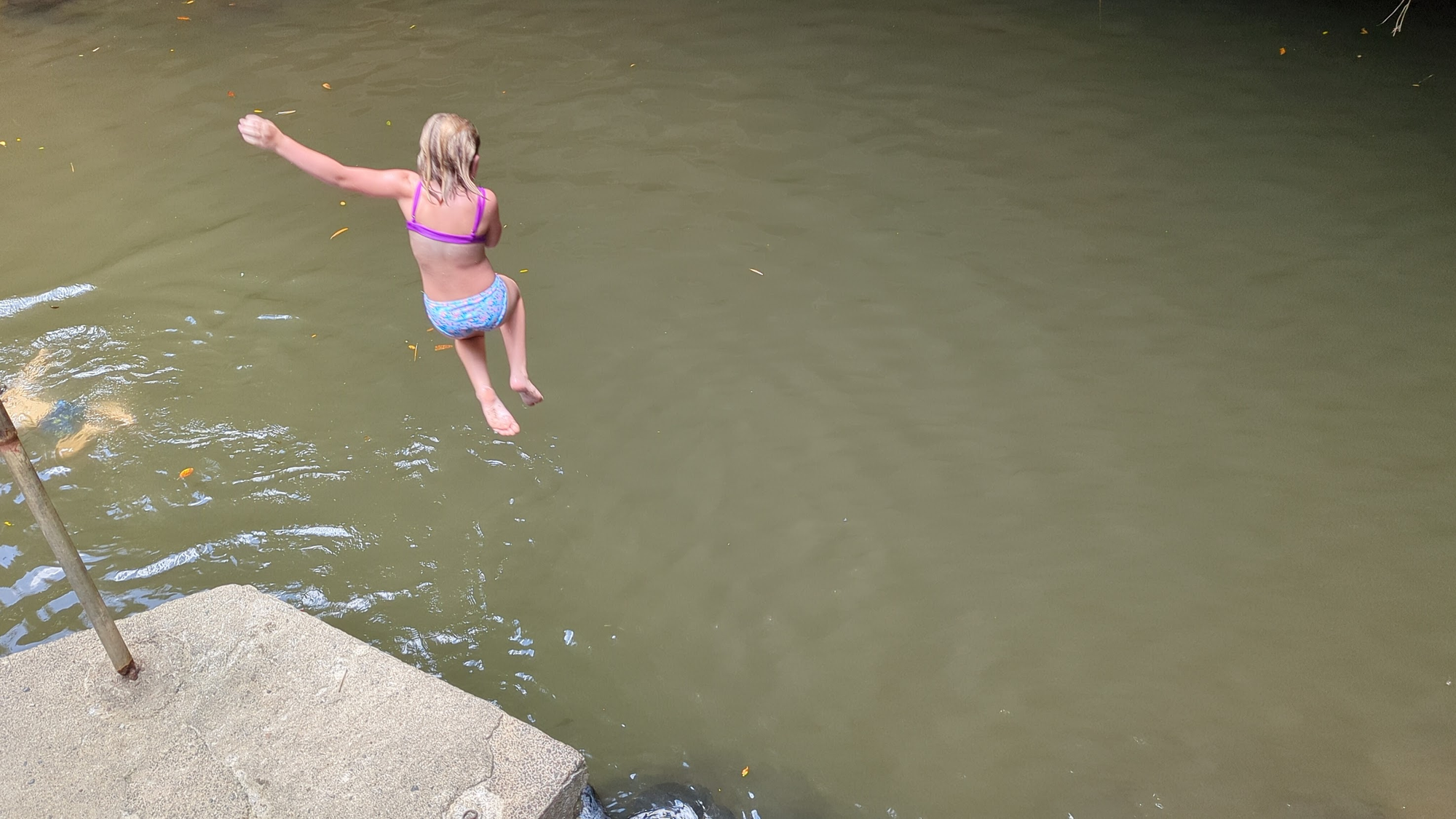 There is a guy that will jump from the top (30 feet) for a tip. We watched him jump at least 3 times. Nope... not for me.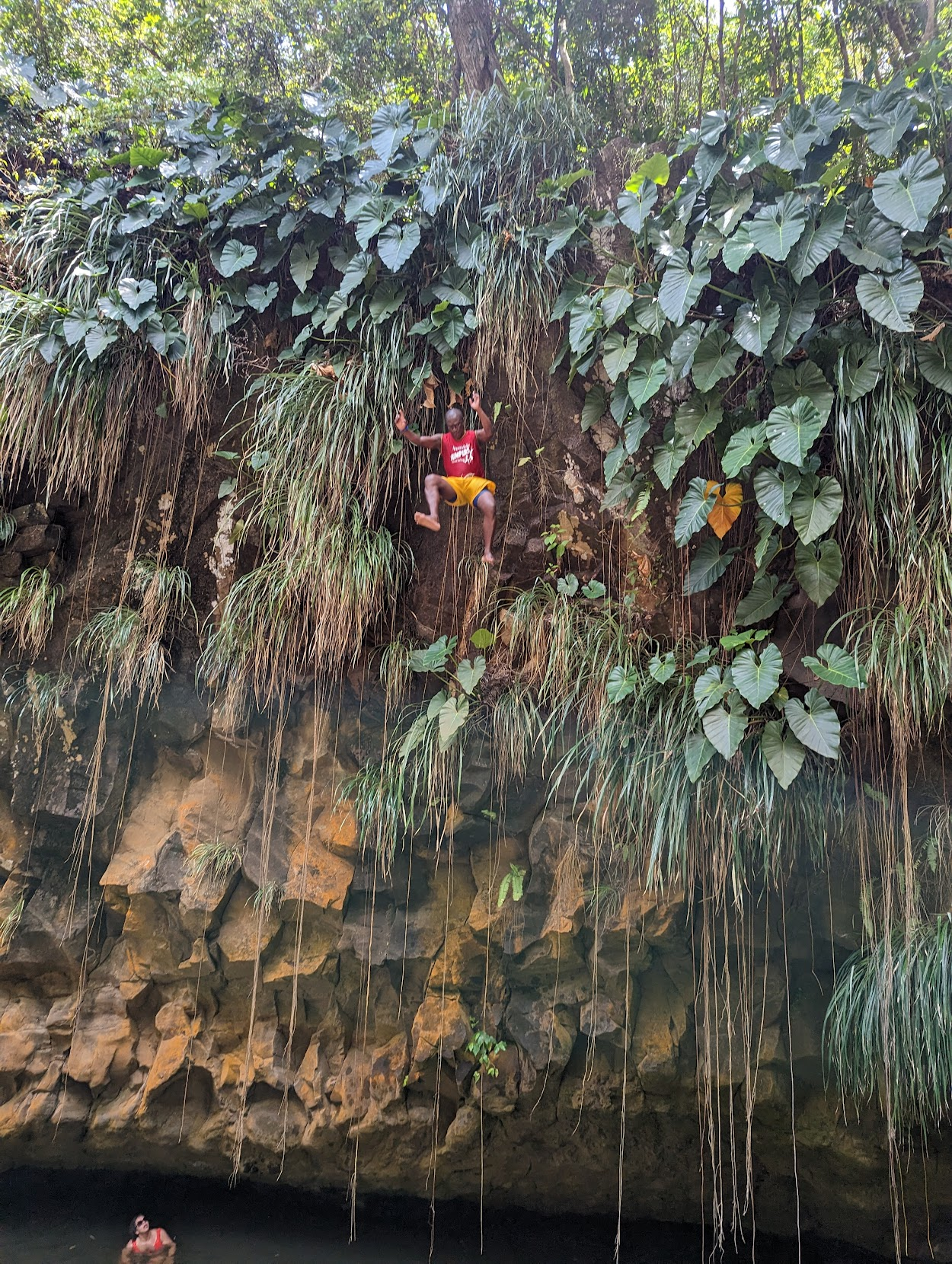 Afterward we checked out a new part of town that surprisingly we hadn't been to yet and got refreshments. It is near the university and the entire complex was made out of shipping containers. It was pretty cool and had a bunch of different food options.