Emma and Olivia sleep right next to each other on the bus. Everyone was sleeping good until Emma had a bad dream at 4 AM and woke Olivia up. I tried everything, but she wouldn't go back to sleep. I've had a fever since Thursday night, so 5 hours of sleep wasn't making me feel any better. I was powering through it with Advil and water, but then Emma started coughing and sneezing like crazy. After a fun day at the campground we decided to pack up and head home for the night so everyone could get a good nights sleep and hopefully start feeling a little better.
The campground has a manmade lake. The water was freezing, but Emma didn't care. Olivia didn't make it quite as long.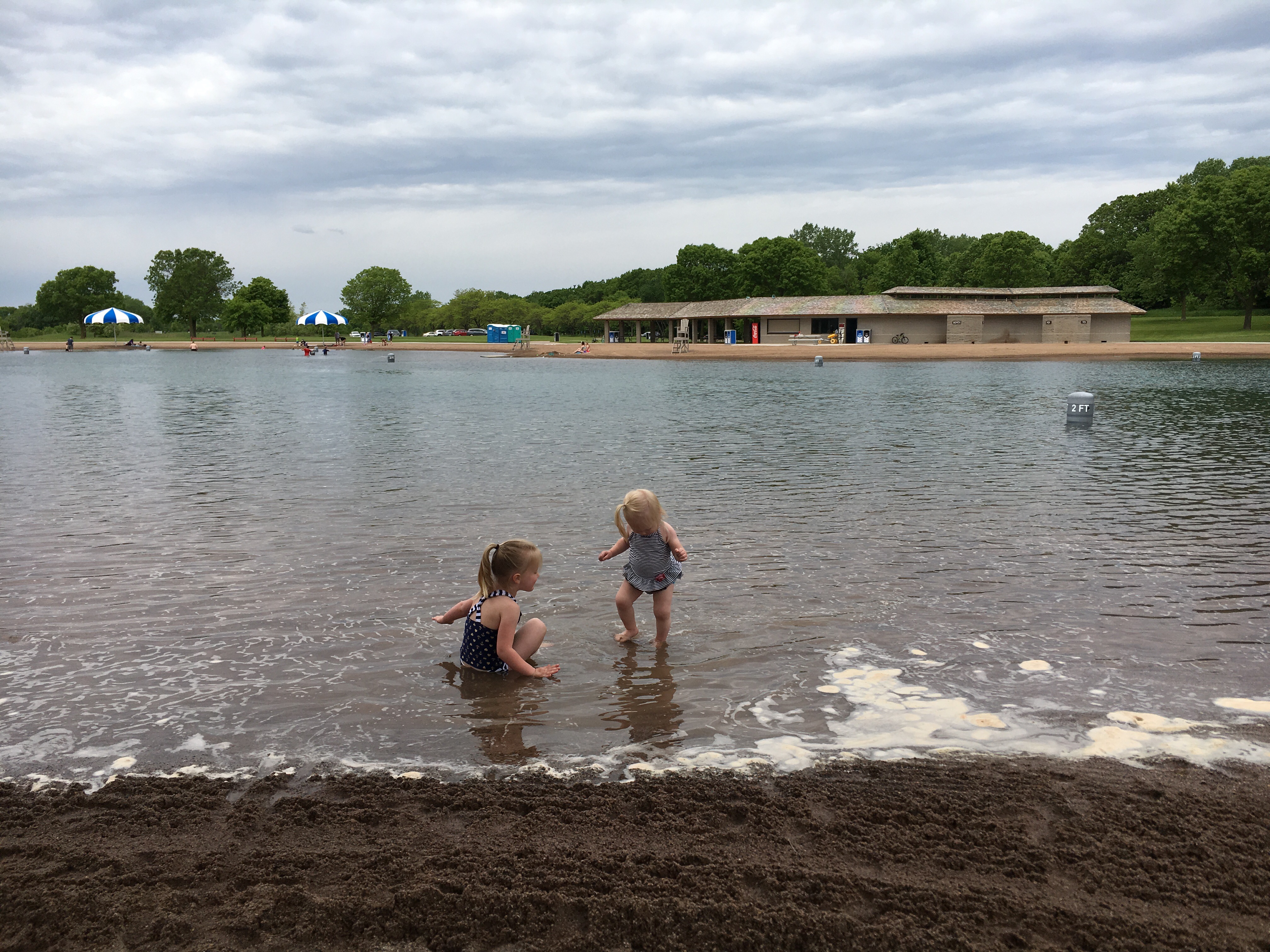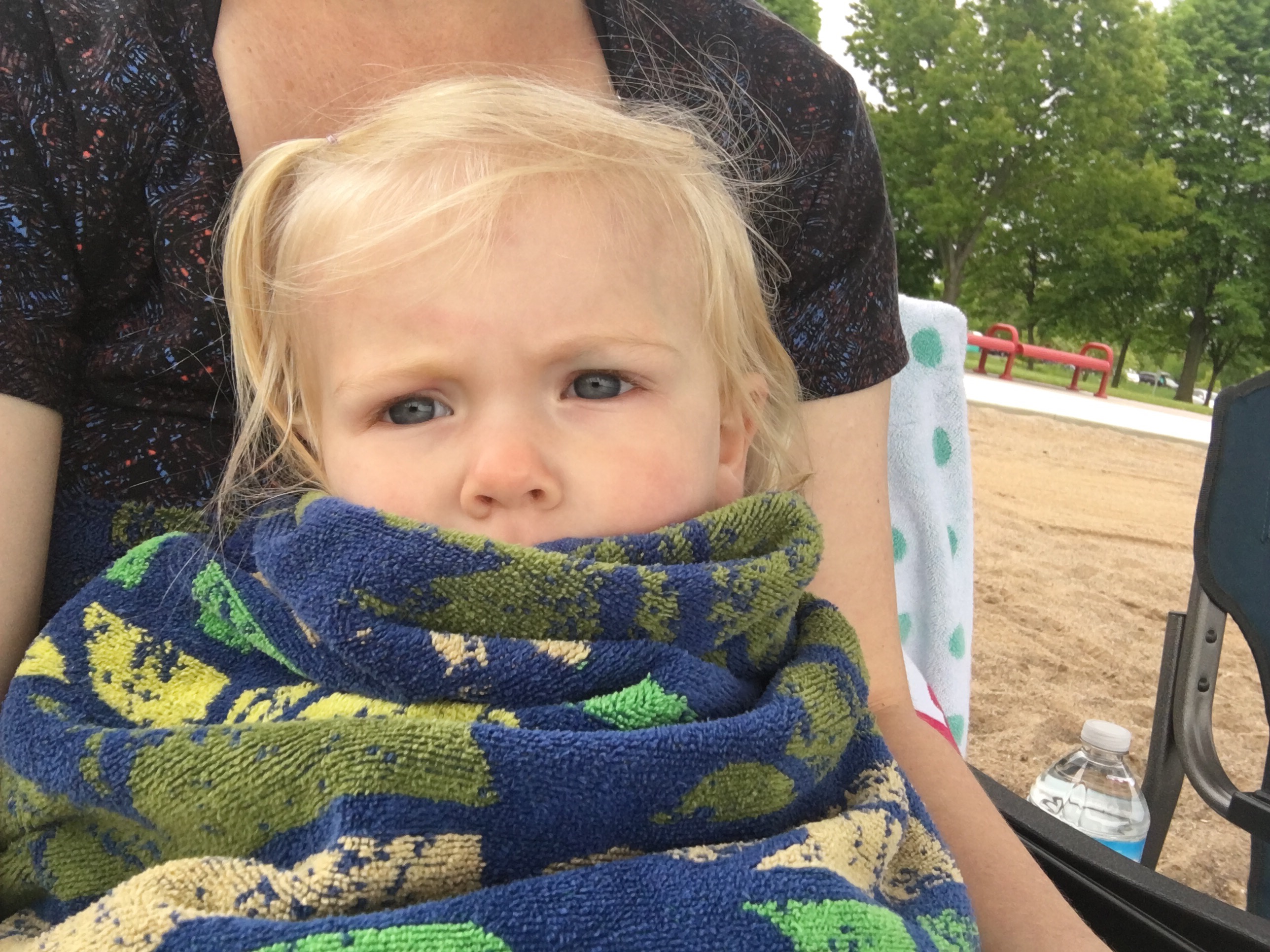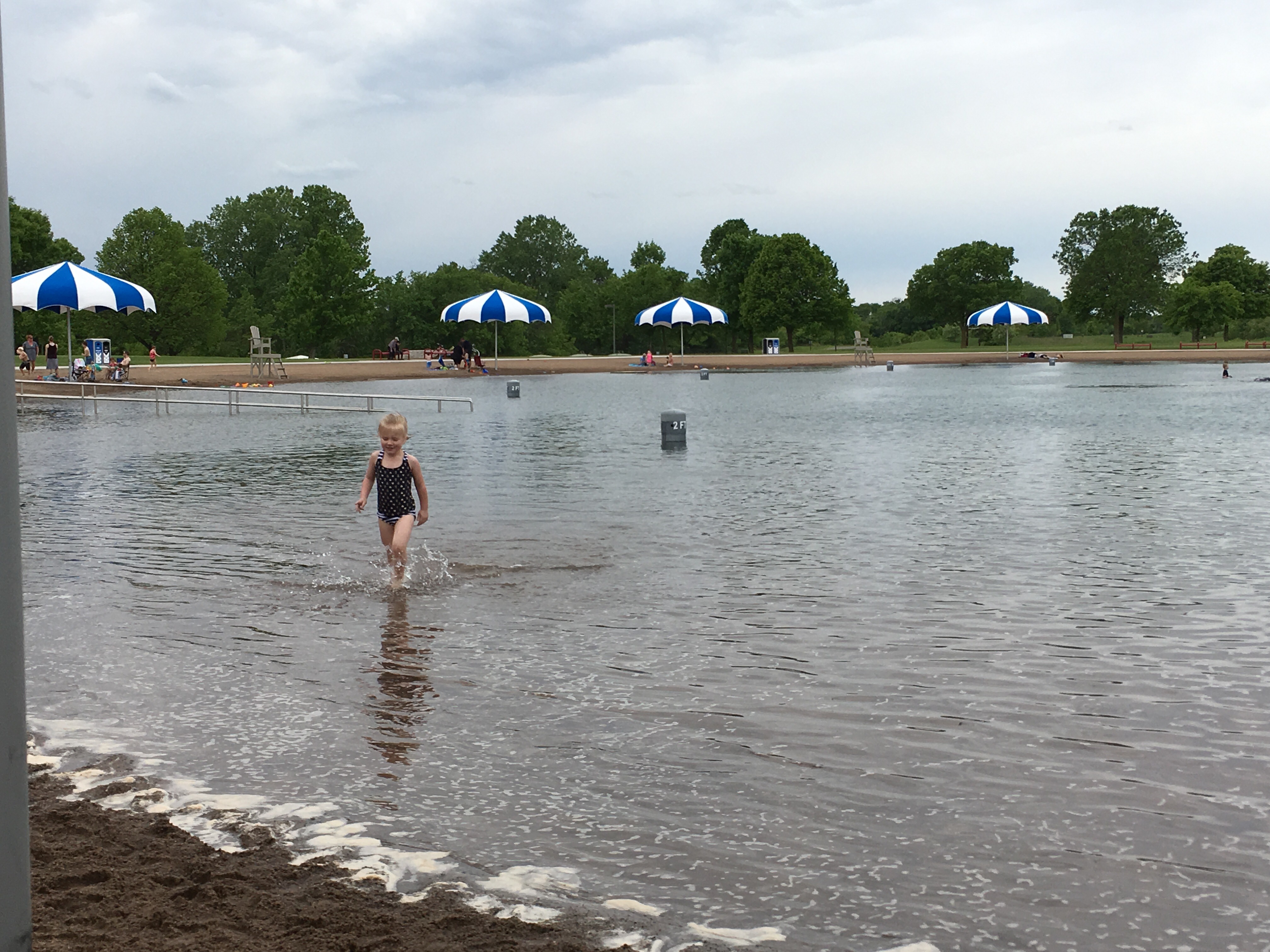 Olivia thinks everything is makeup… even dry erase markers and chalk.