busy tuesday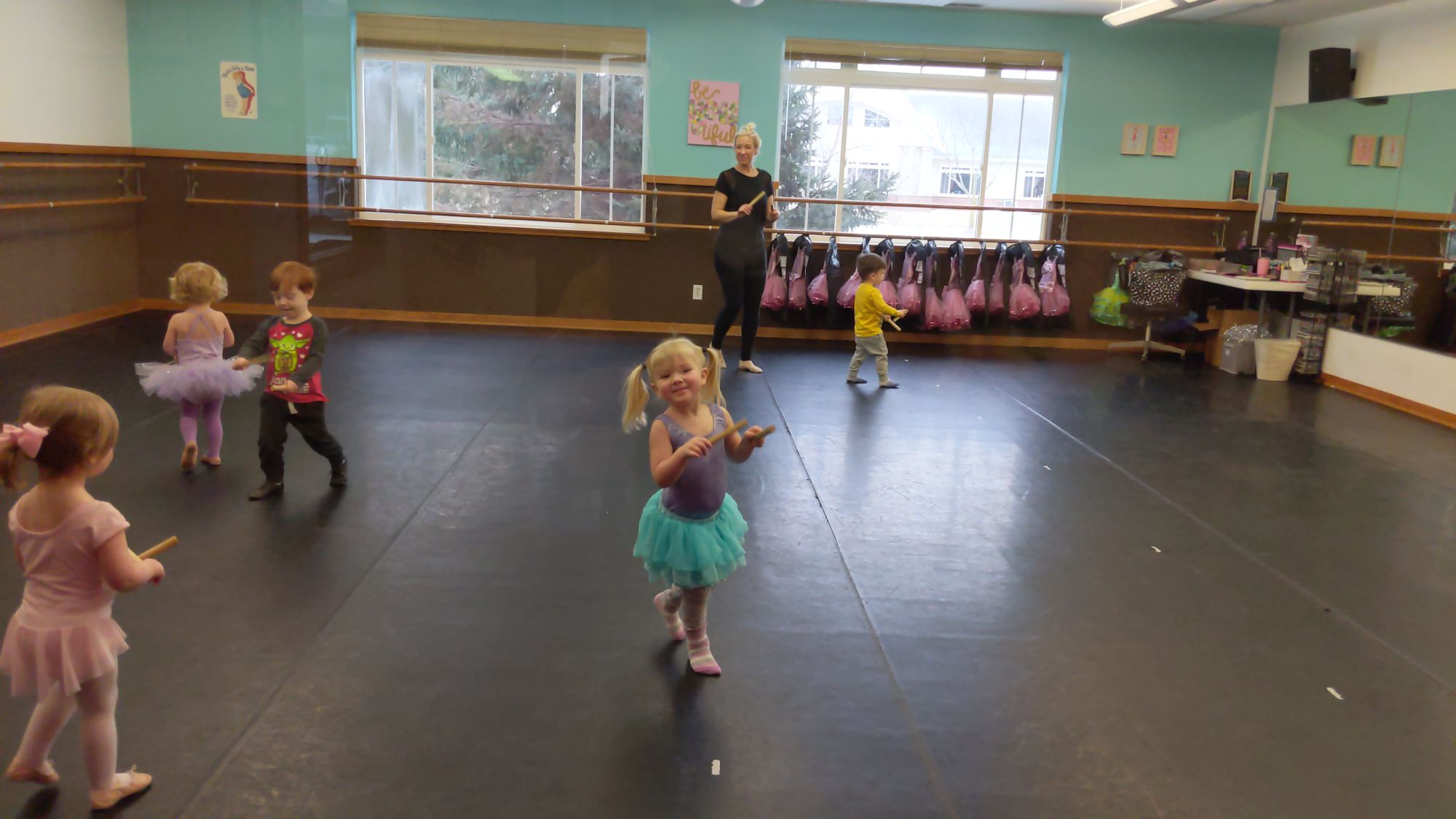 Last week we skipped Olivia's gymnastics class because Emma was home and I didn't want to drive in the snow. I scheduled her make up class for Tuesday afternoon, but first it was dance in the morning.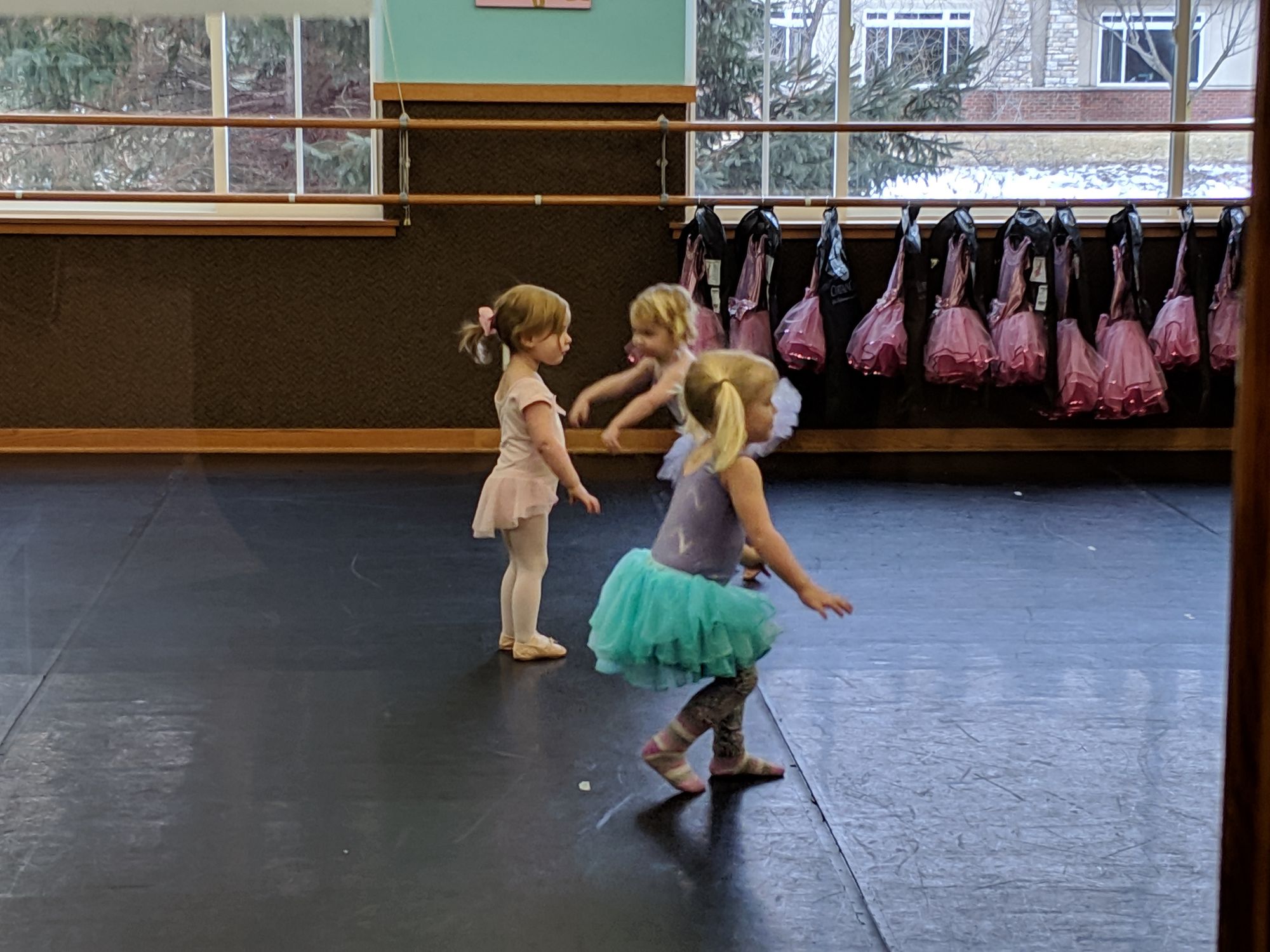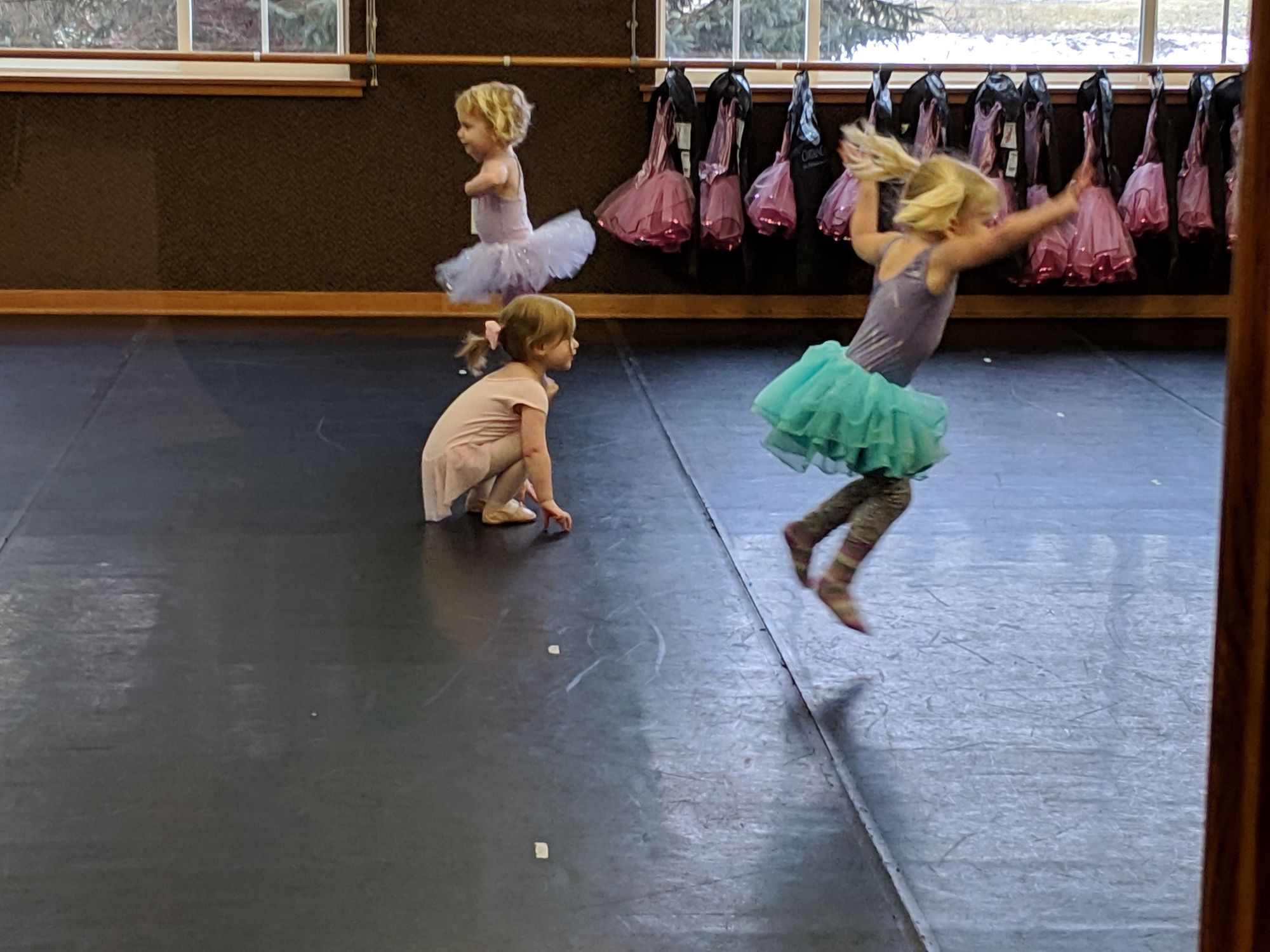 I didn't realize when I scheduled the gymnastics make up class that it was going to snow that afternoon. 😲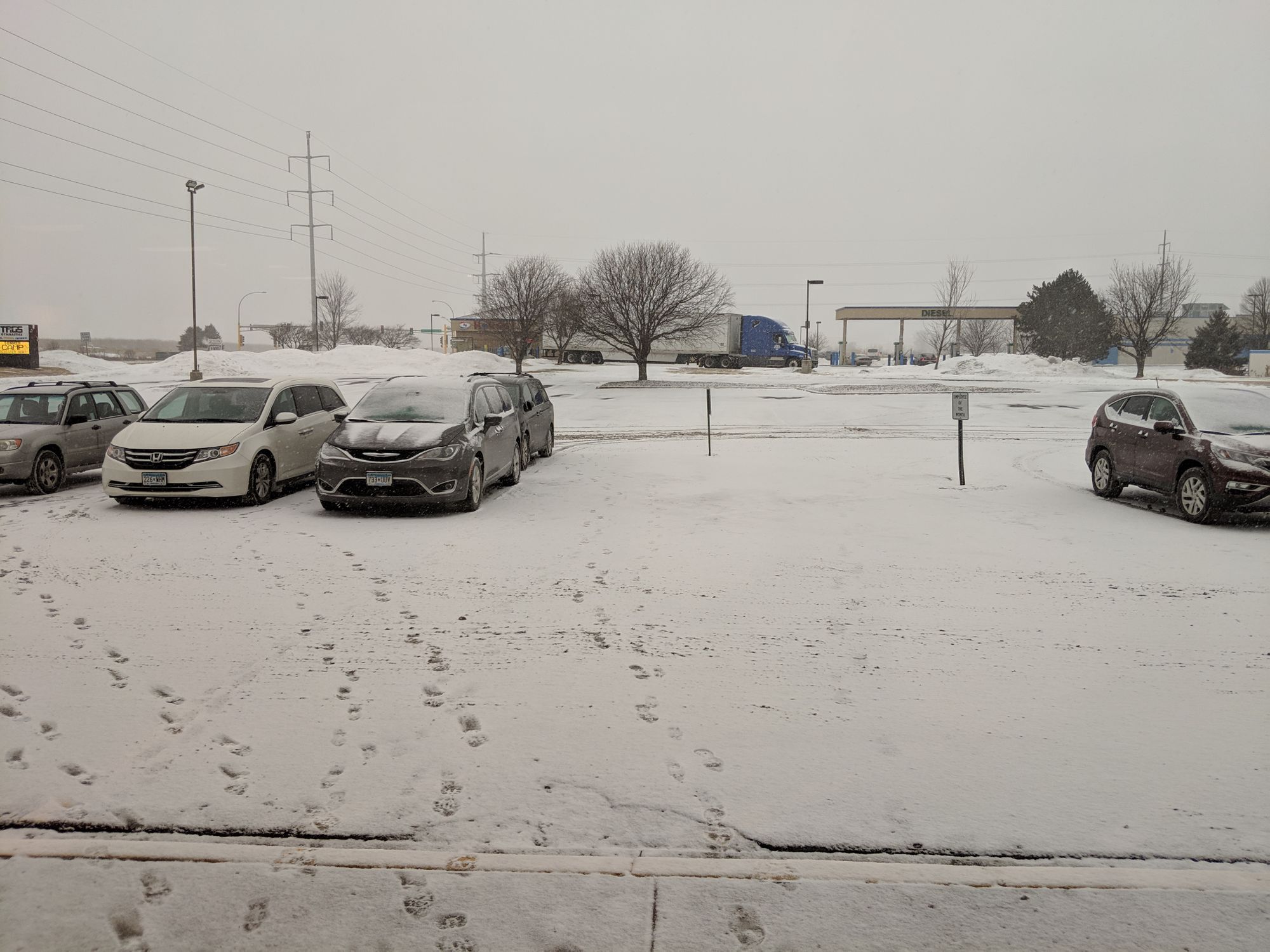 When we got to gymnastics they said Olivia was the only one for the 3s class, so she was going to get to do the 4s class. She was one excited girl... and she hung in there with all those 4 year olds! 💕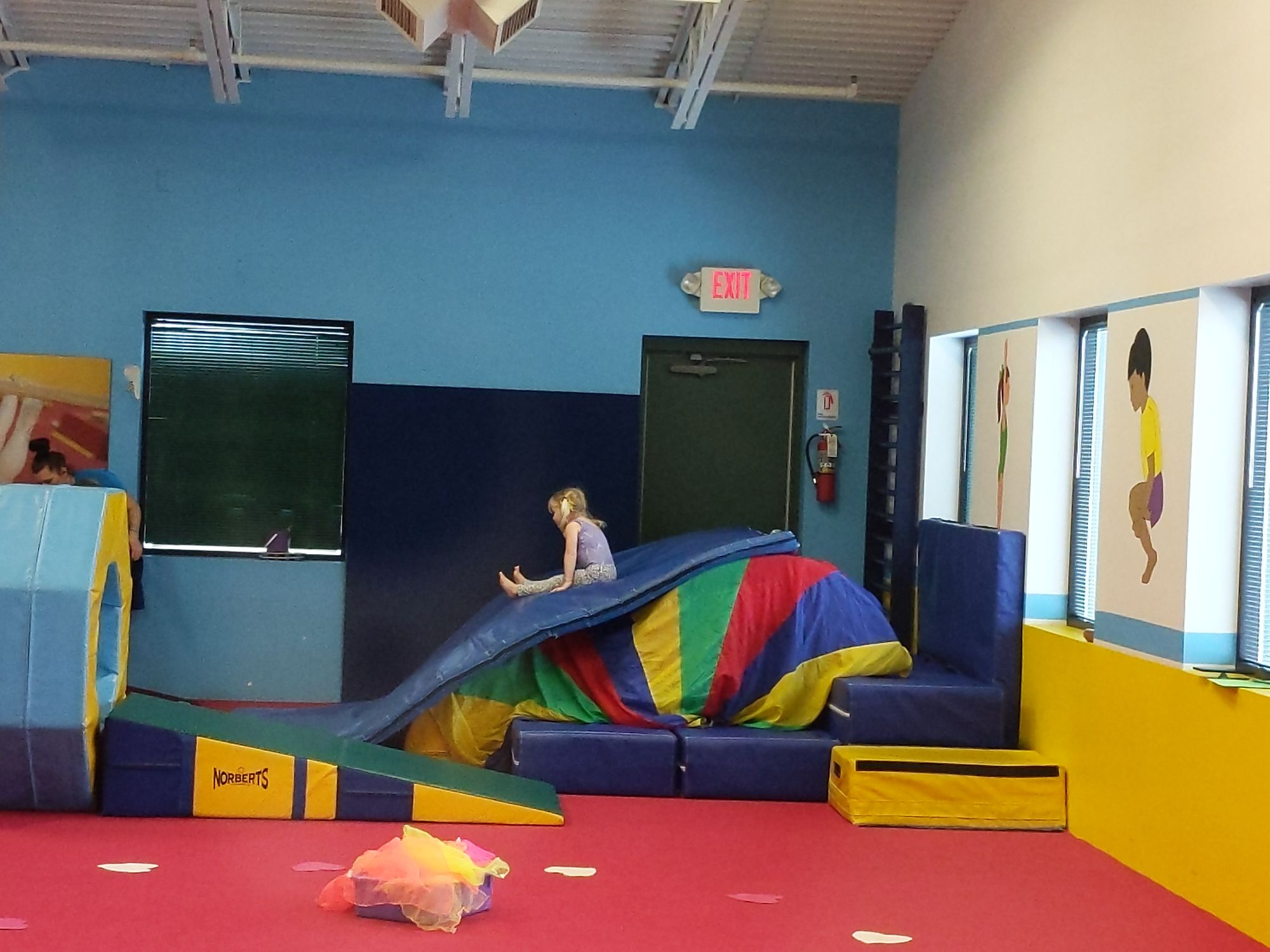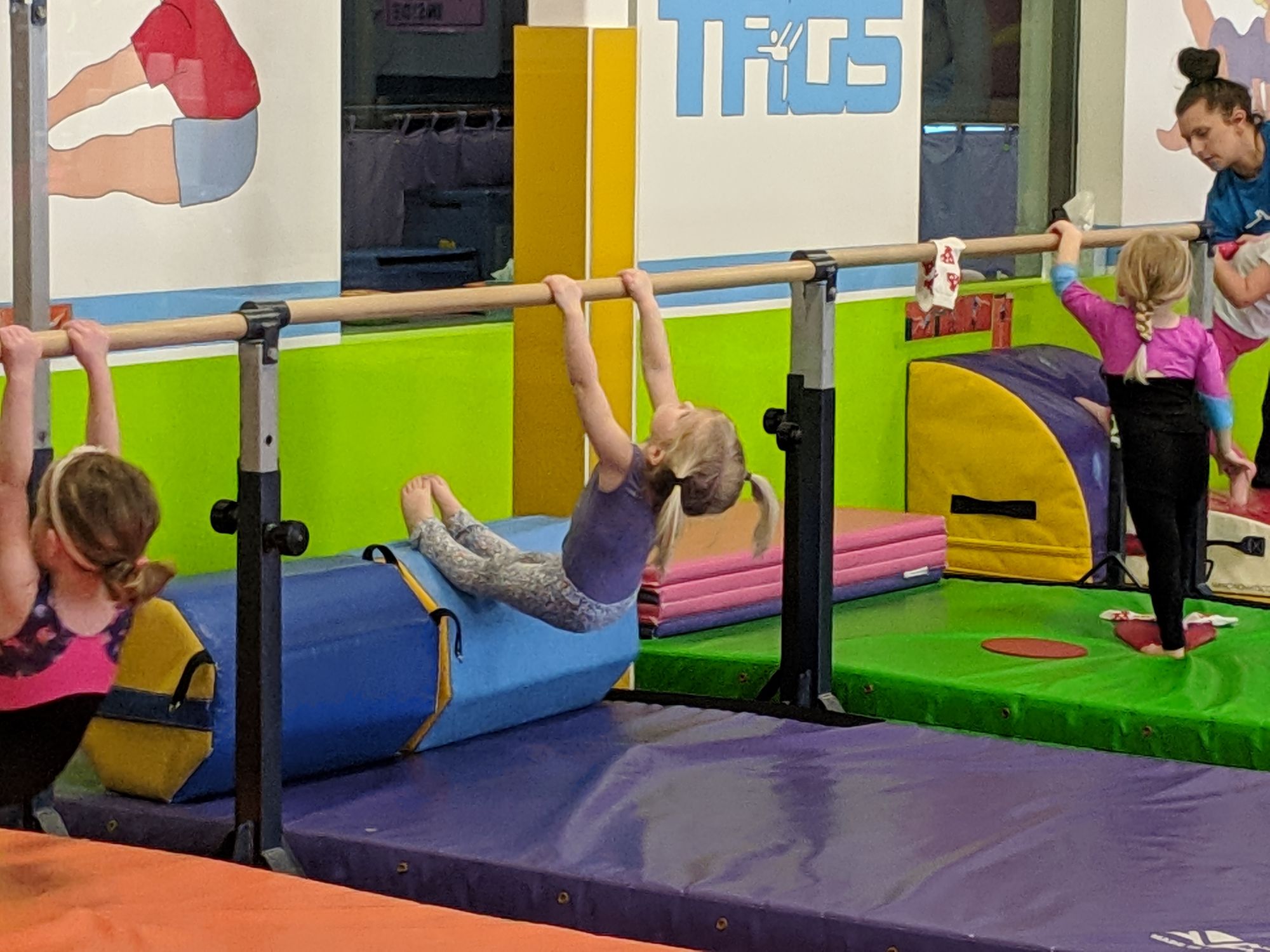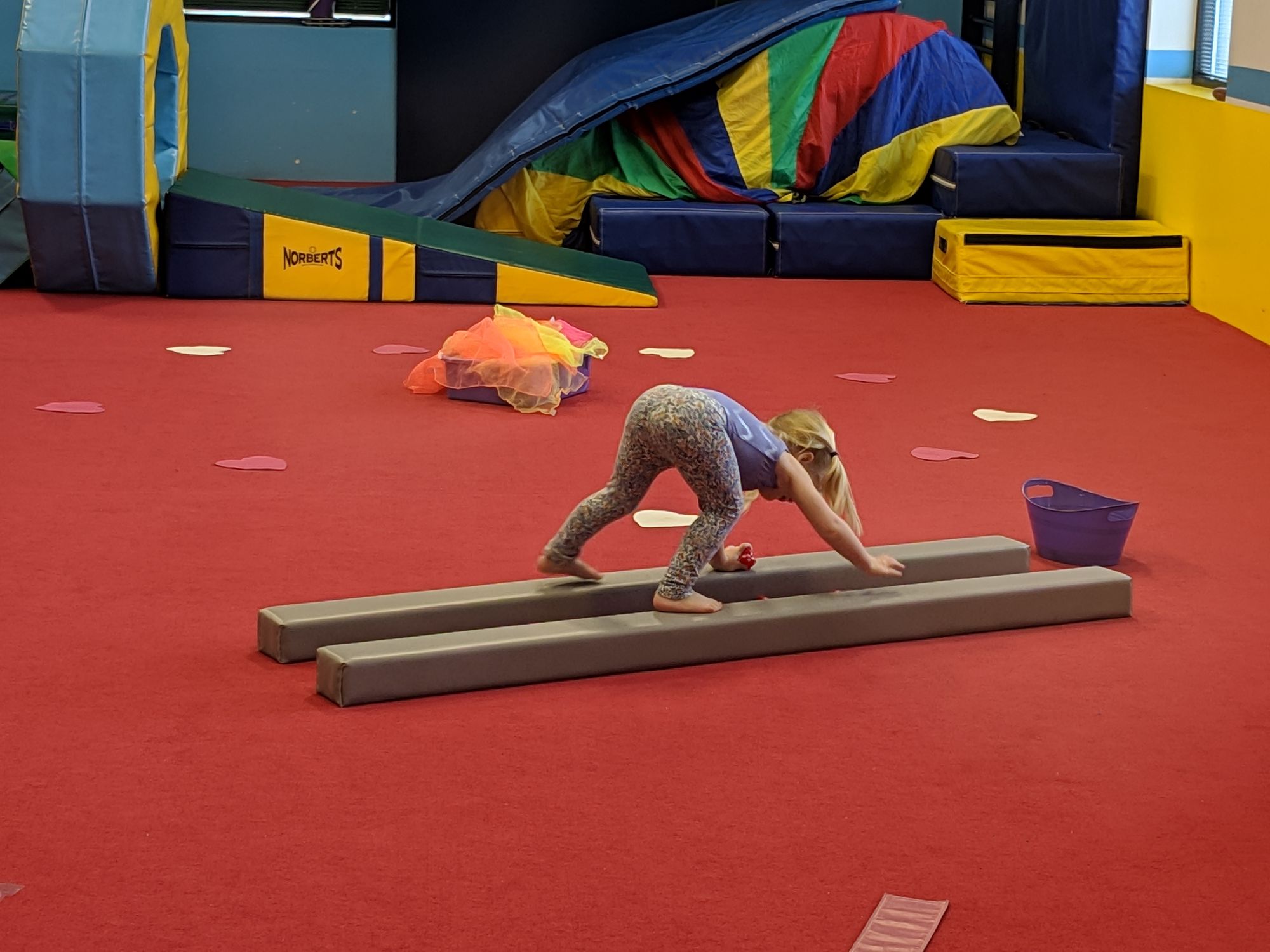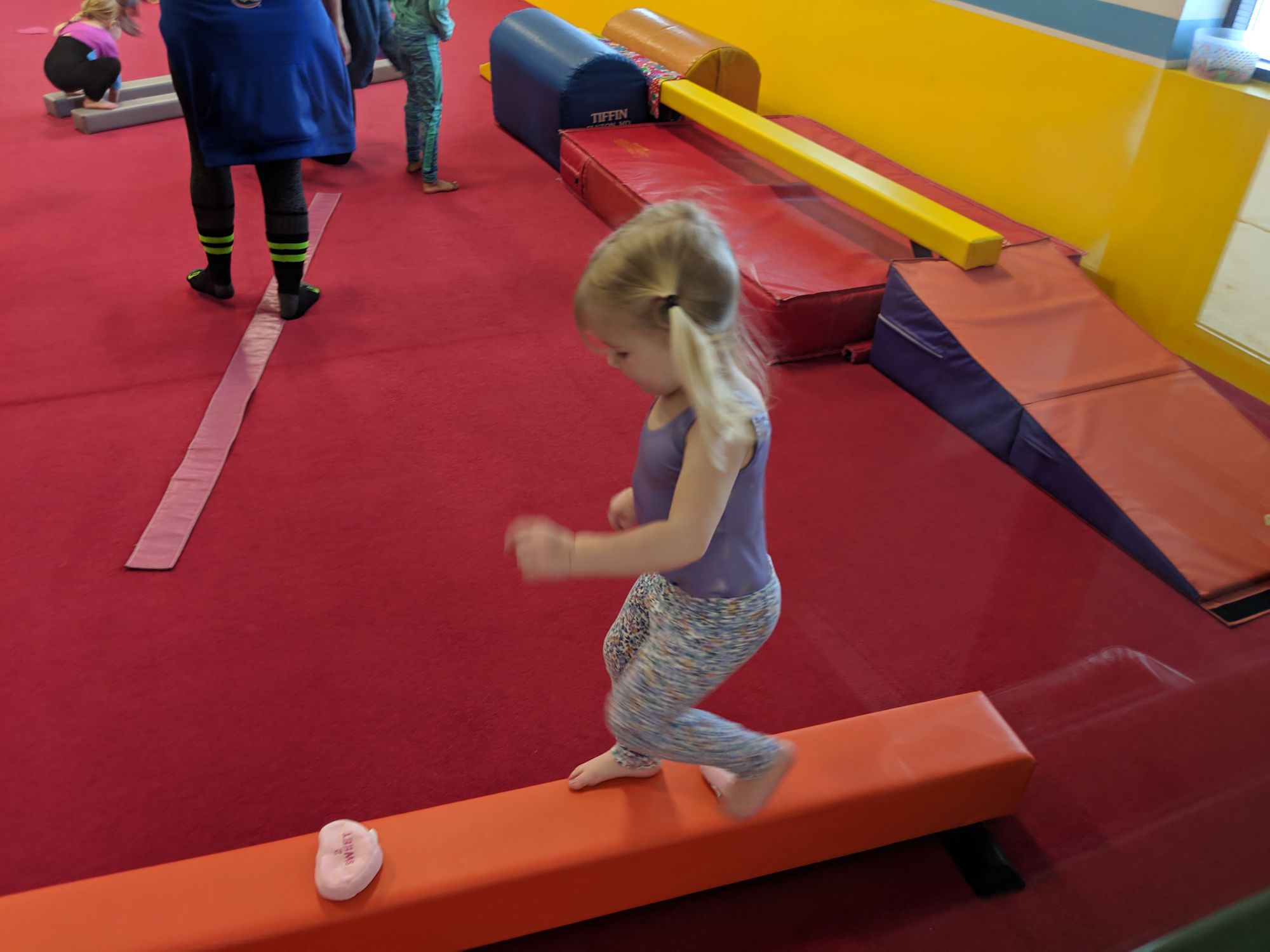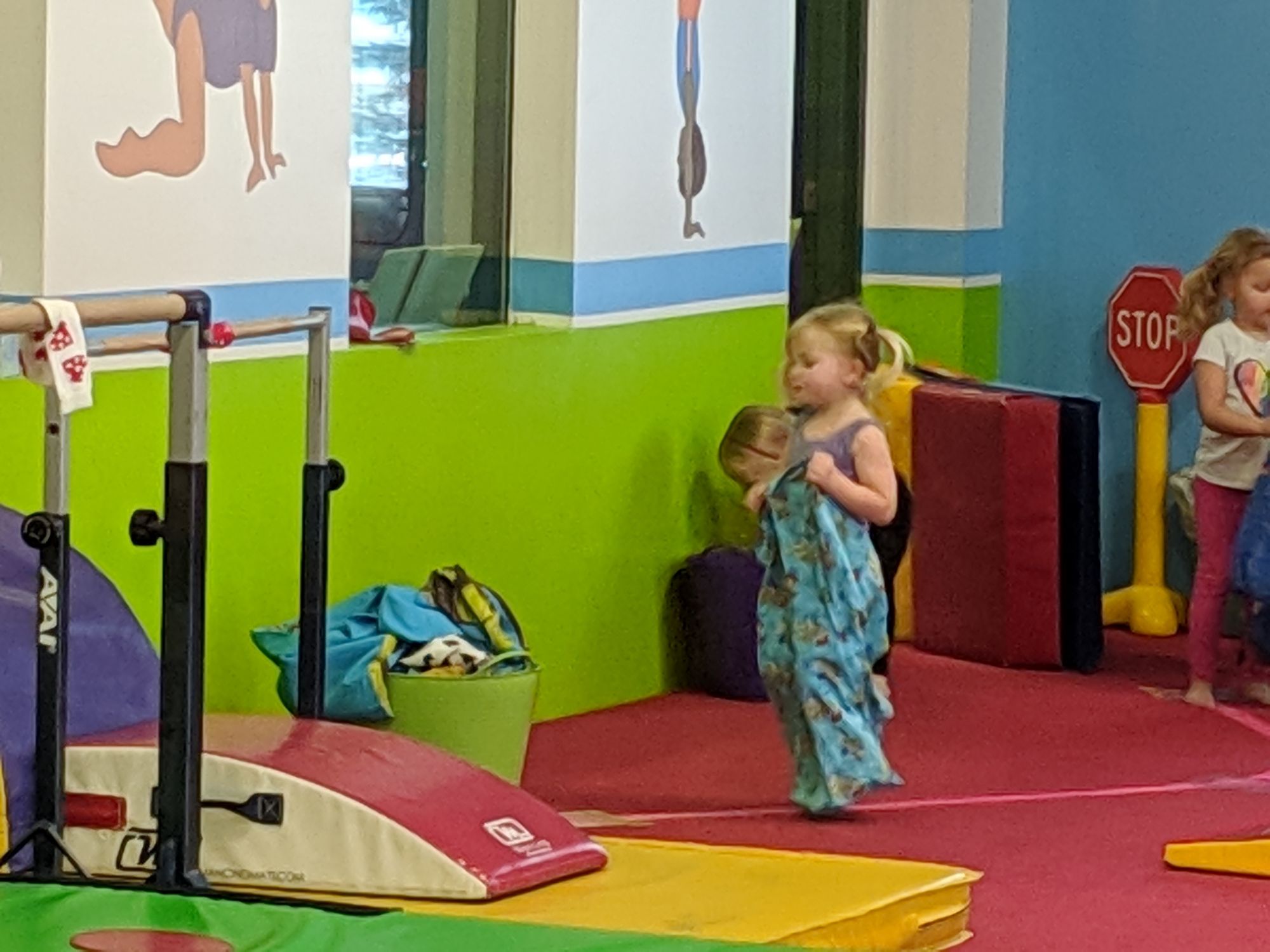 On our way home I got to play my least favorite winter game - find the road.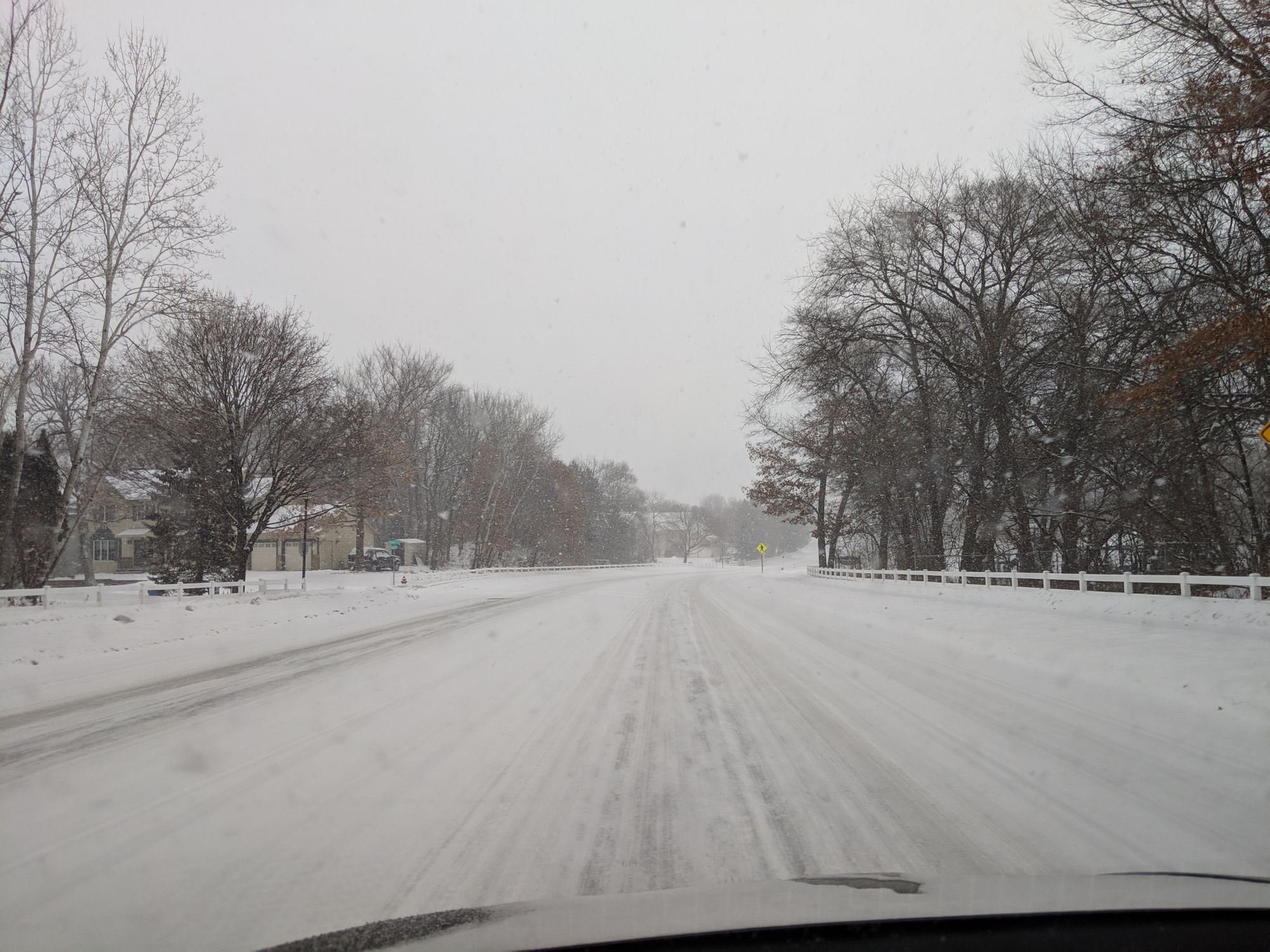 We got lots of snow.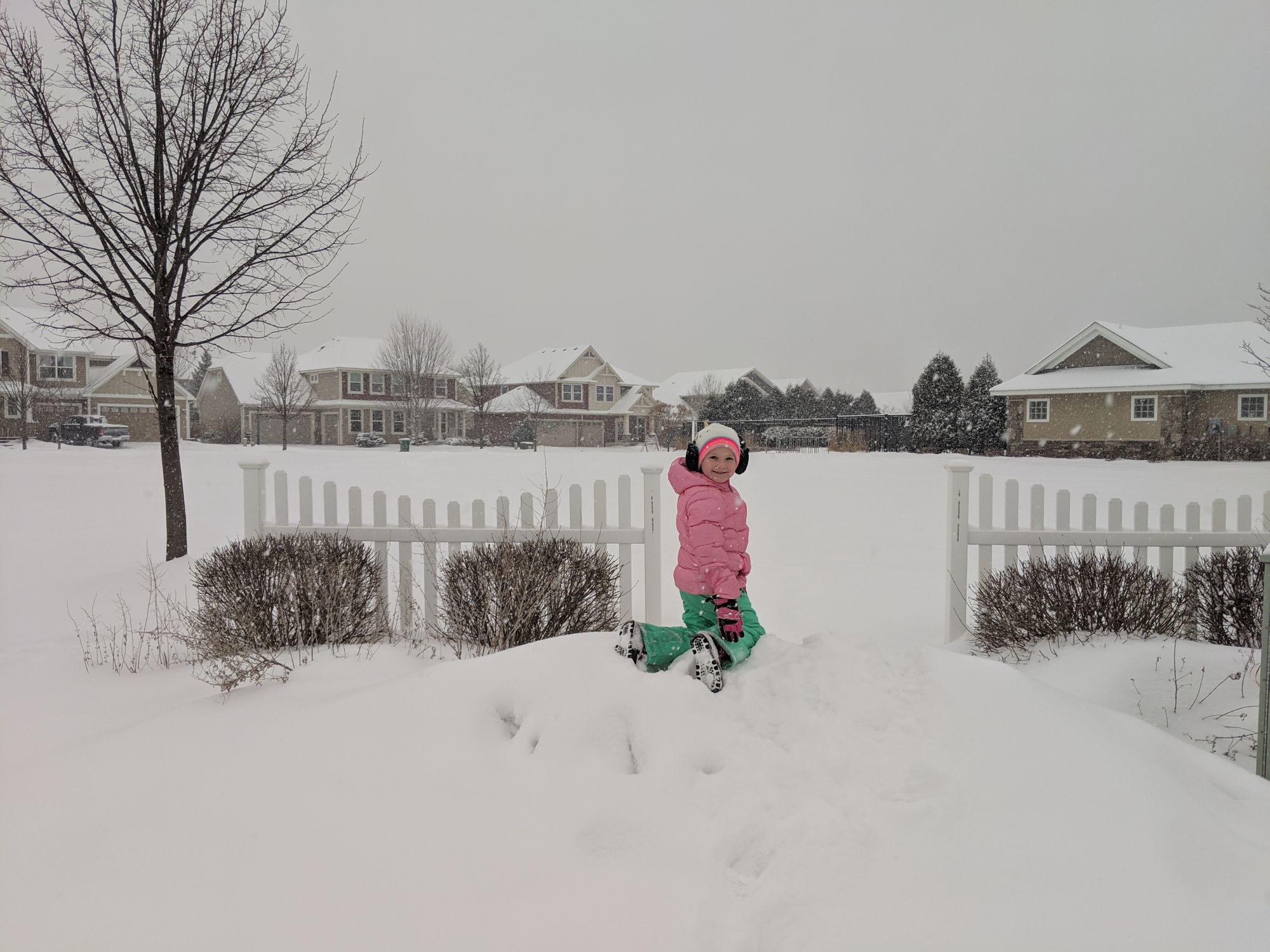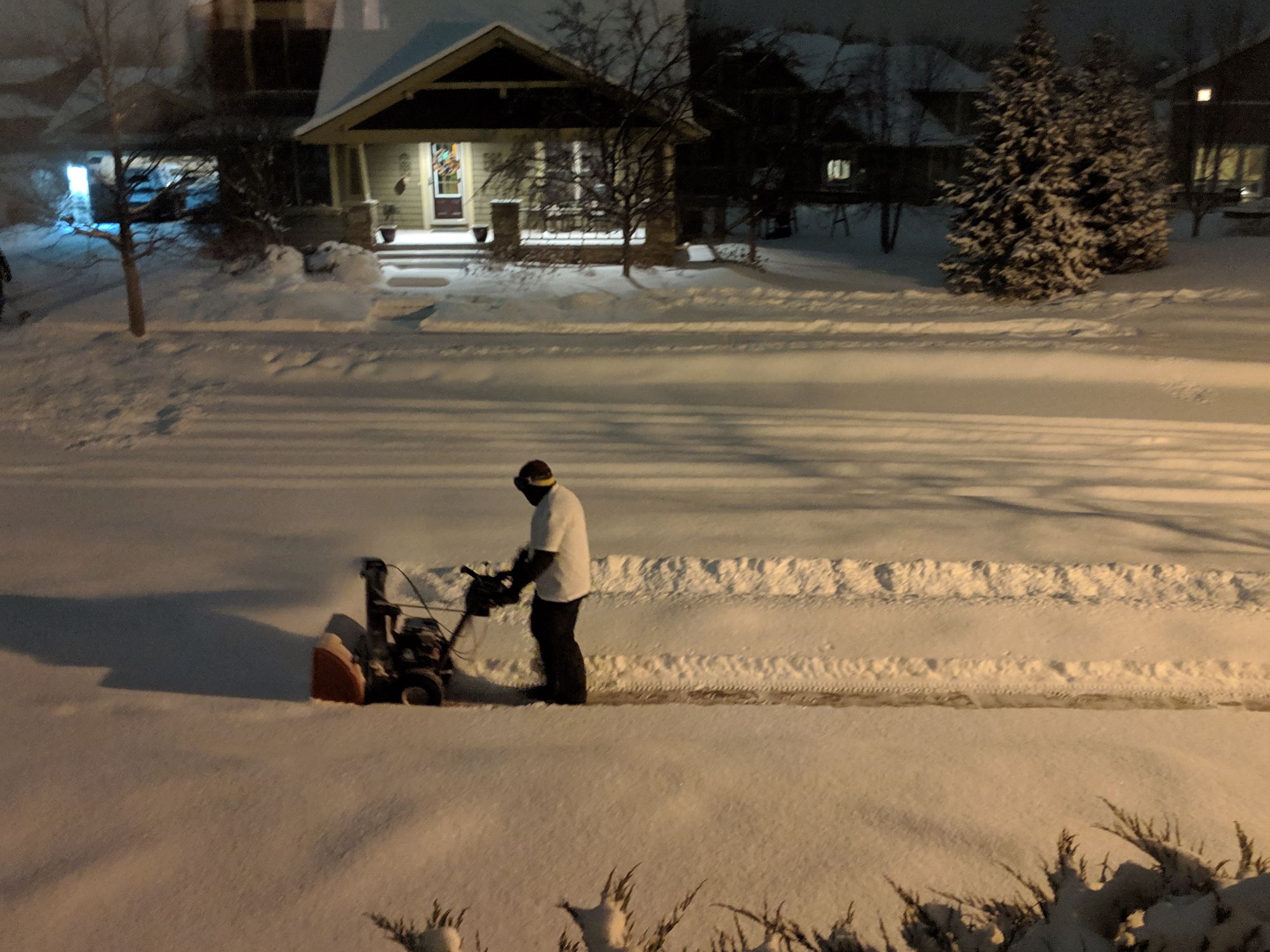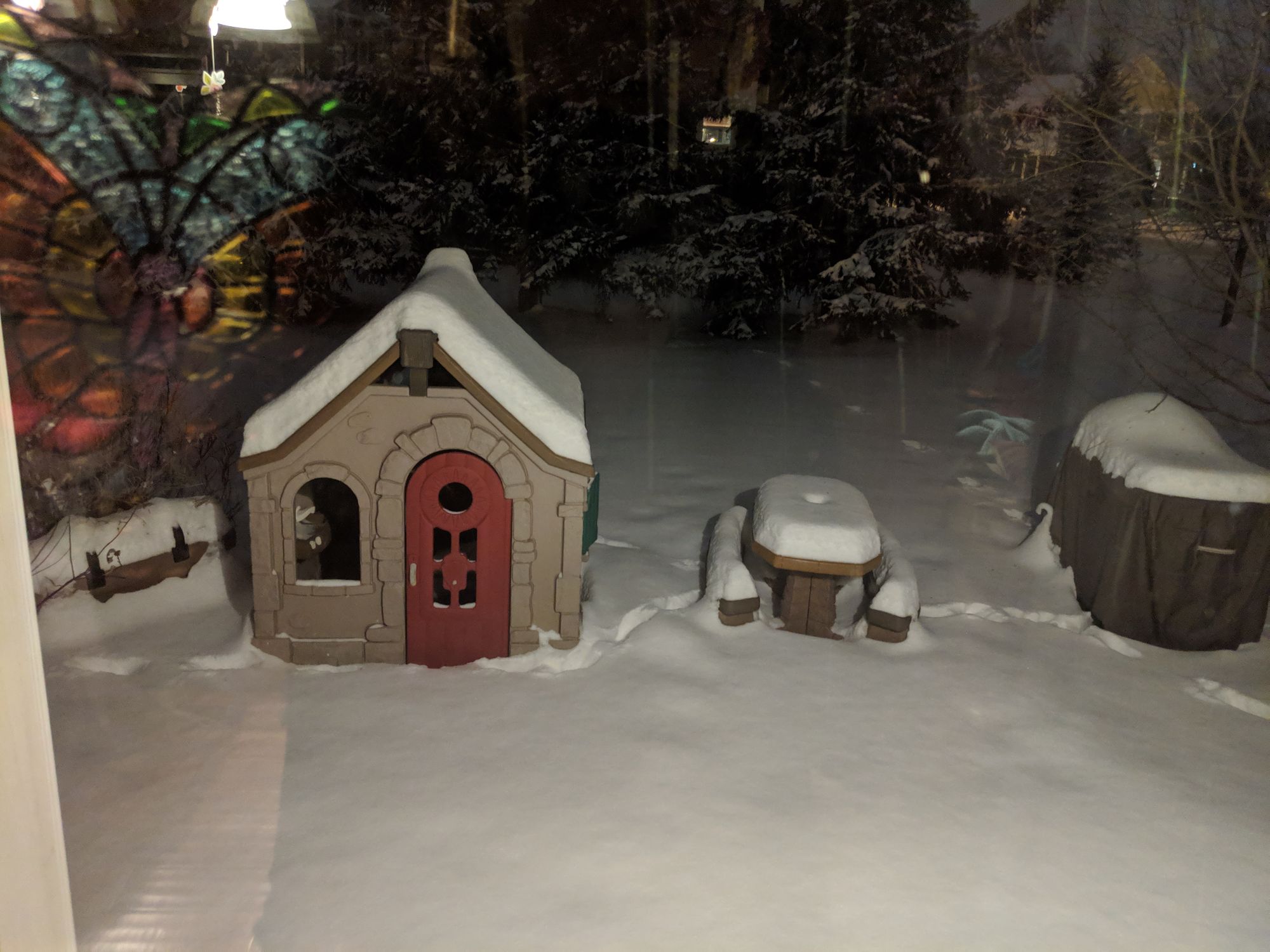 It was warm enough yesterday afternoon to walk to the bus stop, but I didn't even think to bring the sled for Olivia! This morning I did not make that mistake again.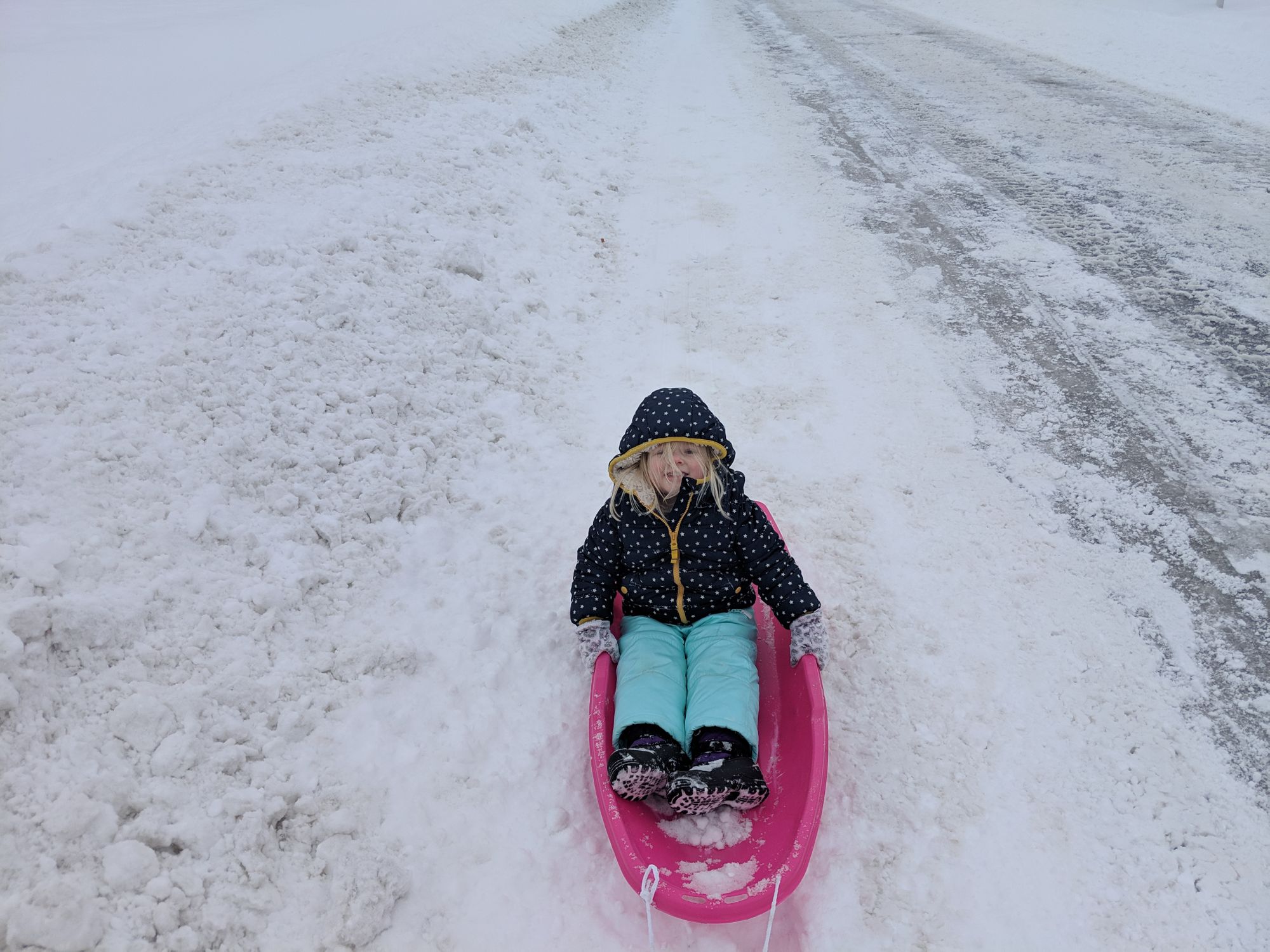 Olivia thought it was a good idea to bury herself in the snow at the bus stop like she was at the beach. 😂🏖️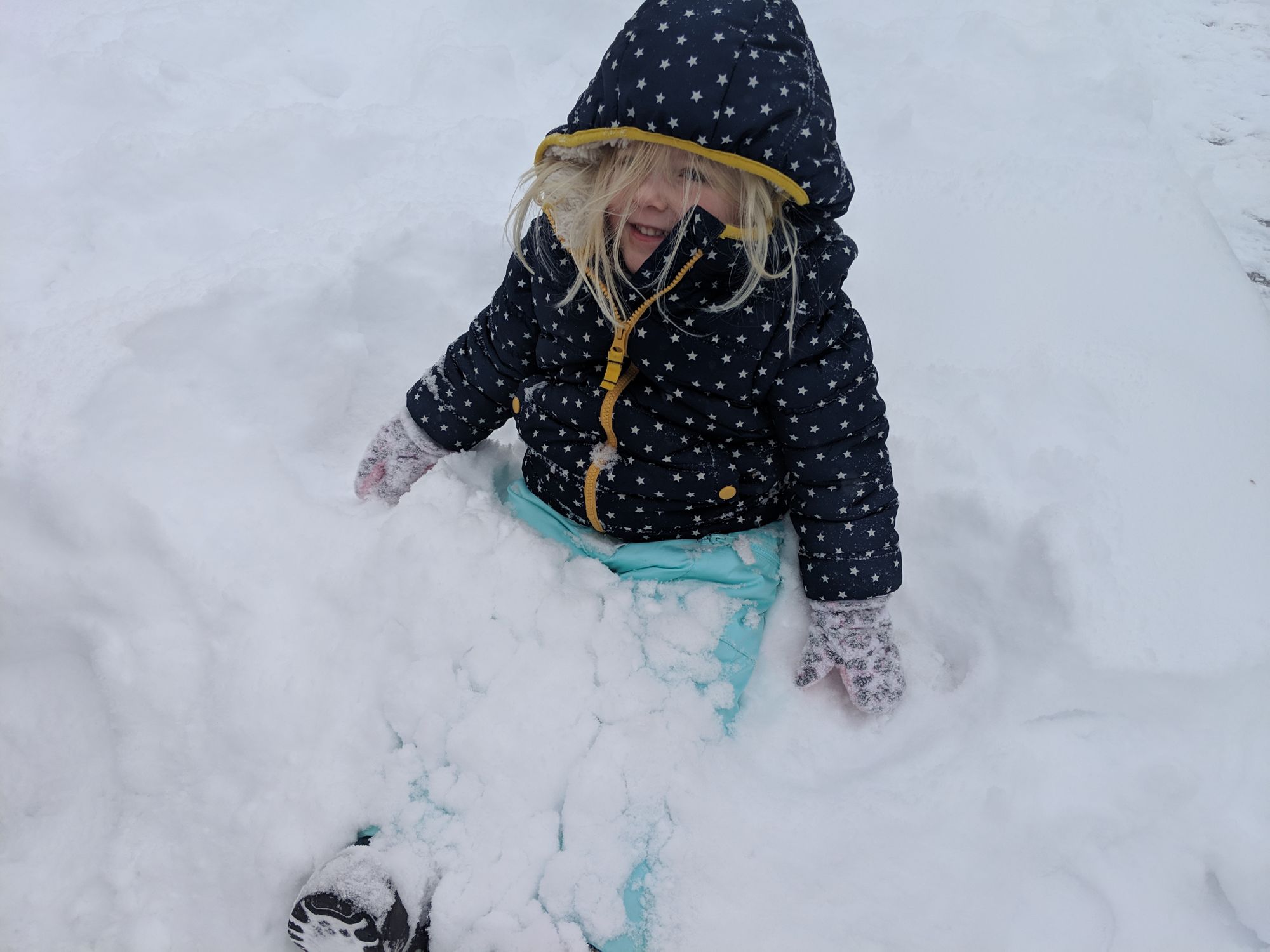 Then we watched the snow plow come through the neighborhood.