It was another busy day for us. 4 loads of laundry. The park. A coloring contest. The pool. A pony ride. Whew.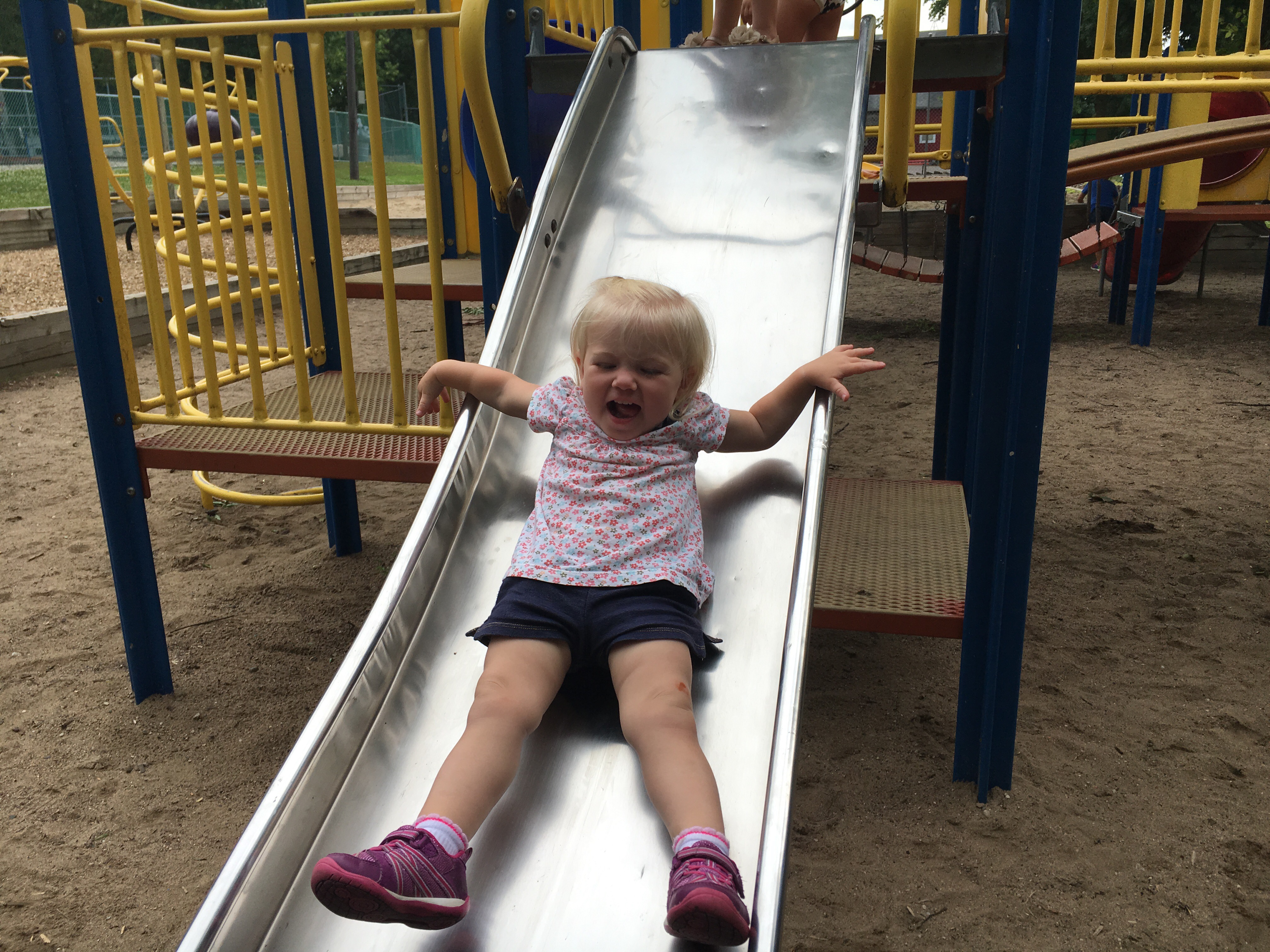 The theme at the campground this week is Christmas in July. I tried to prepare Emma that a lot of kids entered the coloring contest and she probably wouldn't win.
Emma's prize was a token for a free ice cream cone at the pool.
Olivia was pooped. She slept like a rock for 2 hours in the stroller while Emma swam.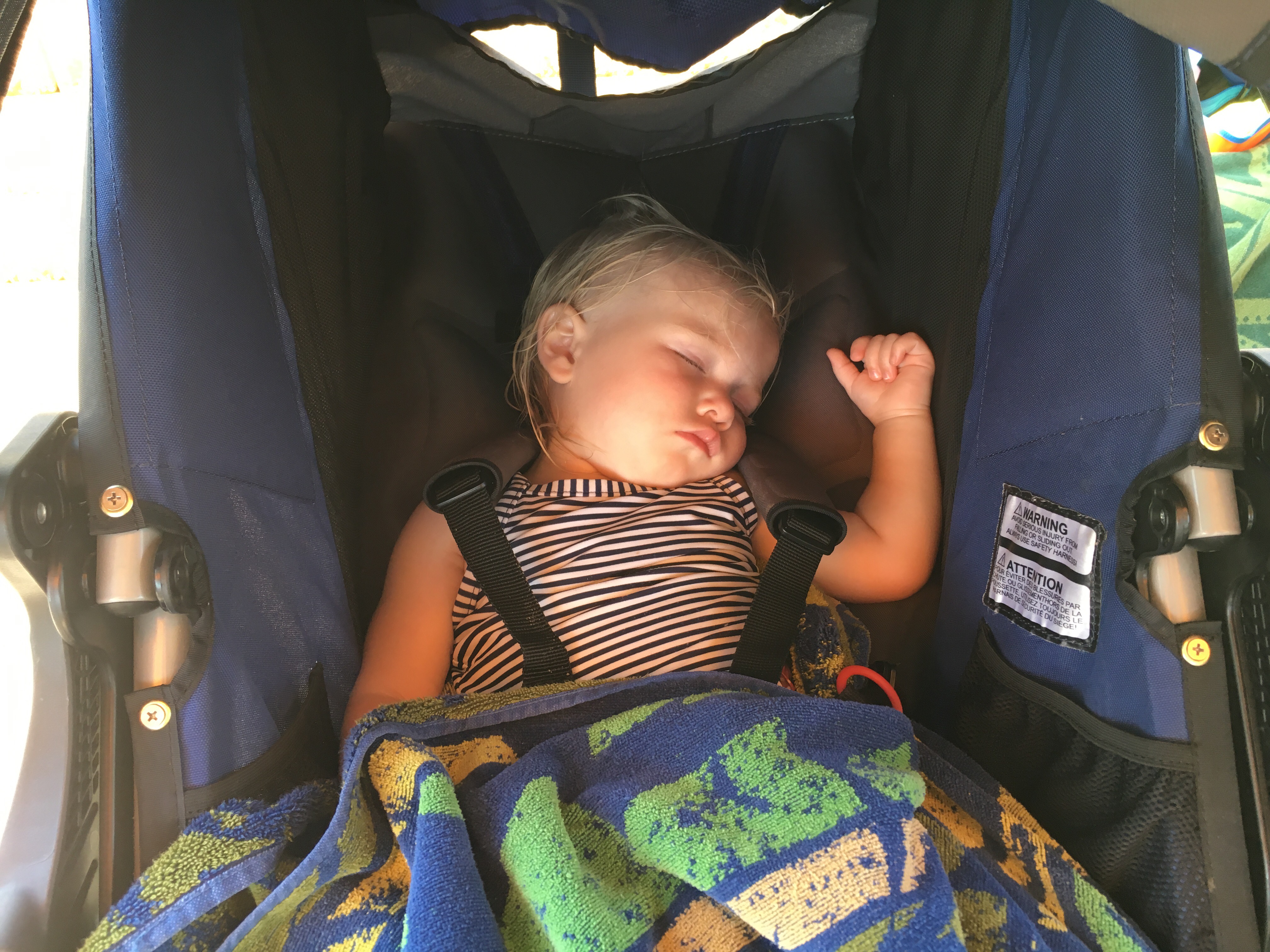 These girls love bugs.
The finale to our day…