bridge to school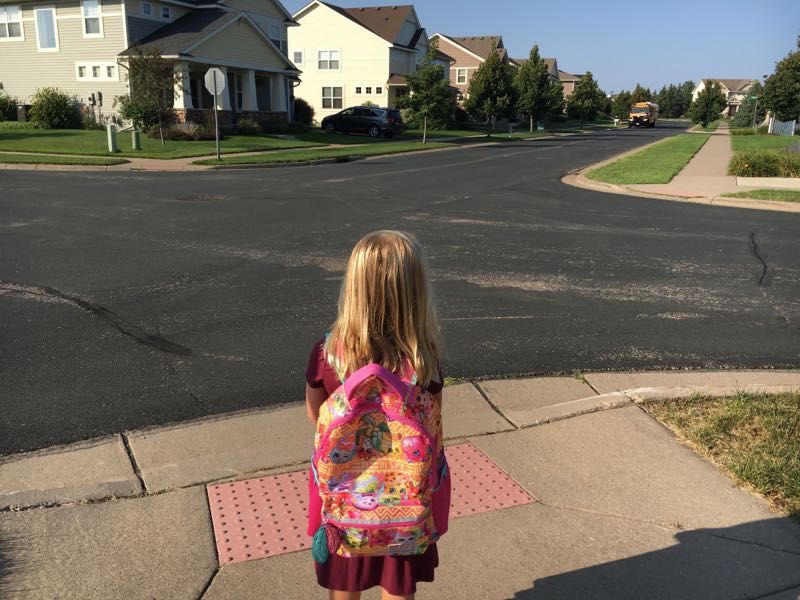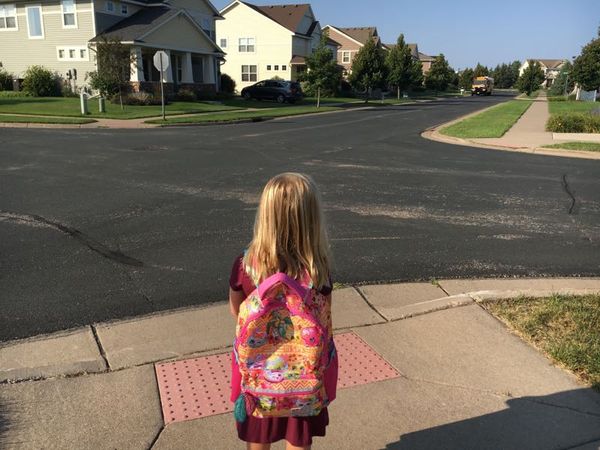 School doesn't start until after Labor Day, but this week kindergarteners could participate in Bridge to School. They ride the school bus to school, meet other kindergarteners or see old friends, learn about the school routine and find out where everything is at the school.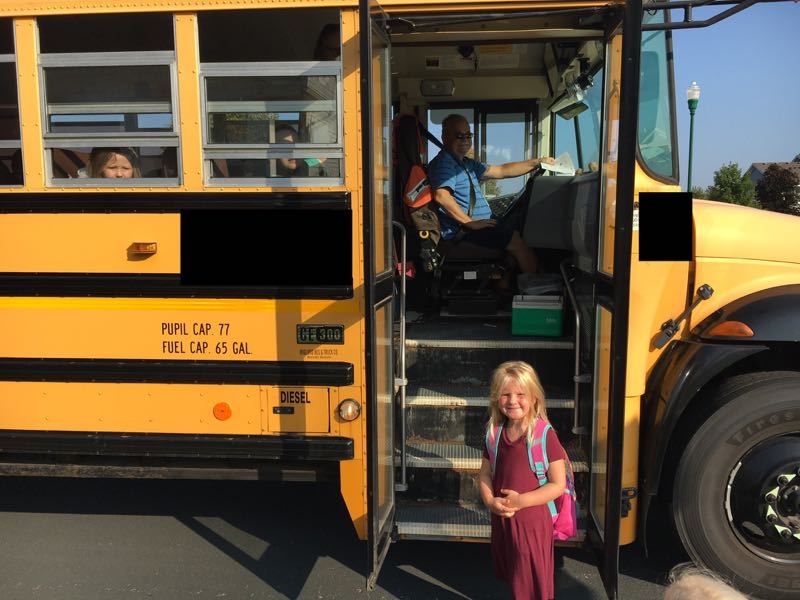 Parents had to go for the first hour today. When I was leaving Emma told me "tomorrow I'll walk to the bus stop and get on the bus by myself". 😩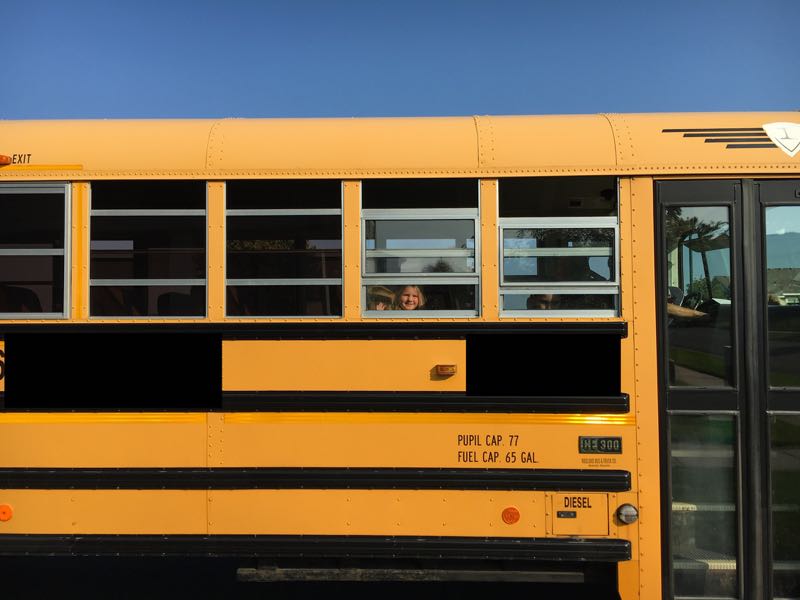 This afternoon Olivia picked up her sister from the bus stop in style.