Now that Emma is much bigger we decided to try out some new things this week.
( 1 ) I've been trying to lay her on her stomach a few times a day, but she really hates it. This week she started to hold her head up much better so she started to tolerate it a little more. Just look at that determination… and drool.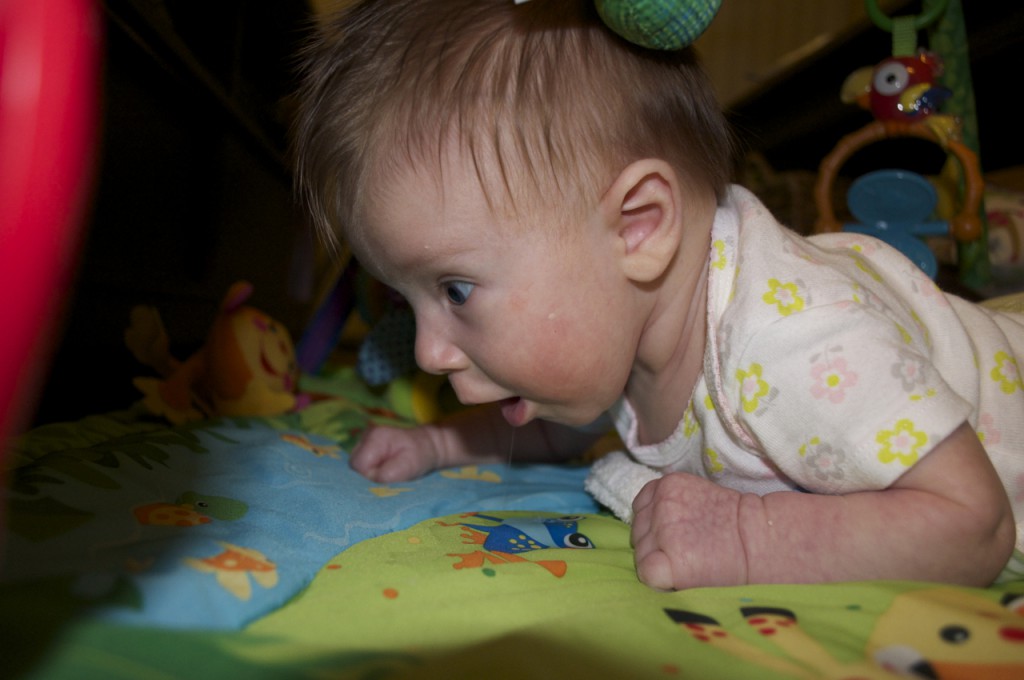 ( 2 ) She is always turning her head to see where she is going when we carry her facing backward. So when I went for my walk to check the mail I decided to try just putting her in the stroller, rather than the car seat, so she could see forward.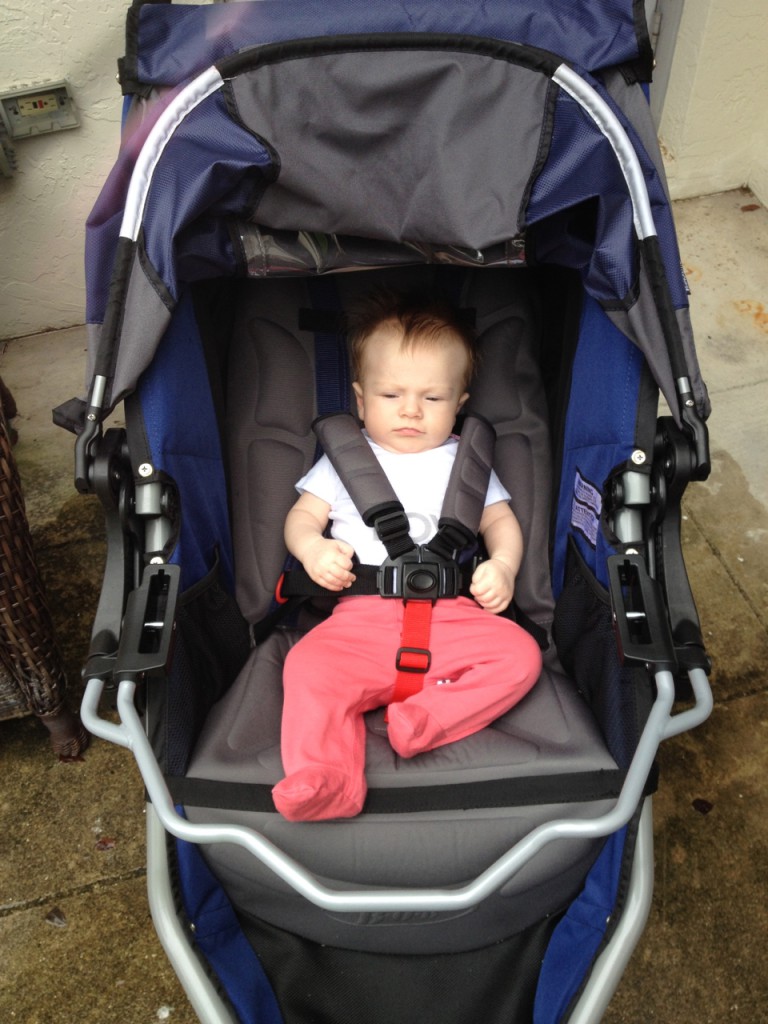 ( 3 ) I took the sling out of the bathtub. She spent a lot of time kicking the turtle thermometer.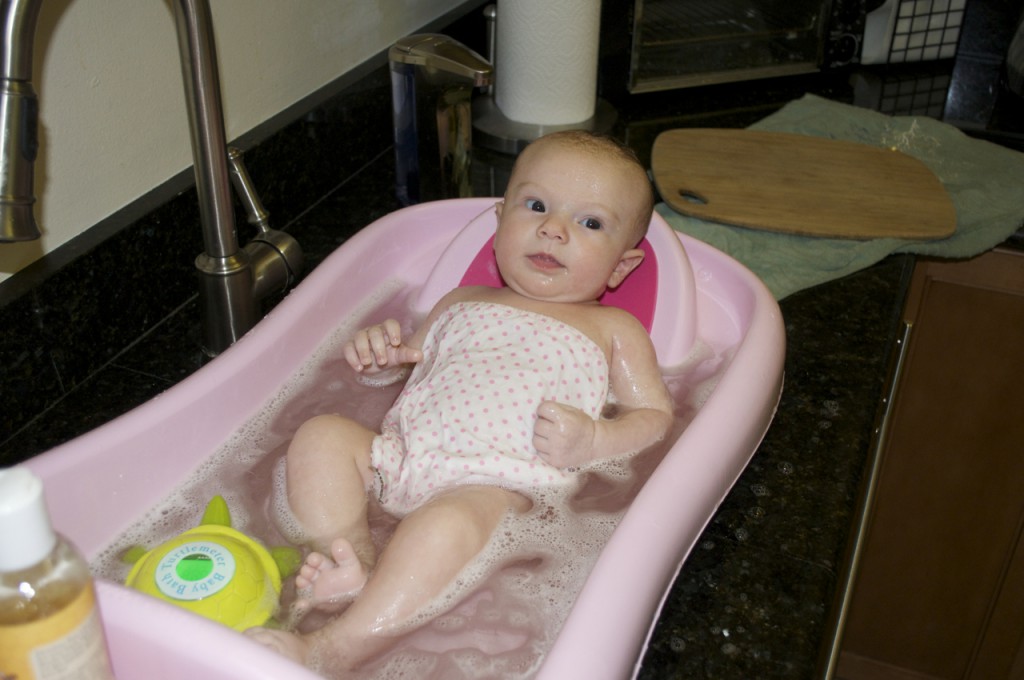 I do a lot of reading and follow a couple baby related message boards. Every once in a while I read something and panic that she isn't getting enough to eat. Today was one of those days, so I'm glad we have the scale. She is up to 11 lbs 6.5 oz, which means she is getting plenty. Best baby purchase Braden has made.