We're getting lots and lots of rain, so this week we have daily indoor activities planned. On the agenda for today… pool.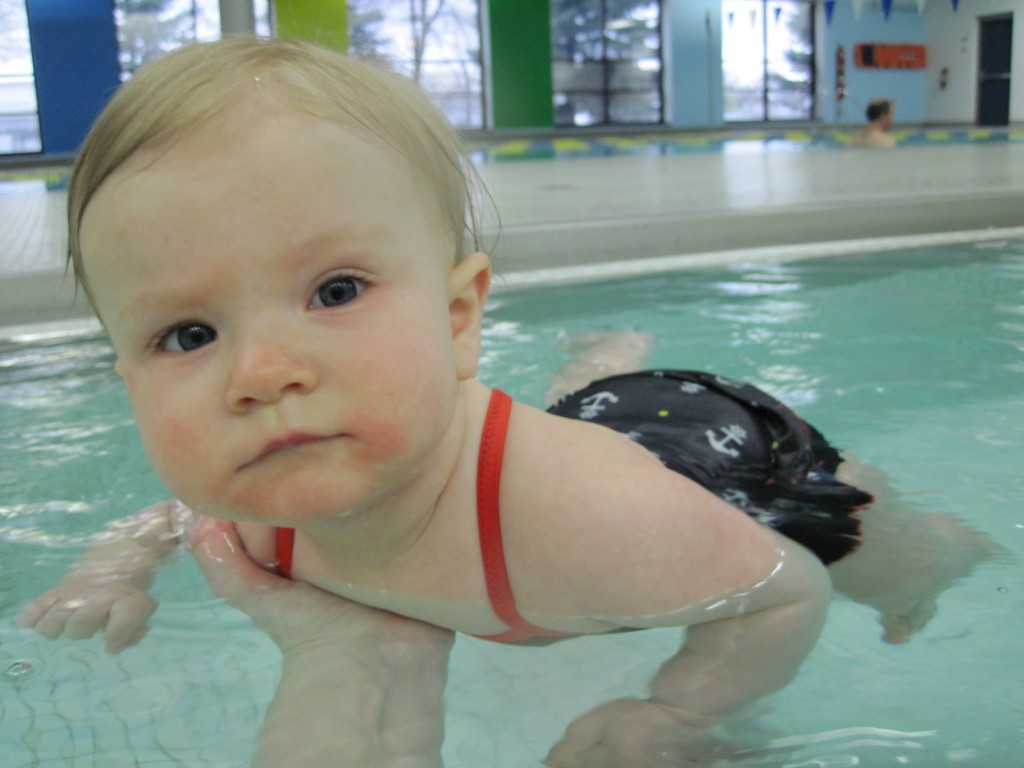 Emma's favorite thing to do in the pool is hold on to the edge and climb up.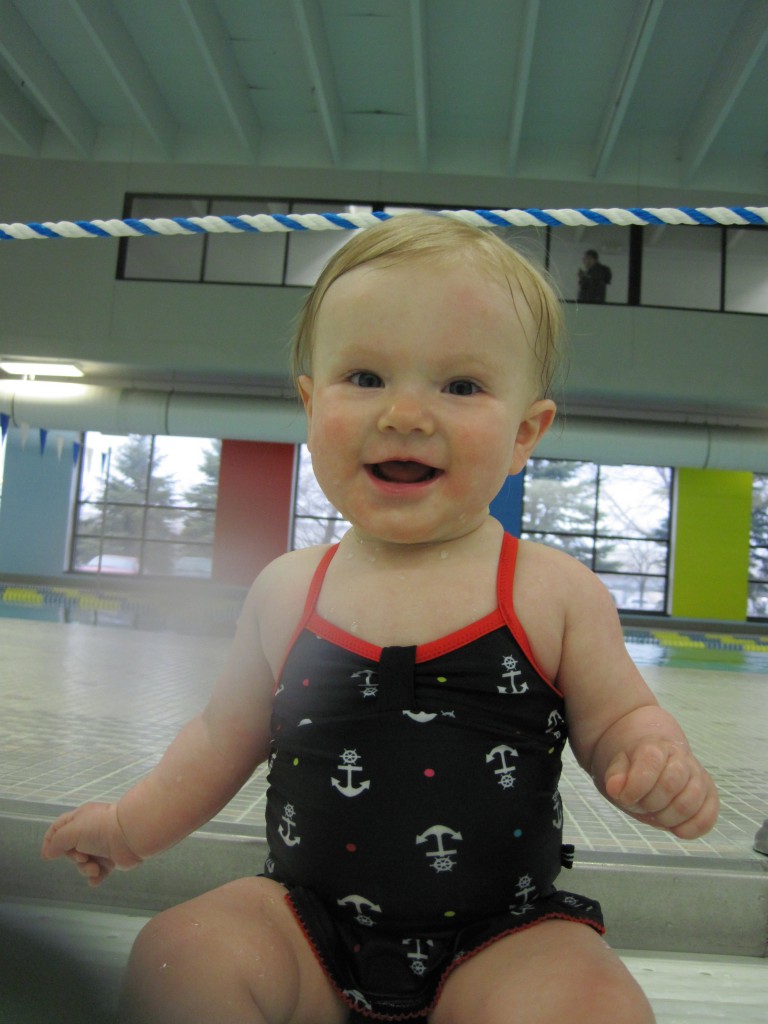 Today she decided she could jump in on her own, which now may be her second favorite thing to do.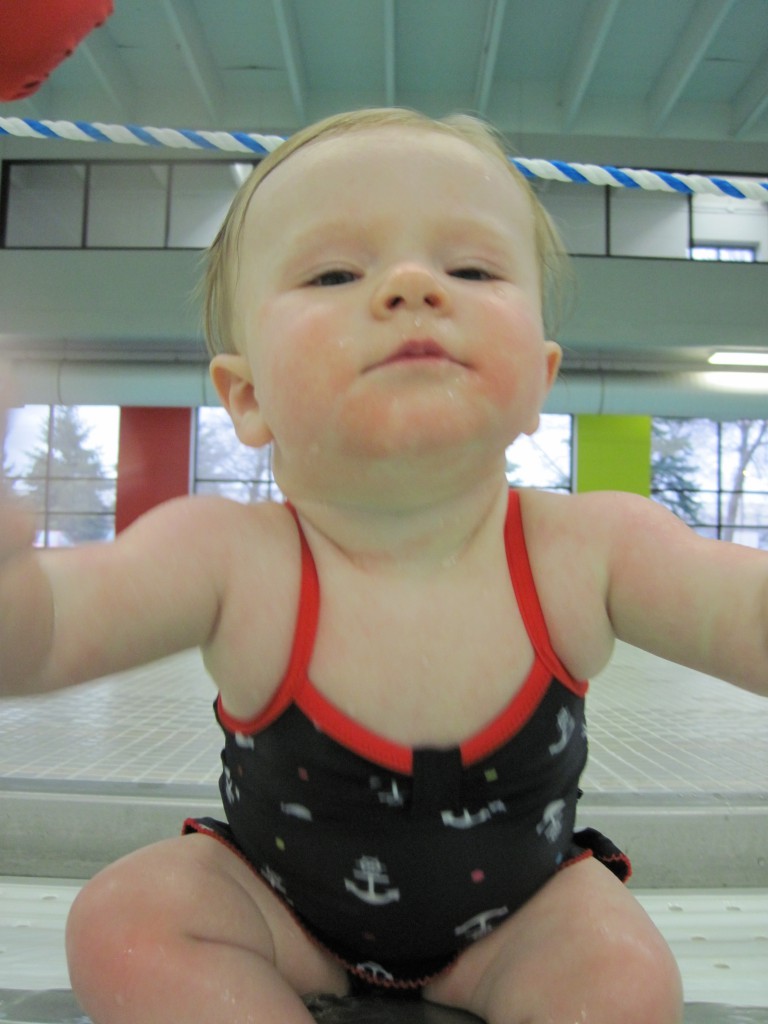 Tomorrow its story time, lunch with daddy and a trip to the grocery store.