apple picking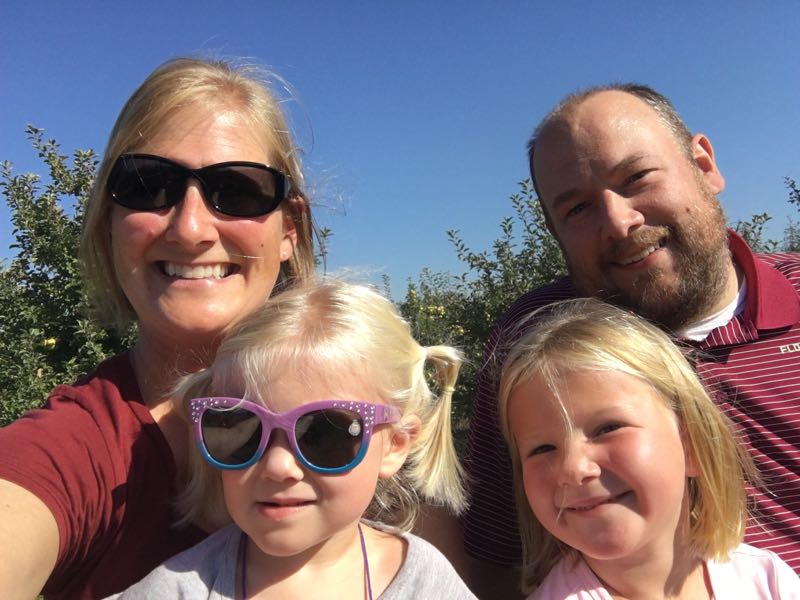 At 90 degrees it's doesn't really feel like apple picking season. But our favorite apples are available now, so we had to go before they are all gone.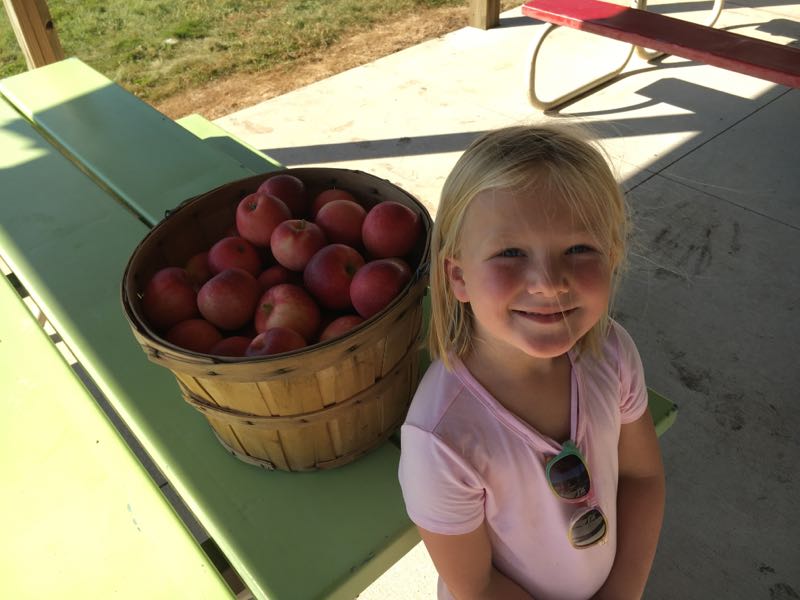 It's amazing how quickly the four of us can pick 53 apples (18 lbs).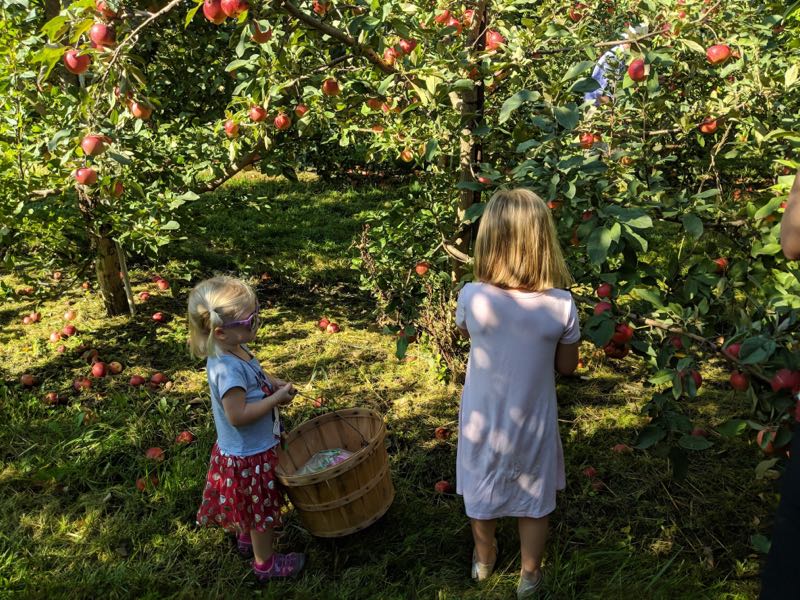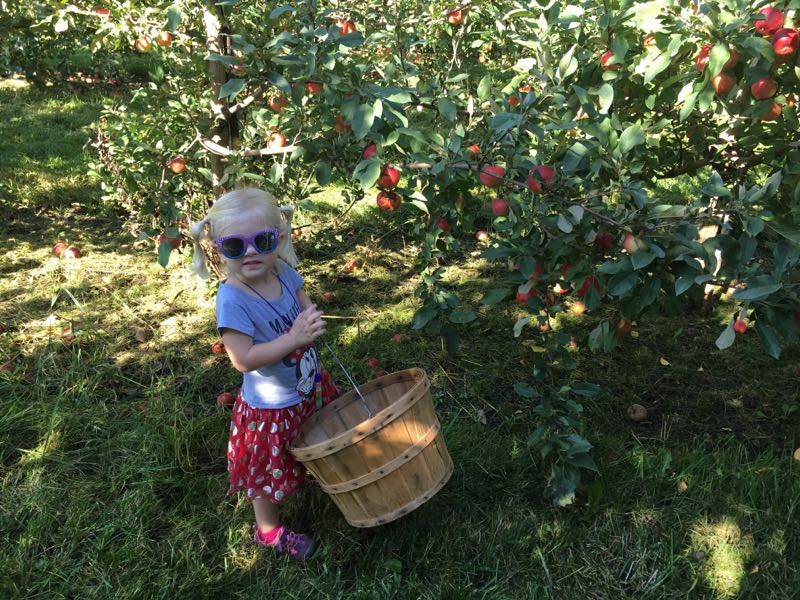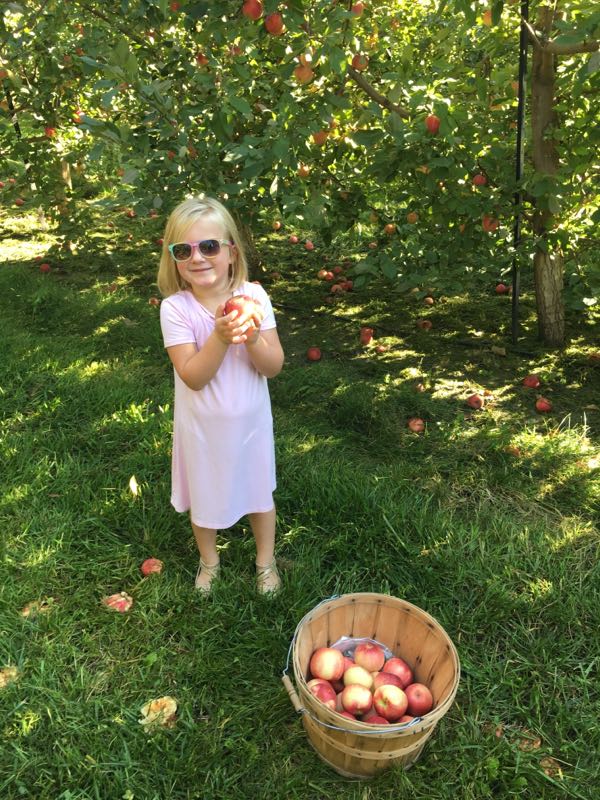 An apple picking trip wouldn't be complete without mini apple donuts.