While I am happy Emma is healthy and growing… its a little sad that she is quickly outgrowing all her newborn outfits. Especially the one we brought her home from the hospital in. Just 6 weeks ago it was huge on her. Now she can't straighten her legs in it, and her toes are all curled up.
Last night we made the jump to some 0 – 3 month PJs, but her feet are already almost too big for these!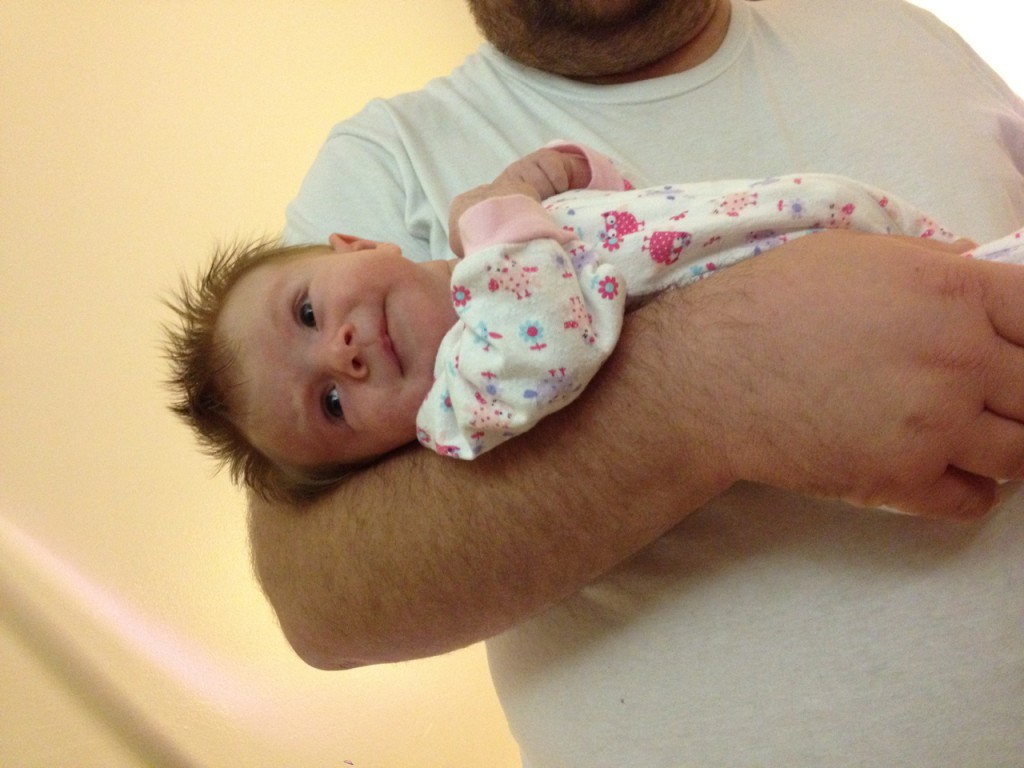 Also… last week we got our newborn photos back!