Our neighborhood does some events, a picnic and fireworks to celebrate 4th of July. Last year we only went to the picnic because it's right across the street from our house. This year we also went to the kiddie parade and the fireworks.
Freeze pop at the end of the kiddie parade.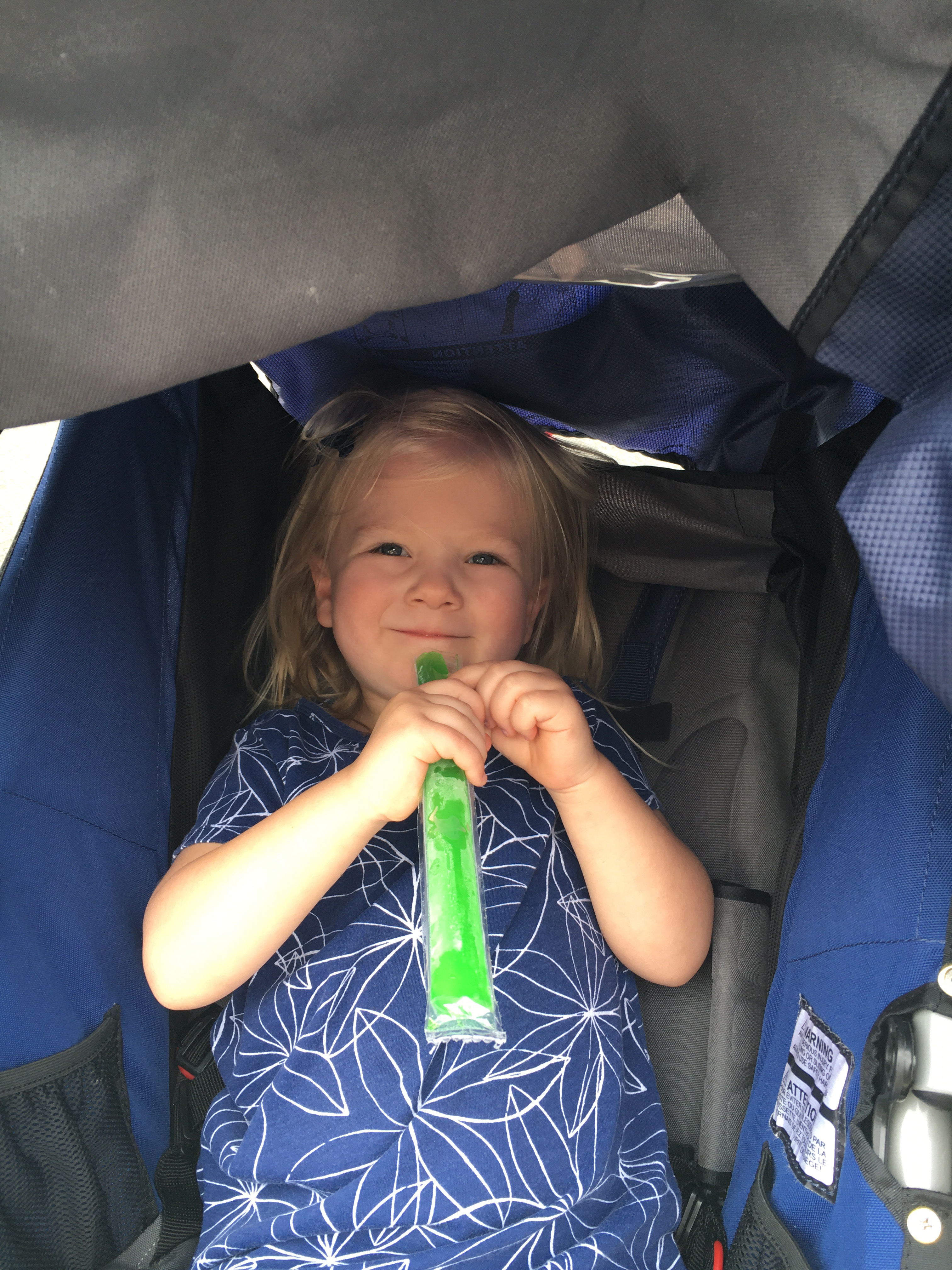 Picnic across the street.
We bought a bunch of fireworks to do at our house this year.
We let Emma stay up waaaay past her bedtime to go see fireworks in our neighborhood. Apparently the guy has a license for real fireworks, so it was a real fireworks show just down the street.