It's been a rough couple days for Emma. She woke up on Saturday covered from head to toe in a rash. She's been on antibiotics to try and clear it up. It's much better, but not completely gone yet.
Last night we had a trip to the ER for nursemaids elbow. She kept holding her right hand and wouldn't move it. I thought for sure it was broken. She was still smiling despite all the pain she was in.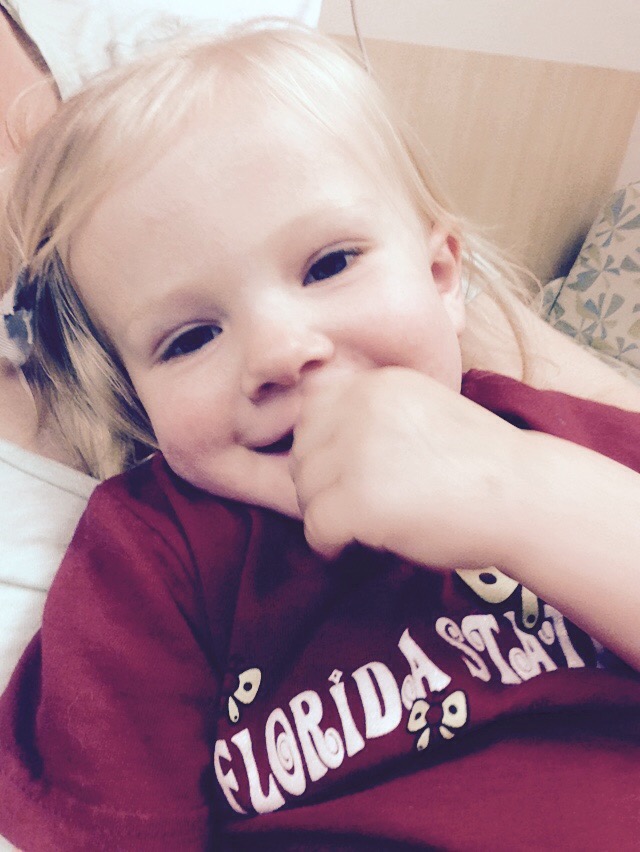 It took the doctor two seconds to pop her elbow back into place, and she was immediately good as new. It was pretty amazing. When he came back to check on her he brought her a popsicle.