I asked Emma yesterday if she wanted to go to the zoo, and she said zoo…. so that pretty much decided it.
This was the first time we've been to the zoo since school started last week.  It was DEAD. That meant Emma could walk around all she wanted and I didn't have to worry about her getting trampled by some rowdy kids.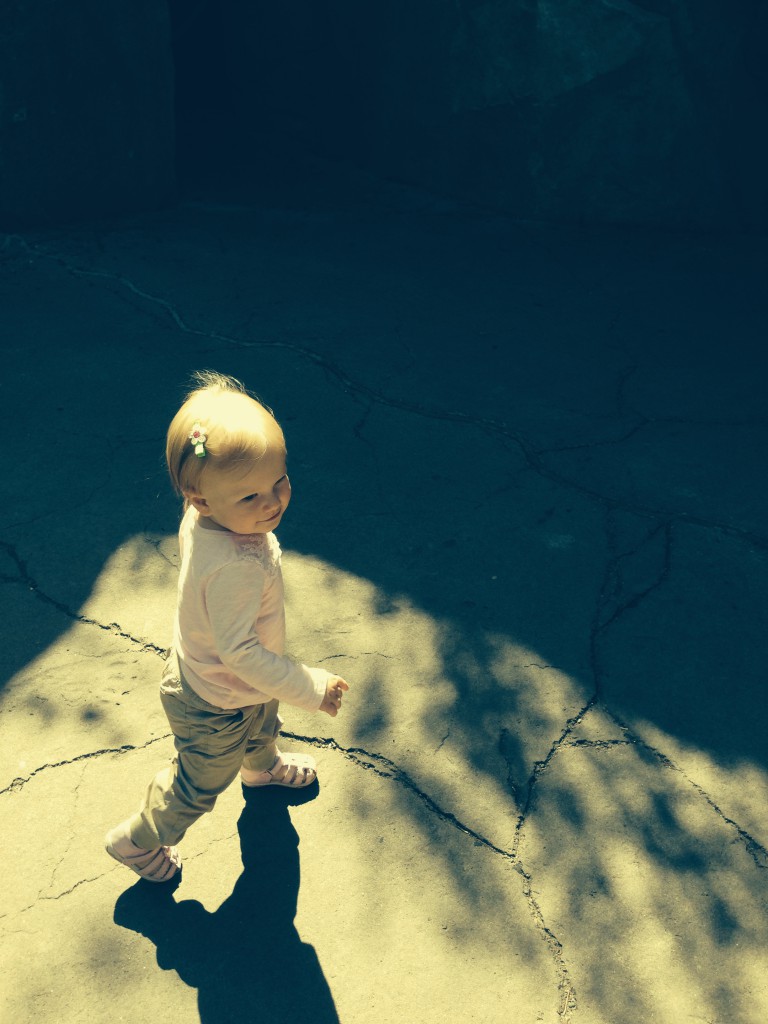 Most of the animals were out and about, and she waved hi to every single one.